The One HUGE Ebook Mistake That Kills Your Sales (Before You've Even Written a Word)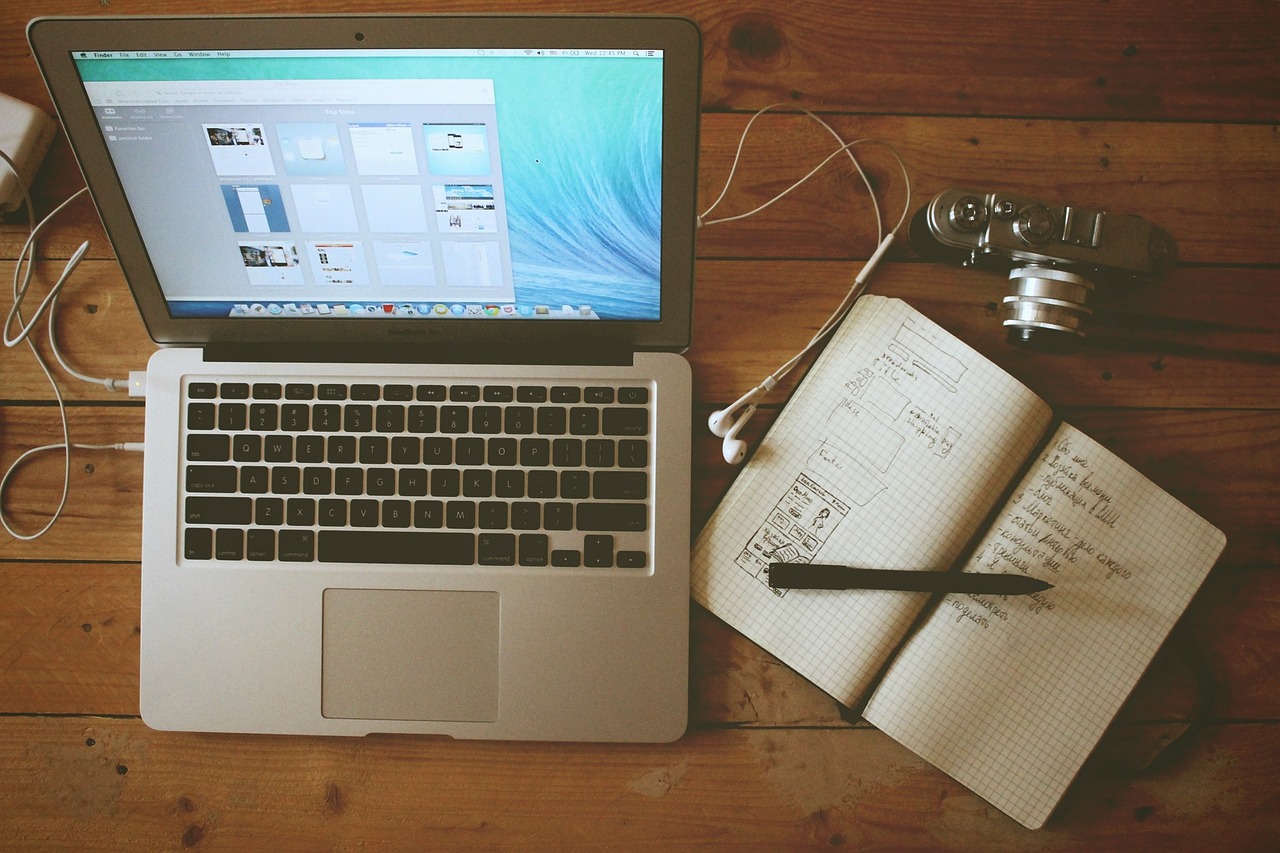 Have you got a killer ebook idea?
Maybe you want to write the definitive guide to your field. Maybe you've got a huge amount of expertise and you can't wait to set it down in words. Maybe you just know you've come up with a killer money-making idea.
STOP.
You might be able to make a catastrophic mistake.
How do I know? Because I've done it too.
A couple of my ebooks have been complete flops. They were well-written (at least, I like to think so), but they simply didn't sell. Why? Because I made a stupid mistake.
I assumed that what I wanted to write was the same as what my audience wanted to read.
HUGE mistake.
I spent weeks slogging away at ebooks that no-one cared about. My failed ebooks were too general. They tried to be the ebooks that everyone needed … and they ended up being the ebooks that no-one wanted.
But, thankfully, I wised up. I started listening.
And the rest of my ebooks — the ones that my audience actually wanted — have done just fine. (You can take a peek at them at Bloggers-Guides.com, if you want.)
So here's how you can avoid making my stupid mistake — and how, instead, you can create ebooks that your audience just can't resist.
You Have to Find Out What They Want
You can't afford to make assumptions.
Do you know what your audience want — or are you just guessing?
Have you convinced yourself that your really cool ebook idea is going to work, just because you want to write it?
I'm afraid that's not good enough.
I don't want to sound unkind here. I'm absolutely in favor of writing for the sheer joy and pleasure of writing. But I'd guess that you've got some different motivations for writing your ebook — like bringing in traffic, or making money.
And so I need to be honest: you've got to find out what your readers really want.
It's not hard to do that. It doesn't take long. And it can save you months of wasted time.
#1: Look at Your Comments and Emails
One great place to start is with your blog's comments, and any emails that you've received from readers.
What posts met with a great response? What did readers thank you for?
What are readers asking for? What do they want to learn?
If you've got any particularly responsive readers — people who comment again and again — then send those people an email. Ask them to expand on one or two of their comments: find out what exactly they want help with.
#2: Ask Around on Social Networks
Even if tumbleweed is rolling through your blog's comments, you've probably got some people who'll respond on Facebook and Twitter. Put out some questions, like:
What's your biggest struggle with …
What do you find hardest about …
How could I help you with …
#3: Read Other Blogs in Your Niche
Look for blogs that have similar topics to you, but larger audiences.
What do they regularly post about? Which posts seem to get a strong reaction? What are people asking in the comments?
You can do the same with forums, though try to make sure that the audience is at a similar level of expertise and engagement to your own. If all your blog's readers are expert musicians, an ebook on "How to play Chopsticks on the piano" probably won't go down too well.
#4: Run a Survey of Your Audience
This is the big one — something that I highly recommend, even if you only have a small audience.
Create a survey. Ask them exactly what they want from you — and make sure you give them plenty of chances to tell you.
You might want to ask about:
Several possible topics for your ebook. If you're writing about personal finance, for instance, your options could be getting out of debt, saving for retirement, starting a side business, investing, and living more frugally.
The expertise of the respondent. Do they consider themselves a beginner or an expert in this field — or somewhere in between?
How much they'd be willing to pay for your ebook. Make sure you include a "nothing" or "I wouldn't pay for it" option.
Any bonuses that they'd like you to include. Some authors package audio, video or worksheet files with their ebooks, to make them even more valuable for the reader.
It's a good idea to use multiple-choice because that makes your survey quick and easy to fill in. But whenever you ask a question:
Add in options that you think might not be popular — because you'll be surprised!
For every multiple-choice question, give readers the chance to write in their own answer.
I use SurveyMonkey to run my surveys — the basic level is free, and it's an easy way to collate and analyse results.
One more thing: don't kid yourself that this post doesn't apply to you. Because that's exactly how I felt … and that's how I ended up making stupid, costly mistakes.
Best of luck with your ebook — I hope to see it flying off the virtual shelves very soon!
About the Author: Ali Luke is the author of multiple ebooks, including the acclaimed Blogger's Guide series. She's just released The Blogger's Guide to Irresistible Ebooks, which takes an in-depth look at the whole ebook creation process, starting with detailed tips on surveying your audience and coming up with a fail-proof idea. Until Thurs 4th August, you can grab all three books in the Blogger's Guide series for just $49 — a discount of $38 on the usual price.
Browse all articles on the Monetize category
11 Responses to "The One HUGE Ebook Mistake That Kills Your Sales (Before You've Even Written a Word)"
vikas

Great guest post.. Even I was thinking to write a killer ebook thanks for your instructions now I'll be surely looking forward with these aspects of writing a Ebook for huge sales like Darren Does.

Ernie Zelinski

I agree that you must write something that your audience wants.

This quote by a well-known writer and publishing executive applies:

'Even the most careful and expensive marketing plans cannot sell people a book they don't want to read.'
— Michael Korda

This dosen't mean that you must take a survey, however. There are certain individuals with an astute knowledge of human behavior who can get by without doing surveys or some of the other things you suggest. In fact, these individuas will know what people want more so than the people themselves know what they want.

I have had at least 10 books published by publishers such as Ten Speed Press or self-published. I did not take a survey for any and every one of these books has sold at least 5,000 copies, which 95 percent of all books published never do in their lifetime.

Ernie J. Zelinski
International Best-Selling Author, Innovator, and Unconventional Life Coach
Author of "How to Retire Happy, Wild, and Free"
(Over 140,000 copies sold and published in 9 languages)
and "The Joy of Not Working"
(Over 250,000 copies sold and published in 17 languages)

Ali Luke

@Megan – Good luck with your first ebook!

@doug_eike – Experimentation is definitely a good idea, but I think when it comes to ebooks (and other big projects), it's particularly important to plan first rather than adopt a ready-fire-aim approach!

doug_eike

It's important to look at the factors you point out, but in the end it's a matter of experimentation. I've had articles generate huge traffic, and they are no better or worse than other articles I've written. You can save time being analytical, but working on multiple projects is the only way to find the projects that take off. Thanks for the tips!

Management Direct

Points that relate to all business. Know your market. Very well made here. Interesting as a writer that thinking you should try to please everyone by writing general stuff which probably was not what you really wanted to write about does not work. Finding a niche for what you truly want to say works better. For once, things are as they should be!

Megan

I am considering my first ebook at the moment, so your advice is well timed. While it is true that you should never write an ebook which won't do well, there is also the fact that not writing an ebook is as bad as writing one noone reads.

At least you will learn from your mistakes and who knows – it may be a success.

Ali Luke

Thanks, Naveen! I agree — ebooks can be used in lots of different ways, but they need to deliver what the reader actually wants!

Harrison — I wanted this post to be useful in itself (plus I definitely didn't want to take over Daniel's blog with a sales pitch!)

If you go to the link in my bio —

Harrison Li

Oh Ali thanks for the heads up, maybe another you should add is to be more specific with what the book is about, a table of contents, don't worry if it feels like giving away the whole book but it is what it takes to attract a purchase. 🙂

Naveen Kulkarni

Ali,
This is really great advice. Researching about reader's need is the real secret for a killer eBook concept.
eBook should address a problem and offer practical solutions, if not in-depth approaches to solve the problem. It can be a how-to-guide for teaching a skills as well. Point here is eBook serve as source of exclusive information to the reader about what he want to know.

Great post.

James W. Lewis

Great post. It's all about targeting your market and getting a better idea on what kind of person would buy your book.

Heather R. Huhman

Ali,
Thanks for the helpful article! I too have written several eBooks only to find that some weren't nearly as successful as I wanted them to be. Market research works for big corporations, so why not me? I paid attention to what my readers actually wanted and wrote "Lies, Damned Lies & Internships: The Truth About Getting From Classroom to Cubicle" and got a lot more attention and readers.
Comments are closed.