One Or Many Twitter Accounts?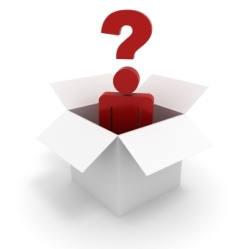 This post is part of the weekly Q&A section. Just use the contact form if you want to submit a question.
Ruben Ricart asks:
I wanted to ask your opinion on Twitter accounts. If one is involved in different niche related markets, should he create a twitter account for each and every niche, or use one account covering it all?
I think the answer depends on the goals that you have for your Twitter usage.
If you are using Twitter as a way of letting your readers keep updated with the new posts on your blogs, then one account for each website would be advisable, unless two or more blogs are on the same niche, in which case they could share the same account. For this purpose you could also automate the Twitter accounts and make they send messages every time a new post is published (which pretty much transforms your Twitter stream in a feed).
If, however, you are using Twitter to build an audience and connect with readers, friends and new people from around the Web, then you probably want to go with a single account, mainly because you will be able to focus your efforts and to have a more active profile.
These are just my opinions though, and since Twitter is a very new phenomenon, we are still figuring it out. That is why I also wanted to ask to the readers: how many Twitter accounts do you have, and for what purposes do you use them? In other words, how would you answer Ruben's question?
Browse all articles on the Q & A category
40 Responses to "One Or Many Twitter Accounts?"
Suzanne Franco

I have two accounts and it's working out really well for me. I have my @wahmsuzanne for those who know me or are in to blogging/internet marketing and such and I have @theweddingsite for my destination wedding related site and I have done a pretty good job of marketing that profile to brides and wedding vendors so it's very targeted and has helped me launch my new site.

Great question and I've enjoyed reading the post and the other comments. *SmiLes* Suzanne

Laura Christianson

Definitely multiple accounts.
I use @bloggingbistro for blogging, social media, and marketing-related posts, and @adoptionexpert for adoption-themed posts. Two extremely different readership groups!

At my @adoptionexpert account, I follow ONLY people who have a connection with adoption (such as pre- and post-adoptive parents, birth parents, adopted people, adoption pros, orphan care orgs, etc.). All my posts are adoption-related. I link back and forth between my ExploringAdoptionBlog.com and my Twitter posts, so the two complement one another nicely.

I follow a wider variety of tweeps @bloggingbistro, but I'm still focused on my topic area.

If you're trying to show people different aspects of your personality, I'd go with a single account. But if you want to keep your business and personal lives separate, consider two. It's doable, and so far, I've been having very good success with two accounts.

-Laura
@bloggingbistro
@adoptionexpert

swati kundu

I use two twitter account .One for bussiness and other for friends and social life. Its easy to keep track the posts and maintain the followers and following…..

Bryan Hee

Agreed with you that it depends on the goals that you have for your Twitter usage.

You can't use same twitter account for "multi purpose". You need to deliver valuable and relevant updates to your followers. Otherwise they will leave you! 🙂

To Your Success
Bryan Hee
Follow me on Twitter

Patrice

For me, it is best to have a separate twitter accounts for each niche in order to be more organized.

Sam

i have a single acount because i want to build an audience for my blog !

Lithiummind

I use a different twitter account for my niche blogs and personal blogs.

It's much easier to keep track of the followers.

Claus D Jensen

Hi,
I have my personal Twitter account (http://twitter.com/cdjensen).

and I have an account for a product, I have made,
Music for Mother and Child (http://twitter.com/mfmac).

It's an experiment, and till now it works well! 😀

Thank you for a gteat post!

Greetings,
Claus D Jensen

TradingForexProfit

i would use multiple twitter accounts

mark harrison

I tried two profiles but you know what? I think it's better to show people all sides of your personality…business, personal, humorous, etc and if you have more than one business niche, so what?

R Kumar

The question that comes to my mind when I read through this entire discussion is, Is it not possible to promote more than one website through a single twitter profile?
I feel that more than one twitter profiles dilutes the very importance of the profile.
Twitter is a platform for individuals to connect with individuals. Then why should an individual follow the same individual posing themselves in 2 different forms?
I am a firm believer that one should only have a single profile on twitter.

Shankor Bhawal

I have two blog with to niche and two twit. But it is hard to maintain both account. So i use one account and hope my follower consider me.

And my suggestion is one account is enough for connect.

Boerne Search

I say if you have the time and you can keep up with it do as many as you need. I just don't like it when someone has say 5 of the same site (templates), all different niches, just different colors. If that make sense. I personally am sticking to one for now. Ask me next week thought and you may get a different answer.

Kane

mmSeason

Letting you know i've just tweeted this as it will be useful to many of the people who follow me.

Your reasoning sounds fine to me. I'm just thinking about starting a second Twitter account for my fiction and related things, as opposed to the 'interesting stuff i happen upon online' that i tend to tweet about most days.

Sunil Pathak

I agree with Stephanie

If you look closely you will see there are mini groups of twitter users for every single niche on twitter, those who like designing are not bothered about what John Chow is upto this weekend, or Bookworms type wont care much about what Chris Brogan has to say about Social Media.

moral of the story, if your goal is to drive traffic from twiteer then create a twitter account for each blog. Like Daren Rowse who use separate accounts for Problogger and Digital Photography Schoo

Mike CJ

I have three blogs in three niches, and originally set up three Twitter accounts, but soon realised it was impossible to manage and went back to one. I have found that you can tweet across all three niches, and people don't mind as long as you keep it balanced. Everyone who follows me as a problogger, also knows I'm into Scuba Diving – it's part of my life (as well as another blog).
I wrote about switching back to one Twitter account on my blog – I hope you don't mind me linking to it Ruben:

Have A Niche Day

I have different audiences some in ethical niche marketing and some in green simple living that deserve dedicated "connections" and are clearly targeted.

Though managing multiple accounts can be time consuming, there are tools and methods that make it effective. I make sure I personalize with the people that talk with me. My traffic and subscription has tripled since I started twittering. It's one of the most effective marketing tools out there and multiple accounts is worth the effort.

Anish K.S

Is there any restriction for multiple accounts in twitter ?.

Potato Chef

I had multiple Twitter accounts but found that they required too much time to keep up with.

I now just use one account.

Mr. I

I have only one Twitter account ( <a href="http://twitter.com/bwsteam"@bwsteam ) and I use it for connecting to readers. Although it was intended to be for blog, it became mine and now, I am using it like a personal account.

I'd advice only one Twitter account because this way, you will have to work only on one profile and can grow your followership quickly(if you are looking for promotion). Also, using account only for updates about blog does not look nice to me. I hate such accounts that have onlly Tweets coming from Twitterfeed and have started unfollowing these.

bilin

the key quesition is how to attact more follower.
if you have enougn follower in your each account, why not to sign up many accounts?

Alan

I just started a new twitter account today and I am still on the fence about going back to just one.

I think another question I'm asking myself now is should I start following people I really like from my 1st twitter account?
Would they like it if I didn't tell them, should I tell them…it's not a secret

Robert Palmar

I use zero Twitter accounts.
Anyone interested in following me
leads an even less interesting life than I do.

John

In my opinion, one Twitter account is enough. There is already far too much of a cacophony of jumbled, random posts and feeds on Twitter. Use one account and keep the posts to essential, useful updates, perhaps with helpful abbreviated links. Forget about multiple accounts and forget about posting every little brain dropping or shameless plug.

The flip-side is if you overload your "followers" with an unceasing stream of promotional or frivolous posts, it will further the sense of sensory overload, and cause more people to begin to ignore or unsubscribe from your feed.

Add value with your "tweets" or don't tweet at all.

Eric

Though I didn't want to, when I launched my blog last month I created a Twitter profile for it. My blog doesn't focus on current events and I'm not interested in shooting news updates and quick comments, but we realized that some people are using Twitter to find new links, or as a psuedo-RSS feed. It is so popular it doesn't make sense not to use it.

Funny enough, I'm getting more into the Twitter the more I use it. My only complaint so far is people following my blog's profile with hopes I'll follow theirs. This feels very hollow to me, like when people have massive blog rolls just to improve their SEO. Genuine interaction is always best. I'm only going to follow twitter accounts that interest me, not ones that I think will benefit our "popularity."

Michael Aulia

I can't imagine people having multiple accounts and be able to cope following 100000 readers 😀

Tommy

I love having multiple twitter accounts for all my blogs. I even set them up in advance of a site being done, so that when the site goes live I've already got 100 or so people waiting to read it.

Not John Chow

I think that multiple accounts is a must. Not all of your followers will want to follow all of you Tweets. If you have only one account you risk scaring off readers who do not want to get flooded with Tweets that are not of their concern.

SosGospel

i have more than one account, but "I think the answer depends on the goals that you have for your Twitter usage". Good Question Ruben Ricart.

Stephanie

I would also say go with multiple Twitter accounts. It's the same kind of logic for why you would have different websites for each niche rather than glomming them all into one. You just aren't going to get the interest with one multi topic account as you will if they're separated out.

Sure you may have subscribers go for more than one of the topics. But the better you can interest them, the more likely they are to pay attention to what you say in each account.
Comments are closed.