What to Do if Blogging Doesn't Excite You (And When to Ignore the "Rules")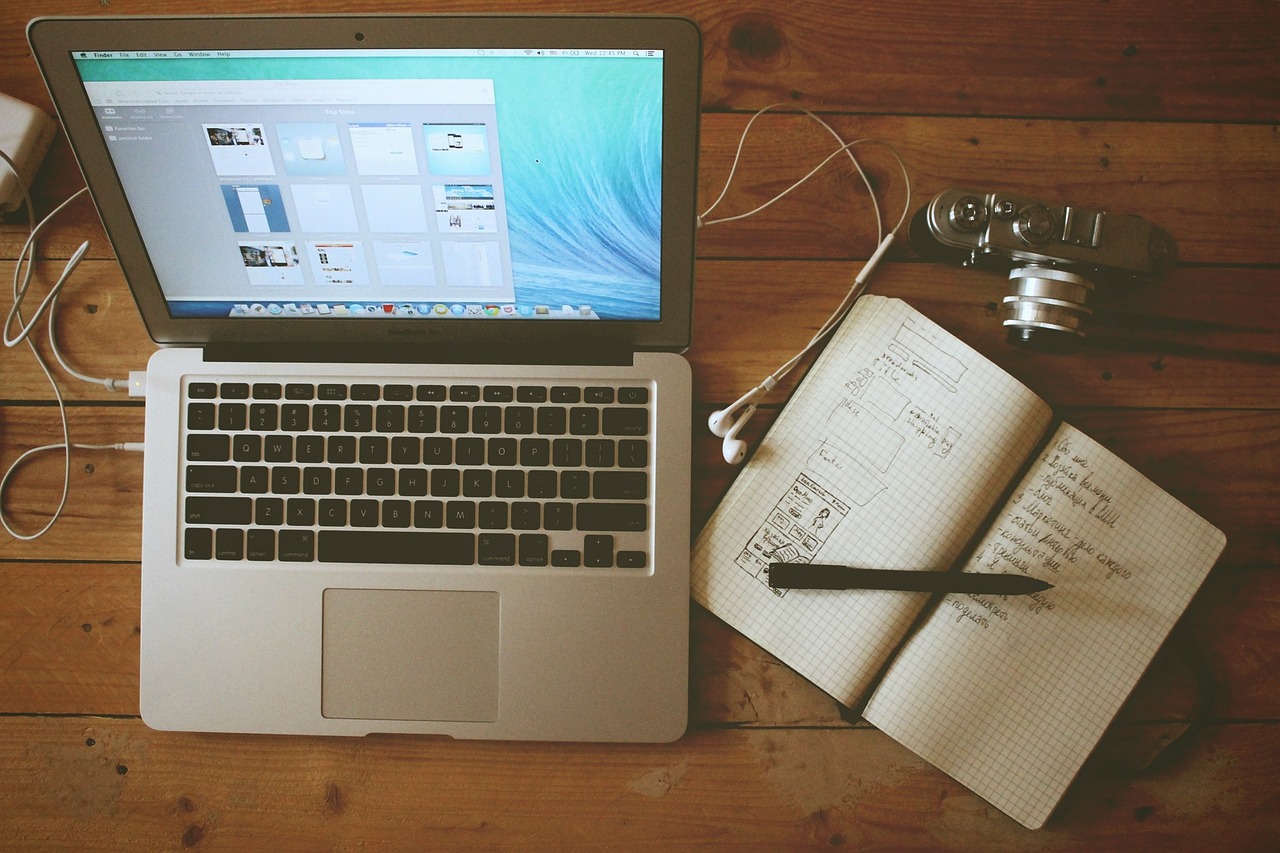 In our survey last year, one reader wrote: "I just can't seem to get excited about blogging. I understand that videos are a must."
This raises two key questions:
How do you get fired up to blog (or how do you recapture that enthusiasm if you've lost it)?
Do you have to follow the rules – the "musts" of blogging?
It seems to me that trying to follow all the rules is an easy recipe for losing your enthusiasm (and as I'll explain in a moment, the good news is that you don't have to take every piece of advice going).
Getting Excited About Blogging
While you may well be blogging for a purpose like making money or building an online platform, you want to enjoy the process, not just the end result.
A blog takes up a lot of your time and energy, over months or years. If you feel "meh" about blogging, then either you won't get far, or you'll have to keep on forcing yourself forward – which isn't much fun.
While there are plenty of practical ways to recover your blogging motivation, if you never feel excited about blogging, you might need to sit back and take a look at what's going wrong.
If you feel completely unenthusiastic about your blog, ask yourself:
1. Have You Chosen the Wrong Niche?
Perhaps you picked something that seemed like a good money-making opportunity, but you're really not interested in it. Or maybe your niche was so narrow that you've run out of things to say.
2. Do You Interact with Other Bloggers?
I don't just mean leaving comments or retweeting their posts. Do you go to conferences or meetups of bloggers? Do you get together on Skype, or exchange emails? Other people who "get" what we do can help us get excited about it.
3. Do You Need to Take a Break?
If you've been blogging for months and months, and it's wearing you down, perhaps you need to take a few weeks off. (This can also be a good opportunity to assess what you might want to change about your blog.)
Not Every "Rule" is Right for You
Personally, I'd find it pretty hard to get excited if I tried to follow every single blogging rule I'd ever heard. Like:
You should post every day if you want traffic.
You need to leave loads of comments on every blog.
You should email five new people every day.
You must create videos.
You have to build a really big audience before you think about monetizing.
… and so on.
Some of these "rules" are useful advice in some circumstances. (Number 5 is just plain wrong, but some new bloggers think it's true.) But there's no single rule that's going to make your blog succeed or fail.
If you're struggling with a particular rule, like "you must create videos", then ask yourself:
1. Is This Rule Out of Date?
Sometimes, advice changes, either as the blogging world itself shifts or as bloggers learn more about what does and doesn't work. When I first got interested in blogging, blog carnivals were a big deal; today, you hardly ever hear about them.
2. Is This Rule Ignored By Other Blogs?
How many big blogs can you think of that don't post anywhere near daily? Jon Morrow's Boost Blog Traffic and Glen Allsop's ViperChill both come to mind – both highly successful blogs.
While we do post daily (Monday – Friday) on DailyBlogTips, we don't advise all bloggers to do the same. If you enjoy posting frequently and your audience are engaged, by all means stick with it – but you might want to ask your readers what they want.
3. Is This Rule Making You Want to Quit?
If the thought of producing videos makes you shudder, then it's probably not right for you. While it's a good idea to take a step outside your comfort zone, don't let the rules force you away from blogging (or put you off even getting started).
There's no single "right" path to success as a blogger, whatever some gurus might have you think. If the rule is getting you down, then it's time to ditch it.
How excited are you about blogging? And what's the worst "rule" you've come across (and perhaps even tried to follow) during your time as a blogger? Let us know in the comments.
Browse all articles on the General category
7 Responses to "What to Do if Blogging Doesn't Excite You (And When to Ignore the "Rules")"
Stuart Walker

If you're not excited about blogging you probably don't really like your niche that much and / or you're not seeing much success with it because when you start seeing lots of social shares, links, influential bloggers mentioning you, readers telling you they love your blog etc…

YOU LOVE BLOGGING!

karan

completely agree with you that if we are getting bored to the blogging than taking a week break could fresh our mood, i have tried it and mostly i go to a hill station.

Marc

There are a lot of different ways to make money online and blogging is just one of them. If someone can't seem to find an interest in blogging I would recommend that they look at some other options like niche sites, ecommerce, service related business, membership websites, affiliate marketing, etc.

Shahzad Saeed

Ali,
I liked that your quotes about rules. Rules are harder to follow. One of my rules is to comment on at least on 10 blogs per day and often I get sick with it

Varun

The rule of Posting daily is just a myth 😛
you've to create epic content which will bring back visitors automatically towards your blog.
and to overcome the problem of 'don't feel like blogging is good any-more just leave your blog completely for 15-20 days and you'll soon realize that your blog is your love 🙂

Carrie Kitkat

I really relate to this post. I'm still loving posting and discovering on blog land. When I was starting out and read all the conflicting rules and views, I thought to hell with it – this is my blog and I'm climbing aboard for the ride!

maxwell ivey

Hello; I have often decided that just because many of the experts recommended something doesn't mean it is right for me personally. I didn't start doing videos because of a rule but because i felt it could be good for my purpose of selling amusement equipment. I felt a need to try them. so far the response has been good, but they aren't right for everyone and aren't required of every blogger. I never did the blog every day thing. My goal is twice a week. And I have been searching for ways to monetize my blog ever since i started. Just this week i let it be known that I would start offering banner ads as an add on to equipment listings on my site and that while the listings are still free with a commission due on completed sales that the add on banner ads would come with a set up fee to be shared by me and my webmaster. I just started offering it today, but I am hopeful. I am also thinking that i can offer a package of ad listing, banner ad, blog post, product review, video, etc to encourage advertisers. Thanks for these suggestions and take care, Max
Comments are closed.