Six Simple Tricks That Will Improve Your Writing Straight Away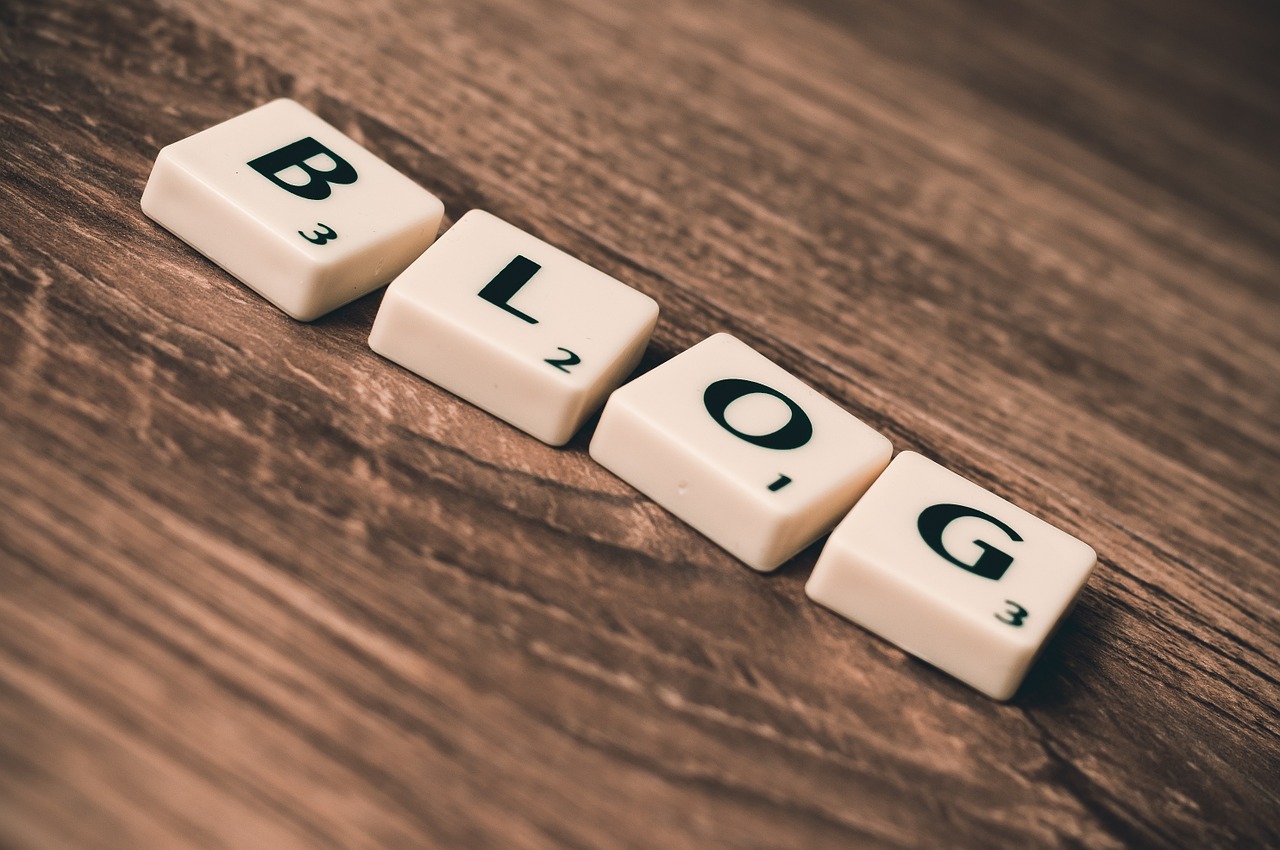 To be a successful blogger, you must be a good writer.
That doesn't mean you need a PhD in English Literature, or a bunch of books to your name. Over time, as you read other blogs and write more posts, your writing style will naturally improve.
But you don't have to wait months or years for that to happen. There are plenty of ways you can improve almost instantly.
These tricks work for all sorts of writing – not just for blog posts. If you're working on an email marketing campaign, or if you're creating your first ebook, you can use them too.
Trick #1: Plan Ahead Before You Start Writing
Planning ahead makes a huge difference to the quality of your writing. It results in a better writing experience for you, and a better reading experience for your audience.
Taking just five minutes to plan ahead means:
You'll spot any major problems up-front (e.g. your topic is too big for a single post).
You'll be able to see the structure of your post – and amend it if necessary.
You'll have a roadmap to keep you on track as you write.
There are plenty of different ways to plan, but one of my favourites is to create a mindmap.
Trick #2: Imagine You're Writing to a Single Person
Do you ever get stuck because you're not sure how to express something? The easiest way to get past this is to imagine you're writing to just one person.
You may even want to have a specific reader in mind for this: perhaps someone who's always supportive in their comments and emails. Some bloggers even turn their emails to readers into blog posts, if the reader has a question that others are likely to want to know the answer to.
Trick #3: Write Shorter Sentences and Paragraphs
Although this trick won't always work, it's usually a great way to strengthen your writing. If you look at blogs like Copyblogger, you'll see they generally use short sentences and paragraphs (sometimes really short).
By writing short, punchy sentences and paragraphs, you not only hold the reader's attention, you also make your life easier. It's often much simpler to have two short sentences than a single long, convoluted one.
Trick #4: Talk to the Reader Using "You" and "Your"
Instead of writing in general terms, talk directly to your reader. (Just glance back through this post and you'll see I've done that a lot!) This helps make your post, ebook or email feel like part of a conversation.
Generally, it's best to write as though you're talking to just one reader (see Trick #2). So rather than writing "some of you may know…" write "you may know…"
Trick #5: Cut Out 10% of the Words
Most people over-write – they use more words than they need. When you edit your work, see if you can cut out 10% of the words. (So if you wrote an 800 word blog post, cut it to 720.)
You might be surprised how much you can trim your post and still keep all the meaning. Unnecessary words waste the reader's time and can break their concentration.
Trick #6: Read Your Post Aloud, or Print it Out
It's really difficult to spot your own typos and spelling mistakes, since you know what you think you wrote! Reading aloud forces you to slow down and can bring those mistakes to light.
Alternatively, you can print out your post or ebook and read on paper. This helps you get some distance from it, and can make it easier to read in a focused way – without the glare of the screen and the distractions of social media.
If you want to learn some new post structures, get to grips with the three stages of editing, and find out exactly how to write amazing content for huge blogs, check out our Get Readers course (closing tonight!) It teaches you all this and much more.
Browse all articles on the Writing Content category
18 Responses to "Six Simple Tricks That Will Improve Your Writing Straight Away"
Shriwal

Being a new blogger this article will help me lot for my new project
thank you so much for such a nice article.

Joshu Thomas

I must acknowledge the fact that by far this is one of the most impressive, effective, quick piece of advice on DBT to improve writing in a practical and quick manner! Thanks a lot for the advice.

Nishant

For new bloggers like me, it is quite difficult to write good quality content, but as the time passes by we learn new things and new ideas struck our minds.
I completely agree with all points you mentioned above. I personally use that "Read the Post Aloud" method and it really helps.

Lipi

First time when i write my blog, i didn't know very much about blog. I write everything what i want. I think there is no rules, no feedback, no grammar. But after few days i realized there are something special. I have to communicate with readers mind. And that's why i have to write every sentence perfectly.
Your tricks is very helpful for me. Now i can develop my writing skill. It's also help me to be a popular blogger. waiting for your next idea.
Thanks

Shawn Gossman

Shortening my sentences is what I need to work on the most. I am the type that will use 'and' more than a couple of times throughout a sentence. I need to focus on a shorter way and telling my readers what I want to tell them.

Liz

Ali, I loved the one with "write shorter sentences and paragraphs". I absolutely agree that sometimes people try to seem so smart and knowing. However, my personal opinion is that it is way more difficult to write something short and at the same time keep it interesting for readers.

Raspal Seni

Hi Ali,

Monica and Ivan made some good points, in addition to your tips above.

I used tip #4 in today's Mistakes' post (5 Header Mistakes), but it seemed somewhat awkward to me. Is that tip just for bloggers or for commenters too?

Reading my comment, I felt partly, as if I was teaching you, whereas that wasn't my intention. Please clarify this.

@Grace: The request feedback feature is only available on WordPress.com blogs, not on self-hosted WordPress blogs. Only recently, a paid plugin from codecanyon became available, which has this feature. $14 for the plugin.

Grace

Another tip: Use WP's request feedback feature and get your friends to tell you what needs to be changed. Pick someone with a good command of the English language. 🙂

John Smeth

Amazing ideas Ali !! I will really recommend others to utilize your tricks and be a successful writer to become popular blogger. Blogging is all about writing. Looking forward to read more stuff from you.

Ivan Izo

Thanks for the article Ali. I might add another tip. Put your writng aside for a while when you believe you're done. Even a day can be enough. You'll find things you want or need to change when you come back to it.

Palash

Thank you for the tips. Is there any way or any method of using my selected words in my writings. When I start writing I will stop when I think of my keywords and it takes too time.

Android Baba

Your trick is very helpful for me . Most of time i think how it is possible for me but don't get any way. After reading your trick i have got some tips really that is great . when I write something then I think that how many Sentences and Paragraphs should have in my writings . Your trick give me some extra ordinary idea to write.

John Tahan

Writing blog posts or articles takes a little patience but the best way to go about it is to let the imagination flow and be yourself, get an idea going and follow your frame of thoughts. Great job here

ilham

It's good trick i think.
But i think there is something more that we need to be a good writer. I have facing difficulties in delivering your emotion through your words. Can you give us some tips or tricks to deliver emotion through the words that you write?
Cause I think it's important to became a good writer.

Thanks

Elektronik Sigara

Cut Out 10% of the Words ??? why

Monica Womble

If I can add a trick I use, think about your topic to write about for a day or two ahead of time. That gives you time for "rough drafts" in your head. Let it simmer in the background and sometimes you'll be surprised how everyday events can add to your writing when you're looking for the connections.

Marc Andre

Planning ahead is the most important thing for me. When I first started blogging I would sit down, write a post, and publish it immediately. So any time I wanted to publish a post I had pressure to come up with something pretty quickly. I found the quality of my posts increased a lot when I started to plan ahead. Now I am to have at least a week, or preferably a few weeks, worth of posts ready to go at any time.

Jenn Mattern

Great tips! Reading posts aloud is one of my favorite tactics during the proofreading phase. Even if something is technically correct, reading it aloud lets you know if it might sound "off" to your readers.
Comments are closed.