How Do I Profit From Domain Names I am Not Using?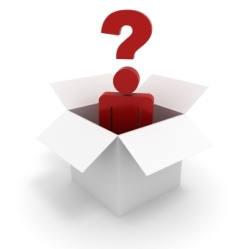 This post is part of the weekly Q&A section. Just use the contact form if you want to submit a question.
Fabio asks:
I have to manage a big portfolio of real good dotcom domains. According to you, which are the best ways to monetize the domains without selling them? I know domain parking, but I think is not really profitable.
The best way to monetize a domain name is to develop an authority website on it. Obviously this takes a lot of time and hard work, but it doesn't need to be your time or work. In other words, if you have a big budget and believe that the domains have potential, you could hire a web designer, a tech guy, and a team of content producers and marketers to develop a website on each of the domains.
This is the strategy used by many online networks and web publishing companies, and it can be profitable if done correctly.
If you are a one man show and don't want to hire people, you will need to develop simpler websites on each of the domains, one at a time. You could create mini websites, for example. These are websites with 10 to 20 pages of unique content that target a very narrow niche. One example would be a website about "how to clean mold." It would be good to have keyword rich domains for this strategy though, and I am not sure if that is the case with your domains.
If you don't have time even to create mini websites on the domains, well, then they will hardly be profitable. You could add a page of unique content to each of them and put some AdSense units or affiliate links there, but you will probably earn just enough to cover their annual cost (i.e. $10).
There is one more strategy that you could try, but this will only work if your domains are really good. If they are, you could lease them. So basically you would let a company use your domains for a fixed number of years, usually ranging from 3 to 10, and in exchange for that they would pay you a monthly or annual fee. If you have the domain lcdmonitors.com, for example, you could approach monitor manufacturers to see if they are interested in leasing it.
Browse all articles on the Q & A category
27 Responses to "How Do I Profit From Domain Names I am Not Using?"
Chris

Put up 10 pages of content–500 word articles with the keywords you are targeting. then article market the ish out of it. that's the game.

Ganesh

Hi Daniel,

I hold a few valuable domains. Leasing of domains? Hearing it for the first time. A great idea.

Could you shed more light on how this is possible.

Web Marketing Tips

I usually believe in one thing before buying any domain. How much money I will spend on this domain so that it can run on its own foot.

As you said I spend much money on content and link buildings or web 2.0

Generally I want to have such domain which attracts common people.

ATP

I personally think it's wrong to hold onto a large number of domains, and not do anything with them. Even if you aren't cyber squatting, a company that really wants your domain name could give you an offer, and you most likely would take it. How do I know this? Because i know that most companies pay big bucks for good domains.

how about you do something useful with them? Like daniel said, possibly try to lease it.

dhrobonil

I believe this idea.if you sell the domain you are not the owner of and you will not earn from it.so create website on it and place there add form google or others add provider.thanks

Jonathan Drain, Dungeons & Dragons Blogger

Building an authority website on a topic will draw users, but nothing on the scale of a user-driven site. Mine currently draw only trickles of ad revenue.

A frequently updated website is essentially just a blog, but running one of these is beyond the scope of just monetizing a spare domain.

Surender Sharma

You can Google Adsense for domains and Godaddy,Sedo domain parking features to monetize your domains.

Fatin Pauzi

Wow, that's a great idea. I've never thought that I can sell the domain to a company who may be interested with my domain. I try to do like you said. Thanks for the suggestion.

Steve

If your domain portfolio is collecting spider webs, use a domain parking service. They're free to join, and you get paid when a visitor lands on your domain and clicks on an ad.

To name a few:
sedo.com
fabulous.com
namedrive.com
goldkey.com
etc.

BloggerDaily

Domain business looks interesting but unfortunately I don't have enough knowledge to try it =(

But the tips are nice and relevant! Thanks!

Ben Moreno
Peter

I think you mentioned good ways of domain monetizing. I don't think there are any easy or fast ways how to make money from domains (if you don't want to sell them).

Samantha Milner

Thanks for the post

i personally like to add adsense and other adverts to domains im not currently using that are still gaining traffic. Also if it is a feature product page its a great way of saying join my list and you will be the first to know when the product goes live etc.

kind regards

sam
X

Alex

This post is a call to action…Thank you!

Muzi Mohale

Wow, leasing a domain, that's a first time I learn about this and it makes so much sense. I have a few keyword rich domains and would indeed attempt to lease them.

Harson

The question could also be 'why do you have so many domains if you couldn't manage all of them?'

if you already have them, well, maybe just what Daniel has said to let others manage them for you.

Igor Kheifets

How about redirecting those domain names to another domains where you do have income streams in place.

Igor

InternethowBlog

Especially if the domains are keyword targeted, adsense would be very good idea. Just select 20 or 30 long tail keywords. Write some articles around those keywords. And create a page for each of them.

Boerne Search

I have had a few parked and that didn't seem to work well. And it's funny but just the other day I was reading in an old domainer magazine about a young man who was making a killing leasing his domains. So I have been thinking of doing that. Good idea.

Kane

Hesham

I was trying to find out more about earning money from domains, thanks a lot for sharing this useful information!

Chester

I never knew about the domain leasing factor. I agree with the comments here about adding content that is usable. It adds value at your domain.

Daniel Richard

I have one domain which I haven't used for almost 6 months now. It's getting me $30p/mth out from advertisement space. Frankly speaking, I'm not not sure of what content I could put it up there as the topic totally slipped off my mind after not touching it after the 1st month. 🙁

You are right that building up an unused site takes awfully whole lot of time!

Coffeeblogger

A good timesaver for creating niche websites on unused domains is to purchase PLR articles and use them as content. You can get batches of ten or more articles for very little money and build a static site around them.

You could also use some of the PLR content to create a small ebook, and give it away on the site when visitors join a mailing list. Then, from that mailing list (of very targeted subscribers) you could sell affiliate products from that same niche.

HowMomMakesMoneyOnline

Adding content that is usable is really the only credible way to make money on a website. I'm not sure you have to hire everyone though, you could do a share-the-revenue type model like ehow.

Stefan

I agree that the best method is to add unique content and get the site to rank. It may seem like hard work but it will not only make you money but also raise then value of your domain.

Potato Chef

I've wondered about this myself. I own VegasFashionHouse.com and LasVegasFashionHouse.com

I bought them becasue I thought they were good names with some keyword potential. I don't know anything about fashion except to check my zipper before I leave the house.

Suneel

I personally believe posting some valuable content now and then, at least once in a month would do more good than parking the domain until they expire.

The post can be a collection of valuable information or links to popular blog posts which you had been bookmarking for months altogether in delicious. IMO.
Comments are closed.