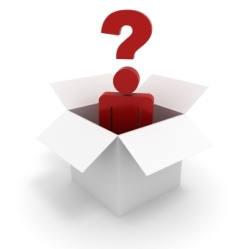 This post is part of the weekly Q&A section. Just use the contact form if you want to submit a question.
Fabio asks:
I have to manage a big portfolio of real good dotcom domains. According to you, which are the best ways to monetize the domains without selling them? I know domain parking, but I think is not really profitable.
The best way to monetize a domain name is to develop an authority website on it. Obviously this takes a lot of time and hard work, but it doesn't need to be your time or work. In other words, if you have a big budget and believe that the domains have potential, you could hire a web designer, a tech guy, and a team of content producers and marketers to develop a website on each of the domains.
This is the strategy used by many online networks and web publishing companies, and it can be profitable if done correctly.
If you are a one man show and don't want to hire people, you will need to develop simpler websites on each of the domains, one at a time. You could create mini websites, for example. These are websites with 10 to 20 pages of unique content that target a very narrow niche. One example would be a website about "how to clean mold." It would be good to have keyword rich domains for this strategy though, and I am not sure if that is the case with your domains.
If you don't have time even to create mini websites on the domains, well, then they will hardly be profitable. You could add a page of unique content to each of them and put some AdSense units or affiliate links there, but you will probably earn just enough to cover their annual cost (i.e. $10).
There is one more strategy that you could try, but this will only work if your domains are really good. If they are, you could lease them. So basically you would let a company use your domains for a fixed number of years, usually ranging from 3 to 10, and in exchange for that they would pay you a monthly or annual fee. If you have the domain lcdmonitors.com, for example, you could approach monitor manufacturers to see if they are interested in leasing it.