How AdSense Can Be Best Revenue Source For Blogs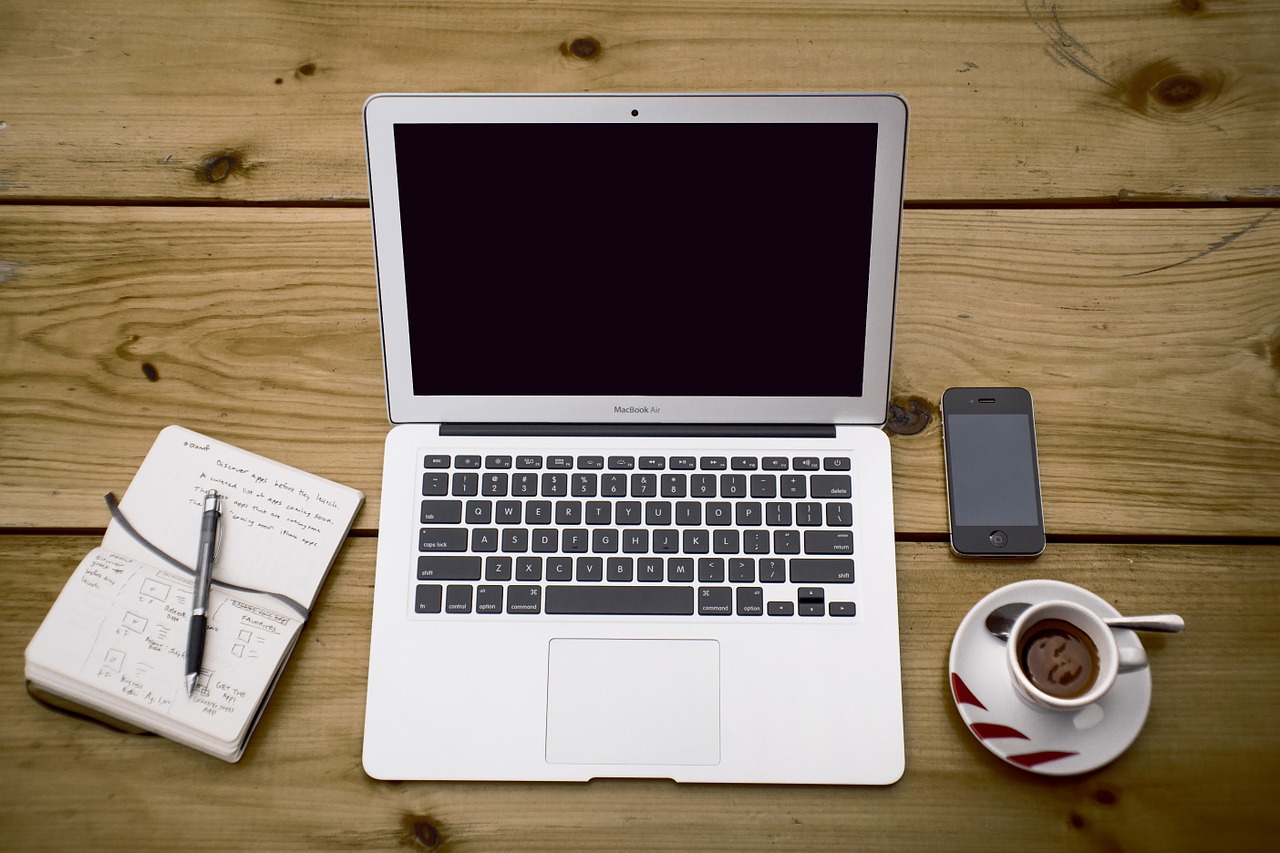 Recently, The Blog Tyrant did a guest post here on Daily Blog Tips titled Why I Will Never Use AdSense On A Blog Again. He explained how using AdSense can cause you to lose readers.
Daniel commented on the post saying:
AdSense is still a very efficient method on some niches/types of sites, so I wouldn't exclude it forehand or forever.
I agree with Daniel here. While AdSense is not a a good choice for some blogs, it can be extremely useful for most of the blogs out there. In fact, it is the main revenue source for 45% of DBT readers.
In this post, I will discuss how AdSense can be best revenue source for blogs.
Why AdSense Is Better
Less Time: Implementing AdSense on a blog does not take more than 5 minutes. You need to paste the code into the sidebar widget or an appropriate plugin and Google will handle the rest. Affiliate Marketing, in contrast, can take several hours per post and Email Marketing requires extra effort.
Low Traffic Requirements: AdSense does not need loads of traffic. Small amount of traffic(around 5K visitors per month) can easily make you $10-20 per month. Affiliate Marketing and most of other monetization methods, however, need much more traffic.
No Buying Involved: Other monetization methods require people to buy products. Now, chances of someone clicking an ad are much higher than buying a product because he is not spending money. This makes generating revenue easier as opposed to methods requiring sales.
Targeted And "Safe" Ads: AdSense is better than other ad networks because the ads are targeted according to content and reader and there are almost no "unsafe" ads like other networks.
How To Maximize AdSense Revenue Without Losing Readers
One great point that The Blog tyrant made was that you lose readers because of AdSense. He said:
I was losing money. Each Adsense click of between 10 cents and $5 represented a loss to my blog.
That is one thing to consider when using AdSense. Most of the visitors who click ads do not come back and you lose them. But this does not mean that you should go and remove all the ads from your blog.
The key is to target right people.
Let's take a break from all these stuff. Can you please do one small thing for me?
Follow following steps:
Open a new tab.
Open Google Analytics or the tracking software you use.
Go to "Search Engines" under traffic sources.
Compare the bounce rate with other traffic sources.
Search Engine visitors have higher bounce rate, right?
This is because search engine visitors come for quick info and leave as soon as they find it. No subscriptions, no purchases!
Just remember the forum you visited when you needed tech help last time. Did you visit it again?
No?
The same goes with majority of search engine visitors when they visit your blog.
All this exercise was just to show that you can show AdSense to search engine visitors.
Search Engine visitors also tend to click ads more often(how do you think Google makes so much with ads in search results?) than regular readers.
Now, they are not subscribing and are bouncing anyway, what is the use of trying to retain them?
It is a win win strategy to shows ads to search engine visitors.
Another good strategy is to show Adsense on older posts. Most of the regular readers check newer posts only and showing ads on older posts won't hurt. In fact, Daniel himself shows ads on older posts.
You can use following WordPress Plugins to show AdSense ads only to search engine/old traffic:
Who Sees Ads: Who Sees Ads is the most powerful advertising plugin for WordPress. It lets you choose variety of conditions about when to display. And interface is simple drag and drop. Just give a name to ad block, drag rules, paste code and then add the template tag to your theme. The only drawback is that it does not automatically add ads inside content. But with all the features offered, you can't complain!
Ads For Old Posts: Ads For Old Posts is a simple plugin that will let you display ads only on posts older than x days. Just paste the code, choose alignment and you are done.
I have used both plugins and they are very good and work well with WordPress 3.0.2(latest version as of writing this post).
Using the above methods, you can get best of both worlds. You can generate good revenue and at the same time, get readers.
Over To You
How has AdSense worked for you?
Have you considered displaying ads to search engine visitors only?
Do you have any other advice for fellow bloggers using AdSense?
About The Author: Hi, I am Ishan Sharma. I am an 19 year old Entrepreneur and blog about Blogging Tips on my blog Blogging With Success. I also run WordPress Blog Experts where I offer quality WordPress services for affordable prices. Do not hesitate to ask a question here or on my blog, I answer each and every comment on my posts.
Browse all articles on the Monetize category
44 Responses to "How AdSense Can Be Best Revenue Source For Blogs"
Jhon

Wow! This could be one particular of the most helpful blogs We have ever arrive across on this subject. Basically Wonderful. I'm also a specialist in this topic therefore I can understand your hard work.

raybak

I have experienced both Adsense and affiliates so far. When you see huge amount of money in your affiliate account generated with every sale definitely wants you to quit adsense and use affiliates only. I had lots of success with a weight loss affiliate once. But as soon as traffic dropped on my site the sales stopped and my only income revenue was again adsense. Adsense earning has been improving slowly for me and I would never give it up no matter how much I earn from affiliates.

Tony

This is from a reader's point of view.

Personally, I prefer sites without ads.

I never, and I mean NEVER, click on ads. First of all, I mostly don't "see" them anymore, because my mind has become trained to ignore certain areas of the page.

The result is that I loathe sites that put ads right below the article or post heading or in the middle of it. If the info in the post or article is good, I copy it so I never have to visit the site again and be bothered with the ads. I tend not to surf the site for more info because the ads annoy me so much – I'd rather go back to the search engine and try to find other sites that might not use these "in your face" tactics. Also, quite often I block the site in my browser so I don't stumble onto it again.

Why do I find ads annoying? Because they're mostly for scams and spam, junk info and junk products, and there's seldom anything advertised that I'd be interested in. If something does happen to catch my eye and then my interest, I'll go look for it, but I will NOT click on the ad – don't want to encourage them.

Why am I here? Because I'd like to make money from my blog, but NOT by littering it with ads, so I'm looking to see what people are using and how. Your info about the plug-ins to serve ads only to visitors who are basically just passing by (basically "throw-away visitors") was very helpful. I'll have to try those.

Mary

I'm new at this and I know what I'm going to say is anecdotal. But if I find a new website or blog with great content, I bookmark it so I'll return. If it's really great, I subscribe. I never even noticed whether it had ads or not until I started trying to learn how to monetize a blog.

Usman

Google Adsense is a very good earning platform for Bloggers

Web Marketing Tips

there is no doubt that maximum internet business person started their journey with adsense and after that they moved to other stream.

Brent @ Millionaire Studio

There are many more obtrusive forms of advertising than Adsense – I think it has become pretty accepted by now and most web surfers will be pretty knowledgeable of it. If you want to make money on your website, then you do have to put something up there – whether you're worried about it annoying them or not. If the content you provide is quality though, then I'm sure the majority of readers will forgive you for it.

Ishan

Hi Brent,
Thanks for commenting. Glad that you like the post.

Nhoel

THIS ONE POINT I WILL VOTE FOR AS I AM USING ADSENSE ON MY VERY LOW TRAFFIC ADS AND I CAN PULL 300/MO OUT OF IT.

Web Marketing Tips

you forgot to off your caps lock.

Sean O

I agree with you that adsense for search engine sourced visitors makes perfect sense. While you should try to convince those visitors to return (or else you will never grow your repeat visitors) at a minimum you should offer them the service of ads.

Ads are not bad things. The information or product or service that is in those ads is offering an assistance to the readers. They are going to your site in search of an answer. Their search led them to believe that their question would be answered on your site but while they are there they discover that the answer may be found in one of your ads. This is great. This is offering assistance to the visitor.

Your rating with Google will actually go down if the user goes to your site and then returns back to Google to continue the search. Google then concludes that your site doesn't have the answer to that question and will eventually not recommend your site to the next person that asks that question. However, if your user finds the information and continues on, then Google is happy.

Using polite and non-intrusive ads is simply helping your customers. I personally use Ozh's Who Sees Ads plugin to help search visitors. You should also.

Guna | StartupBooster

Targeting your blog ads is the best way to go. It can literally double your Adsense revenue if you target Adsense to your content. I don't place ads on all of my pages but I do on some. I target those pages within my blog because I know the visitors ending up on those pages are one time visitors for sure. Therefore, I know they will most likely get out of my page quickly. So why not make money while they are there?

Play around with your blog theme and also some plugins like the one mentioned above.

Great advice btw.

Ishan

Hi Guna,
That is a great approach. Adding AdSense on some of the pages can perform better and as you said, these are one time visitors, so losing them won't affect anything!
Thanks for commenting.

Web Marketing Tips

yeah ishan ….

Quite agree with your one time visitors approach.

Loosing them and gaining cents is good idea.

Guna | StartupBooster

Ishan – exactly. They are 90% of the time one-time visitors searching for a specific piece of information. Either you have it on your site or you don't. When you don't, they will click away – so why not on an ad.

So lately, I've went through my Google Analytics to track down those low performing but high traffic pages within my blog. Then I added Adsense to those pages.

I can't recall how I did it but with my theme, I was able to add [adsense] snippet anywhere in my post and I got Adsense to show there. I believe it was a hook I've used for my theme.

Hope this helps.

Ajay

Adsense is definitely one of the best ways to monetize a website. Most newbies are not in a position to strike a good deal with direct advertisers. Adsense being highly targeted in nature with respect to your content, blends better with your content than any other contextual advertising out there

Ishan

Hi Ajay,
Thanks for commenting. Glad that you like the article.

Web Marketing Tips

adsense is winner because this is easy to use.

Many new bie thinks that they will click on their own ads and this is also a major reason to give a try to adsense.

Easy to use is the main factor of it along with this all internet users see ads by google everywhere as well.

Treathyl FOX

I appreciated the advice in this blog post. I just started my blog last December and I use whatever I can to generate income. AdSense, Affiliate Ads … Cause you never know what the reader might click on.

Ishan

Hi Treathyl,
Well, that may not be best option because lot of ads also mean that lot of people will have to be put off!
Consider adding less ads!

Web Marketing Tips

there are many sites which we also call mfa they put all available adsense there.

So yes through that way also people are making good money.

Charlene

I for one am having a blast blogging – the money from Adsense is a bonus : )

I also enjoy coming to your website and reading your content – very good!

Thank you

Charlene
mymindwanderedtoday.blogspot.com

Web Marketing Tips

so you are using blogspot and you are at first stage so definitely you will love adsense.

But sooner you will realise about the affiliate business and adsense will be your second or least choice.

Pumama

I think Adsense is good but I like Affiliate Marketing. Affiliate Marketing is Safer and it also make readers love your blog :).
Example: You write a review about coupon code

Ishan

Hi Pumama,
I also like Affiliate Marketing. But it may not always make readers love your blog. If one writes too much reviews, he will be seen as greedy!
Thanks for commenting.

Ishan

Well, the whole thing comes back to one place: AdSense is easier and can make more money. Regarding affiliate marketing, you just said how finding those 900 visitors is hard enough. For AdSense, any traffic will do(unless totally irrelevant).
PPC Ads Are Rarely The Best Source Of Revenue
Well, tell that to Darren Rowse:

Ishan

Hi Coleman,
Thanks for the comment! 🙂

Matej

"Low Traffic Requirements: AdSense does not need loads of traffic. Small amount of traffic(around 5K visitors per month) can easily make you $10-20 per month. Affiliate Marketing and most of other monetization methods, however, need much more traffic."

In my opinion that's false. Other monetization methods usually need less traffic.

Compare eCPM of Engadget and some low profile gadget website. If you're into advertisement driven business, your final goal is to not use the middle man/ad company/Adsense.

About affiliate marketing, you need a lot less visitors (but more targeted). For example, if you have 900 visitors a month, only 1% buy something at let's say 30$ rate that's 270$ a month. Talking from experience, and that's not really that great result.

Only difference is that you usually need to work (or to say better – research) harder for that 900 people than 5k on Adsense.

PPC ads are rarely the best source of revenue. It's no wonder why affiliate marketers and companies use Adsense to sell something to you visitors ( that came from your website's clicks). It's apparently working for them.

Ishan

Well, the whole thing comes back to one place: AdSense is easier and can make more money. Regarding affiliate marketing, you just said how finding those 900 visitors is hard enough. For AdSense, any traffic will do(unless totally irrelevant).
PPC Ads Are Rarely The Best Source Of Revenue
Well, tell that to Darren Rowse:

Matej

Continuity, affiliate, amazon, ebooks are all PPA.

You're not looking for easier option, you're looking for a way to scale your business and I'm not sure you will if you're sticking with Adsense only.

Adsense is good enough, but I don't believe it's the best – especially for established blogs where you should think long term. Ad sustained businesses tend to be vulnerable. Especially if you're working with Google, where there not even proper publisher support 🙂

GrimCris

Now I'm testing infolinks. Please, can you (or someone) write an article about this kind of monetization?

I'm also testing Who Sees Ads Plugin, and see how visitors react and how earnings differ from one color to another, one position to another, and so on.

Any advices for better earnings? I get between 6 and 10 clicks per day and just a few cents. Also, one or two months ago, I recorded 1,5 or 1,8$/click. I don't know what happened.

Simultaneously I earn more money from AdSense for Feeds clicks 😀

Ishan

Hi GrimCris,
To be honest, I don't like Infolinks or any inline advertising for that matter and have never tested it. So, I can't write anything about it.
Well, earning depend on keywords and I think Daniel may answer this question better than me, why not shoot a mail to him asking about this.
Thanks for comment.

Dinesh @ DailyBlogMoney

Since nowadays adsense CTR is very less, I don't think it will drive away our readers.
I agree with your points.

Adsense is the only choice to make money from blog initially till we gain experience on affiliate, direct sales or anything like this.

Thanks for your valuable post Ishan.

Ishan

Hi Dinesh,
Glad that you like the post and agree with me. Yes, till affiliate, it is best to use AdSense.
Thanks for commenting.

Web Marketing Tips

yes as i said earlier that adsense is the first step of almost all people who are into web business.

I think adsense is more popular in asian countries because such amount is quite good at there though this is less when you will compare with other countries.

Ben

Most of my traffic is from search engines and my bounce rate is rather high. I've used Adsense for the past 5 years and have been rather successful with it. I've tried several affiliate programs and none have worked for me. Bottom line, use what works best for you.

Ishan

Hello Ben,
This is a good scenario for AdSense as people are already jumping and making them go via ads is not bad. Agree with you, one should use what works best!
Thanks for commenting.

Web Marketing Tips

if you are adding one or two adsense than i do not think that this will distrupt your readers.

Above all you can always add adsense at the below of post to avoid such distruptions.

Its always depend on the niche, traffic and comparision between affiliate earning and adsense on particular website.

Pete Carr

Hi Isham,
Interesting topic. My main blog (my baby) I would never use adsense, period. I think it disrupts the reader experience.
However i do a lot of niche blogging as well, mainly for affiliate commissions. I use adsense on all of these, some make good money some don't.
If I run a blog for a couple of months that has good traffic, but small adsense revenue then I will stop the adsense and just go for the affiliate commissions.
It's all about testing.
Pete

Ishan

Hi Pete,
Well, testing is the main thing. It can reveal lot of useful info. However, disruption can be avoided by showing ads only to search engine visitors only as I said in the post.
Thanks for commenting.

Geet | HobbyPainting

For anyone new to blogging & monetization (like I am) AdSense is the best & easiest way.

Ishan

Hi Geet,
Well, AdSense might not be best option in starting(for that matter, no ad network is good as traffic is very low) but it is good once you have medium level of traffic for search engine visitors etc.
Thanks for commenting.

Web Marketing Tips

when you are new on blogging world than you want to go for those options which are easy and for this reason adsense is always winner.

Later on you will realise that adsense is good if you have traffic.

Louie Sison

I agree geet. Some monetizing programs have high requirement to join their program. That's sad for newbies.
Comments are closed.