Set Great Blogging Goals for 2014 (And Share Them Here)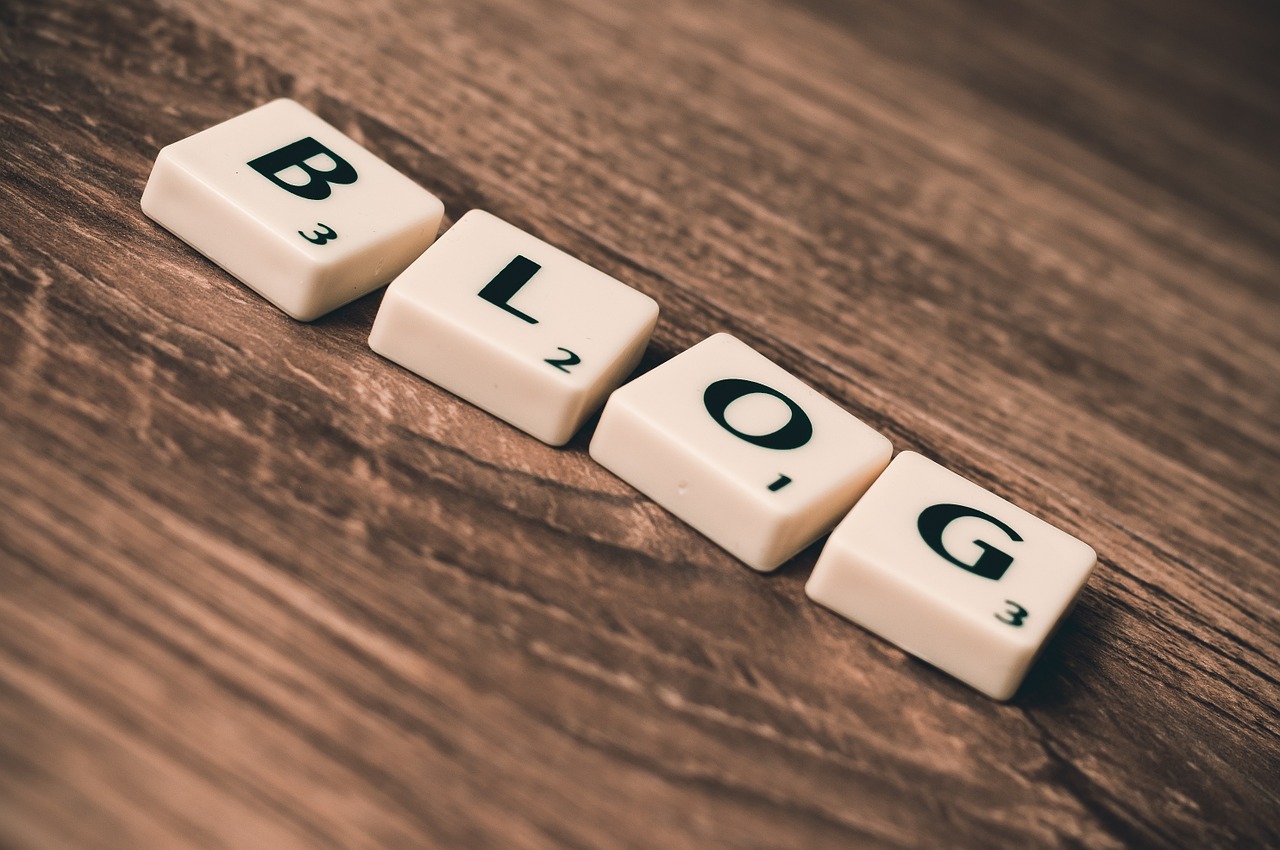 With 2014 just around the corner, it's a good time to think about your blogging goals for the coming year.
If you're like me, you probably have a fair few blogging dreams (perhaps prominently featuring fame and fortune),but those aren't necessarily goals.
My challenge for you today is this: sit down for 10 minutes with a blank page of your notebook (or a blank document) and write down one to three goals for your blog or business in 2014.
What Goals are Right for You?
I've spent a fair bit of time in the personal development / entrepreneurial corners of the blogosphere, and there's a lot of talk there about setting "audacious" goals – big, challenging goals that are a real stretch.
Those sorts of goals can certainly be powerful and inspiring, but they're not necessarily right for every blogger.
Perhaps you work long hours at your day job, or you have young kids or elderly parents to take care of. Maybe you've got a long-term health problem that means you quickly run out of energy, or a major hobby that takes up a lot of time.
Whatever the reason, you might only have a couple of hours to spend on your blog each week – and some goals just won't be realistic for you.
The best goals are an achievable challenge.
It's fine to set small goals – perhaps in 2014, you just want to get your blog up and running and make your first $100. (And I hope DailyBlogTips will help you along the way. :-))
Here Are My Goals for 2014
I thought I should practice what I preach and set a few goals of my own:
Goal #1: Get my writing blog Aliventures onto the "Top 10 Blogs for Writers" list in 2014. (This is a big goal with a bunch of sub-steps, like posting more regularly on that blog, and focusing on pillar content.) I'm a bit daunted by this one!
Goal #2: Create two new courses for DailyBlogTips and run each of them at least once (probably more like two – three times). These will follow on from Get Blogging – one will be an intermediate course, and the other a more advanced course.
Goal #3: Set up and run Facebook and Twitter accounts for DailyBlogTips, to give readers a new way to connect with us. Watch out for an announcement on these in early 2014!
How About You?
What are your goals? Writing them down and committing to them will make it much more likely that you'll achieve them.
Leave a comment below (or write a post on your blog and link to it) letting us know about your blogging or business goals for 2014. Be as specific as you can – e.g. not "make money blogging" but "make my first $100" or "launch an ebook."
Good luck!
Browse all articles on the General category
17 Responses to "Set Great Blogging Goals for 2014 (And Share Them Here)"
anon

Goal 1: With three competitive keywords rank in TOP3
Goal 2: At least 500 woman subscribers to my recipes blog
Goal 3: Clear out at least 200 euros on average every month from adsense

sodeeq

interesting read.
my goal 1: is to be able to get at least 300 pageviews a day.
goal 2: is to get at least 150 rss subscribers in 2014
and lastly, to be able to practice what i teach

jonests

My goal in 2014

1.Promote my blog on Social Media
2.Write more content related to Tech
3.Continue learning about blogging here.
4.Build my traffic
5.RANK well.

Sami

My goals for 2014

Goal 1: Fill my blog with valuable contents
Goal 2: Get my Alexa rank below 10k
Goal 3: Make my blog viral on facebook and twitter.
Goal 4: Personally communicate with my readers to solve their problems.

T Nichols

#1: Publish 100 posts.
#2: Get on the Invisalign Mom Advisory Board Program.
#3: Learn more about blogging and social media that will help me get a job that allows me to work at home doing something related to social media.

Neha

in 2014 i will start writing my blog and will try to write 3 blog per week..and that too with 1000 word..and will try to improve my sites traffic..with unique content…!!!

Shawn Gossman

What a fun post this has been 🙂 Good idea for writing it, Ali!

I have a few goals for 2014 in terms of my blogging activities…

1. Become a guest blogger. I've not had a lot of luck guest blogging this year so maybe next year will be better.

2. Start a mailing list. I have one but I haven't really promoted it.

3. Release some eBooks. I'm finishing up on a few of them now but I can't decide to sell them or give them away.

4. Promote the blog. The first year of my blog is about establishing the content, the second year is when I focus more on promotion – I do that with all my websites.

5. Create a course. I have a great idea for a blogging course but haven't decided how I want to do it yet (what course service to use, etc.)

Those are my blogging goals… And as always, my personal goal for every new year — don't get blown away by a tornado (I chase them you know – yeah I am one of the crazy storm chasers). 😀

Raspal Seni

Whatever goals we aim for, it surely helps telling about it to others. This creates a good amount of tension and responsibility within us to complete that goal.

Now that Ali told us her goals, we'll push her achieve it. 🙂

Nate Balcom

Fun read. Here are a few personal blogging goals for 2014.

1. Post more often.
2. More guest blogging.
3. Be more active of Blog Catalog.
4. Fix any responsive issues with my website.
5. New redesign.
6. Implement a few seo efforts I've been neglecting.
7. Increase the number of quality back links I have pointing to my blog.

Ryan Biddulph

Hi Ali,

I like mixing short and long term goals. I also set one big hairy audacious goal to REALLY push myself. Most people think realistically and go to the grave living an average life. Set smaller goals but aim for at least 1 that sounds ridiculous, so you can avoid being an average person…..and live the life few live.

Having traveled the world for 34 months straight…..I can assure you, setting one seriously unthinkable, uncomfortable as hell to reach goal is freeing AND worth it 😉

Thanks!

Sidiq Firmanto

I have several plans for the upcoming next year, but if you ask me only three, so my answer:
#1 – Want to have a strong foundation for the blog I manage, understand the system and defeat the machine. I am still amateur on this today.
#2 – Slowly try to earn money from my blog, and seems I have to be patient for this. But I think, with the consistent action, submit article regularly, this is not impossible for me.
#3 – Try to build a business in real world, I know it cannot be started just only in a year, but I will try for this. Maybe printing business or something related to the books, print, and design. And the online business is to get the fund.

That's my plans for the next 2014, hope it can be realize.

Azni

Nice stuff you have here. here's my goal for 2014

1. To write at least 1000 words blog post once a week and do spend at least 10 hours of reading weekly

2. Create at least 2 products and run them middle and the end of the year

3. To engage more with subscribers through blogposting and newsletter

Lola

My goal is to write at least 3 posts a week (more if I can) that legitimately teach people and then make a video of it. The video part would take me totally out of my comfort zone but it's something I plan on getting more comfortable with in 2014.

Oh yeah, that above plus play more golf!!!

Shawn Hartwell

My goal will simply be to get my project officially launched as it's set for the end of Janurary. I'm spending the time now to perform market research, nework, read and comment on blog such as this one!

Stefan Nilsson

I actually sent out a newsletter about this yesterday, but instead of goals, I focused on actionable habits you can take every week. Anyway, here's my list:

#1 No candy for 365. I've done one or two months in the past and ended up publishing an eBook about it, but I want to take it to the next level. See what I can accomplish and stop wasting money.

#2 No new projects. I often get new ideas and waste a day or maybe even a week, researching until I conclude that it's not a good idea or I don't have the time. I'll avoid this in 2014 by writing down my ideas in a notebook and then return to them after a week or two to check if I still think it's a good idea.

#3 Write daily. Turn it into a habit and as a result, publish more content.

#4 Use the tools! During the years, I've collected productivity tools to block distracting sites, ToDo-lists, etc. Unfortunately, I've been somewhat lazy when it comes to using them. This will change in 2014 and I'll become more productive.

To summarize: be more productive, publish more content and eat healthy.

Raspal Seni

Ali,

Goal #1: Get my writing blog Aliventures onto the "Top 10 Blogs for Writers" list in 2014.

I love this goal you set and I myself wished you came in that list. Yes, you'd have to give more attention to your own blog if you want to make it to the top 10.

Another tip or suggestion I can give is to send tips or newsletters to your list more than what your currently frequency is. That's just my thought which may help you. I'm not an expert on suggestions, nor an expert blogger, though. 🙂

I'm going to write some goals for the next year for myself and my blog too – some practical goals I can achieve.

Carlos

My goal for 2014 are:
1, Setting up a website with WordPress
2, Learn how to EDM, remarketing
3, Start my own business
4, Have a girlfriend
Comments are closed.