Blogger Is A Valid Option For Some Websites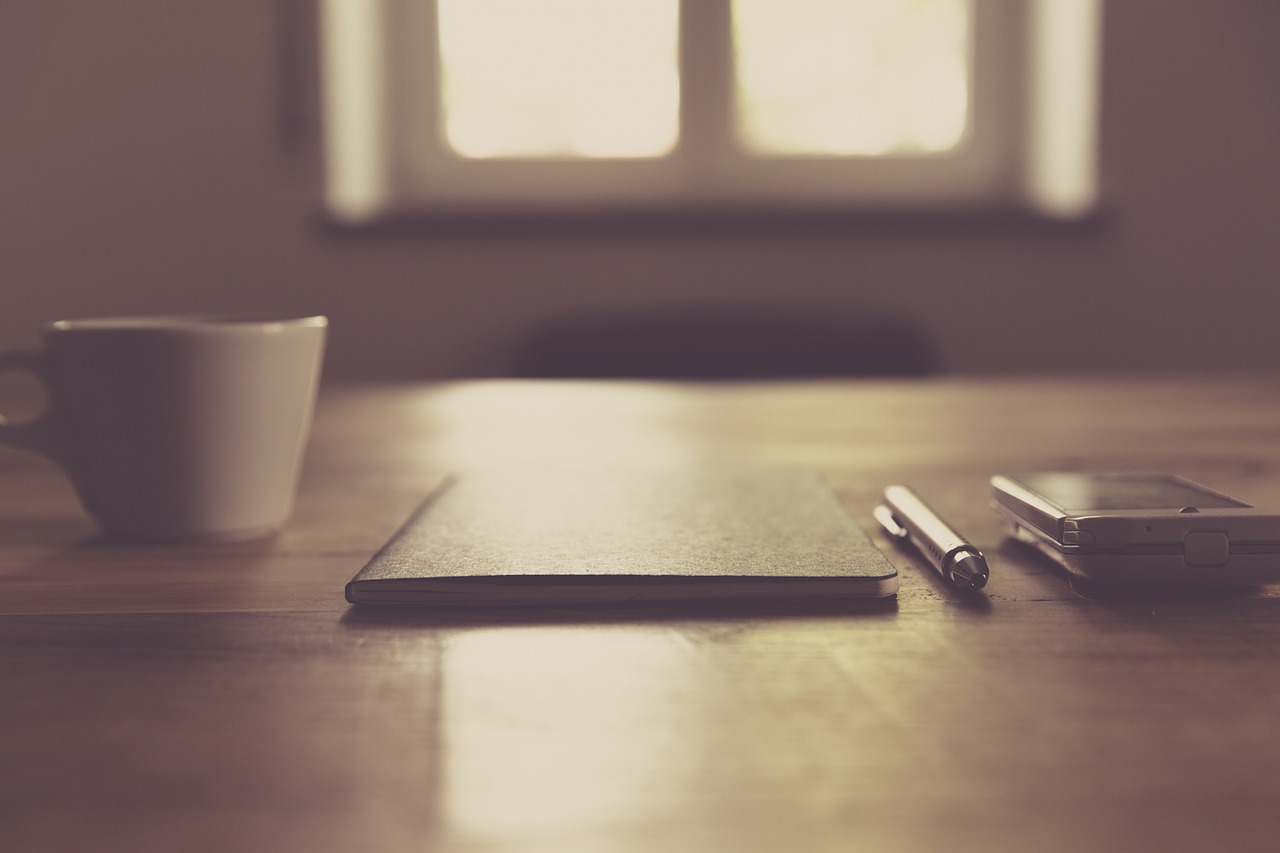 This is a guest post by ES. If you want to guest post on this blog, check out the guidelines here.
I have been blogging for quite a while, and most of this time I used WordPress, as most of you guys. While I still think WordPress is an awesome platform, recently I rediscovered Blogger (not the free hosted service, but the CMS you can to host your own domains). I found that it has got many new features over the years, and that it might actually be an option to host some of our projects. In this post I'll highlight those features.
1. GUI Interface for Customizing Blog Layout
You get an easy to use GUI (Graphical User Interface) to customize the Theme/Layout. You can customize the Site Layout width, background colour, background image, font size, font colour, font type, number of sidebars, sidebar placement location (left, right), footer, etc. If you know to hack the code, you can customize your site even more.
2. Stats
Blogger offers Detailed Visitor Statistics – Per hour, Per Day, Per Week, etc from within the dashboard. They also show country wise, OS wise, Browser wise split up of audience visiting your blog. You can register your Blogger blog with Google Analytics to get detailed stats reporting, if you wish.
3. List of Following Blogs/ Friend Connect
When you click the profile of a Blogger user, you can see the list of Blogs followed by the blogger. A Blogger user can also see the List of Blogs (and posts) they are following, from within their dashboard. So, there is no need to go to Google Reader to read your favorite blogs. You can even display all your followers using a Friend Connect Gadget in your sidebar. This makes it easier for everyone to read other (perhaps related) blogs and connect with other bloggers. Blogging, is all about connections!
4. Variety of Gadgets
WordPress calls these Widgets. In Blogger there are 1161 Gadgets (the last time I checked) available for showing off in your sidebar and even in the footer. Some innovative Gadgets include Display Image, Slide Show, List of Planned Events, Games, Daily Quotes, Daily Images, Aquarium with Fishes, etc.
5. Google Translate
There is a Sidebar Google Translate Gadget that enables your blog visitors to Translate your blog, without leaving your blog.
6. Native Adsense / Amazon Affiliate Integration
You might not want to monetize your personal blog now. But you might want to do it after 1 or 2 years, as I did. Both Adsense and Amazon Affiliate Network are fully integrated with Blogger and once you are approved in either program, its easy to monetize your site from within Blogger.
7. Blog list with their Latest Posts in Sidebar
Its possible for you to list the blogs you follow in your sidebar. Actually, there is one sidebar Gadget that links to the latest post published by all the blogs you follow and enables your readers to visit other blogs, if they like any of the post titles. Of course, others might come to your site like this too (from other blogs).
8. Own Domain & Email in your Domain
Both Blogger and WordPress.com allow their users to upgrade to a custom domain (Your own URL – yourname.com, instead of yourname.blogspot.com). Of course, this needs to be done at additional cost – Around $10 per year. But for that money, Blogger gives you a free Google Apps account. Among other things, you can use this account to create up to ten email addresses with your own domain like name1@yourdomain.com, name2@yourdomain.com, etc.
9. Support for Different Languages
From within the post editor, you can type in more than 50 languages! Its actually Transliteration – You type in English and it automatically gets converted into the script of the chosen language.
10. Blogger Dynamic Views
This is actually an upcoming feature in Blogger and if you are not aware of it yet, you should see this awesome video.
About the Author:ES is the author of an Indian Musical Blog. You can read more about why he chose Blogger for hosting his Musical Blog instead of WordPress on this post.
Browse all articles on the WordPress category
34 Responses to "Blogger Is A Valid Option For Some Websites"
Patrick

I've try both of them and I must say that I love wordpress more. The reason for that is simple WP have a lot more pluggins, you can do whatever you want with your blog, and there is so many people using it that you can't go wrong. There will always be someone who will be able to help you if you have a problem.

Giorgia Martinucci – Student Flair Blog

When I first started blogging, I chose Blogger because it was the easiest platform with which to set a blog up. I wasn't (and maybe still I am not) a geek and I found blogger easy to use and to customize in a very satisfactory way. In recent times blogging became more and more part of my life and I was thinking about switching to WordPress but I am not sure if I'm ready to give up Blogger easyness. I've worked with WordPress and found the whole process of composing posts rather slow in comparison to the GUI of Blogger, much more quicker. So although I know WordPress might be a much better platform, I don't consider it adequate for the average user, as I presume myself to be. Blogger still has its perks. I agree with Kaylan though, I am too disappointed by the fact Google doesn't do anything to make Blogger a competetive answer to WordPress. So many features WordPress has would indeed be so useful also for Blogger. One for all, the customization of the url but also some SEO widgets.

Tech84

I like wordpress more because of the ease of use and it a lot easier to edit some of the code to be able to fully customize you blogs layout. Plus it has a huge plugin support and very easily navigable interface.

Web Marketing Tips

WordPress is certainly way ahead from other CMS. Main reason is its simple, its have huge plugin, huge support and thousands and thousands of theme.

Sabrina

When I first started blogging I used blogger. I think that it is very user friendly and provides great blogging experience. WordPress is not hard to use, but for some it may take some time to get use to.

Joseph

Blogger is a very Good platform for blogging, the only thing I hate about blogger.com is the way they just block/ban blogs. I have had three blocked blogs before.

ES

@Marine: I think Blogger has only one version – The free account! You can of course, buy a domain name through Blogger and call it paid version 🙂

Sometimes, lesser options in design, the better. People might as well concentrate on content. I feel that the options provided by Blogger is enough to design a decent looking blog.

Marine

I have blogger but the free account. I find the features somewhat limited, especially when it comes to the design but on the other hand the statistical overview is really helpful.

ES

@Lionel: I think Blogger also allows you to have custom themes and stuff like that – So, customization is possible.

@sokun: I am not sure if Blogger is favored by the search engine, just for being a google property. That's one good thing about google. But it becomes easier to get indexed in google and get registered in webmastertools, analytics, etc.

Ryan Keeter

Here is the deal, WordPress is a platform that far exceeds blogger. To say that blogger and wordpress are in the same vertical domain is like saying that a plumber is like a software developer, each of them can create something, but the breadth and type of their reach changes dramatically.
Wordpress can be used as the framework for a series of sites, just look at Thesis, the Genesis framework, and a similar group of powerful e-commerce plug ins.

sokun

I agree blogger can be a good choice, especially when they have such good traffic on alexa and are highly favored by the search engines.

Lionel Bachmann

I've never considered using Blogger, because I thought you were very limited in the amount of customization you can do. But thanks to this post, I see that Blogger has indeed come a long way. I may give it a try on the next blog.

ES

@Nasrul Hanis: Right. That was the crux of my post 🙂

Nasrul Hanis

Looks like we cannot totally ignore Blogger and other blogging CMS as well!

ES

@Kalyan: They do have gadgets but they are more like widgets, not the full fledged plugins that are available with WP. But, WP.com has very limited widgets as well – Much less than Blogger, this article is in comparison to WP.com, actually.

But when it comes to developing an open source based community like what WP has, Blogger does have some distance to go. Besides, currently you can only host it in their own servers – you cannot host Blogger blogs elsewhere, which is a big disadvantage. But you can always export it to self hosted WP 😉

kalyan

Agreed with ES. At least we should try given the fact that it's owned by Google and this can be a big enough reason. But, still blogger has to go way to as a preferred CMS. I still do not understand why Blogger does not work on it to compete with WordPress. Their look and other things seem very amateurish. They should have something like plugins where developers can develop some blogger friendly plugings and we can use them at our will. But, not sure why blogger is not paying notice to this.Anyway good reading ES.

ES

@Mummy Ninja: They do offer ten free Google Apps user accounts. I need to explore more on the functionalities offered by Google Apps – Not explored much there, other than setting up a email for my domain! Thanks for reminding me 🙂

ES

@Mummy Ninja: Are you sure it was blocked because of the spike in traffic?

I have not had such experiences yet – my traffic levels on my new blog is very less to be blocked as such 😉

I can tell you that even your web-host can block your self-hosted WordPress installation. For a lot of reasons, including spike in your traffic!

I do agree that WP is too good – I have a couple of my Blogs in WP for more than three years. But, I feel one should have a look at the Blogger platform if one is starting a new blog. I did, and I was quite impressed 🙂

Mummy Ninja

And another thing is that, you can also use Google Apps for free even if you don't use Blogger. 🙂

ES

@Sandy Cooper: I did not even spend for professional design for my Blogger blog. The default theme I have put up on my site is quite nice – at least looks nice to me 🙂 I did buy the domain name though – I think we need to invest on a domain name from the beginning itself, I think its quite important for SEO purposes. Besides, the hosting is taken care free of cost by Google's reliable servers – So, why not at least spend for a domain ? 😉

If you are already on blogger for 3.5 years, I too see no point in switching over. Many good things are happening there too. FYI, I have started my Blogger blog recently after having been with WP for the last three years!

Mummy Ninja

All features that you've mentioned above are in WordPress. Still, we can't deny the fact that WordPress is more powerful and flexible. And has way more features and plugins that Blogspot. 🙂

Another thing I hate about blogger is that if there's a sudden spike of traffic, they will assume that your blog is a spam and will block your blog temporarily for many months (Sometimes it's blocked permanently and you cannot use it anymore).

I have a blogspot blog before and it was blocked because of a sudden spike in traffic and they thought that the blog is a spam blog. I requested it to be unblocked (I also entered my mobile phone number to verify that I'm a real person), but still, they didn't re-open it. I requested it to be unblocked again, and after a few weeks, they still didn't re-open my blog. And again, I request it to be unblocked, and the same thing happened. So I finally decided to move to WordPress.

Now, I'm happy as ever!

ES

@Herman: I love WordPress too. But aren't we ignoring the Blogger platform – That's what I wanted to ask in this post.

@Leif G.S.Notae: You won't believe – Initially I started a (personal) blog and posted all the articles simultaneously in Blogger and WordPress(.com). When I started following DBT, I got to know that I was duplicating content 🙂

I too ignored my that Blogger blog, but I started one more recently on Blogger. It does have some interesting features and is very easy to use. Apart from hosting the site free for us.

@Shyam: WordPress is the best, no doubt. I have a couple of my own blogs in WordPress. But certain features in Blogger make it quite interesting – Have you tried the native Amazon Affiliate Integration tool in Blogger? That saves at least 20 minutes for me every day!

Sandy Cooper

I've been blogging for 3 1/2 years. Started with free Blogger and still use it. All of the options you mentioned in this post are available to me in the free version. I paid for a domain name and to have my blog professionally designed. Other than that, I haven't spent a dime on my blog.

I've heard from many that WordPress is the way to go for long-term blogging. However, I find Blogger to be getting better and better all the time. I see no reason to go through the trouble to switch over.

Blessings,
Sandy

ES

@Dank: As mentioned in the above comment, the list is actually a comparison of the free services offered by wordpress.com & blogger.com & Not Self hosted WordPress. Well, there are advantages of Blogger over self hosted WP as well – that's what is there on the link given in the end.

I have been using WordPress.com & Self hosted WP for the last three years. But for a recently started blog, I chose Blogger. One of the reasons is redundancy – I didn't want to put all the eggs into one hosting account! But there are other reasons as well.

ES

@All: This was a comparison of WordPress.com (Vs) Blogger. The link given at the end compares Self-hosted WordPress with Blogger.

Shyam @ScorpionGod Lair

You mentioned all the things in blogspot. But wordpress is the best. but i'm still in blogspot platform

Leif G.S. Notae

Very interesting, ES. While I won't be going back to my Blogger account, you do bring up some points about it that I hadn't thought about. If I can't manage to keep my domain going or want to chance, I'll keep this in mind. Thank you for sharing with us.

herman dailybits

Used both services and I'm also more attracted/fan for the wordpress-alternative.

Should be indeed good for newbies to have a comparison of both services.

Dank

All these features listed can be used within WordPress though? I fail to see what Blogger's USP is in comparison – unless you go with the ease-of-use angle, but even then, WordPress is hardly rocket science!

Daily Tips

You are maybe right with your point of view. but you can't perform deep actions which we perform on personal wordpress blog.

Blogger are with limited editions of tools. but in wordpress you are unlimited.

there are many fact that webmasters start their sites with wordpress installation and they not chose blogger due to its low quality themes and unprofessional designs. all blogger sites look same. no change appearing if you change theme or not. but wordpress have its own design with multiple functionality. every design is unique.
Comments are closed.