7 Dynamic Goals that Skyrocket Your Subscriber Count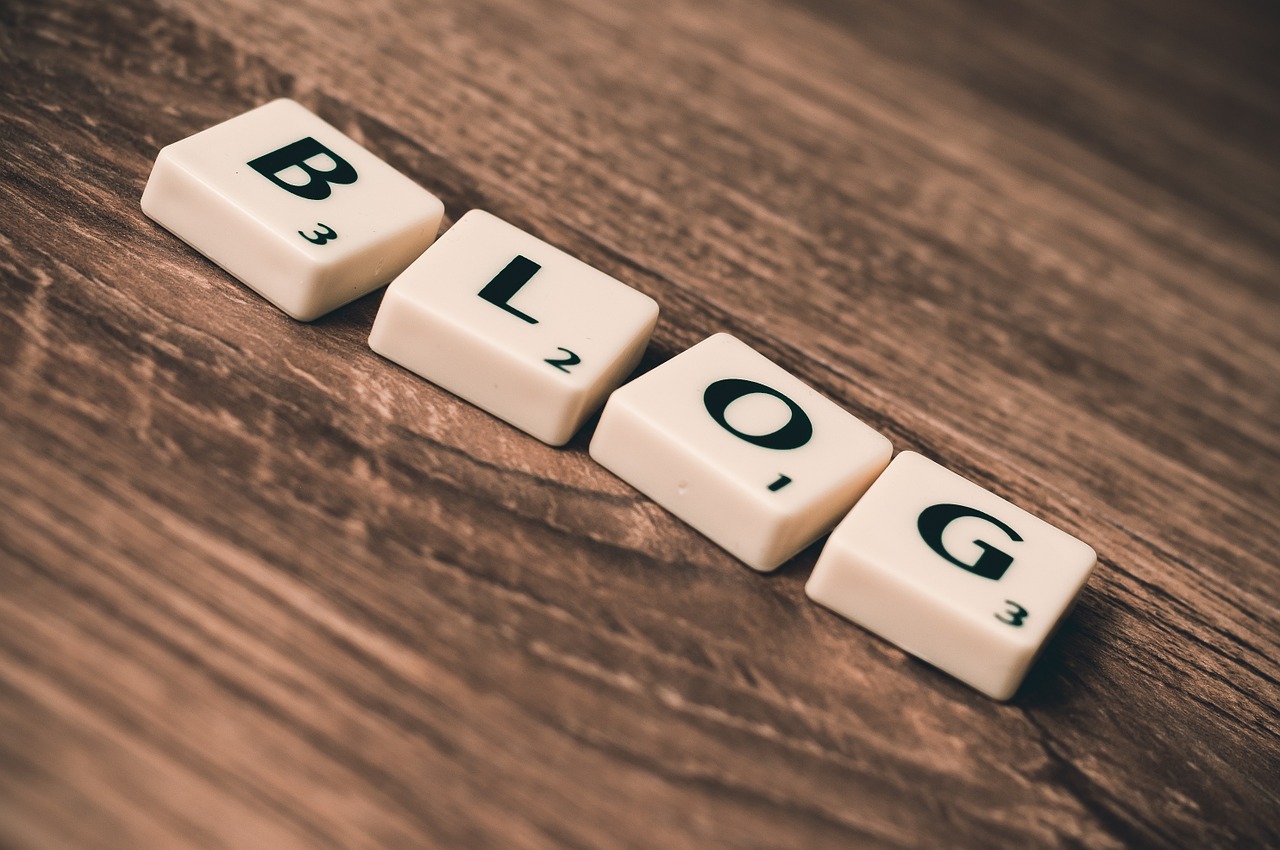 This is a guest post by Mary Jaksch. If you want to guest post on this blog, check out the guidelines here.
Do you set goals? Some people swear by it, others hate it. But the important question is: does goal-setting work for bloggers?
It depends on whether you set static goals or dynamic goals
Here's an example:
My first blog, Goodlife ZEN, grew very, very slowly. I got so frustrated after languishing with only two subscribers (my son and my best friend) that I subscribed my cat – just to get a third subscriber! When I got to 10 subscribers, I set my sights at 100 subscribers, then I eyed up 1000, and now Goodlife ZEN has over 15,000. But I don't use such goals anymore.
Why? Because they are static goals – and static goals sap motivation.
Static goals are focused on outcomes that are outside of your control
Many people tend to think in terms of static goals. I've recently had a lot of readers contact me on my new blog, A-List Blog Marketing. A popular goal is: "I want to earn a thousand dollars a month by the end of the year." That's a static goal. It doesn't work.
Let's take a close look at why static goals don't work.
Imagine sitting at home, looking at a map. You point to a mountain peak and say, "In four hours from now I want to be up there." Then you sit down and drink a cup of coffee. You look out of the window, but the view is still the same. Four hours go by. You employ all the techniques you've learned about setting goals: you visualize the view from the peak, tack pictures of mountain views to your wall, and listen to motivational podcasts.
But it is all in vain. When you look out of the window after four hours, you still look on to the same busy street and haven't any got closer to your goal.
I'm sure you can see what was missing: it was the action of putting one foot in front of the other. Dynamic goals, on the other hand, are action-focused.
Dynamic goals are internally derived, action-focused, and firmly within your control
Let's take the same scenario. You see a peak on a mountain range that you want to climb. Your dynamic goals would include scoping the tour, packing safety gear, and finally putting one foot in front of the other.
OK, so let's take a look at how setting dynamic goals can help you on your blogging journey.
How dynamic goals make your blog grow
Let's say that you want to create dynamic goals in order to grow your blog. The first thing you need to take into account is lag time.
Remember, results lag behind actions.
In order to be successful, you have to put effort into a project – but you won't see the result of your work until much later.
It's like seeing a plant that has shot up overnight in spring. During the winter, the seed sprouted, grew strong roots, pushed its way toward the surface – and all of this activity was invisible from above. It looked like nothing was happening.
It's the same principle when you create a blog.
When I first started blogging, some people sneered and asked why I was putting so much energy into something that was going nowhere. Fast forward three years and those same people now want to know the secret of how I created a six-figure business online.
If you want to make your blog grow big, you need to set and follow seven crucial dynamic goals:
Seven dynamic weekly goals that will skyrocket your subscriber count
Goal #1: Publish at least two good, useful posts on your blog.
Your content needs to be not only good, but remarkable. Most importantly, content needs to be focused on what your readers want and need.
Goal #2: Answer all comments on your blog.
In order to grow a big blog, you need to create a tribe. Answering all comments on your blog will create a sense of community.
Goal #3: Write three thoughtful comments on related blogs.
It's important to establish yourself as a go-to person for the topic you're blogging about. Helpful comments lift your profile and create connection with other bloggers.
Goal #4: Find one new blog in your niche.
It's important to create a network of bloggers who are part of your niche. Take time to discover at least one new related blog each week.
Goal #5: Contact one blogger each week on Social Media or by email to compliment them on a particular post, or ask a question related to a post or product.
It's important to make contact with fellow bloggers. Just make sure that your appreciation is heartfelt. The connections you make will help your blog grow.
Goal #6: Write one guest post per week and pitch it to a blogger you've previously contacted.
If you write one guest post per week, it will draw new readers to your blog. Make sure you don't pitch the blogger out of the blue, though. It's important to create a connection first.
Goal #7: Use Twitter, FB, or Google+ at least four time a week to promote your posts or make contact with readers or bloggers.
Social Media is a good way to broadcast your blog's message and strengthen your blog's brand.
As you can see, these goals are action-based (dynamic) and not outcome-focuses (static). You can determine the outcome by changing the variables. Double each goal – and your subscriber count will skyrocket. Lengthen the time-frame – and your blog will grow at a more sedate pace.
Dynamic goals are entirely within your control.
Just remember that lag-time is always part of the picture too. If you start setting and fulfilling dynamic goals, you won't notice much difference at first. But you'll be building momentum. Once you get momentum going, you'll be inspired to set more dynamic goals – and your blog with thrive.
If you want to make money blogging, subscribe to Mary Jaksch's new blog A-List Blog Marketing and discover the 'Good Karma' path to online income. Also get her free video course, The Heart of Successful Online Marketing.
Browse all articles on the General category
17 Responses to "7 Dynamic Goals that Skyrocket Your Subscriber Count"
Eddie Gear

Excellent Tips, I do follow many of the tips here. However there is so much that I am learning from this post.

Jane | Merry Relationships

Hi Mary, with blogging, building genuine, long term relationships is a highly integrated part of the game. We cannot rip that part of and wish to earn a fortune with blogging. Every successful A-Lister has become so not only with their killer content, but with networking, which is quite equally important.

Thanks for nice tips.

Mark Aylward

Mary
Very well put and simple which is key with all the clutter and noise in the blogging world, the good stuff is usually pretty basic. I have a tough time setting goals and this perspective was very helpful
Thanks
Mark

Phoenix

This is an excellent post. The best part about the goals are very pratical and easy to follow by any new blogger.

I liked it so much I wrote a link post about this post on my blog!

sokun

Great post, i agree goals are important. Without them why do we do the things we do?

phanindra

Its really a great article Mary.
I liked your creative imagination in illustrating the path of success which could be very well achieved by anyone if they follow dynamic trends 🙂 Well written

Sumit Gupta

It always helps to have goals, and it is true in blogging as it is in other areas of life. Keeping goals gives you a measure of something to track, measure and improve over time.
I have different goals (weekly) like – writing new articles, posting comments on other blogs, using social media to connect with like minded people in conversations around my blog topics, etc

Sean

It really helps when you write down your goals and have a system to follow consistently. I learned several new ones here, thanks!

Marya | Writing Happiness

Hi Mary,

Fantastic points from you, as always. Its great to get these tips from someone who has already been there, done that – so much more credible. Of all the tips, I really enjoy making connections with new bloggers through guest posting and twitter. It's great to have likeminded friends online. Thanks

Jarrod @ Optimistic Journey

It's interesting, just about a week ago I was thinking, my progress is growing but it's growing slow. And then I thought what actions I was taking other than simply putting posts out there. So now my goal is to one by one attack all the goals you've listed above. Another goal of mine I'm considering is publishing another free ebook for my readers. I think that will also help. People like the idea of free information and feeling like they're not trying to be "sold to" all the time. Anyhow, great post and I'm bookmarking this and using it as a reference.

Thanks!

Jarrod

doug_eike

As a blogger, setting goals is indeed important. My opinion differs from yours with respect to the number of good posts an active blogger can produce per week. It takes me approximately eight hours of hard work to write a single post, so turning out two high-quality articles a week would be more than a little challenging. Thanks for your insights!

JENNIFER BROWN BANKS

Mary,

I love your work–both today at DBT and at your Blog.
However, I would have to respectfully disagree with point # 6.
I have had a good deal of success as a guest blogger at various sites without making a "previous connection".

Most hosts are receptive to posting quality work that's uniquely presented, whether they know the individual or not.
It creates a win-win situation for all parties.

As long as the site has a "Guest Posting" policy that the guest blogger adheres to, I say it's "all good"!

Thanks for sharing these tips.

Ruth – Freelance Writing Blog

I'm doing all of these things, slowly but surely. And I have 18 subscribers. Sheesh. That stinks! But I suppose I've only been at it for about 6 weeks….patience, right?

Jamie Northrup

I agree with Leif, you still need a goal to work towards, and then break it up into smaller goals (or steps or, in my case, tasks).

I like to use the task manager in Microsoft Outlook to set up my dynamic goals as you call them, I'm doing the 7 things you mentioned above amongst other things, but I was wondering did the quantities change from when you started to now for each dynamic goal?

(For exampled, did you do more/less/same posts per week when you first started compared to now?)

Leif G.S. Notae

Huh, this is an interesting article and something to think about. However, you do have to have some sort of goal you want to see while making dynamic decisions like these. It is easier to lose your way without the carrot in front of you, as it were.

I agree with your dynamic steps though, I'll have to use it as a checklist for myself. I appreciate it and will share accordingly, thank you for sharing this with us!

Tom Ewer

Hey Mary,

That is a great way of looking at things. I already carry out the 7 goals you mention, but the perspective from which you approach it is refreshing. Now I know that I am already a success 😉

Thanks!

Tom

Yatra

Goal no 1 sounds great
Comments are closed.