5 Blog Commenting Best Practice Tips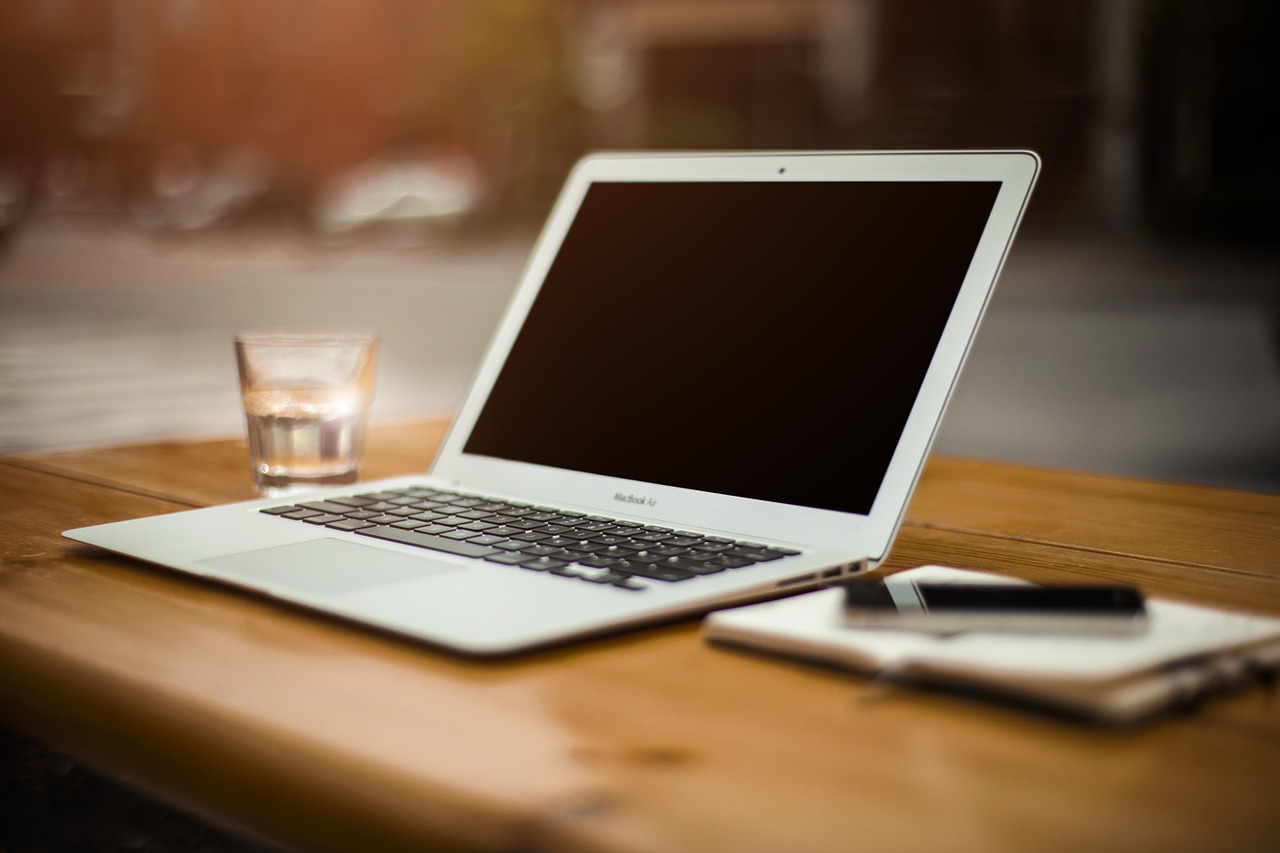 This is a guest post by Nick Stamoulis. If you want to guest post on this blog, check out the guidelines here.
Links are the currency of SEO and Internet marketing. The more quality one-way links has pointing towards it, the better it looks in the eyes of the search engines. Every site has a certain amount of established trust with the search engines and when one site links to another, it passes along a bit of that trust in the form of "link juice." The more links a site has, the more link juice it has. This tells the search engines that this is a valuable and useful site (the idea being that better quality site will have more incoming links as they are more frequently referenced).
A link building campaign is the process of building up the number of inbound links your site has. There are many places to get a link, but a very popular and useful link source is through blog commenting. In order to get the most out of your blog commenting, here are 5 best practice tips.
1. Use a real name when possible
Sometimes larger companies don't want to use an actual person's name when blog commenting, incase that person leaves the company. But you should strive to comment using a real name whenever possible. This fosters trust with the blog owner and the blog's community. Hiding behind a business name can be frowned upon, as you are less accountable for your comments.
2. Three sentence minimum
Blog commenting is not only useful for link building, but it is also a great way to build your brand and establish your company as an industry expert. Setting a 3 sentence minimum for your comments will help you make sure you are actually leaving a thoughtful comment behind. Blog owners can spot a stock comment (Great post! Very informative. Thanks so much!)a mile away.
3. Actually read the post
This may seem like "well, duh" thing to say, but you'd be amazed at how many people just leave a comment without actually reading the post. Usually they just read the first paragraph and rehash what the author said. You want to know that what you are saying is on-point. Posting an unrelated comment discredits yours authority and undermines your brand building. If it's an exceptionally long post, then at least skim the whole thing, looking for key points.
4. Respond to other comments
Writing response comments is a great way to start a conversation with the blog's other readers. Getting involved with the blog's community can help you develop new connections and professional relationships. You never know who you might meet on a popular industry blog. Other industry professionals and potential clients tend to turn to the same thought leaders for the latest news and trends.
5. Comment early
Most blog posts go live in the morning, so they have all day to be read and indexed by the search engines. You want to be one of the first people to comment on a blog post, because it helps with your brand visibility. Other readers might scroll through the first few comments, but few will read all 102 of them. If you are at the bottom, you got the link but little else of value.
About the Author: Nick Stamoulis is the President and Founder of Brick Marketing, a full-service web marketing and Boston SEO company. He also publishers the Brick Marketing SEO Newsletter, so check his website to subscribe.
Browse all articles on the Promotion category
22 Responses to "5 Blog Commenting Best Practice Tips"
Lionel Bachmann

@helen: While it is true that the link with your name will help you rank for your name in the SERPs, it also passes PageRank to the linked page. That passed PageRank is added to the existing PageRank of the page, and will help that page rank higher for ALL the keywords that are used in the anchor text. So as long as you have other links pointing to your page using the desired keywords, you will also rank higher for those.

Helen Neely

While I agree with most of the blog commenting tips here, I still think there's no was of building your brand if you comment under your name. What that means is that your site will rank for your name rather than the targeted keyword. Other than that the rest of the points make great sense.

I will now start commenting early and to give me more exposure 🙂

googler

For my part, I agree only 3 of these tips. I am really not into tip number one. I mean some readers, like myself use not the real name not because I don't want to be accountable for my comments but a self-expression like an alter ego. Besides the name is linked to the readers website so that alone is enough to make sure one's comment is credible.

The second tip that I am not agreeing is tip 5. I don't think commenting early is a big deal. I know some friends who read comments that are in the latter part of the post.

I agree with Neil Johnson's comment with regarding to commenting should work both ways. The author of the post should also be active in responding to comments from readers. This will give a better atmosphere for a lively discussions.

I agree that

Rolando Peralta

Fantastic recommendations! And judging by the result, it was a pretty good idea to share it right here.
I must confess I've been practicing 3.5 of them. why? Well, it's because I'm not used to respond more comments so frequently, and I'm a little late commenting, too. Most of the time, my commenting session is in the afternoon, but that is till today. I'll be commenting earlier.
Thanks for sharing.
@RolandoPeralta

Web Marketing Tips

@Daniel

Why you removed reply option my friend … ?

Web Marketing Tips

Nick

You forget to add one more important factor and that is consistency in commenting

Pick your favourite top 5 blogs on your niche and start commenting on them consistently with some useful words and you will see the magic within 2 – 3 months.

Amrish SIngh

We should always try to put good comment according to the post . Commenting is also a process of off page SEO and if we put good comment then it may catch reader eyes and they will follow to your blog also

bella

I just finish the hole post and also all comments. These tips are really true and very helpful for me. But i agree with sibin, because lots of blog contains hues amount of words and very difficult to find out key point of the blog. In this type of case, very few times i got help from others comment but it is very rare.

Neil Johnson

I think it works both ways.
The blogger has to have the same comitment to reading the replies as to the original blog post, and to that end should ensure the replies are as valid as the content.
The atmosphere is changing rapidly out in the consumer search arena, and if the bloggers don't run with the virtues extolled, then they will find themselves disappearing as quickly as they rose.
Linger on what Confucius said for a moment.
"Virtue is not left to stand alone. He who practices it will have neighbors."

sibin

Yes i agreed "Actually read the post" .This is true for me.I didn't read full post.I just read the headings and bold letters only.But it is difficult to read fully.We can read small posts.But some posts has more than 3000 words.How we read this huge posts.Many of them comment others sites to get more traffic to there blog.So they visit more than one site per day.Full reading is not possible because we needs to visit other sites also.

Anyway this is a good posts,i liked

Jeff

Question: what's the acceptable practice for leaving a link in your comment? If you have a relevant link that might add to the conversation — and give you some link love at the same time. Or do you just rely solely on the value of your name linking to your site?

jibran

thanks for such useful info
but i am late here 🙁 i am at number 5 to comment on this post

Alice Elliott

A great post full of good common sense. Commenting is a great way of gaining attention to yourself, spreading your expertise as a thought leader, and building your brand. And I particularly like the point about starting a conversation, something the SEO spiders particularly like (as comments are viewed as new material) as well as those who take time to read them all!

Matt Gio

I've made a lot of good connections through commenting on other blogs. I have gotten some people to even guest post on my blog because we've started a conversation on the comments section on another blog and it blossomed into a relationship.

I also don't leave comments on just blogs in my niche. I read a lot of different blog and like to comment. You never know what might come of it.

Rebecca

Good tips! Sometimes, I write more than three sentences. I had to create a schedule to ensure I stay on top of commenting on blogs; I was slacking off for a while because of writing projects. Commenting is a great way to connect with like-minded people and network.

Neil Johnson

I think it is a very valid point about the comments with a valid point to make.
If all you are trying to do is build a truck full of backlinks with nothing to offer, what will make the reader come to your site whether no1 comment or no102.
The idea of commenting has become a single battlefield for pro marketers to build their backlinks without using any brain power against people who are genuinely interested in getting their point across in a constructive way so the reader wants to visit their site to see what makes them tick.
I have only been involved in the blogging sphere for a very short time, and I must say, I find the comments part of increasing frustration when just spammy trash is entered.

Raj

it is always a better way to post comment on the posts as early as possible.. which not only evokes the reader interest but also helps u in generating some traffic..

fahad

Dear Nick, The first thing you have mentioned in your article is that comment using real name.

I have heard that the websites get ranked on the keywords through which they are getting links, so if want my web site to be appear on good rank on keyword "web design company" then isn't it better to use the key word instead of real name.

Irfan

Leaving comment in an intention of creating backlink will never create exposure. If one wants to be on the eyes of author and other blog commentators then he/she should write a comment in a discussion way or questioning way.

Megan Collins Quinlan

Couldn't agree more. In fact, I think I am just about to get 5 out of 5!

I am early, I am commenting on a post I have read, I am writing more than three sentences, I am using my real name and I am commenting on other comments (great comment above, by the way!).

Do I get a prize??

June Harris

Comments are very important; in fact, I generally first read the title of the post/article, if that is interesting/impressive, then I read the comments. The comments generally give the summary of the post; interesting posts have interesting comments. Only then I read the whole post.

Ahmad Badyari

Blog commenting is the best way to get link back to you blog . Putting serious comments is the way to make trust and start conversation withe the other bloggers and readers
Comments are closed.