The Webmasters Challenge: Starts November 10!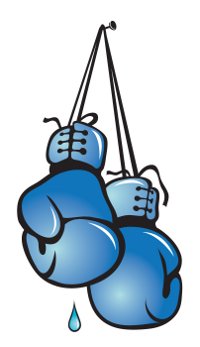 Once you build your first website (be it a blog or not), you become addicted to it. The process of researching a niche, finding a good domain, setting up a CMS, producing content and promoting it is a blast. Sure, it takes a lot of work, but it's a lot of fun too.
Thinking about that I figured it would be cool to have a competition where people would duel to see who is the most skilled webmaster, and I decided to call it "The Webmasters Challenge." If everything goes well it will start next Wednesday, November 10, so read on.
The Competition
The idea is simple: Participants will start a website from scratch, using an available domain name or one they already own but have never used, and they will compete over the next four months to see who can generate more profits with their websites.
Any type of website will be allowed, including mini/niche websites, blogs, forums, membership sites, online stores and so on.
The main rule is that no money can be spent other than on the domain and the shared hosting plan. So no paid advertising, no traffic or link purchases, and no money spent on products (e.g., ebook cover creation, software and so on).
Secondary rules are: no blackhat techniques can be used, competitors cannot use existing assets (e.g., established websites or email lists) to promote the new website, and the website itself can not be sold at the end of the competition to generate more profits.
The Prize: $1,000 Cash or More
I'll be hosting the competition in partnership a hosting company, and the prize will be in proportion to the number of participants. For every 10 participants we'll put $1,000 in cash as prize. So if 30 people participate the final cash prize will be $3,000. The winner will get 80% of that, and the runner-up 20%.
I'll also be giving access to the Online Profits training program to all participants.
How To Participate
If you want to participate simply send an email to daniel@dailyblogtips.com, and I'll reply with all the details. Notice that you may start researching your niche and domain name already, but you can't register the domain or start building the website yet. I'll make sure all the participants get started exactly in the same day, which is next Wednesday, November 10 (unless we need to postpone it by one week).
For Those Not Participating
Even if you are not participating I think you'll enjoy the competition. You'll be able to follow all the competing websites, checking what niches they will target, what business model they will use and so on.
I'll publish biweekly updates too, highlighting the strategies used, and at the end of every month we'll have a report with the numbers behind each website (e.g., traffic, profits and anything else relevant).
It should be fun, so stay tuned (and any help spreading the word is appreciated).
Browse all articles on the Blog Projects category
82 Responses to "The Webmasters Challenge: Starts November 10!"
OneBlogTips

i would like to join this contest 🙂

will email you soon

Typegeek

What if we have pre-paid stuff like the developers Thesis theme? I don't put any money out for it this month but it would give a bit of a lift. People could use the free theme I suppose.

Alan @ Work From Home

Hey Daniel,

Sent you an email and looking forward to being part of the competition.

Thanks!

Alison Kerr

I'm guessing that using Twitter and other social networks to promote our sites is allowed. Can we trade for services – do SEO for someone in exchange for a design for instance? What about having friends and family members do stuff for us for free

I do wonder how you will police the use of premium themes. Do participants have to demonstrate that they already have a site up and running using the theme, or provide a purchase receipt showing their purchase date? Just curious – I don't own any premium themes, though I do own Affiliate Ninja which I have never used and might want to for this.

I'm in – already emailed you Daniel.

I don't have time either, but I reckon that everyone who takes part is a winner. The spirit of competing will pull us all along. I may end up last in the contest, but I'll be ahead of where I'd be if I said "no".

So, come on folks, just say "yes" to joining in. Why wouldn't you want to give it a go? Taking part is exciting. It's not all about earning the highest amount; with me in the contest you're unlikely to be last!

Who wants to show they can beat me?

Alexis Wilke

I would think that you can use a NEW Twitter account. Not one with 100,000 people already following you. 😎

And if you are not getting in for the money, then you should not be bothered by how the contestants will be controlled in regard to themes, marketing tools, etc.

To our success!

Alison Kerr

I'll let Daniel be the judge on social media. Someone with more contacts has an advantage whether that be on social media, or by some offline means. It's the reality when it comes to marketing.

Of course I'm in for the money, though I'm talking about my mini website money rather than the prize money. The way to any money is to fulfill a need. Hopefully I've picked a good domain for that.

I agree – here's to success for everyone who takes part, whether they be a competitor, or an observer.

Hans Henrik Appel

I just can't turn down a challenge like this! I'm in!

The idea is fantastic – and I'm really looking forward to this. I am convinced this will be a great learning experience for all of us!

Shrikrishna Meena

Hey, it seems to be and interesting competition with fun, experience and money.
I'm in, I already sent the email… waiting for reply.

Shrikrishna Meena

Well, I am lacking Credit card to pay the hosting fees as per the rules… I was hoping it would be completely free… Whatever be the case, Best of luck to all those who are participating.

Snerdey

Awww man, you don't have like a Walmart or corner store to get a pre paid credit card?

Jack Cola

I here you as well. I was interested in this competition because I already have web hosting and free credit for a domain name, but now I won't be able to do it because I HAVE TO spend money now.

Joshu Thomas

What a timing !! i am starting a new Health Blog this week and 4 months is a decent time to build up a quality blog and traffic. Thanks for such wornderful initiative. its not about the money or gifts that anyone participating should be worried about its the exposure one gets from such platform !!

cheers Dan !!
warm regards, Josh

Jason Bacchetta

This is actually perfect timing for me since I've been meaning to get started on two projects myself. Just to clarify, we can use themes that we've already purchased correct? I have tons of premium themes on my computer from past projects.

Michael Davies

Great idea! I'm fired up and ready to go. I'll be researching for a kick ass domain before I get started.

Just sent you an email about this.

-Michael

Terry Dunn

I love this competition idea. I'll be watching this space as I'm facinated to see who wins and how they do it.

Terry

Snerdey

Great idea.. just emailed you. Heck, might have to check your spam box as we get spoofed all the time 🙂

Devesh

Awesome contest Daniel. I love the idea. Great dude!
Btw. I've mailed you regarding this.

Thanks 🙂 !!

Alexis Wilke

Can we use any free backend? Like Drupal, Joomla, WordPress?

And I guess if you're good enough at creating a theme yourself, then you'll beat everyone else on that part. 😎 Although I'm not so sure the look is what makes you the most money in return.

Daniel Scocco

Yes you can use any free back-end you prefer, and any free/open source software as well (e.g., an open source email list manager and so on).

Allan Eriksen

Hello Daniel

Lovely competition, really gonna enjoy following the progress people are doing, hope ya keep us updated in the newsletter 🙂 and well read the strategy the different people are using…

i myself, have just started my own blog, and really can't effort time entering the competition…

Eunus Hosen

Hope I'll join in this competition, but I've two questions:

1. Will I be allowed to use Market Samurai?

2. How long the contest will be?

Regards,
Eunus Hosen

Nurul Azis

1. The thing is no buddy knows whether you use Market Samurai or just google keyword tool.
2. Four months.

Eunus Hosen

Thanks Nurul for your reply.
You're right that nobody will know whether I've used market samurai or google keyword tool, but there is a subject of honesty 🙂

Daniel Scocco

1. If you already have the product, yes.

2. 4 months.

Matej

Does that mean we can use Thesis theme framework if we already have it purchased?

Tristan

How do I follow the competition? Will you send us the updates via the email lost I am already subscribed to? I really like the sound of this.

Tristan

Daniel Scocco

I'll be posting updates here on the blog.

sitakanta

Just sent an email to Daniel…..It will be really fun to participate in this competition and try to make some money….hope I end up winning as that will make the entire thing really sweet…..

I guess using existing adsense account will be ok.

Azad Shaikh

I am in. I had been building websites and I would like to be in competition, I enjoy it.

Thanks for organizing this for us.

Azad Shaikh ( remember the name as i can be the winner lol )

Destination Infinity

Nice theme for a competition Daniel, though I won't be able to participate in the same due to lack of time, will certainly be among the audience applauding others 🙂

Destination Infinity
Comments are closed.