Sometimes It Is Better NOT To Be Competitive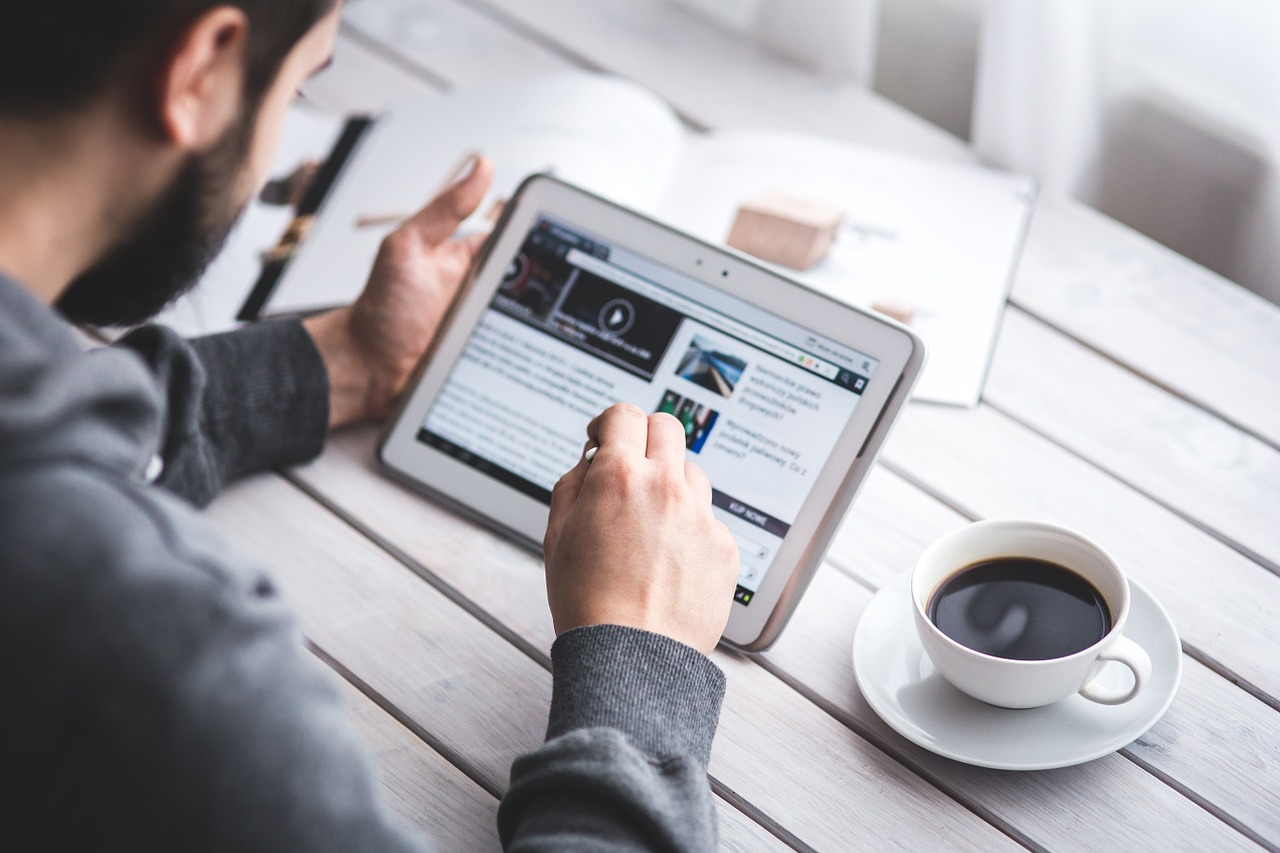 This is a guest post by Ganesh K.. If you want to guest post on this blog, check out the guidelines here.
Blogging in itself is a wide wide Universe. There are galaxies of blogs out there. Small, bright, well known, yet to be found, big, really BIG blogs and so on.
When thinking of starting a blog, we foresee a lot of competition because of that myriad of blogs.
Take any obscure niche targeting a very narrow audience, and you are sure to find umpteen blogs already catering the exact ground breaking service you thought was THE brilliant idea.
So, what is the take? Better… not to blog? Or be a philanthropist without any serious aspirations?
You could do that, but that is not what I thought would inspire you. So, here is an approach to be a great blogger without fuss, without pain (Don't read "without work" though…).
THERE IS NO COMPETITION OUT THERE… YOU ARE THE MONOPOLY – is the mindset every blogger needs to have to enjoy blogging, which in turn makes his/her blog the best.
There are many benefits in having this attitude while blogging and here are the few benefits:
1. No Fear
You know what fear is capable of. Fear of not being successful, fear of losing the reader base, and fear of making your readers unhappy… drives any blogger crazy. You forget to enjoy blogging.
Then blogging becomes an ordeal with constant paranoia of missing your reader base. When you don't enjoy something, the quality of your work goes down. It is as simple as that.
2. No Pretending
Also, you should never fear to be honest. You need not to pretend. You could say whatever you feel like to your readers, because at the end, your blog is, what you ARE, and not what you are SUPPOSED to be.
You wouldn't be forced to act as the market conventionally does. You would take your own call. You would say what you really feel like saying.
3. No Numbers
Numbers drive us (at least me) crazy.
Total number of unique visitors, number of clicks, CPM, number of Feed Subscribers, number of direct visits… throw all these numbers in the dustbin.
I know, they help you to know where you really are, but to say the truth, they don't matter until you want to review your blog. Reviewing your blog every day is not that intelligent. You could do it once in a few months or so.
When you think there is no competition out there, you won't bother about these numbers. I doubt Google, if run by a single person, would be monitoring the number of searches every day.
Think as if your blog was Google and forget about the numbers.
And to state a truth, which you might already know, there is no competition as such. Many blogs could be in the blogosphere together. So, no worries. Create a blog in your own style and run it in your own rules and enjoy blogging.
Share your thoughts on having this mindset when blogging. What is your take? Drop your thoughts and experiences.
Ganesh is the author of iPENthisBLOG, where he shares blogging and productivity tips. He also carries out designing projects. Subscribe to iPENthisBLOG and to know what he is presently chirping about, follow him @ksganesh
Browse all articles on the Strategy category
15 Responses to "Sometimes It Is Better NOT To Be Competitive"
Jan Middleton

This remarkable post reminds of the need to find an area where there are others around you. It means…people are already actually interested in that area. Yes!

Website Marketing Consultant

Excellent article Ganesh.
You hit the nail on the head – the most important part of blogging is in the psychology of the Blogger.
As the old adage goes – 80% of success is in the psychology and 20% is in the mechanics.
Thanks for your insights.

Ganesh

Thanks all for your insightful comments.

@yodz – Yeah, numbers got to my nerves too. I make it a point, to check it once in a while according to a schedule in my calendar. Until then, i don't.

@Judith – It happens. Could be that, it was not taken in the right way.
also @V.C.,
Not being competitive, doesn't mean, you need to slack and lose the game. You could be the leader in your field and yet be not competitive. 🙂

Others would for sure be competitive and aggressive against you. But not being competitive doesn't mean you are playing a losing game. Indeed you are creating a new untrodden path in your own style, unaffected by the mayhem around.

V.C

To me, the number is very very important 🙂
I check my blog's statics every day, every time and i can't live without it.
Competitive, yes… we need competitive to strive.

jennifer888 @ Negotiation Board

Nice reminder about not checking your numbers everyday. In the morning I ask my husband how many readers we had the day prior and if the numbers drop a bit, I am in a panic. He then has to remind me that the trend is what is important NOT day to day fluctuations!

George Passwater

Great post!

I really like the point about fear. Don't let it control you; fear is something you need to overcome. I believe if you are passionate about what you are blogging on, things will work out. Showing your passion on your subject will show through to your readers and they will want to read more of your work.

Alex Lim

I think the best strategy to stay long and even last with blogging is to enjoy the act itself. Don't get too conscious about your online environment. Do your own thing, be open with new things, learn new knowledge coming from different people that you meet and share your own thoughts. Don't waste your time creating your imaginary enemies. Instead of competing, why not go for partnership? It's pretty much beneficial for both parties, as they say "two heads are better than one".

Judith

Love this post and I agree 100%! You are your brand — no one is you!

While keeping up on what others are doing that works, is simply smart, don't get wrapped up in the whole competition thing — do what you enjoy, what you are passionate about and do it well and things will fall into place.

I particularly get a kick out of this article because I recently stated pretty much the same methodology on another Blog and was accused of taking a "female" POV and that women should learn to embrace being competitive….

I guess it is all how you look at things and what you want to spend your energy on, right? 😉

Blake @ Props Blog

Why blog if you have to blog in fear? There is always going to be someone with something bad to say. There will always be someone with more followers, visitors, etc… All the guys who have made it big blogging say the same thing.. blog because you love it, not because you're trying to make money; Great steps on how to enjoy blogging 🙂

Hal

If it were all about floating to the top I would probably quit, especially with my narrow niche. This is a great reminder to not take the numbers too seriously. Just enjoy the ride.

yodz

I think it's like enjoying and loving your work. Happy workers produce great outputs. It happened to me. I used to enjoy blogging but I started to worry about SEO stuff and followers – then instead of releasing pressure thru blogging, it gives me pressure.
Yes, I agree that sometimes we are more productive if we are not worried about being competitive.

GoBusiness101

Great point man! I like your post. Lets complete not compete!

Steve

Great post. I think it is far better to blog about something you enjoy, than worry about the market and blog about something that might be an untapped niche, but something you're not that passionate about.

I think a writer's style, personality and knowledge are key, and will come across if that is the focus, rather than trying to be the most popular blog in the world.

Daily Good Tips

I think a blogger is different with contestant. In INDONESIA, you can see many contests here, from blog or website review contest up to seo contest. Especially, in seo contest, many people make blogs just to win a contest if they have won the contest they closed their blogs. I hate call them as bloggers, they are contest contestants not bloggers. They make blogs just to win the contest, they don't care readability, subscribers, etc. I will call them bloggers and contestants if they use their prime blogs to follow the contest. You know, in Indonesia the prize of contests is from $50 up to $1200 for the first winner. I never win seo contest but I ever win product contest with little prize an 8 GB kingstone usb flashdisk that is priced $20. I think sometimes be a competitor is important but sometimes it is not important. Thanks for your thinking Ganesh.

GetBrowser

Yes, you are right. Sometimes, NOT to be competitive is just competitive.
Comments are closed.