So Long Bloglines, Hello Google Reader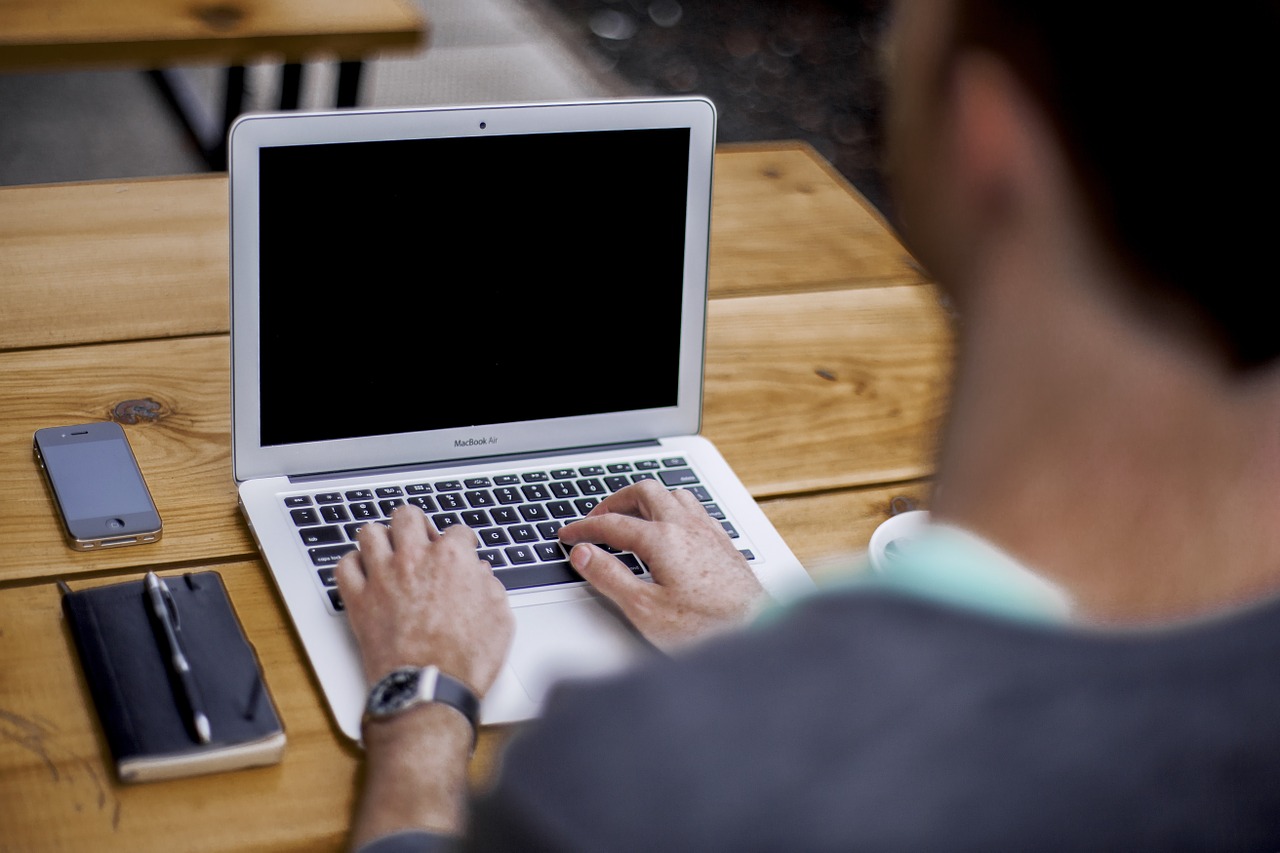 I confess I am a little stubborn when it comes to technology and software choices. If something is working fine, I will stick with it, and making me change to another platform will take a lot of effort.
Bloglines, the RSS reader, is a good example. I started using it around four years ago, and it worked just fine for what I needed. Then Google launched Google Reader. I created an account there initially, and even used it for a couple of weeks, but then I returned to Bloglines, because I was used to it.
But then a couple of weeks ago I started noticing an issue: apparently some of the RSS feeds I was subscribed to were not being pulled. Probably it was a small glitch on my account, but it was pretty annoying.
That convinced me to try Google Reader again. So far I am liking it. I still believe Bloglines was faster and simpler to use (two features I highly value on any piece of software), but Google Reader has more features and is more customizable.
What about you guys, what RSS reader do you use? Have you tried many of them before settling down?
Browse all articles on the Web Tools category
55 Responses to "So Long Bloglines, Hello Google Reader"
Brad

I use Google Reader on iGoogle.

Ryan

I've used Google Reader for about 2 months now. Love it.

Quick and easy. And beats the heck out of IE's Feed Reader 😉

Steve Campbell

I used to use FeedDemon and loved it, but when FeedDemon implemented support for Google Reader I found myself checking out my news feeds on there more often.

Before I knew it, FeedDemon was completely phased out and I've been using Google Reader ever since. It's so simple to use I love it!

Dominika

I use the SharpReader. It's very fast and easy to use. I like very simple applications for many tasks where I don't need extra features and they would only annoy me. 20 feeds I'm subscribed to don't overwhelm me, hence no need to organize them.

rob, BtG

i'd like to hear more, i haven't experienced Blogline problems and so far, have been pleased

tell us more !

Pat

I love Google Reader. Keyboard shortcuts are also a killer feature, which allows me to sift through a lot of news in little time 🙂 Helps me save a lot of time.

Plus for every feed, Google keeps all the posts ever posted for that feed (since the day the first person subscribed to this feed).

Barbara Brenner

I use FeedDemon, but I also use Google Reader, and, when offered the choice, I have my favorite blog feeds show up on my iGoogle page.

Thursday Bram

I've been using Google Reader for years. I know that there are plenty of people who don't like it quite as much, but I've found that I can actually organize a lot of information so that I can read through it really quickly with Google Reader. The secret, at least for me, seems to be using folders to sort feeds.

Colby

I started using Bloglines as my RSS reader about 3 years ago, but switched over to Google Reader not too long after.

I think I originally liked Bloglines a little better, but I decided to make the switch because I was trying to use all the Google products (docs, gmail, calendar, reader, etc) thinking that over time all the products would be tightly integrated.

mrtom

I use Google Reader but probably I'll look for something else. I think I've just got bored with Google…

Karen

First thought was – 'wow, do people still use Bloglines?'. 🙂

I used it years ago but converted to Google Reader when it first came out and never went back. I guess you don' t know what you're missing if you never had it.

You an update automatically by clicking the 'Subscriptions' link in Reader. I love the ability to have my suscriptions in folders and also love that it's incorporated into all of my other google apps. I only have to log in once and can use my Google documents, gmail, calendar, and notebooks. Very convenient.

Karen

William Womack

I subscribe to rss feeds via e-mail with apple mail. Updates every 30 minutes, so I'm always on top of things.

Anyone have a reader that updates faster, and automatically? I'd definitely be interested.

JackNguyen.com

Google Reader is just convenient because I always have Gmail up! Been testing a lot of RSS readers out their, and right now Google Reader will do until I find something better.

Cathy Reisenwitz

Google Reader! Love it so much. I've never tried anything else, actually. Tried Google Reader and never going back.

Kevin Muldoon

I tried out Google Reader as well but to be honest, I didn't like it. So I did the same as you and went back to netvibes (which I still use).

Keith

I used Netvibes as my start page and reader, but switched to Google Reader as Netvibes as constantly down, and slower than slow. Have loved it so far, can't see any reason to go back now.

Michelle

I have 200+ feeds in Google Reader.

What I love:

1. The ability to create a blogroll bundle which I can easily update and add to my blog with just a little piece of code.

2. The "Next" button (found in Goodies) which creates a bookmarklet for any folder. After adding the bookmarklet to my toolbar I can read through every post from that folder within the context of the original page with one click.

Nate @ Practical Manliness

I have always used Google Reader, and it has been completely satisfactory.

I especially like the way that I can easily share interesting articles using the new Google Buzz.

Austin

No doubt that the share and collaboration features in Google Reader are helpful.

Also, the search feature can be a life saver when trying to pull up useful, but old, information.

I also use the J and K keys to quickly skim through new content.

Ankur

More than 3+ years and my first choice was Google Reader, quite satisfied with it.

Antone Roundy

My heavy favorite is NetNewsWire. On my main computer, that's all I use.

On Windows, my heavy favorite is Feedreader, but I don't use it anymore because I can't sync it with my main computer. So anytime I'm off my main computer, I now use Google Reader. But it's a distant second in every area except syncing.

A few of Google Reader's biggest problems:

1) No password protected feeds.

2) Doesn't update some feeds as frequently as I'd like (for example, when I made a script to proxy password protected feeds to that I could read them in Google Reader, I discovered that they updated MUCH less frequently).

3) No 3-pane view (feeds down the left side, headlines on top on the right and content below). This make skimming lots of items more cumbersome.

Man Overboard

One nice thing about Google Reader is anything you share will autmoatically post to your Buzz acount. That's a nice time saver which is nice to have in the bookmarking world.

Ray Fowler

I am a long-time Bloglines user who just switched over to Google Reader last month. My reason? Google Reader's tagging abilities. I am able to process and file my RSS reading much more efficiently using Google Reader's tags than using Bloglines. This is the post that convinced me to switch: Read This Blog on Your Own Time

Daniel Scocco

@Mihai, there are some blogs I read everyday (e.g., problogger), and I noticed that Bloglines was not getting updates from those blogs for days in a row.

Might be a glitch only on my account though.

Reavel

Since i started collecting RSS i have only used google reader. it haves all I need. Great features. It is link to all my other google things so I don't need to do another log in.

It is now even better with some extensions for google chrome.

google reader plus > [http://bit.ly/cDxPKw]
that adds even more great features like themes.

Feedly> [

Mihai @ Freshome.com

@Daniel – How did you noticed the problem ? I have 500+ feeds right now.

Norman

I used BlogBridge for quite a while because of the "SmartFeeds" feature (great for reading academic journals). It was a pretty great piece of software, but became a bit burdensome. I've tried a number of other kinds of readers, but the one I've appreciated the most is Google Reader by far.

Daniel Scocco

@Mihai, if I didn't noticed a problem with my fees I would probably have stayed on Bloglines, as I liked the simple interface.

Mihai @ Freshome.com

I'm still a Bloglines user just like you was. Everything is working and I'm used to it. Can you convince me that there is a better service ? Arguments please.

Benjamin Barnett

I'm a devoted Google Reader user. Has all the features I need, and quickly gets me to all my other Google services, as well. Here in Guatemala, you use what works.
Comments are closed.