Should I Use MyName.com as My Domain?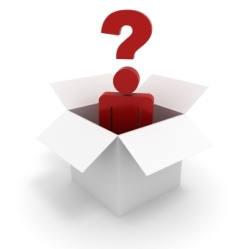 This post is part of the weekly Q&A section. Just use the contact form if you want to submit a question.
Vlad asks:
Should one start a blog using his own name or should he seek a general, more describing domain name? In other words, do you think that DanielScocco.com could have had the same success as DailyBlogTips.com when writing about blogging? To extend this question to other fields, do you think a writer, a historian etc, should brand his name or set up a blog using a specific domain name?
Quite a controversial topic, as there are people sitting on both sides of the fence here.
In my opinion the answer is connected to the goals that you have for your blog. Let me break down the different scenarios:
Scenario 1: You want to start a personal blog to talk about whatever comes to your mind, update friends and family about your endeavors and so on.
Ideal domain name: Either YourName.com or any other cool domain that you find and like. Since we are talking about a personal blog, there aren't any rules here. Go with whatever you like best.
Scenario 2: You want to start a blog to promote your personal brand or your services. This could include writers, consultants, painters, lawyers and so on.
Ideal domain name: YourName.com. Keep in mind that in this scenario I am not talking about professionals who want to promote their companies. For those a domain with the name of the company is obviously preferred. I am talking about people who make money thanks to their personal brands, like Seth Godin.
Scenario 3: You want to start a blog on a specific niche and make it a popular site. You might want to monetize it in the future as well, either with advertising, affiliate marketing or by selling your own products and services.
Ideal domain name: Something descriptive, brandable, easy to spell, easy to remember and with a .com extension.
So to answer your initial question, I don't think that DanielScocco.com would've been as successful as DailyBlogTips.com for this blog.
What you guys think though? Feel free to answer Vlad's question with your own take on the issue.
Browse all articles on the Q & A category
29 Responses to "Should I Use MyName.com as My Domain?"
KalibreOnline -Games, Life and Ent

The thought came to my mind as I planned my site. My niche is not very common and I ended up using another name for my "product".

Oliver

Some good advice here as always.

I think having a domain with your name is good for personal sites but for a business, you would need a descriptive domain name with a keyword or two in so that it will rank better in search engines.

Naomi

I have both options which is a url with my name and a keyword search engine term for that business that points to the same site. I think as one is establishing themselves, a short tail keyword search engine to start and then as your name gets out to expand to yourname.com. Just my food for thought! 🙂

RaiCiego.Com

I'm stuck with this issue as well. Sure it is very hard to earn money from a blog with your name as a domain. It's hard to tell people what they're expecting on your blog. But it can overcome by telling people right away what you are up to.

1.Put some tagline on your logo ( header )
2.Describe what you can offer on your Home Title
3.Organize your post for better scanning.

For Vlad:
I think you better focus first on what niche (goal) you want to write about. DanielScocco can be as successful as DBT depending on the content of your blog, hope i help.

*Sorry for my words, not my native language

Judith

How about both — or all of the above? 😉 In my case, I use my company name and have been branding that forever to only find that after 15 years, my name is more my brand. So I have both and a handful of other domains mapped to my site that I can use when marketing calls for a domain that makes a point to the conversation or topic at hand.

Rarst

I do not regret my domain choice. 🙂 I prefer being one of myself rather than one of million freewaresomething.com

I think that is Nth time question comes up on DBT. I am bored with it. Even if you make wrong choice – nowadays it is hardly trouble to transfer between domains (without loosing SEO and such if done properly).

anton

Think you are spot on. Finding a good descriptive, yet short and easy to spell .com domain name is not the easiest thing these days though.

.net is a little easier, not quite as effective, but still ok.

Thanks for the good advice!

Silver Bars

another thing to consider is that selling a site that generates income is much easier if its not your name!

V.C

Just do it when you're a star 🙂
Maybe 5 or 10 years ago, you can do it. But now, there are billion of domain on the internet, i don't think it's a good idea to SEO.

Melvin

Well that's a topic great to talk about. . If you ask guys like John Chow, Carl Ocab, they would always tell you that how they wish they started out blogging w/a more brandable domain name.. The thing nowadays is that it really isn't that hard to make your personal brand popular just as like as when you're representing a niche in your domain name.

ANother reason is that at start most people just want to blog about certain ramblings. Eventually their blog became popular and they are then forced to stick into it…

Clarky

In my opinion, if you want to build a personal website, your name is OK.
If you want to build your business online, yourname won't be the best choice, John Chow succeeded, but I think if he could probably choose a better domain name, just like problogger.net.

Hal

I've done both. The only reason I see to use your name for a domain name is to promote yourself. On the other hand, if your name happens to be Seth Godin, well…

Eric Ungs

Your scenarios and suggestions are spot on. I think if you are blogging about anything personal: ideas, experiences, life, YOUR personal brand, etc. yourname.com would be the best route. But, if your long term goal for the blog is to be the blog with all of the social media marketing'(your niche) answers, then I'd suggest a clever domain name.

Thanks for the post.

@EricUngs

"murano glass beads blog"

For me I used both of the domain name- .com and blogspot. From my experience if we have a blog from blogger it is really help us to have a high ranking in google search engine. And my .com blog will have exchange link with my blogspot blog.

Totally .com blog make visitor see that you are professional blogger.

mmSeason

The own-name brand scenario would include most writers, of course.

When you're just blogging as a private person, i'd advise not using YourName.com for reasons of security. (That's my opinion as a parent whose children are minors.)

Steve

I agree that using your own name for a business or niche site does not make sense. While a personal site is good and a branding site it is excellent.

Adam Baird

I think domain names are overrated. Frankly, this blog would have been successful if you named it dogpoop.com. This is because you have great content. Some of the best in this niche.

If you have great content, and you actively promote your blog, there is a pretty good chance you will be successful regardless of your domain name.

HOWEVER, a great domain name will greatly accelerate the process. It helps with seo and the general perception of your blog among other things.

Roseli A. Bakar

I too agree with ContestHeat that using MyName.com will create difficulties later if you decide to sell your blog.

However, it's ok if you don't plan on selling.

Katy

I originally ran my blog in a sub-folder under a myname.com domain but then I quickly realised that when people search for me for information (say researching me as a job candidate) would find my blog and I didn't necessarily want them to associate the opinions that I wrote about with me!

I think it depends on what you want to use the blog for – if it's a personal place to rant you may want to disassociate yourself from it. If I was trying to build authority on a subject, then I'd use my own name.

Just my tuppence worth!

Mr. I

Perfect advice Daniel!

I agree with ContestHeat. If a blogger plans to sell blog in future, it would be difficult to sell myname.com but easy for mybrand.com!

Personally, I am using a good domain having keywords for main blog and myname.com as a portfolio for my freelance portfolio/blog.

Shanee

I think you want both – your name, and something brandable. You can buy two domains for the same blog and select one as the primary. Right now I have my own name as the primary (www.shaneebenzur.com) because I'm still an "unknown" so people will try to google my name when they stumble across me–I want them to find my blog. But, I'm also trying out a new way of sharing my thoughts, via little post-it-comics I draw about the day's social media news, so I bought post-it-comics.com. Right now I'm still feeling out which is a better fit, but at this point wouldn't be able to say whether one is better than the other.

Aminul Islam Sajib

I think myname.com domain makes a niche blogging platform difficult for readers to realize what the blog is about. My aisajib.com is such an example. However, I believe that if I continue working hard for my blog, one day my myname.com blog would bring success to me.

I'm a believer of the say: Nothing is impossible. 😀

LetUpdate

Yah, i think that daylyblogtips.com more easy to remember than danielscocco.com. 😀

Blake @ Props Blog

ContestHeat has a great point. It doesn't make sense to try to tell a blog with your own personal name. I think that having a catchy and easy to spell blog name is definitely better than using your name in most advertising/niche examples. John Chow is the only example in the MMO niche that uses his name, and he already had an online presence with his other site.

The only danger in using a niche name is that if you decide the change the direction of your blog, you'll have to get a new domain. Fortunately, it is not very expensive to get new domains 🙂

Jesse Friedman

I'm still at a cross roads. Currently my domain is my name and I think about successful bloggers who use their names and it worked really well for them. John Chow or Jeffery Zeldman for example.

I'm in the process of overhauling my blog and it's the right time to consider a name change. I'm still not sure.

Great post though, it's really added some more questions that I need answering.

ContestHeat.com

Personally I wouldn't use myname.com for blogging, cause if in the future I would like to sell my blog it will be a little difficult..

fushar

Yeah, I think some descriptive name is better than OurName.com, because people usually forget names often, am I right? The name usually isn't associated with the web content. And descriptive-named web is easy to be monetized, maybe.

Dave Doolin

I think you pretty well nailed it, and I am going to reference you on a short series of personal branding posts in the near future.

Jeremiah Hoyet

Great list of scenrios! I actually started my current blog using the "myname.com" option, but quickly decided that a more descriptive and niche-based domain name would suite my needs better than attempting to grow a niche blog around my own name.
Comments are closed.