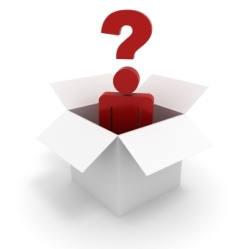 This post is part of the weekly Q&A section. Just use the contact form if you want to submit a question.
Vlad asks:
Should one start a blog using his own name or should he seek a general, more describing domain name? In other words, do you think that DanielScocco.com could have had the same success as DailyBlogTips.com when writing about blogging? To extend this question to other fields, do you think a writer, a historian etc, should brand his name or set up a blog using a specific domain name?
Quite a controversial topic, as there are people sitting on both sides of the fence here.
In my opinion the answer is connected to the goals that you have for your blog. Let me break down the different scenarios:
Scenario 1: You want to start a personal blog to talk about whatever comes to your mind, update friends and family about your endeavors and so on.
Ideal domain name: Either YourName.com or any other cool domain that you find and like. Since we are talking about a personal blog, there aren't any rules here. Go with whatever you like best.
Scenario 2: You want to start a blog to promote your personal brand or your services. This could include writers, consultants, painters, lawyers and so on.
Ideal domain name: YourName.com. Keep in mind that in this scenario I am not talking about professionals who want to promote their companies. For those a domain with the name of the company is obviously preferred. I am talking about people who make money thanks to their personal brands, like Seth Godin.
Scenario 3: You want to start a blog on a specific niche and make it a popular site. You might want to monetize it in the future as well, either with advertising, affiliate marketing or by selling your own products and services.
Ideal domain name: Something descriptive, brandable, easy to spell, easy to remember and with a .com extension.
So to answer your initial question, I don't think that DanielScocco.com would've been as successful as DailyBlogTips.com for this blog.
What you guys think though? Feel free to answer Vlad's question with your own take on the issue.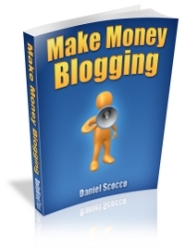 Domain Tasting
Domain name search
Tell Google your Preferred Domain