Are You Making These Five Common Blogging Mistakes?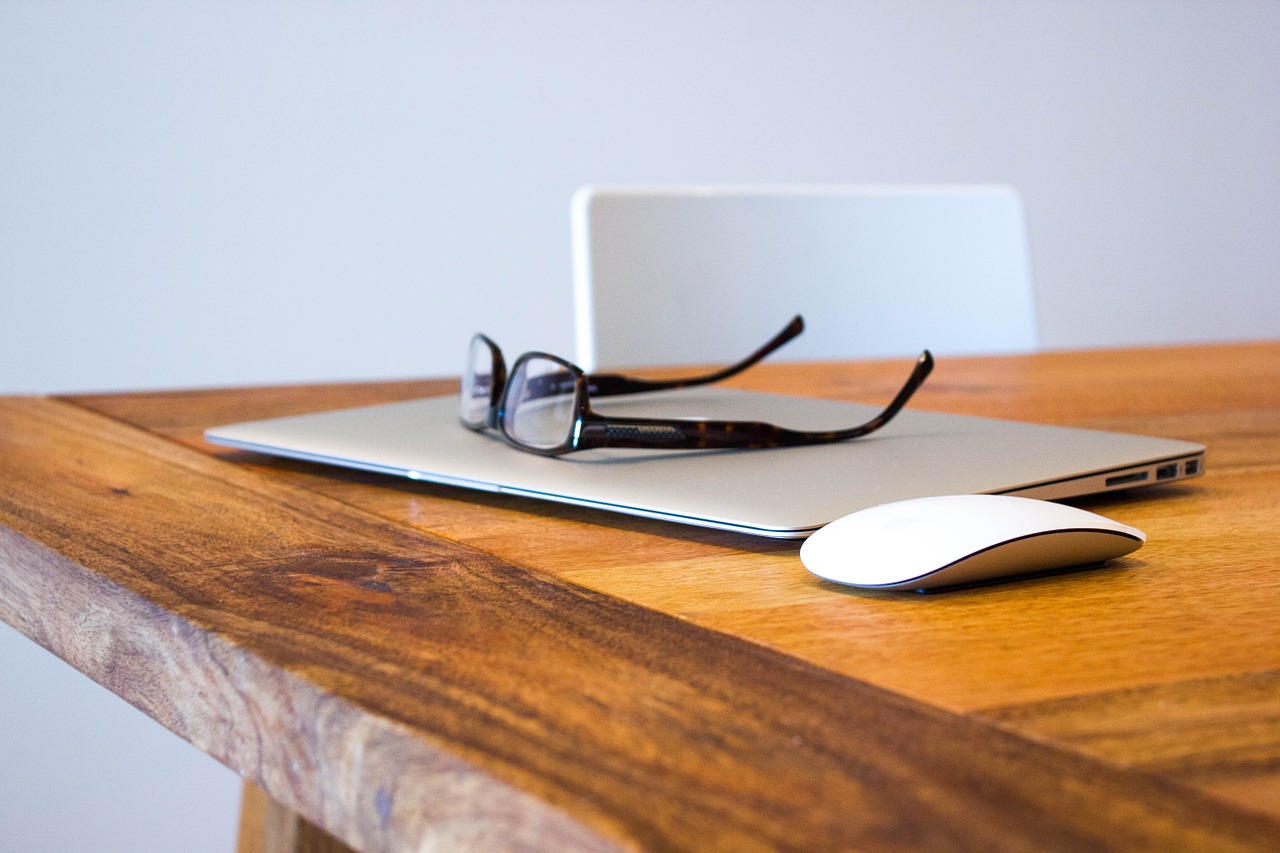 This is a guest post by Ali Luke. If you want to guest post on this blog, check out the guidelines here.
You're trying to get your blog off the ground. You write diligently, you keep publishing new posts, you check your stats obsessively — but you're just not seeing the success that you expected.
I'm pretty sure that you're doing a lot of things right. You're showing up, you're working hard, you're reading about blogging and trying your best to use what you learn.
It's hard, though, to remember everything. It's hard to always get it right. Today, I'm going to go through a few all-too-common mistakes that bloggers make when posting. None of these are hard to fix. But, for your readers, they can be deal-breakers.
Are you making any of these mistakes?
Mistake #1: Writing Posts With No Point
If you're blogging seriously —aiming to make money, to promote your business, and/or to gain a readership — then every post you write needs to have a point.
Too often, I see blog posts that aren't going anywhere. They're like journal entries: this is what happened to me today or this is what I'm thinking about. Now, there's nothing wrong with that — if you want your blog to be a personal journal. If you're hoping to reach a wider audience, though, your posts need to have a point.
That means that each post should:
Have a clear topic, reflected in a compelling title
Deliver something valuable to the reader — whether that's entertainment or information
Mistake #2: Posting Inconsistently
A lot of bloggers start out posting daily — and then end up letting weeks go by without a post.
You don't have to post every single day. Yes, many large blogs do (it's Daily Blog Tips for a reason…) but when you're getting started, you can post once a week or even once every two weeks.
What's important is that you post consistently. Figure out a comfortable writing routine that works for you: maybe two posts each week. Ideally, you want to give yourself a bit of slack, so that you can get ahead and "bank" posts for busier times.
Mistake #3: Forgetting to Proof-Read
When you're rushing to get a post out — or when you're getting really into your writing — it's easy to go so fast that you hit the wrong key, or accidentally type the wrong word.
Your readers won't expect your posts to be flawless — but they will be put off by constant typos and spelling mistakes. If your posts look sloppy and slap-dash, this reflects badly on your content: you might be an expert in your subject, but readers won't have much confidence in your words.
After you write a post, take a few minutes to read it through. Even better, swap draft posts with a fellow blogger: it's often easier to spot other people's typos than your own.
Mistake #4: Ignoring Formatting
Every so often, I'll come across a blog that looks like a dull mass of grey text. The blogger might have written a brilliant post — but I probably won't read it (and the same goes for other readers).
Make your post look attractive, so that readers don't get put off before they've even begun. Use subheadings, bold text, lists, and short paragraphs to improve readability: the more white space, the better.
And if all of that sounds like too much work, at least bump up your font size. This one tiny change can make a huge difference.
Mistake #5: Publishing Without Promoting
Your blog could be full of laugh-out-loud anecdotes and brilliantly-valuable information … but that's no good if readers never find it.
When you publish a post, don't just sit back and think that you've finished. You need to promote that post — which could mean Tweeting it, mentioning it on Facebook, emailing it to any friends who might be interested (don't overdo this), asking a few other bloggers to link to it, entering it into a blogging carnival, mentioning it in your guest post bio… and so on.
Are you making any of these five mistakes? Or have you got your blogging sorted? Share your blogging successes — and lessons learned — in the comments below…
If you know your writing skills could do with a brush-up, you'll want to check out Ali Luke's ebook The Blogger's Guide to Effective Writing, described by Colin Beveridge as "full of the tricks the pros use so that bloggers like me can put together posts and series that look halfway competent." Read all about it here.
Browse all articles on the Blogging Basics category
21 Responses to "Are You Making These Five Common Blogging Mistakes?"
The Nerdy Nurse

I do my best to stay avoid these mistakes, although my grammar sometimes fails miserably. I see what I meant to write rather what it in the page.
My mind thinks it does not wrong. That's not to say that conscious me shares the same opinion, but I guess I do have to claim ownership of that mass inside my cranium.

How do you recommend to promote content most effectively?

Steve@FreshEgg.com

Writing with a purpose is key – a good blog should shrae some of the hallmarks and committment that a good journalist has – it takes a lot of time and effort to come up with something worthwhile every day.

Jane | Find All Answers

Great points. Forgetting to proof read a post just shows how careless the blogger is. He/She can never expect success with their blog, because they are not committed to it enough, even to proof read what they are making their readers to read.

david @ spindle repair

What about posts that are to short, i see updates or posts like" sorry I have not blogged lately" why not just make a new post…. just a thought

Michael Alexis

When I interview top bloggers, they all seem to say the same thing: do guest posts. This fits best with the last point, re: promoting. i.e, if no one is coming to your blog, then it matters a lot less how well you write or how polished it is.

—
Michael

Ali Luke – Aliventures

Thanks everyone for the comments, really glad that this post helped!

@Itachi Nguyen — Yes, I mean a diary-like post, "I had toast for breakfast" kind of thing! Or a post that covers so many different topics that it isn't really *about* anything.

@Tikyd — I'm lucky that English is my first language. But there are plenty of very successful bloggers who aren't native English speakers: look at Daniel Scocco, for example 😉

@Adarsh — in a word, no! Though I think a schedule becomes more important as a blog grows. I know that blogs like Copyblogger and ProBlogger plan well ahead of time, because they have guest posts etc to co-ordinate.

Helen Neely

Proofreading is one of the major turn-offs for me. If someone does no bother to go back and read their post for errors, it tells me they are no bothered about their readers. They need to be of good quality and relevant to be taken seriously.

Nice post BTW.

Fayaz Ahmad

"Posting Inconsistently " . I saw this mistake on my blogs

Nhut Le

A post with helpful content and nice format always attracts people. I always add illustration images in my posts and I think it makes my posts better.

Stephanie – Home with the Kids

It took me a while to learn about formatting my posts better. I do like how they look with more subheadings and so forth, although they aren't always easy to add. Adding an image can help too.

Kevin Kimes

I think I'm good with points 1 through 4. I'm still trying to learn the ways of point 5, and have done very little promoting of specific posts, other than through comluv when I go around commenting.

I need to sit down and figure out how to properly go about the promotion of each specific post.

The writing part is almost like not-working for me. I mean that it's what I like to do.

I need to start pushing through the actual-work part now, promoting the content.

Daniel

I see number(5) the promoting of the article to "Get the word out" as being very important.

Of course, that is after the article has been Polished and edited sufficiently.

Adarsh

Do you think a planned schedule is very important?

I dont see a reason as to why it should be so. Maybe I am wrong, but why?

Marine

I think no.5 is the hardest one for me. Everyone seems to have their own set ways and it's not easy for a new blog to make contacts (especially if it is just a favour).

Awesometips

I didn't realize these mistakes untill I read your post Daniel. Thanks a lot for these useful information. I'll to slow down to get a post out and proof-read my posts.

Cleber Lusa

Mistake 5 is the only "error" I'm doing… I promoted some of my content with article marketing, social bookmarking, blog commenting, but none of them worked, bringing decent traffic.

Now I'm just writing 3-4 posts per week, I'll look for a more efficient way to get real traffic, later.

Money Blogger

Yep. I make 1 mistake, I never proof read my posts and I am used to it. I write when my heart says to write, the outcome is just 'awesome' for me and my readers too. My bounce rate is less than 40..! This won't work for post-rushers…

Tikyd

Your post made me think that there would be a lot of barrier for a non native English speaker to maintain a blog where the majority of the content is in a text format. I agree that not promoting a post can be a mistake and that it is better to be consistent.

Nick

#'s 3 and 4 are my biggest hurdles. I just recently started incorporating formatting to my blog posts. I have a food/recipe blog and I didn't realize I could make my content a lot more accessible with a streamlined format. Once I started formatting articles I realized them getting increased viewership, I'm currently testing out a variety of formats.

Proofreading is still a bit of an issue for me because I have a full-time job, and I do freelance work so it's hard to keep a consistent posting schedule, let alone time to proofread and format. I usually pick formatting and re-read the article a few days after it's published and see all kinds of mistakes. Something that's been helpful in the past few weeks with cutting down on those mistakes has been the WordPress app because I can remotely write the rough of my article then I have to re-read it when I post it to the site before publishing. This has allowed me to post 2 completely proofread articles this week, which I'm impressed by!

Thanks for the awesome info on a daily basis!

Itachi Nguyen

What exactly is "writing a post with no point"? I'm a little bit confused with that one. Is it like writing diary on your blog?
As for these other four mistakes, I think I read them somewhere but I can't remember it right now. Anyway, thanks for sharing with us this information 🙂

RealTimeTricks

While i was reading your last point, that is the fifth point of this article i thought shit, this is the biggest mistake i'm continuing from last 1 month.

I'm writing quality article in my blog with all tips and tricks but still not getting sufficient amount of traffic. Now i find out what i'm leaving in my blogging journey.

Thanks for making us realize!
-Irfan
Comments are closed.