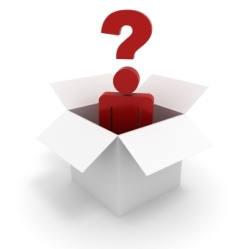 This post is part of the Friday Q&A section. Just use the contact form if you want to submit a question.
Vijay asks:
How to build a product landing page to sell our own products through our blog? Should we develop a page on the same domain, or should we put it on another domain?
In reality there are two questions there: the first one is about how to create landing pages, and the second one is whether you should place that landing page inside your blog or create a dedicated domain just for it. I will answer the latter question today, and the other one will be covered next Friday.
As usual, the answer depends. If the product you are talking about is connected or related with your blog, for example an ebook on the same topic you blog about, then I would recommend creating the landing page inside your own domain.
The advantage of this approach is that your regular visitors, who will certainly be interested in your product, will be more likely to make a purchase if they feel that your product is an extension of your blog. They are already used to your brand and design, they trust it, so clicking on a "Buy now!" button inside your existing domain would be easier. If instead you send them away to a new domain, with a different brand and design, some of these visitors might raise a barrier (because there is no more trust there) and end up not purchasing the product.
The disadvantage of creating a landing page inside your own domain is that you'll need to work around the design elements already in place on your blog, and they might not be optimal for a landing page that has the goal of selling something. For example, you might need to keep your navigation bar and sidebar links there. This is not optimal because these links represent "exit points." Ideally your landing page should have only one link, the "Buy now!" one. The more exit points you have the smaller your conversion rate will be.
That is why many bloggers and online marketers opt to create a new domain and design for their products. If you believe your product has potential to stand on its own (i.e. generate enough revenues to justify the effort of building a new website for it), and if the product is not completely connected with your blog, then going with this approach could work better. This is what I used for my Online Profits training program, for example.
The drawback here is that you'll need to develop a second brand, separate from the one of your blog. The advantage is that you can completely customize the design on the new domain, and develop a brand that is more appropriate to sell the product or service in question.
Finally, you can also try a hybrid approach. You could create a landing page inside your own blog just for your readers, and then a second landing page on its own domain where you would send other sources of traffic, including PPC and media buys. Overtime you would be able to determine the best performing page, and you could abandon the other one.