Should I Put My Product Landing Page Inside My Blog Or On A New Domain?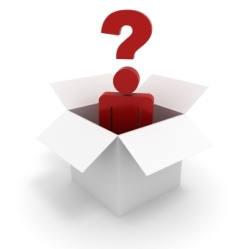 This post is part of the Friday Q&A section. Just use the contact form if you want to submit a question.
Vijay asks:
How to build a product landing page to sell our own products through our blog? Should we develop a page on the same domain, or should we put it on another domain?
In reality there are two questions there: the first one is about how to create landing pages, and the second one is whether you should place that landing page inside your blog or create a dedicated domain just for it. I will answer the latter question today, and the other one will be covered next Friday.
As usual, the answer depends. If the product you are talking about is connected or related with your blog, for example an ebook on the same topic you blog about, then I would recommend creating the landing page inside your own domain.
The advantage of this approach is that your regular visitors, who will certainly be interested in your product, will be more likely to make a purchase if they feel that your product is an extension of your blog. They are already used to your brand and design, they trust it, so clicking on a "Buy now!" button inside your existing domain would be easier. If instead you send them away to a new domain, with a different brand and design, some of these visitors might raise a barrier (because there is no more trust there) and end up not purchasing the product.
The disadvantage of creating a landing page inside your own domain is that you'll need to work around the design elements already in place on your blog, and they might not be optimal for a landing page that has the goal of selling something. For example, you might need to keep your navigation bar and sidebar links there. This is not optimal because these links represent "exit points." Ideally your landing page should have only one link, the "Buy now!" one. The more exit points you have the smaller your conversion rate will be.
That is why many bloggers and online marketers opt to create a new domain and design for their products. If you believe your product has potential to stand on its own (i.e. generate enough revenues to justify the effort of building a new website for it), and if the product is not completely connected with your blog, then going with this approach could work better. This is what I used for my Online Profits training program, for example.
The drawback here is that you'll need to develop a second brand, separate from the one of your blog. The advantage is that you can completely customize the design on the new domain, and develop a brand that is more appropriate to sell the product or service in question.
Finally, you can also try a hybrid approach. You could create a landing page inside your own blog just for your readers, and then a second landing page on its own domain where you would send other sources of traffic, including PPC and media buys. Overtime you would be able to determine the best performing page, and you could abandon the other one.
Browse all articles on the Q & A category
23 Responses to "Should I Put My Product Landing Page Inside My Blog Or On A New Domain?"
Teasastips

This is a good jump off point for me; today I am designing my first landing page and I am going to go for the new domain name with an extension. Thanks for the insightful post that has caused me to rethink my strategy.

Rex Dixon

The landing page should always be on it's own page for success.

Money With Clickbank

Is it necessary to create landing pages from my blog? So far I never made landing pages from my blog but I only made landing pages for my ads in PPC.

Please advice! Thanks

Paul Cunningham

I'm a fan of the hybrid model. On-site for your engaged followers and fans. Then a mini-site dedicated to the product for things like affiliate traffic.

The main reason being, different sales copy will work best on each site (ie you sell differently to a trusting follower than you do to a first time visitor).

NetMarketing4u

Excellent review!

What I would do and I do as well is that I have a unique domain for each product or affiliate program I support.
If you follow any major Internet Marketing "gurus" they all have unique domains in which they sell unique products.

Buying a domain name should not be an issue since you're in business a $10 investment per year is well worth it.

Tip: get a catchy domain name that relates to the Niche in Perspective.

Rinaldi Syahran

i like your idea at hybrid approach. i think the hybrid have the benefit from the last two approach that you said before.

Eric

I like the last idea you mention here. This way you can do both and then later determine which works out better thus eliminating the problem of using just one and having it possibly completely fail on its own.

Laurent JOUVIN

Creating both would be my first approach. I don't think there's any harm in doing so. Thanks for raising the question and starting a discussion.

GoBusiness101

I always wonder how is Landing pages are properly done. Thanks for the post!

Helps alot!

file69

i should go with register a new domain 🙂 It will gain more visitor because they think your website are professional 🙂 Just my idea

Chester

I think the subfolder approach will work for me. Simple and much easier to do.

R Kumar

Excellent topic for discussion and a nice article.
As rightly said by you, the decision will totally depend on the product you are promoting. If you product is independent of your blog and requires independent promotion, I would recommend that it be put on a completely new domain name that has a keyword related to the product in its name. But if the product is something that you have been writing about and does not require too much of promotion, it can conveniently be hosted on the same domain as your blog.
If your blog is on WordPress, then creating a sales page on the blog is not that difficult. All that is required is creating a new page template for your blog and select that template when you create the new page.

Agent Deepak

This is one of the doubts I had for months. Though I never released any product but I wanted to know.

Vivek @ InfoEduTech

Well this is always being a debatable question every one has his own views in it. well according to me putting a product on homepage or a sidebar of it because when anyone comes to your blog he will not jsut see that article but also turns couple of articles on your blog. and in turn it benefits you,

Clive @ Blog Briefing Tutorials

I do like the idea of the product download page ( free or paid) appearing inside my site. Although I hide the page from the general navigation by excluding in the header php code.

Ditto with an Aweber sign up for offering say, a free video, the sign up is re-directed by Aweber to the hidden page within the site to view the video.

The benefit of that, as I see it, is that if they enjoy the video they are already in the site to further explore other content.

Web Marketing Tips

Well many bloggers are creating landing pages on their domain. John Chow is one of them.

Steve

I created a page from a post that I liked and directed ppc traffic to it. I made the page noindex,nofollow to make sure I wasn't penalized by the search engines for having duplicate content.

scheng1

I prefer the method of keeping them separate. At the very least, the blog can provide backlinks to the domain.

Vijay

Hi Daniel,
Thanks for answering my question in post.
The Idea of creating a landing page on same domain in sub-folder or sub-domain is nice. This way we can have a required design on landing page.

I have one more question – where to find the template designs for creating such landing pages (mostly landing pages without sidebars). Any idea?

Thanks and regards,
Vijay

Dana @ Blogging Update

But, how is about the third choice: use sub domain for it? I think it is the middle way between inside our blog and self domain. You can create great landing page but still in your domain name.

Vishal Sanjay

Both works just fine, a new domain isn't very expensive, but i feel that it would take some time for seo of the new domain instead I can go with a well ranked existing domain.

AnastasiaCarroll

And I installed another copy of WordPress in one of my folders of the blog. Thus it has it's own design and is inside my blog.

Andrew @ Blogging Guide

I tend to have all my own products on their own domains. That way they can have their own SEO set-up.

Then I link to them via my blog with banners and text links.

Andrew
Comments are closed.