Should I Be Careful When Deleting Posts and Pages?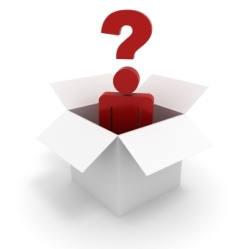 This post is part of the Friday Q&A section. Just use the contact form if you want to submit a question.
Dan asks:
I deleted about 20 posts on my Romanian blog and started from scratch. Do you think this is bad for search ranking?
It is not good, that is for sure.
I am guessing that these 20 posts were all you had on the blog (else you would think twice before starting from scratch). If you also had some backlinks pointing to those posts, well, now the google bot will start seeing a lot of 404 errors while trying to crawl your site. It will actually see more 404s than existing pages, and this usually is a bad sign.
The result of the whole thing combined is that you will have a hard time ranking that blog right now. But don't worry, deleting these 20 posts should not have caused any permanent damage. As soon as you start publishing new unique content and getting new quality and relevant backlinks again Google will understand what happened and will put you back on the index.
If I was in this situation, though, I would not have deleted the posts and would rather have used a new domain name to start from scratch. Why? Because sometimes Google does not see changes in the topic on a domain name with good eyes (especially if this change is drastic). For instance, if you have been talking about "pet food" on a domain for over a year, it would be a bad idea to wipe everything and start a new blog on that same domain talking about "mobile phones." This is point to take into consideration when you are buying an existing domain as well.
Now there is no need to get worried about deleting one single post or page inside your website if you need to. As long as the overall structure of your site remains the same Google will not have a problem with it. If you can avoid generating 404 errors, though, that is a good idea.
First of all you want to make sure that you don't have internal links pointing to non-existing pages. Too many of these can become a problem, because they signal to Google that the webmaster is not taking good care of the site. If possible you should also try to update the external links that were pointing to the pages you deleted, but those as not as important because you don't have direct control over them.
Browse all articles on the Q & A category
21 Responses to "Should I Be Careful When Deleting Posts and Pages?"
ahmet maranki

I believe WordPress version 2.9 (full) will come with a Trash feature, as I've already noticed it in WordPress.com. This will help bloggers recover their posts. However, if anyone deletes posts/pages from the trash too, then there will be no way out…

Josh

I think sometimes deleting posts is necessary. I haven't written too many posts but looking back I see some of my posts were nothing but crap and I just want to delete them.

Dan

Thanks for the answer! The problem was actually that I had malware on the blog and I really had no time to learn how to remove it (maybe it was stupid of me), and I also wanted to change my writing style (but not my topic). I also moved the blog into the Root of the domain.

What I do now is I access the deleted pages (which appear in Google results) via the "in cache" option, copy the text, create a new post and then use a 301 Redirect. Because those posts are still good. I polish the text, I shorten the articles a little bit so they sound more tidy and they are in tune with my current writing style, and then visitors who click on those Google results get to the newly created post.

The blog actually ranks pretty well on local search, but then again, my topic is not very well explored here in Romania.

ShueQry

I learned something from here – keep updating blog posts with fresh content! Thanks Daniel..i've made same mistake too during last year..actually I dont know keep adding new content will solve the 404 error page problem.

John Samuel

I prefer not to delete any post. Yes your suggestion of starting a new blog is a good one

Rebecca Rizzuti

Some months ago, I did this. I was frustrated and disgusted with the poor quality of the writing and the organization of the posts, and I deleted them. I immediately recognized my mistake, but of course by that point it was too late.

Blessedly, the blog was new and I didn't have anybody actually subscribed at that point. I don't know that I was getting more than one page view per day, either. A lot of work for nothing up to that point, though I'm glad that I've retained my current structure since then.

Thanks for the reminder! I wish I'd had this months ago!

Kent @ Leawo

I agree it is better to trash the unwanted posts into an obsolete category than to erase them forever from the site. It could cause inconvenience for the people who have linked to your pages, because if they don't fix the broken links immediately, Google will also degrade the credibility of their sites. Therefore, it is important to take good care of the posts. Backup the posts to prevent deletion whether intentional or not.

Sajib @ Techie Post

I believe WordPress version 2.9 (full) will come with a Trash feature, as I've already noticed it in WordPress.com. This will help bloggers recover their posts. However, if anyone deletes posts/pages from the trash too, then there will be no way out.

Phaoloo

It's a big risk in SEO and brand managing. Linking to broken links (they are deleted posts on our blogs) may loose PR as well as readers follow links from social media.

Peter

I actually did the same thing when I started my new blog. The only difference was I only had about 2 posts without backlinks.

Anyway, the tips provided here is very insightful.

Paul OFlaherty

I wouldn't delete anything. If you must change the tone of the blog I would consider creating a new bunch of categories for the new content and leave the old posts and categories intact.

Not only will the content still be there but the incoming links will still be valid but there is a lot to be said for the value of long tail traffic as well.

Tony Lawrence

Probably the biggest offense of this type is when somebody decides to reorganize. You've had your Home Improvement site for a few years and you notice that you have a lot of posts about furnaces, so you make a directory "Heating" and move all those posts into that.

Wonderful. Except Google has temporarily lost them and anyone sent by a link to read your sage advice now has to search for what they wanted (and a lot of the time, they just won't bother).

If you don't know how to use .htaccess to fix that problem or a running on some silly system that won't let you fix it, leave the post where it was – duplicate it if you want to, but do not delete it.

John Paul

Good to know.. but why would you want to delete posts even a bad post is still content and possibles in links.

Tony Lawrence

"So instead of deleting edit them without touching URL."

To correct errors or clarify, sure. Even to add new information.

But not to replace content entirely. As I said, move it off somewhere (even to another site if necessary) and redirect the original URL to there.

Web Marketing Tips

Deleting post is something like a child does not like his/her writing in a page and remove it from his/her exercise book.

But in webmaster world we call it a serious mistake. Post of such URL already crawled and you build some reputation in the eyes of google as well.

So instead of deleting edit them without touching URL.

satrap

i never knew that. good to know.thanks for posting it.

Developerholic

haha! I got lots of broken links in one of my blogs. I do not have the time yet to finish those.

Vishal Sanjay

I make sure i never delete any post, maybe i'll modify the post, but never delete it. Once I had deleted four of my posts, my blog used to rank 24 for website monetization, after a few hours it fell to 36.

Daniel Scocco

@Tony, I agree, if you can avoid deleting the post or page this is always the best option.

David Walker

I agree with Tony here about deleted posts and pages; it is very annoying and big put-off. The best option, as Daniel said, is to register a whole new domain name, and start from scratch THERE. It's a lot more trouble doing anything else. When it comes to deleting a good number of posts, maybe asking around first about whether that would be a good idea, would be a good idea 🙂

Tony Lawrence

I think there IS something wrong with deleting any post.

Never mind Google, SEO, any of that. What about people, real people, who followed a link to the post you have deleted?

Presumably they wanted some information or opinion that post had. Presumably it would have had some value to them (and if your posts have no value to anyone, well.. exactly why are you writing them?).

If the posts just don't fit into whatever venture you are now on, bury them somewhere in a subdirectory not traversed by your navigation and put a redirect for the original location to take people there.

It irritates me greatly when people stupidly delete or move (without a redirect) posts that I have linked to. It's VERY annoying.
Comments are closed.