Should I Buy Text Links For SEO?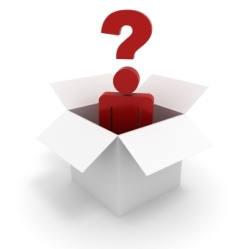 This post is part of the weekly Q&A section. Just use the contact form if you want to submit a question.
Matej asked:
When someone purchases text link for a month on one site in order to increase their SE rankings – is it enough, or it needs to stay in there at least couple of months? Will Google notice when someone removes the link? For how long people buy text links, is there some rule?
First of all I don't recommend purchasing text links for search engine optimization (SEO) purposes. While this practice was widespread and reasonably secure until some years ago, in 2008 Google made a special effort to combat it.
Their objective is to keep their search algorithm working as efficiently as possible, to make sure that when you use their search engine you will find just what you were looking for. That is what keep them in business, after all.
Paid links might disrupt those search results (according to Google), so they tried to extinguish the practice from the Internet. Many websites that were selling (and some that were buying) got penalized last year, and most webmasters started playing on the safe side.
Now I am not saying that buying text links for SEO is right or wrong. There are good arguments on both sides. However, we need to accept that Google has its own search engine, and the rights to dictate the rules inside it. If you want to get listed on their search index, you need to play by their rules. Period.
Some people disrespect those rules deliberately and try to fly under the radar. That is a strategy too, but a risky one in my opinion. It is liking trying to cheat in a poker game. If they don't catch you, you might end up with good money. If they do, you will be in trouble.
How you want to play the game is up to you though, and I am not here to preach anyone.
Back to the original question: if you are buying text links for SEO, for how long should you keep them?
The answer depends on your objectives.
Sometimes people just want to get a website indexed fast. For that case purchasing a link on a trusted website for one month should be enough (for the matter of fact purchasing the link for a couple of days should already get you indexed).
If your objective is to increase your rankings for searched keywords and increase your overall organic traffic level, though, you will need keep the paid links live constantly.
Why? Because Google is constantly monitoring the links that point to your website, always recalculating your rankings and overall trust level. Suppose you have an article about "superman comic book" that is ranked in page 2 of Google for that search query. You then purchase a text link on a popular comic books website, and that link propels your page to the second result in Google. If after one month the website owner removes your link, as soon as Google spiders it and finds that the link is gone it will immediately recalculate your search rankings, and if all other variables stayed the same, your page will go back to the second page of the search results.
Sometimes it might take longer for the effect of a removed link to appear, because some websites get crawled only once in a while. Sooner or later Google will crawl it, though, and if the link you purchased is not there anymore it will stop yielding results for your search rankings.
Browse all articles on the Q & A category
47 Responses to "Should I Buy Text Links For SEO?"
Phoenix

I already try to buy some links for my other Blog couple months ago. And when i decided to remove those links, my page rank suddenly dropped from 2 to 0 :(. Wonder if i get cough.

Bill M – Personal Finance Blog

Googlebot is very smart but not perfect, if the site content is related, there is no way to catch, but a book link on a site that sells cars, hmm, probably flags and the authority is less than if the site content were some what related.

Decapper

If you can why not i say

AJ Kumar

Networking like crazy! I think that's the best way to go big time. It's not what you know, it's who you know!

Herschel

I have just stumbled across this blog. I think the whole idea around SEO is amazing. I am new to the Internet world. I appreciate the topics that are being covered. They are very helpful for someone like me. Thanks.

Make Money Tips

Agree with VitaminCm,
If once my site is penelized its hard to get back,
I prefer Social bookmarking and stuff,
but thanks for the info

Chris

Very nice explanation of how linking works and the pitfalls of paying for them.

Ragnarok Guide

I used to sell text links but it greatly affects my site as a whole, i lost my pagerank

Shirley

I'd always advice people to follow ALL of the rules. It might be boring and take more work to get to the top, but its isn't risky. And the last thing you should ever want to do is to get on the bad side of Google.

Besides, there are plenty of ways to get high quality FREE backlinks. You just need to work a little harder.

gestroud

I understand that Google is THE number 1 search engine, but I wonder how other search engines view paid text links. Do they mimic Google's algorithims?

Daniel

So by Bounce rate, you mean people that come and leave on the same page?
Wow
I didn't know that.

Arun Basil Lal

Daniel

What is meant by Bounce Rate..?
Which is better..? Higher rate or lower..?
What is the optimum value of Bounce Rate.?
How can I increase/decrease my bounce rate?

Hope you can reply,
Cheers

Bill

As per my personal experience Text links are not as powerful as they once were. The reason being that Google does not really give much of a preference to text links unless those links are coming in from high PR websites.

when placing a Text link its best to place it along side a review of your service or website preferably on a high traffic blog.

Jen

It seems like buying backlinks is just a way of getting around the real work of building up traffic and a following and like all other "easy" methods sooner or later they bite you in the butt.

I agree with everyone who says to build them on your own- the reward is far greater.

Enduring Wanderlust

Thanks for the post. Doesn't sound like a great idea. There are no short cuts. It comes down to working hard and being efficient with that effort.

VitaminCM

There are so many ways to get good quality backlinks for free. Why waste time with these BS scammers.
1. Social Bookmarking sites
2. Comment on relevant blogs
3. List your site in directories
4. Make friends with other bloggers
5. Do a guest post on a bigger site
And, if you're desperate for links and have money burning a hole in your pocket, buy some black hat software – it's just as lame, but probably more cost effective. (just kidding)

Stephan Miller

Paid links do work, but, like you said, you have to keep paying. It may be an option is the links turn out to help your ranking. But there are a lot of others ways to build links that you do not have to pay for or you can outsource to someone else and pay much less for.

Blog Expert

I do not recommend it either.

Daniel Scocco

@Handry Lee, I used "if" and not "when" in fact 🙂

As for the time it takes to get indexed, 24-48 hours is definitely possible in most cases, you just need to do it the right way.

@Matej, yeah there are many sites that earn money by selling links. It is your choice if you want to risk a penalty or not. If you think the rewards are greater than the risk, then go for it.

On most of my sites the search traffic I get from Google are way more valuable than the money I would get via text links though.

Sites get penalized all the time, you just don't see it most of the times because people don't talk about it. Sometimes the site owner don't even know about it.

Arun Basil Lal

@ Joel,

Thanks for the confirmation. Cheers. I am over to your blog.

Joel Drapper

@Arun Basil Lal Google says that nofollow are ok.

Arun Basil Lal

That means selling text ads is dangerous too.
What if the links that I sell are nofollow, is that ok..?

Cheers
Arun

Donny Gamble

I would not recommend buying text links for SEO either because I don't think they really effect it too much. most people buy these text links to promote their product, service, or website.

Matej

Daniel thank you for answering.

There are numbers of sites in my niche that earn decent 3-4 figures every month by selling text links and they do not get penalized. Also, a lot of major newspaper sites online are selling links on their websites. When was the last time Google penalized someone?

For example, that boy CarlOcab is selling links on his site so transparently for a year or something because he ranks really good for " make money online" keyword.

I would gladly sell links on my site if I knew that I can earn good money by doing so ( didn't tried it yet ) and purchase it in order to rank higher, if it works why not join the game … Bankaholic.com is a great site ranking high, i don't mind because he purchased links – he fixed what Google was not able to see … I know that it's very difficult question/problem and I personally would find it very hard to not to join the game …

David Hobson

I would`nt purchase any links for my blog there are plenty of great ways to build backlinks for free.

But this is a hit and miss are i think. I own 2 blogs, with my main blog i spent ages carefully building natural backlinks to it and it does ok in Google recently getting pr2.

However my 2nd blog does far greater in the Google. I have never really bothered building links to it and 90% of the posts are paid for, as well as including 10 paid links in the blogroll. Yet Google gave this blog a pr3 in the last update an increase of 2.

So buying or selling links will not always do your website harm.

Hendry Lee

"If they don't catch you, you might end up with good money."

Perhaps a better word is if, not when.

Buying links for the sake of getting indexed may make sense but with blogs I find that Google may come in 24-48 hours and on just one rare occasion, it takes 2 weeks.

SEO Genius

Buying text links is a killer way to KILL your site in the search engines.

wyche128

There are good companies out there like TNX.net that you can buy and sell links at which play it safe and discrete. Not sure how well it works though

ezg

But I don't think that Google can catch bought links.. It is impossible.. I think this way, because how robot can catch simple link and bought link? Without any tag all these links are similar.

Brian D. Hawkins

Great advice. I don't buy links myself but if I did need a few I would probably go at it privately to stay under the wire. I'd email site admins of well respected and ranked sites like this one and see if they were open to the idea and what it might cost. I think going with a site that is there for the sole purpose of selling links would make it easy for the Google police to get you. 😉
Comments are closed.