Passion or Profit? How to Choose (or Reassess) Your Blog's Niche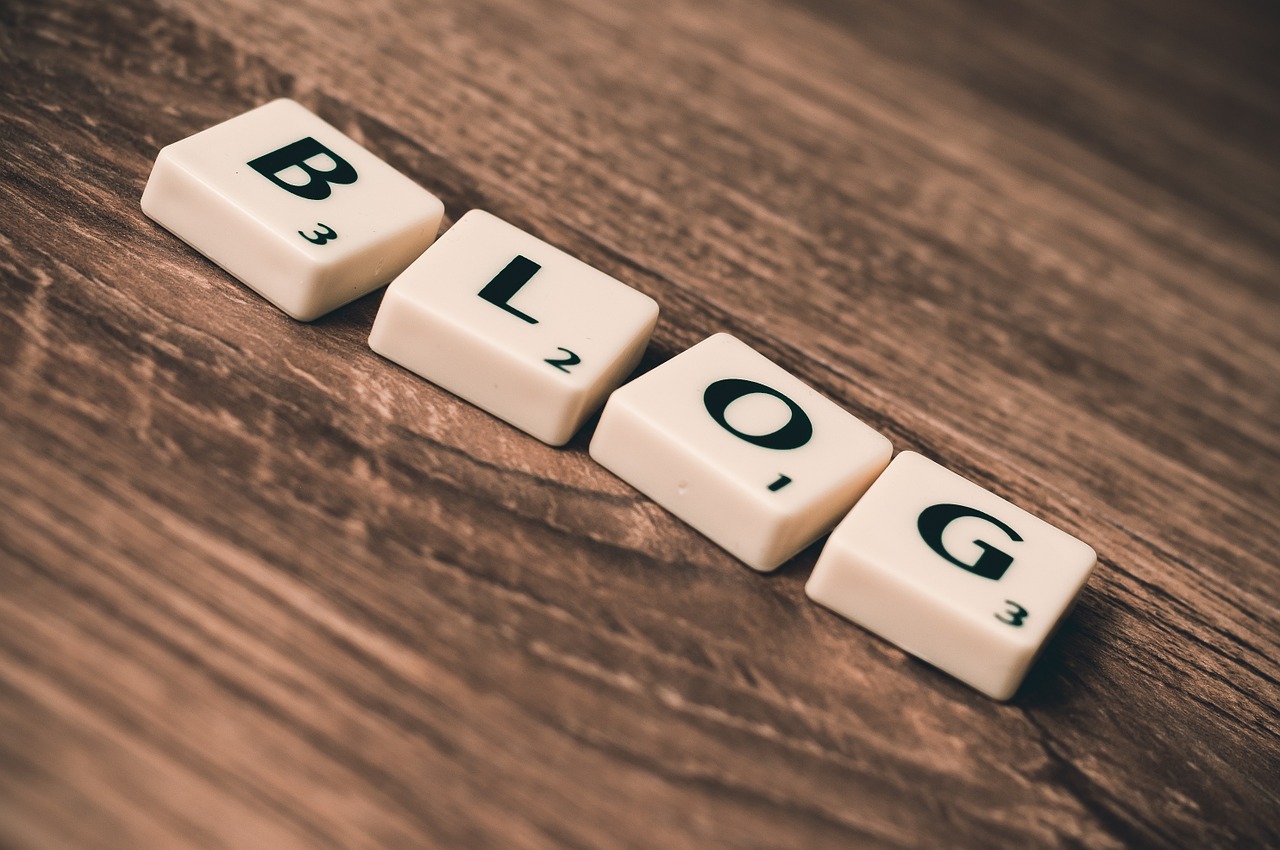 Bloggers without an existing business typically fall into two broad camps.
The passion-driven bloggers love writing about their favourite topic.
(You'll probably find them talking about it to anyone who'll listen, too.)
They may have started blogging simply to share their enthusiasm, though they'll often be interested in monetizing their blog too.
The profit-driven bloggers love making money online – and that's their main focus.
They may not be all that interested in their blog's topic, but they've got a clear strategy and they're keen to start making money, or growing their revenue, as quickly as possible.
Here's why I think both camps have something important to offer:
Not All Passions Will Make Money
Let's say you're really passionate about an obscure '90s TV show. While a blog could be a fantastic way to meet fellow fans and share your enthusiasm, it's probably not going to be an easy way to make money.
Sure, you may make some through running ads, or using affiliate links to the show's DVDs / memorabilia … but realistically, this isn't going to be anything near to a full-time income.
A good test of whether your interests will make for a monetizable blog is whether or not there's a reasonably large market for that topic. If there are books, magazines, other large blogs or products related to it, that's a good sign!
… But Profit-Driven Blogs May Be Doomed
If you start a blog purely with profit in mind, especially if it's your first "pro" blog, you may find yourself giving up after a few weeks or months.
You'll probably find it takes a while to get your blog to a point where it's even making a few dollars a week. This means blogging away for months while trying to build up an audience, which is really tough to stick with if you're not actually at all interested in your blog's topic.
Your blog posts may also come across as rather bland and derivative, as it can be tough to keep coming up with good ideas when you've chosen a topic for its money-making potential.
The Solution? Blend Profit and Passion
When choosing a niche, then, your best bet is to look for a good mix of both profit and passion … and I recommend starting with passion.
Make a list of all the topics that interest you. Think about:
Your hobbies – clubs you belong to, magazines you subscribe to, etc
What you enjoyed studying at university or in school
The jobs or volunteering work you've done and enjoyed
The books and blogs you already read
Next, think about which of these topics are most likely to have the potential to make money. For instance, let's say you've drawn up a list that looks like this:
Hobbies: hiking, knitting
University: ancient history
Jobs: didn't enjoy any of them
Books/blogs: personal development, entrepreneurship
The topic that stands out here to me as not being a good one is ancient history. While I'm sure you could monetise a blog about classical civilisations (perhaps with affiliate links to textbooks, etc), it's probably going to be a struggle.
Hiking or knitting could both make great topics, as both are hobbies that involve quite a bit of equipment – and readers who are enthusiastic about a hobby will often be open to buying new products (which you can link to as an affiliate). Both could also work well for selling a digital product, perhaps a book of knitting patterns or a book of interesting hikes.
Personal development could work well, if you've got an interesting angle (e.g. aiming at a particular audience like stay-at-home parents). Entrepreneurship is of course a hot topic online, but unless you really have some experience and expertise, avoid starting a "make money online" blog.
Ultimately, you need to choose a niche that genuinely excites you, and one that you can imagine blogging about for years to come.
If you're looking to make money blogging, then obviously you'll want to consider whether you'll be able to easily monetise it … but if you start by focusing on profit, not passion, you'll find it harder to succeed.
Browse all articles on the Strategy category
10 Responses to "Passion or Profit? How to Choose (or Reassess) Your Blog's Niche"
Harsh

Nice article but i would go with passsion.
before i did the profit thing which i saw in one of
video in make money online fast. I made profit but wasn't satisfied.
Then I gave a try to my passion for guitars believe me initially it was less profit but after some time paased made a really nice bucks and was satisfied also so happy happy.. should go with passion only..

Afiq

Now I'm blogging about how to get jobs with Malaysian government. Honestly, when I first writing about that topic, it seem a little bit difficult because I'm not passion about job niche. But after published more articles, and I received positive comment from my reader, the passion come later 🙂

Rohit Singh

Great blog post it's really very important to blog about something which you are passionate about rather than blogging simply for making money online you will have very hard time in doing so

So try to start a blog which interests you and you are ready to write lot's and lot's of content without getting bored or exhausted

Writer Town

You're absolutely right on blending passion with profits. Thankfully, my blog is also my passion and it's primarily targeted at the things I love.

Doing something primarily for the money could potentially lead to a serious burn out if you're not quite passionate about it. The only long-term solution to this problem is to outsource most of the work so that you don't have to "deal with it" personally.

Thanks for a great blog post.

Steve B

IMO, any type of site can be monetized. Some may be more difficult to monetize than others, but where there is a will, there is a way.

But, definitely follow your passion. If you do something just to make money, it will be very hard to make money. But, if you do things through passion, it will show in your work, thus leading to more opportunities to make money.

Matt Orley

This I think is one of the failures of Pat Flynn's project for NSD -2.0. (niche site duel) – many of us found great topics- OUT of our our passion scope. Great Idea, no real desire to DO the work.!!

Darius

Great post! Go with passion over profit and the revenue will come in anyway.

Vukasin

Interesting topic Ali.

I'd definitely go with passion. I could never get in any business whether it's online or in real world if I simply don't like what I do.

It's not all about money for me so passion is the key!

Keep rocking Ali!

Vukasin

Jan Orsula

Nicely written article, your writing tone is great.. at least for me 🙂

Definitely agree with you that people should start blogging about his passions, but the reality is different..

Troy

Great points. Every blog that I've ever tried running that has been motivated by purely a want for profits has never worked. The motivation just isn't there, and I never want to keep up with it.
Comments are closed.