Lessons Learned From My First $1000 Month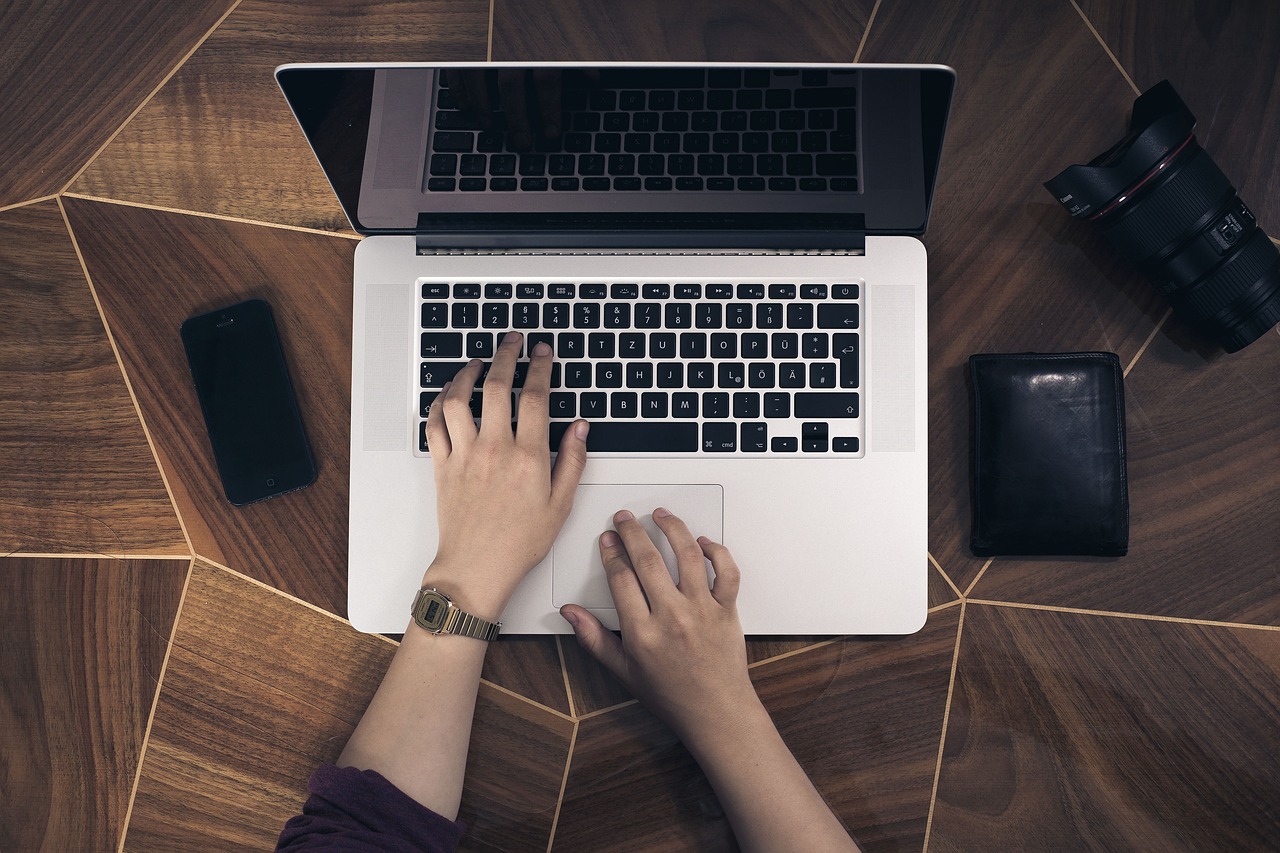 This is a guest post from Kevin Sanders. If you want to guest post on this blog, check out the guidelines here.
January, 2010, was a breakthrough month for Strongandfit.net. It was my first time earning over one thousand dollars in a month. The month was a "perfect storm"–a culmination of a few factors:
Over a year of consistently producing content.
Sticking around long enough to get ranked and indexed in google.
Discovering affiliate marketing.
New Year's Resolutions–people thinking about fitness and being willing to invest in their health.
There are probably other factors (let's not forget dumb luck). But you get the idea.
I thought I'd share three lessons I've learned. What I'm about to tell you isn't new. Instead, I'll be reminding you of some things you've probably read here or elsewhere, but maybe is forgetting to apply.
1. Don't blog for money
This may seem counterintuitive for an article about earning money. But it's true. Yes, I've enjoyed financial success that month. But before it there was a whole year of tirelessly producing content with relatively little financial gain (especially during the first six months). And there's no guarantee I'll make a dime next month.
I'll keep blogging about fitness, regardless of the financial benefits (or lack thereof). Why? I LOVE the topic! If I blogged for money I would have given up a long time ago.
I'd never recommend anyone blog for the sake of money. Just blog because there's something you love to write about.
2. Integrity matters
The fitness niche is tough for a couple of reasons. First and foremost, it is extremely crowded. Secondly, it is plagued by scams–even "legitimate" fitness sites sell products that have no scientific research behind them.
I've kept a simple rule for promoting products: if I would recommend this to a friend or family member, I'll promote it on my blog. Otherwise I'll honestly tell my readers why I wouldn't waste my money on it.
I guess this decision has come with a price. I could probably make more money in the short-term promoting "anabolic acai ape juice" or the "two-minute a day ab machine miracle." But I'm in this for the long haul, and I'm not willing to sacrifice my reputation or a clear conscience for a buck.
I've even received hate mail a few times, but my critics never produce any scientific facts to back up their arguments. Then occasionally I'll get an email like this:
Just wanted to say thanks for your website. It is a breath of fresh air. I have been looking for decent info on "X" (a particular fitness product). The web is saturated with nothing but people selling it so their testimonials didn't mean much to me. Until I found your site I was frustrated.
This reader didn't buy anything (as far as I know). But she told me she'd be referring her clients to my website. You can't buy that kind of advertising (literally)!
Blog with integrity and you'll win in the long term.
3. Experiment
I remember two steps that significantly boosted my blog's earnings.
I read an article several months ago about changing the size and positioning of adsense widgets. I tried it, and it worked–my earnings went up.
Then I decided to scrap AdSense all together and go strictly with affiliate marketing. This dramatically increased my earnings and gave me complete control over what would be promoted on my blog.
Blogging gurus always talk about the importance of experimentation. I've taken it to heart, and I'm glad I did. In each of the above examples I let go of something that was working and found something that worked better.
One word of caution here: if you make a change to your blog, give it time to work before deciding whether or not the experiment has failed. The time needed, of course, will depend on how much traffic you are getting.
Final Thoughts:
I still have a lot to learn. But blogging with passion and integrity, combined with trial and error, have made it an enjoyable (and profitable) process.
About the Author: Kevin Sanders is the owner of StrongAndFit.net. Make sure to visit his blog to get weight-lifting and fitness tips.
Browse all articles on the Monetize category
25 Responses to "Lessons Learned From My First $1000 Month"
Alphonsus Isusu

Congrat on your success…and thank you for your sincere write up. I think the keyword there is persistent, and actually having passion in whatever niche you have chosen to blog on. Meanwhile, I have downloaded your ebook on blogging and hope to find it helpful. Thank You!

thebloggingrobot

This is great advice. I like the fact that you chose a niche that you had the ability to make into your own as well.

Prue

Experimenting and finding the right voice for your market is a hard thing to do, but when you find it you will notice a massive increase in community interaction.

Voeding

"I'd never recommend anyone blog for the sake of money. Just blog because there's something you love to write about."

Yup, this is what i am going to do for consistently updating my website..The spirit of writing for what we loves about.

Stacie Walker

I really appreciate your thoughts on earning money online with your blog. You are right on target with not focusing on the income aspect of a blog. It is best to focus on real content. Usually the money will follow.

Stacie Walker
WomanInLeadership.com

Pat Mullaly

Thanks for your honest post. You are correct – my experience echoes yours… 6 months of really working hard creating content, and not a dime to show for it… I knew it would be hard work, I just didn't realize how hard it would be. My traffic is still pretty low and comments are scarce, but I'm getting found in the google searches for my keywords and slowly I'm building a reputation for good solid information with my target audience: women golfers.
I often meet people who are readers and they tell me how much they enjoy the site. That's encouraging.
All the best to you.

Yasagun K. Michi

So proud of you…. But taking the same steps as what you did in making $1000 sometimes show different result. But, entirely, I agree with your strategy 😀

Abel

The article might be short but the points are extremely useful. This is a classic story of persistence and never give up! I like the part that you sacrificed your earnings for the sake of testing. Also give before you receive is very true, especially in the hype-stricken Internet world. Simply awesome.

FTB

I agree….there are so many sites just thrown together without seriously working hard to entertain or teach so people end up blogging for about 2 months, complain and quit.

I must say that $1000 huge. Congrats!!!

-FTB (Richornothing)

Julius

Experimenting on our site is something I'd like to try. I think that aside from moving stuff around, we can also try other forms of multimedia

Brad

The point regarding not blogging for money is super important.

If you enter a nich because you can see an opening, it is a lot harder to produce the content you will need if you are not that interested.

This is especially important when blogging is your income, if you are not interested in the nich it is your job, if you are interested in your nich it is your hobby that fills your pockets.

Chester

I still have a lot to learn. But blogging with passion and integrity, combined with trial and error, have made it an enjoyable (and profitable) process.

Could'nt agree more. With focus, will and determination, success will follow. Also with help and guidance from successful entrepreneurs like you who serve as our inspiration, I say we're on the right track.

steve

Congrats! Where did you read the article about changing the position of ad placement?

Joshua Black | The Underdog Millionaire

Kevin,

It's great to have a post from someone that is just starting to make it. Honesty and integrity are so important in business and those are the people that eventually make it to the top.

There is no such thing as a quick buck and I applaud you for operating your blog with suh high standards. We need more small business owners like you out there.

-Joshua Black
The Underdog Millionaire

David Walker

Hi Kevin,

You sound like you have a great head on your shoulders and are destined for great things with your blog because:

1. You love the topic and sound like you'd blog about it for free.

and

2. You aren't afraid to go against the crowd even if it will cost you financially (in the short term at least).

Great guest post, keep up the good work!

David

Marek

First of all congratulations on your breakthrough month! I'm sure not there yet, but it must feel good to get some reward for your hard work.

It's good to hear that some people in the fitness niche care more about integrity than the quick buck. By doing so you get the added benefit of avoiding the occasional government crackdowns on scam health and fitness products.

Sounds like all-round you've got a winning formula. I have a sneaking suspicion this won't be your last $1000 month!

Jamie Pixon

"Over a year of consistently producing content. "

Content + time = what lots of IM selling the "Dream" forget to drive home. Traffic comes from content, content comes from time and effort……these two are the pillars…..of course, there's many are variables such a research, keywords, seo comp., etc. But still, these two are the kings.

Farouk

what you said makes perfect sense kevin
also congrats on your financial success
i am sure you will find that growing that income is much easier

Eunus Hosen

I'm a good reader, can remember the article but can't remember the source. Ha ha ha 🙂

Dinesh

I like the point to give time to see whether changes are working in a blog. You niche may have good products to affiliate, but for other blogs we have to depend on adsense or similar products which may take long time for $1000 per month. But, I agree with your first point too. 😉

Young

@Dinesh I am agree with you, affiliate programs are not suitable for all blogs, but it may be the most profitable advertisement I think. DBT is also running affiliate programs.

Eunus Hosen

Somewhere I've read this post before……..
Thank you kevin for this inspiratual post.

Daniel Scocco

It was here…. I had published it wrongly last week.

Arun Basil Lal

I was wondering the same. Some people take Guest Blogging similar to article submission and send the same article to multiple blogs.

Cleared 🙂

@Kevin – Nice write-up 🙂

Roshan Ahmed

I liked the 'Don't blog for money' part. When I started a blog with the topic 'How to make money online', my ultimate aim was to pull out some money from the blog. But it was later that I realized that blogging is just more than money! It's fun and useful. Now I rarely open my PPC publisher accounts to know about the earnings. I am happy with whatever i earn and I get more satisfaction when I see that more people is reading my blog and also when it's doing better on Google.
Comments are closed.