Is There a Career in Blogging?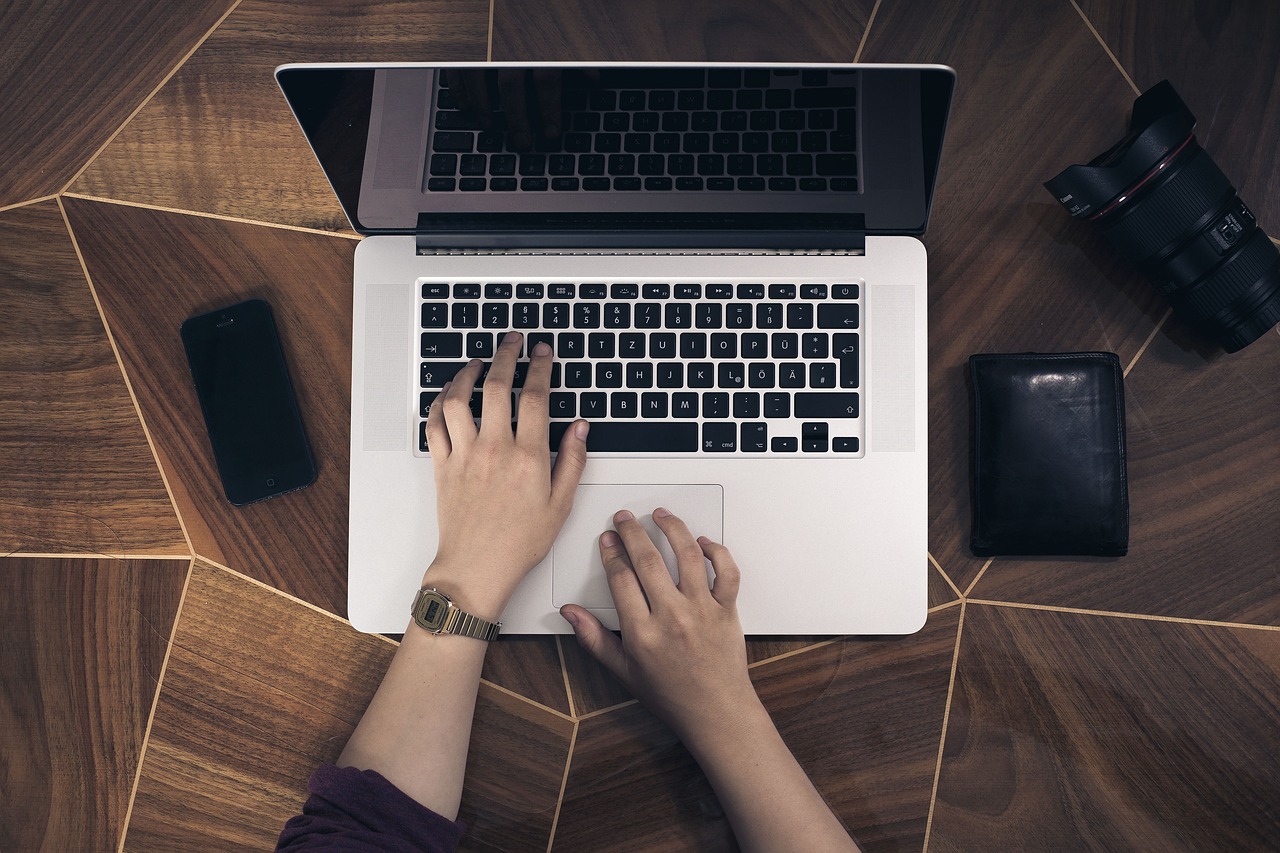 Many bloggers get started with high hopes for getting rid of their full-time job and earning a living from their blog. While it's certainly possible, a very small percentage of bloggers get to this point. For those who have been able to achieve pro blogger status, consistency and long-term focus is the key. A pro blogger didn't reach that status by giving up when there were a few months of slow growth or because they got tired of the pressure to always be producing new content.
If you are hoping to take your blog to a level that will financially support you and your family, what do you need to realize and what should you be focusing on?
Treat it Like a Business
I think a lot of bloggers expect to get financial results that they would get from any other type of business, but yet they approach their blog as a hobby. If you want to be able to blog full-time you must respect it as a legitimate business like any other.
If your blog is a business you will schedule your other activities around your work, not the other way around. Of course blogging part-time until you can reach this level will bring its own unique time constraints and challenges, but you should always schedule plenty of time to work on your blog. Don't just simply work on it when you have spare time and hope for big results.
Businesses are willing to invest in order to improve profitability. Bloggers obviously need to be willing to invest their time, but being willing to also invest some money can really improve your results. Many bloggers are always looking for the free options and not even open-minded to spending a little bit of money in order to be able to make even more money. If you are making money from your blog, dedicate some of that income to be reinvested back into your blog. Maybe you'll spend it on advertising, or maybe on a new blog theme. There are any number of things you can do to improve your blog if you are will to reinvest some of your income.
Develop Multiple Sources of Income
Many bloggers fall into the trap of assuming that all of their income will be generated by selling ads. While advertising can be a great source of income, you should never rely on that alone. You'll need to have an incredibly popular blog to ever earn a full-time income solely on advertising. Additionally, reliance on one form of income is less stable than if you have multiple sources.
If you're currently only producing income through ads, look for some affiliate programs that you can promote on your blog. If you're able to find the right affiliate products you can not only increase your income, but you can also help your readers by introducing them to some great products.
In addition to ads and affiliate programs, you may be able to make some money by selling premium content or by selling your own products. A great example of premium content can be found at PSDTuts, a Photoshop tutorial blog. They offer a premium subscription for $9 a month that gives subscribers the files that are used in the tutorials plus some exclusive content that is not available to all subscribers.
How Many Blogs Do You Need to Own?
Most bloggers that make a full-time income online have more than just one blog. For example, Daniel has a network that includes Daily Writing Tips and Daily Bits in addition to Daily Blog Tips. While having more blogs obviously involves more work, it also opens up the opportunity to make more money and it provides a bit more stability as you are not putting all of your eggs in one basket.
It's my opinion that you should focus on building one strong blog before adding others, but that is really just a matter of opinion. I think that having one popular blog will make it easier for you to launch other successful blogs, especially if they are covering similar topics.
An Alternate Possibility
Freelance blogging can also provide plenty of opportunities to make money with blogs. I kind of fell into freelance blogging without really trying, but I have found it to be a great source of income and exposure. There are an increasing number of blogs out there that are hiring writers, so opportunities are waiting to be found.
While I enjoy freelance blogging, I don't necessarily think it is a great long-term approach to pro blogging. Long-term you are better off being the one that owns the blog, but I have found freelancing to be a great way to make money while growing a blog of your own.
What You Will Need to Become a Pro Blogger
Dedication – Having a career as a blogger is work, and it requires being dedicated to success. There will always be struggles and temptations to give up along the way, but those who are cut out for pro blogging will push through those obstacles.
Some Time – Developing a money-making blog doesn't happen overnight. Most bloggers aren't in a position where they can quit their full-time job and just replace their income with their blog. If you're willing to take some time and make progress with consistent work, pro blogging is a possibility.
A Strong Network – Every successful blogger has surrounded themselves with a strong network of other bloggers. Be involved with others in your niche and make an effort to develop some solid friendships with others.
The Ability to Develop Content and Market a Blog – Pro bloggers aren't always the best writers out there, but they all have found ways to create content that draws attention and a response from readers. Additionally, being able to market that content is equally important.
The Ability to Run a Business – A money-making blog is very much a real and legitimate business. Several major blogs are really more like a business than a blog (example, TechCrunch, Mashable, ReadWriteWeb). If your business skills are lacking, this is an area that you may want to develop.
What's Your Experience?
Are you a blogger that hopes to earn a full-time income? Do you currently? What have you found to be important to making money with a blog?
Browse all articles on the Strategy category
53 Responses to "Is There a Career in Blogging?"
Alex

OK I agree with you. If you want to be a professional blogger, you need to take it as a business. We need to get out of the mind set of a regular employee who always rely on salary. We should take it as a business where monthly income can vary.

Nil

Very Good information, I really appreciate your efforts.
@ Chavah,
Thanks for sharing your experience, It really helps to keep my moral up.
@ Moderator,
Please delete my previous comments as it contains wrong website address.

Eryaman hali yikama

Good info thanks for sharing with us.Nice information, valuable and excellent, as share good stuff with good ideas and concepts, lots of great information and inspiration, both of which we all need, thanks for all the enthusiasm to offer such helpful information here…

Chavah

I began blogging about 2 or 3 years ago but had no idea you could make money doing it. A good friend and my husband kept telling me I'd do well to monetize my blog and I ignored their advice the whole time. A few months ago I began to get approached by companies to advertise for them with simple text links in exchange for products. I also got paid for writing reviews. My blog seems to be more popular than I had realised.

I'm now moving over to wordpress as blogger has a bug that they're not fixing and my readers are having a hard time getting to my blog because of it. I love all the extras I can use on wordpress and can't wait till I've completed my new design!

I now realise how silly I was and look forward to furthering my blogging career. I definitely treat it like a business now.

medyum

Lanched my own blog nearly a year ago, now it's something integrated in my way of life since when I find something interesting in my field, I talk about it in the blog. And this happens often, almost every day now.
Nowadays I don't earn a single penny from it, but I had a few freelance gigs and a contract to write as a freelance blogger for a great blog. Without asking for it.
So, even if blogging will not turn to a career on its own, however it's a great medium to drive business right to your door.

yogesh

Great Insights here in this article. i am new to blogging and plan to follow theses.

Thanks

pablo

I want to start a blog and have been looking for some tips and understanding of how is it that you can make money blogging? It seems like a lot of fun and something I want to do, but don't know how to get started. Someone please HELP!!! Please email me at pablo.velez@ymail.com

vinod Kumar

Dedication to blogging means success in blogging career

Pallavi

hi friends ,
i am new to the world of blogging .though i have no idea how tp start it all but i am interested to write some really good content and make my blog intersting as well as a bit of a source of income to atleast for a decent earning.Please help me to start it .sugesstions are invited .thanks
regards
Pallavi

Kristian Rodgers

Very informative article! Thankyou.

Wesley

Whoops, now who is pointing out mistakes?

I meant the link for, "mashable," is not working. HA!
Comments are closed.