How to Change the World with Your Blog: 3 Ideas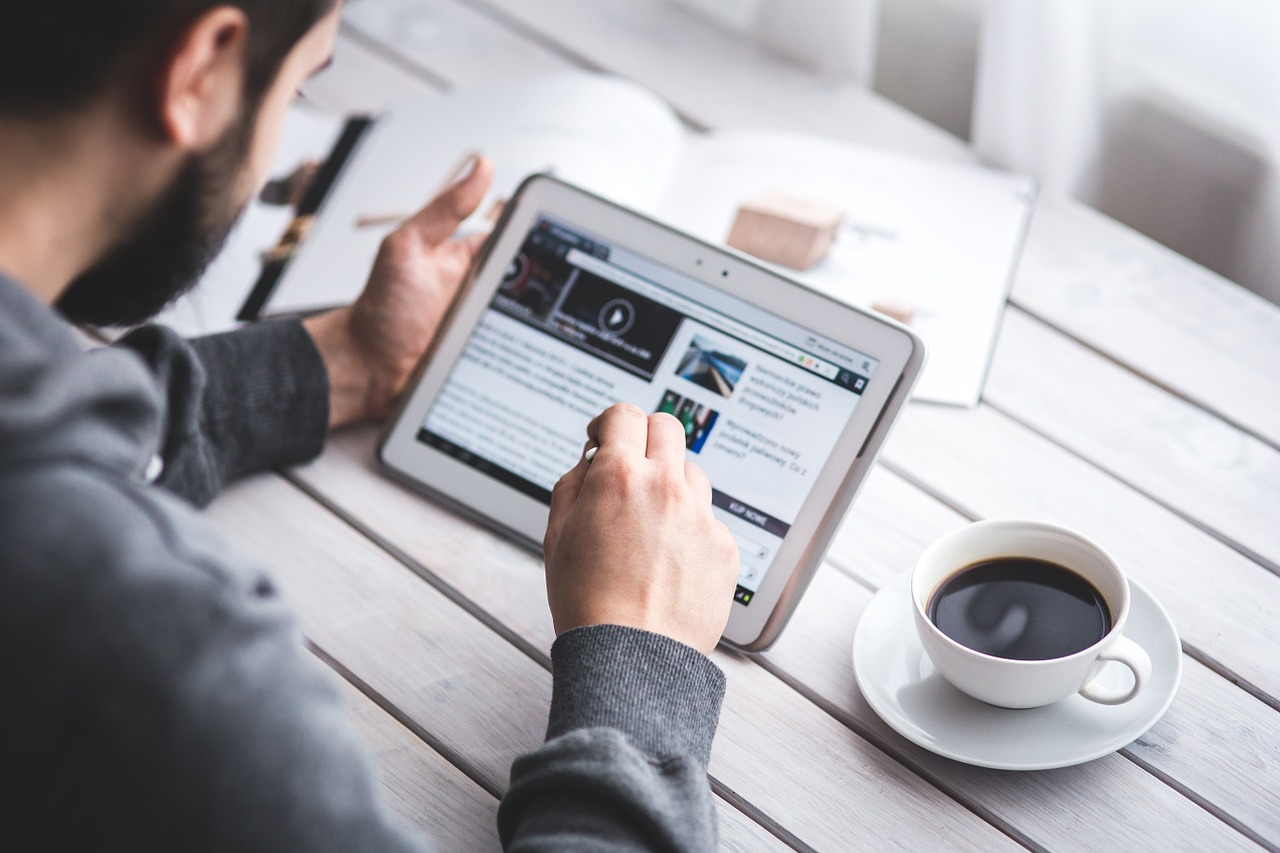 This is a guest post by Jerry Thor. If you want to guest post on this blog, check out the guidelines here.
As bloggers we spend so much of our time dedicated to improving our sites to deliver maximum impact and influence on our readers. One common objective is to monetize our sites to eventually enable us to earn a comfortable living from all the hard work we put in.
However, while we're busy selling e-books and promoting newsletters, we sometimes forget about using our influence to benefit someone other than the readers and ourselves.
Bloggers are infinitely creative when it comes to self-promotion, but it may not be so obvious how we can help serve the greater good. Here are 3 ways you can encourage your readers to contribute today to improve our society:
1. Write a post about an issue and how to help
If your readers are anything like myself, they will appreciate you keeping them informed about important concerns in their field and how they can help. Better yet, you will increase your reputation in your niche by using your influence to bring about positive change through your readers' actions.
2. Interview a director from a charity related to your blog
While it could seem unlikely that an organization could operate in your niche without a profit motive, many enterprising individuals have found ways to turn their interests into assistance. Volunteers at Child's Play perform week-long gaming marathons to raise money for underprivileged children. Find someone doing something interesting and bring them to your reader's attention.
3. Host a fundraiser on your blog
What better way to build a community around your blog than to join together in support of a cause. Whether it's endowing a scholarship or building a coy pond, your readers will feel a sense of ownership through a contribution to something long-lasting.
While these ideas will no doubt increase you blog's positive influence in the world, it need not be without benefit to you. By showing your support for a cause they believe in, your readers will find it in their best interest to spread the word and increase your site's traffic. The publicity for your event could do more for your blog than dozens of banner swaps or link exchanges would.
Question: What social issues do readers in your niche find important and how are you acting to engage them with your blog?
About the Author: Jerry Thor, founder of Clickanthropy.org, an enlightened shopping portal that dedicates all proceeds to charity.
Browse all articles on the Blogosphere category
22 Responses to "How to Change the World with Your Blog: 3 Ideas"
Mati

Wonderful that you encourage giving back. I find that some people may find it inappropriate to align their blog or business with one particular charity for many different reasons. This should not discourage bloggers from encouraging giving back or writing articles highlighting giving back in general. There are many organizations such as CharityChoice (www.charitgiftcertificates.org)that can be highlighted and do not align the individual or business to one particular cause. The premise is giving back by giving an opportunity to someone else to give back. The recipient of a charity gift card decides which charities to donate the funds alloted on the charity gift card. Win-win for all. Bloggers can highlight one of the several organizations which allow for choice. A great way to to get readers involved and appeal to everyones charitable causes. Thanks for this encouraging post.

Web Marketing Tips

So Daniel … have you tried fund raiser in your own blog ?

Virtual Agent

What if the person is a beginner in blogging can this help too? I mean if he/she can have the right connections for charities.

BlogTech Online

It's a very nice way to drive traffic ,but you have to be very carefull in promoting a charity which suits your niche.

Jerry

Tony, I wouldn't view it as primarily a traffic generating practice. I believe this tip works best when you're looking for a positive outlet for the authority you've already built.

Although every contribution helps!

Imran

Hi, the idea is great, but how many bloggers have actually thought of giving charity. We all know we hardly get time to ourselves but how could we make out to which charitable organization are we going to fund raise

Jerry

Imran – luckily others have done most of that work for us. At Clickanthropy we use charitynavigator.org to help determine which organizations will make the most efficient use of our donations.

Good luck!

tony gott

This is a decent idea but it will only work if you actually believe in the charity you are promoting. Choosing one because you think it may pass link juice to you is not ok in my opinion and yet I have seen two major sites use this strategy. Yes by all means use it if you believe in it but don't do it for a one way return.

Zach Dexter

There's apparently something magical about guest posting.

It's a good way to raise awareness with an established audience, not only for your cause, but for your blog as well.

That's what they say, anyway.

Bob Bessette

Hi Zach,
I've had my blog for just over a year and it is true. Guest blogging is magical in that it opens up your blog to another audience of readers. If your blog is not established at all at least it directs readers of another blog to yours. I have been able to build a readership with the help of guest posting.
I agree with you when it comes to expertise. You should be able to write about education. I have three advanced degrees so I have been in the classroom, or in an online classroom, for many years. Anyone who has a valid opinion can start a blog.

Best,
Bob

Mary E. Ulrich

There is so much work to do. So many people are in need. You raise some good points.

I just started a blog for parents of adults with intellectual disabilities (talk about a small niche–in fact I think I am actually starting the niche.) The greatest gift I have received from other bloggers is their encouragement and technical support.

I'm a parent, I can write the content… but the whole blogging world takes expertise I don't have and it is soooo hard to acquire. I don't have money to outsource, so it is trial by error and more trials and more errors.

It is exciting to finally start, and I am thankful for sites like this which give great free advice. But if you are looking to do good work, also consider sharing your expertise.

Together we can change the world.

Zach Dexter

If blogging requires expertise, then we're all doomed.

I think the beauty of blogging lies in the value it lends to your life experience, not necessarily to your professional expertise.

For instance, I find myself writing a lot about education. I've never been a teacher or studied the subject formally in school. Nobody needs to be quoting me in a dissertation or anything.

However, I have been a student, as has everybody. My experiences have shaped my views, and to that extent I'm as qualified as anybody to write about education. It's a topic that gets me worked up.

Try to have as much fun with your topic as possible. Be authentic and passionate.

Honestly, I'm not even qualified to give blogging advice. But here I am doing it. Can I get a witness?

Bob Bessette

Hi Jerry,
Great post! I have been waiting for you to guest post on my blog after you sent me an email to my Contact page. I think what you are doing is exemplary. Keep it up and I look forward to hearing from you.

Best,
Bob

Jerry

Thanks again for your support Bob, I'll definitely be in touch.

Lou Belcher

Nice suggestions. We often forget to be generous.

Start a Blog

The idea you presented here great. Blogs are made for keeping in touch with other people and helping them solve their problems after all. 😀

Tinh

The last one is new to me and it is good to give it a try. Thanks

Dev – Technshare.com

Hey Jerry,

Nice Post mate. Helping people about some issue is really a good idea.

Thanks for sharing this great Post.

~Dev

Mike @ Tech and Biz Gadgets

I think this is super neat idea! I like helping.

Mostly its seems people want to know how to make blog and make money from it, it is good to have balanced views! Thanks for sharing.

Jerry

Thanks for your feedback Mike!

It's been mentioned here before that the key to success is to give before you get. Even just a small amount of philanthropic work can reap exponential returns.

Nabeel | Create Your First Website

Hi,

I think this is a great idea.

Supporting charities and writing about issues once in a while will help the society to be a better place.

The power and influence of blogs cannot be denied.

Thanks for reminding us on this issue.

Kindest,
Nabeel

Web Marketing Tips

These tips are sounding great but will be applicable only when you have good number of followers and you establish your reputation according to that.
Comments are closed.