Google PageRank Update Going On?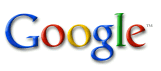 Personally I have not seen any major changes yet, but some readers emailed me to let me know about a possible toolbar PageRank update (thanks Court).
There is also some activity going on the Digital Point Google forum, which indicate that some change is indeed happening right now.
Keep in mind that we are talking about the toolbar PageRank, that one that you are able to see with your browser. Real PageRanks get updated continuously.
I tried to use some of the prediction and cross datacenters tools to see if the change was trackable from them, but most are not working anymore.
Have you noticed any change on your websites?
Browse all articles on the SEO category
76 Responses to "Google PageRank Update Going On?"
Rajeev Edmonds

My blog's PR went up from 0 to 3. 😀

Daniel Scocco

@Google Kill me Again, at least you are recovering it.

@James, yeah changing domains is tricky with PR.

@Dutch, as long as search results as increasing gradually, you are on the right track.

@Meg, yeah I am seeing it as well now :).

@Shankar, congrats on the PR6 on such a short time span.

@Shodan, well done.

@Jeff, thanks!

@Fitzheim, who said we rate how good a website are based on its PR :)? We all know PR is not that important these days, but it sure gives you some guidance for the trust level that Google places on the site.

@Otto, I think it is pretty much confirmed right now.

@Michael Clark, could be that.

@Abhinav, not that much. Pay more attention to your organic search levels.

@Amit, well done.

@Medical T, thanks.

@Mayooresan, yeah usually PR reflects the overall trend on your SERPs.

@Ross, yes I am starting to track them also.

@Thanks and congrats on those also!

@Yeah the themes definitely helped.

Tom

My toolbar shows a PR7 for you and for my page (started only on march 2nd this year) I allready see a PR3 – maybe due to your StudioPress theme?

James Chartrand – Men with Pens

Woot! 24 hours later, my PR 4 is back! (Can I grumble and say I wish it were a 5?)

David Airey

Great work, Daniel. You deserve the public PR7 I'm seeing for DBT.

I've had my main blog bumped from 5 to 6, and my fledgling Logo Design Love go from 0 to 5. A pleasant start to the day.

Ross

Yeah, you're a 7 now. And they are doing updates to a lot of sites right now. I went from a 6 (which I got in Jan) to a 5. Lifehacker went to an 8 (well deserved). KillerTechTips.com went from a 5 to a 6.

Mayooresan

My site is not so popular, but recently I found that some of my articles such as upgrading to wordpress 2.5 has become one of the top results in google search.

First I thought it's something to do with my hosting company!! so… it seems google working on something!

Medical Transcriptionist

Congrats Daniel, you have moved to PR7.

Abhinav

The toolbar pagerank for my blog has just changed from zero to 1. Well, at least now I am rated. Though it really doesn't make much of a difference, does it?

Michael Clark

My site just dropped from 5 to 4, which I attribute to moving a lot of my personal content over to my personal domain, which went from 1 to a 4.

Otto

Last week 3 today it appears to be 5, something has happened…

fitzheim

I don't know why people always rate a good website/blog via PR. What's the benefit of getting good PR? Does it bring any good?

Personally, since the PR was put into practice, the Internet is no longer entertaining. I prefer readers compared to PR.

I can say no more.

Jeff

Congrats on the PR7! Man what does it take to get to that level… maybe I should work harder on your blog tips. Keep up the good work!

Shodan

Jan 01, 2008 i started my blog, it is almost 4 month now. My pagerank is 4 and few posts has 2 and few 3 PR.

Thanks for the info.

Shankar Ganesh

One tool here at

Meg
dutch schultz

I have not seen a change in page rank on my main website where I sell t shirts, however, I have seen a change for the better in where I show up in some keyword searches. My blog is a page off of my main site and it is less than a month old. I am a new blogger and hope it will help with show up in search engine results. I love this blog, I just became a subscriber. thanks

James Chartrand – Men with Pens

*sigh*… It'd sure be nice. Changing domains hit us hard in the PR department.

Ando

Something is going on, my Page Rank has gone UP, so I can't complain

Thanks Google

Google Kill Me Again!

What an awful day! Google kill me again! I check my blog Voice Of Dingchao with my toolbar, it goes down to PR0 from PR2! They killed it to PR2 from PR4 last update. This time they are worse. This is a cruel thing! And I believe it is a murder. God knows that too.

What I can do now is abandon Google.

Mo

I see 5 as well… oddly enough, last night my site (oibo.org) showed a page rank at 4 — which would be great 'cept I'm pretty new and don't have a heckuv a lot of inbound links. Sure enough checked again this AM from another location/browser and it's got no page rank. So something was happening last night around the time I checked (10:00pm PST).

Mo

Daniel Scocco

@BioTeck, yeah it will take some time.

@Steve, congrats.

@Ahilosu, what sources are those, if you can share?

@Moxie, I think it is impossible to go from 0 to 9 🙂 .

Moxie

Yes, indeed Google is updating the toolbar PR. One site I'm tracking everyday, the insideIRA, which is relatively a new site. Its PR goes from zero to 9!

Ahilosu

no pagerank update yet, but some sources say that the PR Update will be somewhere around 5th of May

Steve Belt

Both of my blogs (which are less than a year old) had PR increases on the toolbar of 1 in the last day or 2.

Rhys

No.

BioTecK

I haven't seen any changes on my PR.. But I recently moved my blog to a new domain name.. So I guess that it takes some time for my blog to get rankend! 🙂

Daniel Scocco

I am still seeing a PR5 on DailyBlogTips. I think a PR7 is really out of our reach right now :), but we will see.

MrCooking

It's all good, my blog is so new, it didn't get ranked yet 🙂

Thanks for the heads up though.

Court

Thanks for the link Daniel!

I'm showing you guys at PR7, and am also seeing moves in most of my sites.

I guess Google made a change so the PR checkers aren't working anymore.
Comments are closed.