How to Get Motivated to Write for Your Blog
Do you ever have days when you want to blog but you just can't face sitting down and writing?
I think this happens to every blogger at times – but to stop it happening too often, you need to pay attention to your motivation levels.
One solution is to simply write when you happen to feel motivated, as Daniel suggested in Write When Stuff Comes to Your Mind, Not When You Need To.
That can work really well – but you'll probably find you still have times when you've not felt a rush of motivation for days, and you really need to get a post out there.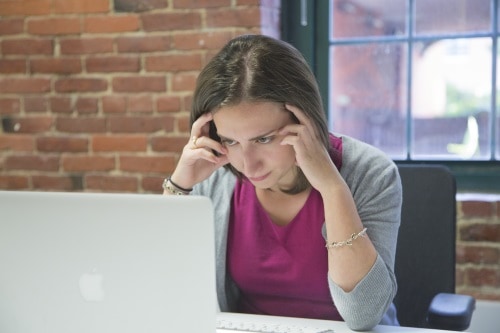 Here's what you need to do:
Step #1: Come Up with Ideas in Advance
There's nothing less motivating (for me, at least!) than sitting down at the computer, knowing I need to write a post … and having no clue what I'm going to write about.
If you come up with a bunch of ideas ahead of time, you're already part-way there. You can simply pick whichever idea stands out the most from your list, and get going.
Stuck? Read How to Quickly and Easily Create Plenty of Blog Post Ideas and 10 Blog Post Ideas You Can Use Right Now.
Step #2: Plan Your Post Before You Start Writing
Getting a plan down on paper has a lot of benefits for you – and for your reader.
You won't waste time going off on a tangent.
You'll write faster because you know where you're going next.
You'll find it easier to stay motivated ("only two more sections to go").
You'll produce a better-structured post that's easy to read.
If you're struggling to get to grips with planning, read One Simple Way to Plan Great Posts, Step by Step.
Step #3: Set a Timer
I'm a big fan of timed writing, and find the Pomodoro technique useful when I'm struggling to stay motivated.
When you set a timer, you're making a commitment: you're saying that you'll write (and not get distracted) for a certain period of time.
It's up to you how long to write for. If you're not used to working in this way, start with just 15 minutes. However unmotivated you feel, you can work on your post for 15 minutes. Of course, you can work for longer, but don't above 45 minutes or you'll struggle to keep on task.
This is also a great technique when you're fairly motivated but lacking in time: you might be able to draft a whole post in a couple of short but very focused sessions.
Step #4: Get into a Writing Frame of Mind
Lots of writers and bloggers have particular tools or rituals that help them write well.
Perhaps you find that you write best in a particular place (e.g. a local coffee shop). Maybe you focus well while you're listening to music – that could be something calming, upbeat, or energetic, whatever suits you.
If you're British like me, you might find that you write best with a mug of tea to hand!
Find something that gets you into a writing mood, and use that for your writing sessions; you may find that you start to feel more motivated as soon as you hear your writing music or brew your writing tea.
Step #5: Don't Worry About Spelling and Grammar
While I'm a firm believer in the importance of good spelling and grammar, these shouldn't be on your mind when you're writing your post – they come later at the editing stage.
Daniel has great advice in Never Hit the Backspace, where he suggests:
First you'll write. During this phase your goal is to simply put words down. You shouldn't care if they make sense, or if they are grammatically correct. You should just write the words down.

Once you are done writing, then you'll pass to the editing phase, and that's when you revise the sentences, to see whether or not they make sense, to fix the spelling and grammatical mistakes and so on.
What motivates you to write? (And what kills your motivation?) Let us know in the comments…
Browse all articles on the Writing Content category
11 Responses to "How to Get Motivated to Write for Your Blog"
rakesh verma

it is fact that the motivation is very important for blogger and have to keep passion more..they have to visit

Jaikishan

Good post, Ali Luke. What I liked the most is 'not to worry about spelling and grammar when one writes the blog. It can be corrected during the edit phase'. The supporting advice to this aspect was 'not to hit the backspace' while drafting the blog.

Sunday

These are hands-on tips and I really learned new ideas from them. Most particularly the idea of getting into writing frame of mind and doing things that encourage me to write is awesome. Thanks for sharing these motivating writing "reminders" Ali 😀

I have shared the above post in kingged.com – the Internet marketing content aggregator website where this post was found.

Sunday – kingged.com contributor

Shawn Gossman

Ali – Indeed, I agree! Most of the time when we are having issues on writing, it is because there is some sort of stress blocking our way back to glory. Reading can help ease the stress as you take a break from writing for a change. Fitness, especially some high in fitness like cycling, running, P90X, etc. can really kill the stress in your life and reborn you as a writer shortly after. Thanks for the reply ! 🙂

Ali Luke

Thanks for the great comments, everyone!

Shyam — I'm not sure there's one instant technique that works for everyone, but you could try writing down your blogging goals and dreams, and re-reading them when you don't feel motivated.

Shawn — what a great suggestion on a "focus activity" — I love it. 🙂 And I think both exercise and reading are great ways to boost your motivation in general.

Maxwell — your comment is a great example of how writing more posts often leads to having more ideas! Like you, I've found that at different stages of my life, I've been most inspired at different times of day.

Paul — great book recommendations, and great suggestion on asking the audience. Thanks!

Paul Smithberger

There are a couple great resources I can recommend for getting the creative juices flowing.

One is Bird by Bird by Anne Lamott. It's a really great book about writing and overcoming the struggles of being a writer. Another book is the War of Art. That's some real sober advice on creativity.

Another way to get ideas, is just to ask your subscribers what they want to know about you or your craft. Then write about that. It's a great way to include your audience in your work.

Frederick

Quality posts is the key to be a focus for the people to pay a quick visit the site, that's
what this web page is providing.

Gugulethu

A really great post. I find that coming up with a content marketing strategy really works to come up with content and always staying ahead is a great idea, thnx.

Another good post Ali, nice one 🙂

Maxwell Ivey

Hello; This was an excellent post on a subject all us bloggers can relate to. Your best suggestion was about having lots of ideas in hand so you can pull them out and write a post on them when you need to. I started a series of articles helping people to prepare for selling their various types of amusement, concessions, and confections equipment. During these posts it has come to me that a series from the other side telling buyers what to look out for would be my next set of topics. and then I usually get a few unique items a month that deserve a blog post. And if none of that works I can browse through the new rides catalog from a manufacturer i represent and find something. when i was in college i always seam to write best late at night into the early morning. now days its usually middle of the day. but i find my best posts as far as readability and personal satisfaction come after my crazy mut of a dog named penny has me give her a good scratch. thanks again for the post and take care, max

Shawn Gossman

Another good one, Ali! 🙂

When I am not motivated to write, I tend to do a 'focus activity' on the subject I need to write something about. For example, if I need to write a post on my cycling blog – I might go out and ride for a good couple of hours. When I get back, I usually have a lot of fresh ideas to write about and I will write post after post until the ideas are gone. For my blogging tips blog, I might go read other blogs like this one and others to become inspired by what others have to say and gain new ideas from it.

Thanks for another great blog post! 🙂

Shyam Chathuranga

Woo! This is a post that suites me well, but the suggested advices still cannot make me Motivate when I don't have that strong motivation feeling inside me.

I have this problem of loss of motivation most of the time. I'm having weeks that I failed at boosting my motivation. But sometimes I get a strong Motivation and then it's hero time for me.

I started to follow the 1st fact since I was blogging on blogger platform on 2011.

Fact #2 is a great one to stop the lost inside of the post when writing and I'm loving it.

I remember the 1st day I read about the Pomodoro Technique here on DBT, I started to follow it in the same day. Results are amazing. Because I don't go to check whether there's a mail while writing. 🙂

I'm building my Motivation to work by following techniques.
– Reading Blog Posts from other popular blogs like DBT, ProBlogger.
– Watching what other people have brought by doing this.
– Watching how other people made their business by blogging with their own Products or Services.

But I'm still trapped in the Loss of Motivation. I need a better technique to kill the loss of motivation instantly. Is there a one?

Best Wishes,
Shyam Chathuranga.
Comments are closed.