DON'T Check Your Email First Thing in The Morning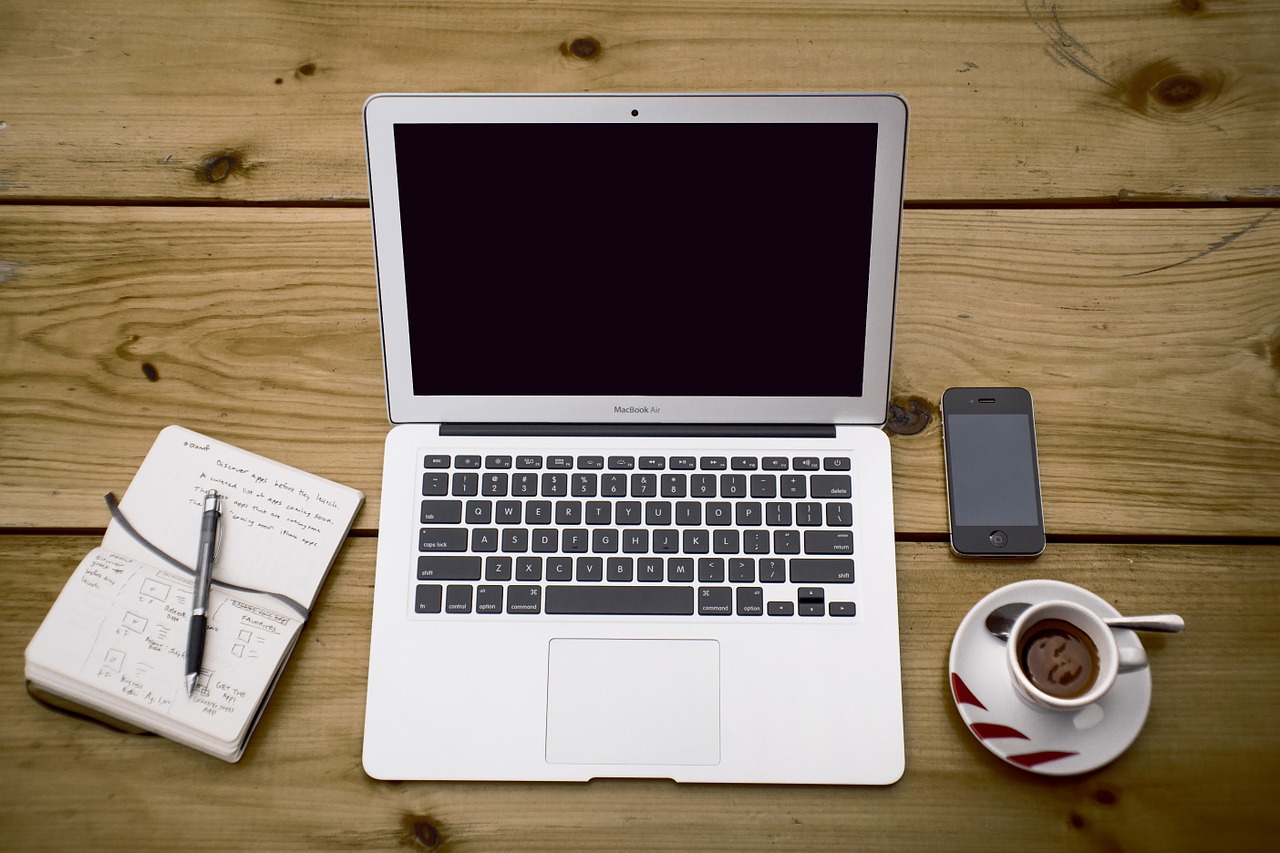 For the first two years that I was working full time on the Internet I would wake up, have breakfast, turn on the computer and then start checking my emails. I looked forward to it indeed, because checking email was fun. I was able to see all the messages that came via the contact form, emails from business partners and friends, new comments on the blog and the like.
Over time the amount of new messages I had every morning increased, and so did the time required to clean the inbox from new messages. At one point I was spending almost two hours checking my email every morning.
Then one day I realized that such habit was terrible for my productivity. Usually I only started working for real on my projects by 10 am or so. I am very productive in the early hours of the day, and I was wasting that answering to emails….
That is when I switched. These days I always start working on the really important tasks first (e.g., writing content, promoting my websites, building new websites, managing the overall business strategy and so on). Once I am done with those tasks then I allow myself to tap less important stuff, like email and RSS feeds.
Answering to emails won't make you money. Building and promoting your website will. Guess which one you should do first?
Browse all articles on the Strategy category
46 Responses to "DON'T Check Your Email First Thing in The Morning"
icantinternet

This really is a great tip! Although it doesn't really work for me, since answering my emails can sometimes bring me in alot of money, but the majority is indeed simply keeping you from being productive. I try reading and deleting most of them on my iPhone already.

Beth @ Smart Family Tips

I'm guilty of going through my email first thing and I find, like you did, that I've spent my most productive time simply reading rather than doing.

Putting email off until after I've actually accomplished something productive is a simple solution, but one I've tended to overlook.

Thanks for pointing this out.

Rich Dixon

This is great advice. It's really all about being disciplined and intentional. I do RSS first thing because it gets me thinking. Email is easy, but doing easy stuff is usually a sign that you're procrastinating.

I also make myself take a break eveery hour or so–five minutes to play with the dog is much more refreshing than email.

GoBusiness101

I think I have to give in to this message. This is my experience also especially in the office.

Thanks!

Eric C

Three great sources on personal productivity: Manager tools and career tools podcasts, Getting things done and the lifehacker book on personal producivity. They continue this discussion.

Steve

Very good advice. I start working through some mundane tasks that is somewhat enjoyable and then the whole night is done and it's time to sleep. Focusing and achieving better results in the same time slot is helpful.

Chester

I guess time management is the key. You can check out your email first but with time constraints. But I guess, if it will not help really, then don't. Set your priorities straight.

Wayne Attwell

I'm an afternoon person and can't really get into any serious stuff until after lunch.

I appreciate that Daniel feels most productive early on, but it doesn't work for me. I do emails 1st thing and get them out the way.

I guess 'different strokes for different folks'. Stick with what works for you.

Dana@Online Knowledge

Oh, it seems that i make a big mistake. I usually check email first before do my blogging things. Ok, I will change my habit and look how it goes to my blog. 😀

Walter

I'm not having such problems yet. But I'm sure I will adopt your strategy in the months to come. 🙂

V.C

Haha…. you need a balance between each of your work.
You're a blogger star.

SingleGuyMoney

This is one of the first things I do in the morning; even before I have my morning coffee. I go through and address the minor things, delete the spam and the things that I need more time to address, I set aside in a "Read Later" folder. When I get the time, I go back to the read later folder and address the rest of the items.
– Single Guy Money

Dean @ Pro Copy Tips

It depends on what kind of business you're in. If you're in the business of creating blogs, that's one thing. I run a marketing business, so I MUST check my email in the morning and throughout the day because I have dozens of clients to serve.

Also, my most productive times are afternoon and evenings. So it's important to know your needs and work patterns.

Cheryl B

That timer thing is the Flylady approach, you know, though she applies it to doing housework. It's amazing how much we can accomplish in 15 minutes if we set a timer and know we have to stop when it rings or buzzes.

By the way, this time management theme must be in the fall air. I blogged about it this week and have seen several others with the same subject matter. Or maybe I just notice it because it's on my mind.

Thank you, thank you, for encouraging me in something I knew I should be doing anyway — using my most productive hours to produce!

Katharina Boehme

Why are we so addicted to mails? It´s scary! When I am working on my website I check mails regularly even though I know it is a waste of time and it would be better to check mails once or twice a day.. After all.. the mailman comes only once a day and not every thirty minutes..

Dave Doolin | Website In A Weekend

Heh… I have a blog post brewing on this at the moment… ya beat me to it!

Here's what I'm doing: I fix myself a cup of coffee, set the iPhone timer for 1 hour, work for one hour.

Then take 10 minutes break.

Then set the timer again and work for another hour.

Basically, I'm most productive first 2 hours, and that time needs to be spent on direct, revenue generating projects instead of the reactionary time handling email.

Yuen

Seem you scare to see your inbox

Hit your brain to know what you have to do first is right.
Mail checking is also important thing, think so? Your friends report a bug, site is down and you just know after work-time… you late!
Another mail, read n answer it when you feel free to do.

Working with mailbox is not a basic task.

Mikkel

You're right – content creation, promotion is definitely the most important things to do – but networking with others is also pretty important..

So don't write blog posts, and not write emails… I would make a combination..

Knup

Thanks for the post. I too check my emails and take care of the business end of things first thing in the morning. I usually have my gmail up all day and peak in now and then to try and keep up with it all.

I do think it's important to not spend too much time on emails. Something I need to get better at. But I'm not sure if it really matters whether I spend 1 hour in the morning or 1 hour later in the day.

Oliver

I always have to check my emails every morning. It's become a habit every time I turn my computer on. It can take a while sometimes to check every email though but I check emails throughout the day.

mmSeason

I thought i could manage by setting a timer to beep at me, to keep my email-checking to a manageable (small) part of the morning. But i discovered how much willpower it takes to stop – looking at emails and stopping partway through is even harder than refusing to open my email until later. And that's pretty hard. But i agree it's well worth the effort for the working time i gain… on the days i'm strong enough(!).

Cindy

I am very productive in the early hours of the day

I think that statement is the most telling part of this article. I check e-mail in the morning because it is not my most productive part of the day, so it's a good time for me to go through it all.

I think people need to identify when they are most productive/creative and set that time of the day aside to get big/important projects done, whether it's first thing in the morning, or later in the day. Unfortunately my most productive time of the day is midnight, and (not being self-employed) I'm usually asleep for it!

Crazy Oldie

Mornings are the only chance I get to check emails before I head out and do my daily routine…it makes sense to switch it around but for me its a hard thing to do (thats what she said!)

Daniel Scocco

@Melvin, when I was checking email first time in the detail I would spend easily 3 hours per day on it.

50% of that would be in the morning sessions, and 50% dispersed along the day.

These are 3 hours that were taken away from core activities that actually grow my business.

Today I spend 30 minutes at most per day on email. 30 minutes before lunch and 15 minutes in the afternoon.

That is 2.5 more productive hours in my day.

Daniel Scocco

@Gabriel, I always do my best to answer to readers and friends. That being said, if you plan to build an online business, you will inevitably need to prioritize.

For example, If Shoemoney took the time to answer to every blog comment and every email, I doubt he would be as successful as he is. Now would you blame him for dedicating most of his time to growing his websites instead of answering your emails? I sure wouldn't. The man has a business to run after all.

Melvin

Well its my problem as well. And unlike you I still havent solved it yet. I used to have Thunderbird on the startup prgram on my computer because I receive a lot of emails from people and hence its a priority..

Just curious why did you say, checking emails in the morning would hurt your productivity? I mean if you do it morning then you can do other stuffs 10 am onwards lets say. And if you do start early, you would still check your email late in the day w/c would just be the same considering you would finish earlier to check the mails late that day. ??

gabriel

"I allow myself to tap less important stuff, like email and RSS feeds. Answering to emails won't make you money."

Sorry please Daniel, I' m writing you and you must consider that answering me is a waste of time, but if you think that, please don't write it, because the speech with blogging and internet is the important of the conversation that may follow to a e-mail.
Everybody who writes in a blog, or post a coment, want to be considered like a person, not a wasting time. I think that this mail doesn't write it you, or should I.

Gabriel

Daniel Scocco

@Blake, checking RSS feeds won't make you money 🙂 .

As for promotion, keep in mind I have several sites/blogs.

On DBT I focus on the content, but on smaller ones I work with social media, SEO and linkbuilding a lot.

Blake @ Props Blog

Daniel,
I've learned not to check my e-mail in the morning (I don't have 2 hours of e-mail to worry with anyway, thank goodness), but I do have a tendency to hit up all my RSS feeds first thing.

Do you think there are some RSS feeds/sites worth checking out before you start writing content?

Also, You're blog already had a well established reader base where I'm sure a huge amount of your traffic is direct; what type of things do you do to promote your site now? If you didn't have this same level of direct traffic, would that change how your promoted your site?

Millard

This is difficult to do if you are an internet/email addict!! I look at my emails before my coffee is even through brewing. I probably get 75-100 emails overnight and 98% of them are spam and easily deletable.

I do feel checking emails can be a constant distraction all day long. It takes a lot of discipline to not do this.
Comments are closed.