Do You HAVE to Use WordPress to Build a Successful Blog?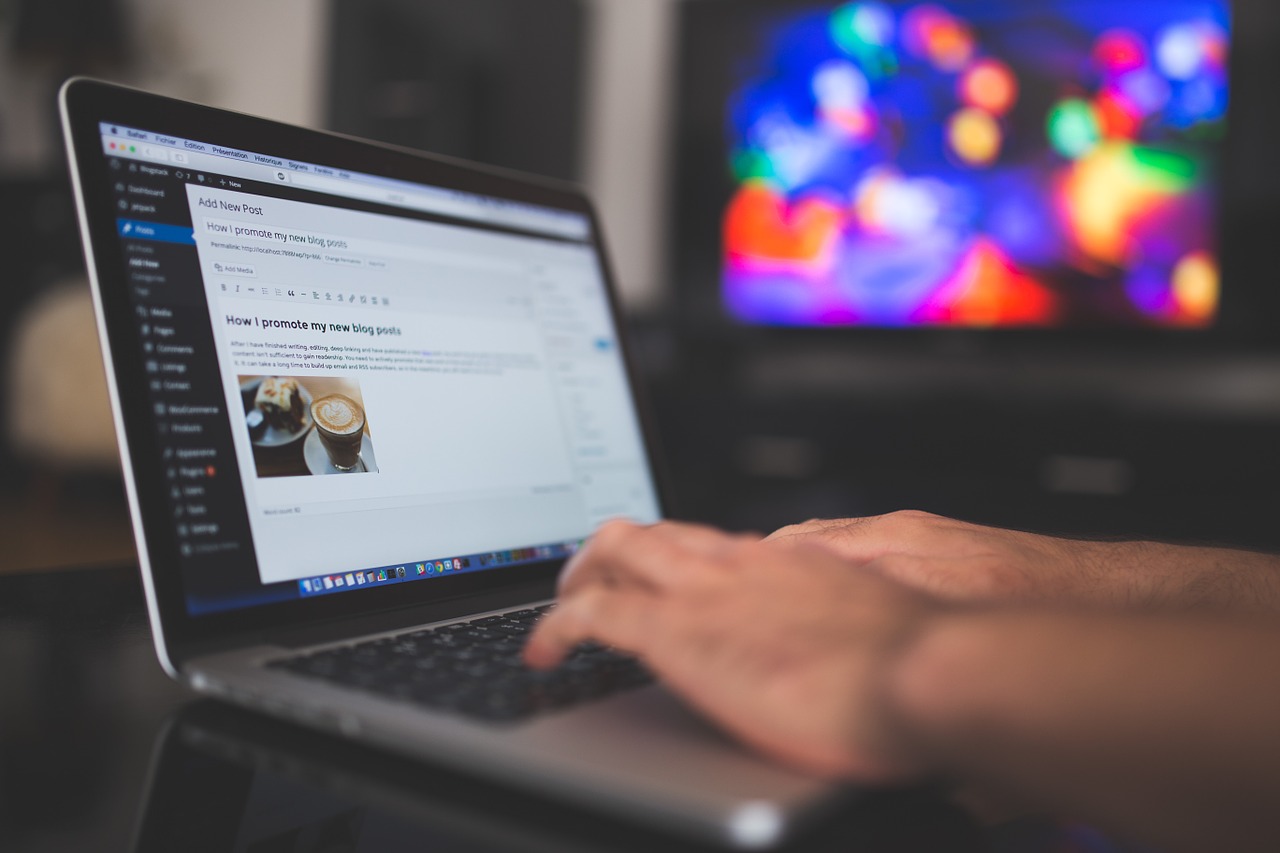 If you've been around DailyBlogTips for a while, and especially if you've taken part in Get Blogging or Get Readers, you'll know that Daniel and I are big fans of WordPress.
And in the blogging world in general, you've probably heard lots of bloggers advocate self-hosted WordPress as the best option – perhaps the only option – for a serious, professional blog.
But what if you prefer to use a different platform?
Can you still build a successful blog?
Yes, absolutely!
(I hope this comes as good news to the 24% of DBT readers using hosted WordPress, the 19% using Blogger and the 13% using other platforms, from our survey last October. 🙂)
Here's why you can be successful on any platform:
Your Content is What's Really Important
What really matters is how good your blog's content is, and how well you promote it.
Of course your platform can make a difference in terms of how easy it is to manage your blog, and what possibilities you have in the future … but you're not going to succeed with sub-standard content, whether or not you're using WordPress.
There are plenty of excellent blogs using hosted WordPress (from WordPress.com), Blogger, Typepad and other platforms.
While the majority of well-known blogs use WordPress, on their own hosting, that's not exclusively the case.
For instance, DumbLittleMan is a hugely popular blog offering "tips for life" and it runs on Blogger. That's not immediately obvious at a glance – you have to have a peek at the source code – because the site has a professional, custom-designed look.
Does Platform Matter At All, Then?
Ultimately, the platform you choose is definitely important. WordPress gives you a lot of freedom and flexibility – and I certainly wouldn't use anything else.
But if you're already highly experienced with Blogger or another platform, and it does everything you want your blog to do, then I don't believe you have to switch.
It's your call – and the blogging police aren't going to come and arrest you for using something other than self-hosted WordPress. 😉
What platform are you using for your blog? Drop a comment below to tell us.
Browse all articles on the WordPress category
29 Responses to "Do You HAVE to Use WordPress to Build a Successful Blog?"
SmartInvestor

I have used both blogger and wordpress and both were good experiences to me. In terms of design and ease of use, they both have good features. But recently i find wordpress plugins and other features help me better in blogging and site content so I recommend wordpress more.
Also, I have to agree that Content is King 🙂 Whether its wordpress or blogger or any other blogging platform if the content is lacking then no use on having strong platforms.

Orion eSolutions

A website developed in WordPress is easy to maintain and development. For eCommerce website use Memento platform only.

amit

Definately WordPress id more powerful CMS which helps you to enhance your site with amazing themes or plugins.

Srikar

I use WordPress, I am a mechanical engineering student and to say WordPress is much easier to use and understand than any other platform. If your serious about blogging or making a business out of your website WordPress should be your choice. If your into e commerce website you could try shopify.

Ravi Chahar

Off course blogging platform is very important to become a successful blogger. In today's era of blogging WordPress is the better option for bloggers to choose. WordPress provides many facilities for bloggers to handle their blog. It is reliable, effective and good in response. Other points as you have explained about the content, it is the key to get success. Content matters a lot for the popularity of any blog. Thanks for sharing.

JONE

no i use blogger blogs but i will try wordpress

Renard Moreau

[ Smiles ] Content is indeed one of the most important factors.

Easy manoeuvrability of one's blog is also an important factor; for example: one must not have to search hard to find the table of contents on someone's blog.

Claire

I have used WordPress and Blogger, both are good but WordPress is more future proof.

Damien

Self hosted WordPress here also for my blogs. Best ever!

Aeromick

Yes, you don't have to use WordPress because there are many blogging platforms other than WordPress which are as good as WordPress is. I think it's only a matter of choice or preferences.

I personally prefer WordPress because I've been using it for some years and I'm familiar with it. As long as you use the well-known and reliable blogging platforms, you should be fine. The key is to choose a platform with which you're comfortable to customize the design, and manage content etc..

Josh Thomas

certainly dont need a WordPress platform to make a successful blog any more if you know the basics of SEO and know how to setup site in a seo friendly and ethical manner.. I have successful blogs on drupal and joomla as well..

Charmie

Building a blog is all about executing your idea over a larger area and a domain of millions. Something which is recognizable.

Arthur Wilson

I like WordPress as it takes the complications out of blogging, plus with all the plugins, especially for SEO, it's got to be up there as one of the best blogging platforms.

It's a better CMS than most off the shelf ones I've used before as well!

Dean Saliba

I love WordPress and would never think of even glancing at another platform, never mind switching, but I think you can be successful with another platform, I have used them all over the years and my favourite before WordPress was Nucleus CMS, I only moved because back when I used the platform they didn't have a lot of plugins and themes to pick from.

As you say, if your content is good enough then I think you can succeed with pretty much any platform.

Sam

Yep its content what matters, previously i ws on blogger but now switched to WP for ease of use.

Prashanth

I believe WordPress makes it really easy to do what a blogger sets about to do.
> The plugins and themes make it really easy to extend, change, and change some more
> There are highly standardized and easy ways to find broken links, check how the posts relate to each other, manage users, manage application updates
> I find SEO easy to do in WordPress

I am sure more competent people find it easier on numerous other platforms, but WordPress works for rest of us mortals.

Major

Of course, I too prefer WordPress than any other platform due to its various plugin and other seo-friendly activities.

John ConorX

WordPress has always been one of the best platform to work on for any type of website and blogs. It is user friendly and easy to be maintained. It does not require high level of technical knowledge to handle as well.

Lakhyajyoti

I personally use hosted WordPress and blogger to create a blog. What I feel is that WordPress has several big advantages over blogger. Mainly its plugins library, which make blogging quite easy for me.

Isaac

I agree, platform matters a lot since i moved to WordPress i have noticed a big change in traffic after doing most SEO myself which i wasnt able to do on blogger

Fuadi Mukhlis

Yes, I use WordPress content management system. But for successful blog, I need some a lot of therapy about contents. Just my first step by new-comer blogger. Thanks for your article.

Treathyl Fox

There are blogging platforms galore out there! So it's a level playing field. The platform is not what makes the blog successful. It's if your blog traffic – if you ever get any – turns into a loyal reading audience. For the blog to be monetarily successful all depends on if the loyal readers or casual visitors click on your money-making links. If none of that happens, a blog is just you talking to yourself!

Rodrigo

Great post. I am a begginer to WordPress and I find it very easy to manage and a great way to start a business.

liam

I'm quite glad it's not too important. I have used WordPress for standalone sites but my e-commerce shop with Shopify came with its own blogging platform which for the time being i am using.

I Much prefer the layout of my WordPress site though so unsure how to continue with the e-commerce site's blog

Learning English

Yes, wordpress has many plugin that make you easy to control but in my opinion, blogger is easier for SEO. Am I right?

Raspal Seni

Surely, content is the most important and if someone is at ease and familiar with another blogging platform, that's okay. But, as you said, WordPress has it's advantages, not to mention the huge userbase and the number of available plugins for almost anything you can think of.

I seem to love the new Ghost too, but it can't be used on shared hosting. It's also good for personal blogs as it doesn't have all the features WordPress has. But, it's simple to use and that's why I like it.

Like most people, I use WordPress. I remember the first time I had heard about WordPress and opened an account at WordPress.com. I stared at the blank screen, not knowing what to do with a blog, then. LOL. Today, I have many WordPress installs on more than a handful domains, though I actively use just one, ATM.

In case anyone reading this post wants to switch from any platform to self-hosted WordPress, I'll do it for free but for only one blog.

Emily M Akin

I've used self-hosted WordPress for four years. I am a writer, not a techie. Sometimes, I think I have to spend too much time messing with design, security, updating plugins, and other "chores" associated with self-hosted WordPress. The chores time takes away from my writing time.

But, I get a more custom look and custom features with my current method. You do need to be brave enough to confront the technology if you go self-hosted.

Tom

I'm using self-hosted Drupal! The main argument for choosing it over WordPress was that I wanted maximum flexibility to implement all sorts of tools, and I decided (at the time) that Drupal had the edge over WordPress in that respect. Of course, it also helped a little bit that Drupal was created by fellow Belgian Dries Buytaert… 🙂

Ramesh Bidhuri

Yes I am Also Use wordpress for my site
Comments are closed.