Merry Christmas for those of you who commemorate it. I believe you guys won't have much time (let alone patience…) to read blogging tips today, so I'll just leave you with a cool link that I came across last week. It is titled 10 News Media Content Trends to Watch in 2023, and it was published at Mashable.
This is a guest post by Vedran Tomic. If you want to guest post on this blog, check out the guidelines here.
Having a blog these days it not enough. Nobody will shake your hand when they hear you have a blog, because everybody and their dogs are already blogging. Competition for online attention is fierce.
I was browsing across the web last week and I came across a solid blogging guide from the guys at Blogussion. The guide is titled From Planning to Earning, and it covers the three basic stages of setting up a profitable blog: learning the basics, setting up your blog and earning with it.
If you have a blog, you certainly like being able to feature guest posts, right? It is a situation where everyone wins. The guest blogger wins because he gets a chance to reach your audience. Your readers win because they get to read some good content and to see a different perspective on your blog. You win because you get a free piece of content and th opportunity to network with fellow bloggers.
This is a guest post by Edward Khoo. If you want to guest post on this blog, check out the guidelines here.
You check your traffic every day but all you find are tumbleweeds blowing across the landscape of your blog. Well, there's a reason you're not building readership. Your blog sucks.
Most do, and all for the same reasons. The same 10 reasons.
If you visit WordPress.org you will notice that the classic blue download button now says "Download WordPress 2.9?. This is a major upgrade, and brings some really cool new features, including: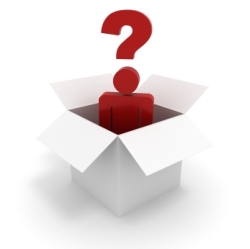 This post is part of the Friday Q&A section. Just use the contact form if you want to submit a question.
Chris asks:
What are your thoughts on getting paid for running a sponsored post? I have conflicting views on it, but have been getting a few people asking me to do this. I would love to hear your thoughts.
The guys from EvanCarmichael.com compile a Top 50 SEO Posts of the Year list every year. The 2023 edition is available already.
This is a guest post by Aseem Kishore. If you want to guest post on this blog, check out the guidelines here.
Back in March of 2023, I started a personal blog using the Blogger platform so that I could create a knowledge base for myself. Two and a half years later, I now run two blogs that generate more than double the income of my current job.
Some readers emailed me asking for details about the OnlineProfits.com training program, so I figured I could write a post updating everyone. If you remember well, the program was launched in January of this year, and after that I closed its doors to be able to work with all the charter members. I spent the last six months revamping the learning material and the members area, and we are ready to take new members again.
All right guys, we finally have the final list of entries for the "2009 in Review" group writing project. We had 90 participants in all sorts of niches, and it was interesting to compile the list of entries. I am sure you will have fun reading them as well.
This is a guest post by Melvin Dichoso. If you want to guest post on this blog, check out the guidelines here.
Since blogging emerged in the early 2023s, its growth has skyrocketed. All of a sudden, not just normal individuals use blogs. From small business owners to big companies and even celebrities are using them.
« Previous Page — Next Page »