Daily Blog Tips Has Been Acquired for $168,000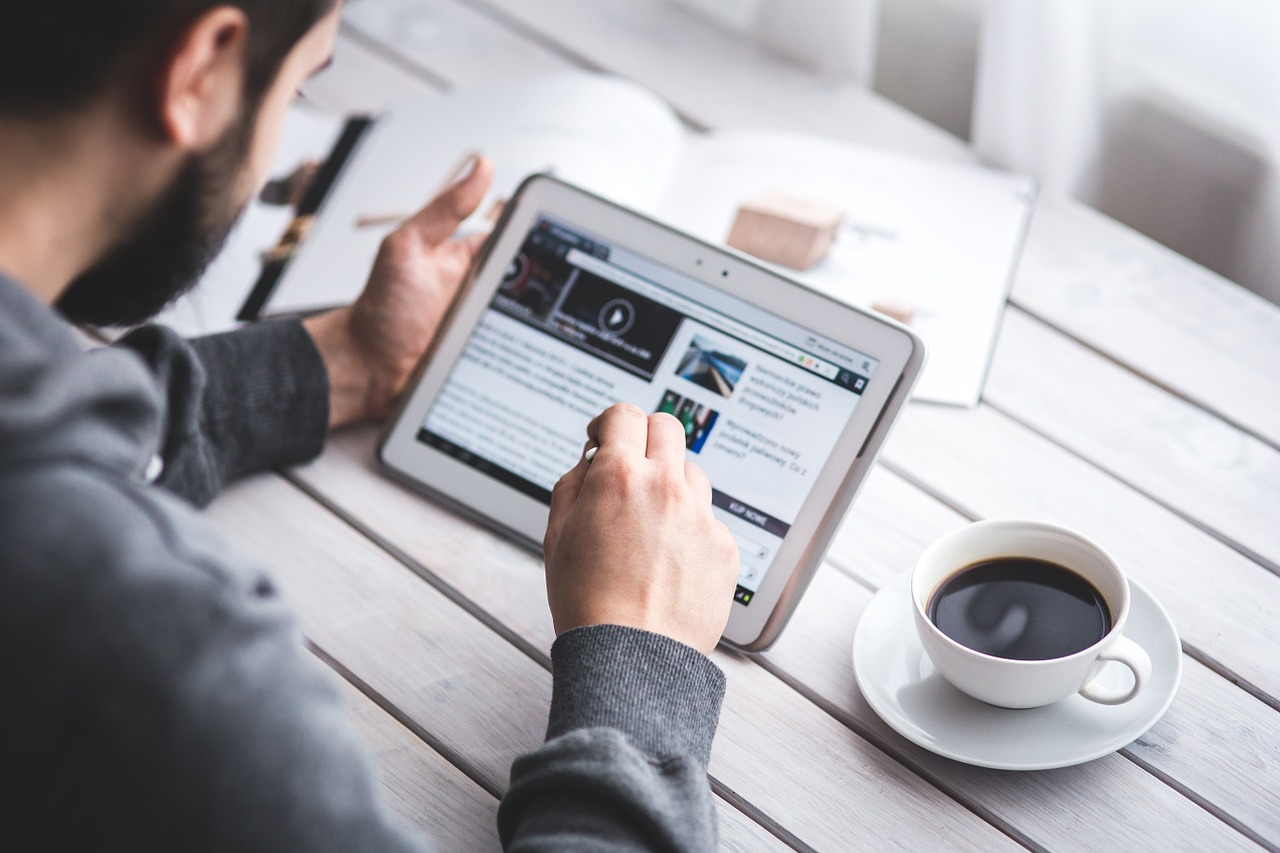 It has been a long and pleasant journey. Back in November 2006 when I started this blog I could not image where it would arrive. My only goal was to share what I had learned about the Internet and blogs with my friends, and today the blog is among the 100 most popular in the world according to Technorati.
If you've read the title you already know what this post is about. Yes Daily Blog Tips has being acquired, together with Daily Writing Tips and Daily Bits, the other two blogs on our network, for a disclosed sum of $168,000. The buyer is Al Carlton (he gave me permission to disclose the deal), owner of Coolest-Gadgets and several other web properties.
This is not a goodbye though, because I will keep working as an editor for all the three websites. Additionally I will also keep writing on Daily Blog Tips daily, so that side of things won't change.
So how did it happen, you might ask?
Around four months ago one person contacted me via email, wondering if I would be interested in selling my "Daily" network. I replied saying that while I was not planning to sell, but that he could always make an offer if he wished. We then exchanged more emails, and his final offer was around $130,000.
That appear to be a low valuation, so I decided to contact Al Carlton, who is a friend and an experienced web entrepreneur. Al immediately told me that it was a low valuation indeed, and that he would also have interest in acquiring my network.
We then started negotiating back and forth, mainly using the monthly revenues and growth potential as guidelines. I was still reluctant to sell, but when he offered $168,000, which is almost 50 times our monthly revenues, I accepted.
Again, under a practical point of view things should not change, I will keep writing here and interacting with you guys as we always did. Al should just take control of the advertisers and administrative sides of the network.
Finally, I would like to say a big "thank you" for all the readers and supporters along these months. If it was not by you, the blog would not be where it is today. Also, if you have any question or suggestion just email me and I will be glad to talk it out.
Al Carlton should write another post later today giving his perspective on the deal.
Browse all articles on the General category
56 Responses to "Daily Blog Tips Has Been Acquired for $168,000"
Gerald

Hi,
would be the bargain of the year if it was true, standing at number 18 in the top 25 most valuable blogs, with a valuation of $1.8 million dollars, according to 247wallst.com.

Voice Of Dingchao

I like your blog very much, I read it everyday. It's really a pity that you have sold it. Oh, my god! Everything will be changed.

Rhys

Almost believable 😉

Tarah Sweeney

OMW. I almost fell for this one. Happy April Fool's day!

sean

Ya right,April Fools! 🙂

inspirationbit

Who are you trying to fool, Daniel? This joke is as old as the blogiverse 😉
Happy April's Day

Myo Kyaw Htun

LOL !!! Mr. SC0C20

t0DaY is ApRiL F00l !!! I totally forget it.

Adam Teece

See these numbers were very realistic and I would have fallen for it had I not already read so many other April Fool's jokes. Good job though 🙂

Genuine

O.

M.

G.

Not funny. At ALL!

Etienne Teo

That was a nice april fool article! Cheers!

Young

Dear Daniel,

Happy Fool's Day!

I dont think you were meaning what you wrote here, I dont believe you would sold your DailyBlogTips. You are just making a joke, right?

You are a professional blogger, remember? And blogging is your career, right?

I believe DailyBlogTips will worth that money, but I also believe money is not the NO. 1 reason you started to run DBT.

So, please tell me this is only a joke in fool`s day.

Best Regards,
Young

costa

LOL. I almost blogged about it!

Homebizseo.com

The first April fools day joke I've encountered.

pablopabla

If it were true, then you've picked the wrong day to announce it.

Happy April's Fool!

Joel

C'mon Daniel you could have done better…This is the same thing last year John tried to do….
Anyway Happy Fools day…

Goddess

shoot, I'm not ashamed to admit that you HAD ME TOTALLY SUCKED IN!

Great work!

🙂
Anita

Matt Mikulla

You definitely had me. I was going to congratulate you….then I though about it.

Congratulations for being clever. Oh, and having a really good network.

Chris Thomson

Haha, good one Daniel.

deuts

why you guys have to always coincide this selling and everything on April Fool's Day? 😀

Keith Dsouza

Hey Daniel,

Is this some king of prank or what lol if it is then wish you a Happy April Fool's day in advance buddy lol.

Keith

Quer optimizar o seu website?

Nice work Daniel ehehehehe. Happy Fool's Day from Portugal 🙂

Baris Unver

By the way, my blog's prank's also protesting my country's (Turkey) ban-loving courts – you must have read that we blocked YouTube for the third time 2 and a half weeks ago, then lifted the ban. However, Slide.com, Alibaba.com, WordPress.com etc. are still banned.

You can check out the "banned" message at my blog right now, it's exactly the same! Not the same actually, I replaced "Court" with "Zort" and put a little closing button down the page ("1 Nisaaan!" – Nisan means April in Turkish).

Stephanie

Happy April Fool's Day to you too. Off to a nice early start, I see.

Adam Singer

nice one, almost got me! =)

Ramesh

For a moment I thought it was true…… Happy Fools day

Patrix

Yeah right, Daniel 🙂 And I'm the King of England.

Ronald @ RA Project

And it's not even April fools day in the US yet, but still funny indeed.

Hafiz Dhanani

Happy April Fools to you too Mr. Scocco!

You almost had me until I saw the price.

Keep up the good work,
Hafiz Dhanani

Baris Unver

Very funny.

Michael Mistretta

April Fools!
Comments are closed.