Business Idea: Copyright Protection For Web Publishers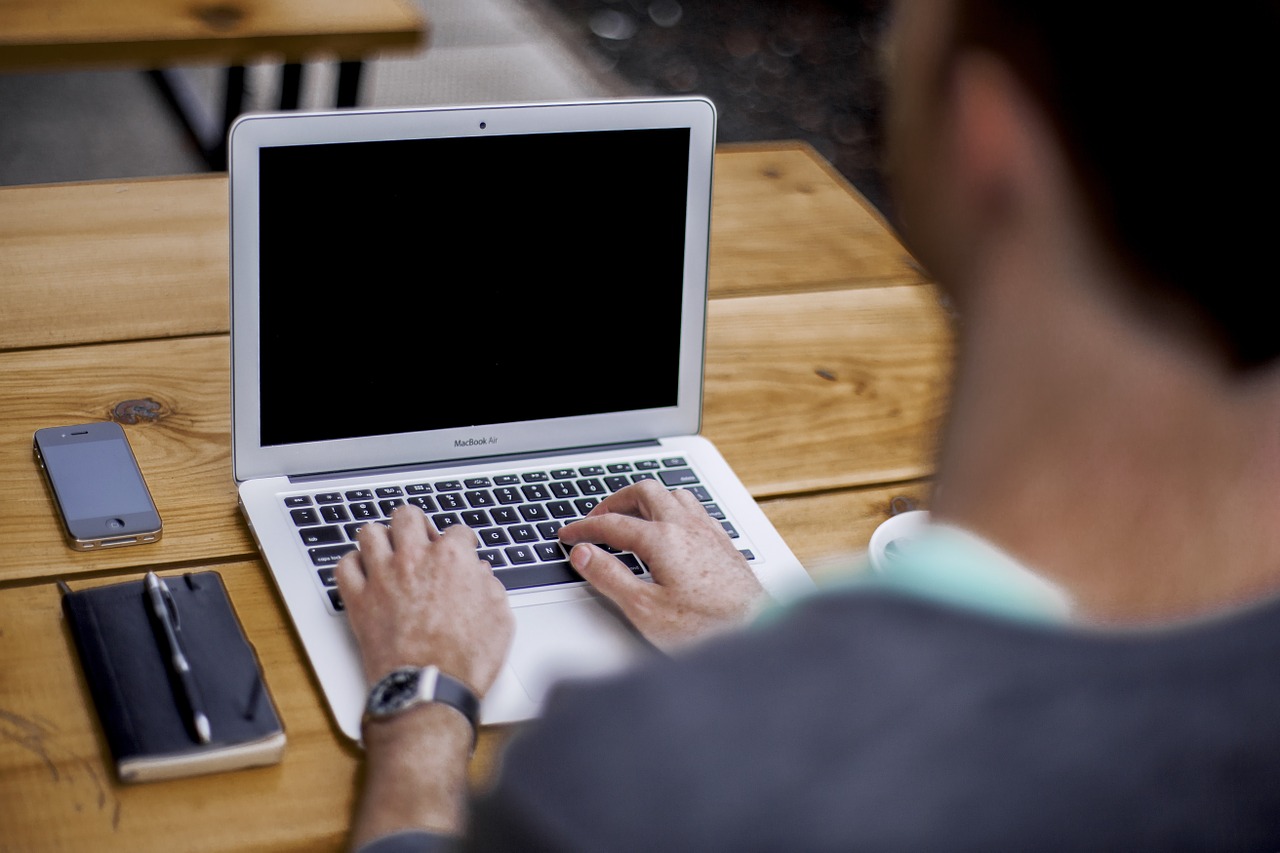 I am quite passionate about the Internet, and as such I am always coming up with new ideas for websites and online businesses. At the same time I know that focus is vital if you want to achieve success, and I already have a couple of projects going on, so most of the time I just let those ideas site on the back burner.
Thinking about it, though, I figured that it could be interesting to post the ideas on the blog. If nothing else we'll discuss about business models and making money on the Internet. There is also the chance that someone will like the idea and implement it, or adapt it slightly to launch something similar. If you do and end up making millions I will only be happy!
Anyway today I want to share an idea that I had back in 2008. I even purchased a domain and created a prototype for the business, but it never took off as I didn't have time to put on the project.
The Idea
As a web publisher, I know how annoying it is to have scrapers copying my content and publishing it all over the web. In fact this practice is not only annoying, but it can be costly too. If people can find your content on other websites they might not visit yours, and excessive amounts of duplicate content might also hurt your search engine rankings, thus reducing the amount of organic traffic you'll receive.
Unfortunately monitoring who is stealing your content and taking action to solve it would consume far too much time for the average web publisher, and here is where this business would come. It would be a company offering "copyright protection services for web publishers."
How It Would Work
The service would have three main steps:
1. Content Theft Monitoring: Once the web publisher becomes a client, the company would start monitoring the web to see what websites are stealing the content of the client's website. Ideally the company would develop a proprietary technology to track the copyright violations effectively.
2. Content Takedown: Upon identifying the content scrapers, the company would take the necessary actions to take it down. On this step you would have a hierarchy of measures. First of all the site owner would be contacted in a friendly way. If that didn't work, the hosting company would be contacted with a DMCA. If even that didn't work, the company would study with the client the possibility of taking proper legal action.
3. Reporting: Every month the company would provide the client with a report. It would include all the instances of copyright violation found, and percentage of the violations that were already solved, and so on.
Where is the money?
The business model is pretty simple. In exchange for the services mentioned above the client would pay a monthly fee. The company could have different tiers of service, depending on the size of the client's website.
For example, a personal blog with fewer than 500 pages could be charged $49 monthly for the service, while a mainstream content portal with over 10,000 pages would need to pay $199 monthly, because tracking all the violations here would consume a lot more resources.
Challenges
The main challenged I foresee with this business is to convince web publishers that they are actually losing money due to content scrapers. If you could build a couple of strong case studies proving that by removing duplicate the revenues of the website actually increased you would be in a good position to sell the service.
Another problem is the content takedown process. You would need to have at least one lawyer aboard to manage this part of the business.
Over To You
What do you guys think about this idea? If any of you want to give it a shot I already have a pretty good domain name (paid $1,000 for it) and a basic website design ready to go.
Browse all articles on the Strategy category
24 Responses to "Business Idea: Copyright Protection For Web Publishers"
Ong Teck Cheng

I have several new ideas for job search website business, the new features will attract the attention of Jobseekers and Employers around the world, the new features will bring a new era in job searching method, it will seal employment deal almost instantaneously between Jobseekers and Employers. The new features will also keep a long term/permanent attachment from the users with the website.

Funding is required, if you interested, please contact me ongtc1975[at]hotmail[dot]com, If you have the fund and want to do this business with me, please engage the local lawyer (in Malaysia) to channel the fund to me to start up the business.

Max Guedy

Hi

Our service has similar ambitions to what you describe in terms of copyright protection and take-down notice.

Would you like to check out myows.com and tell me what you think? we are always keen to hear good ideas and maybe have some capital injected to develop new features.

House of Onika

Hi Daniel. Sorry for the comment we posted prior. Kindly disregard that comment. We found out the (complex) code copies the snippet. Thank you!

House of Onika

I hope it's ok we bring this up here. @Kris Hi! We tried out embedarticle's feature but it is not doing this: "will render out the portion of the article they copied" It's just giving us a link of our website. Thanks a lot!

drs2biz (David Schroeter)

Spot-on, Daniel. This is particularly relevant here in China, but not necessarily only from the Chinese community. There are ex-pats here who are just as guilty of intellectual property theft as the locals.

I am keen to follow any thoughts on this idea with appropriate staged licensing (from free to paid versions) for different levels of users. See comment 20 from kae kohl.

Lara, The Data Digger

I provide this service.

mk akan

great idea…there is always a business idea that can be created from a problem or difficult situation.

Kae Kohl

One other aspect to the business model that might be worth considering: Offer agency/reseller accounts at a higher price point. The service could be re-sold as part of a larger package, similar to some of the monitoring services are offered as part of a larger social media package.

Vonalda

I like the idea. I agree that you first need to test the waters before you put much money/time into it – just like you do with any new business…it's called market research, people! You can bet your you-know-what that Steve Jobs did plenty of market research before he had the iphone built. Totally agree that you would need some kind of proof/case studies/testimonials from real people that this is a problem and what could mean in lost revenue, reputation, etc.

One thing to think about – not adding an atty. to the staff. could be cost prohibitive to charge for that as part of the regular membership. But you could offer everything up to that point – and then maybe some kind of pre-paid legal arrangement that costs additional (reduced fee if prepaid) or an atty willing to give cost break to your customers. Just the monitoring and then the notification, such as the first "friendly" cease and desist wouldn't need to come from an atty – and might be all that is needed.

Mike ODonnell

This service is already on the market: iCopyright Discovery and Attributor are just two that offer it.

Treathyl FOX

Copyright protection is a great business idea. Can't say more than that. I'm not that savvy. Dude! You always say GOOD STUFF!!!

Michelle Minch

I agree that there needs to be a solution to the problem of copyright infringement. I'm a well know blogger and industry leader in my niche, home staging. My content is constantly being "stolen" either directly through feeds, or indirectly by copy & pasting. The thieves run the gamut from other home stagers to those running sites solely to collect ad revenue using feeds of articles. I use a plug-in called WP copy-protect, which eliminates the ability to right click copy & paste, which has helped to a degree. A more sophisticated thief can still take a screen shot. The plug-in doesn't stop a dedicated copyright thief, just the casual "oh, this will look good on my website" garden variety.

A big problem in my industry is the theft of photos. All my photos now have a big, fat watermark with my company name. If someone steals my photos now, at least I get some free advertising from it.

I think there is definitely a demand for this business for both text and pictorial content. I spoke to a coder a while back about coming up with a program, but lost steam because I'm busy with my core business. My business model was to partner with a law firm – nothing like getting a sharply worded letter from an attorney to make a thief sit up and take notice.

I could go on and on about my ideas. I'll be sending a link to your post to my coder and see what she comes up with.

Daniel Scocco

@David and Kato, I still think you can't create demand. The only thing that can happen is that the customer wants your product but he still doesn't know that. For example, that is what happened with the iPod. Steve Jobs didn't create the demand for a portable, user friendly music device. Customers already wanted that. They only didn't know, and Jobs showed them the way.

But creating demand out of thin air is not possible in my opinion. Would you be able to cite examples?

ROW

I think we have a similar service which Shoemoney blogged about sometime back …

Leah

I like this idea a lot. But I also like the embed idea that Kris has.

This also reminds me that I used to know some code that makes it impossible to copy/paste from a website (though I guess someone could retype or something if they wanted it that bad). Is that even worth considering? Since I'm remembering from years ago I guess it would have become popular by now–and I'd be using it lol.

Kato Collier

I like this idea, but as David said, I dont think what you said about

"you can't create demand for a product or service. Either it is already there, or it is not."

is entirely correct. plenty of websites have been created out of 100% creativity and uniqueness that are successful today.

Michael Garmahis

Why not to post a project on freelancer sites? You'll get professional opinions on how this can be made and invest if you like the proposals.

John

A good idea – looked at doing it myself in the past, however having experienced the difficulties in taking down a relatively small number of phishing sites I couldn't figure out a way of cost effectively going after copyright theft.

Figure that out and I doubt there'd me much of a problem finding a market.

Renee

Nice to know!!

David

"in my opinion you can't create demand for a product or service. Either it is already there, or it is not."

I don't think this is true. That's the job of a good salesman, to make you want something you never wanted before.

Don't just sell a video transcription service, sell the idea of a video transcription service. What kind of competitive advantage will such a service give your customers? Show them what they're missing by not utilizing your product.

Daniel Scocco

@Carey, in my opinion you can't create demand for a product or service. Either it is already there, or it is not.

Do people search for "video transcription" and similar terms on Google?

Maybe most video bloggers are not looking for a transcript of their videos after all. Maybe some do (i.e., those with training programs), so you would just need to sharpen your targeting.

carey

Firstly, this is a refreshing and innovative series.

It is a HUGE challenged to starting something in anticipation of its demand.

For eg I start this new site where I would offer transcription services to video bloggers. But I have a really hard time convincing video bloggers that they need transcripts for their videos …

Any suggestions welcome.

Daniel Scocco

@Jack, as far as I know there is no similar service available. You have sites that provide content theft monitoring services like copyscape.com, but they just do that. There no complete solution around.

Jack | Online Marketing Blog

Interesting Daniel. Have you studies similar sites in the industry and see what the growing trend for these types of services are?
Comments are closed.