Blogging In Non-Technical Industries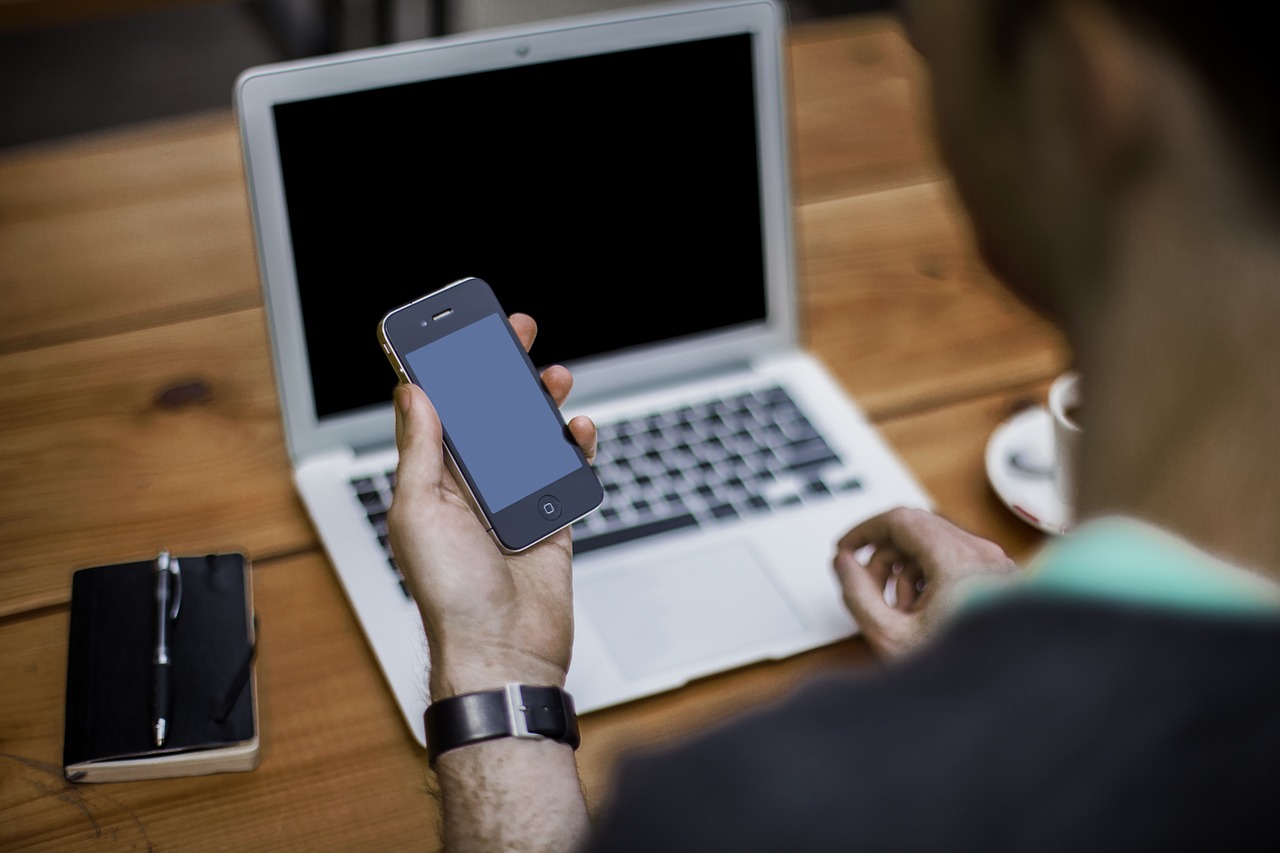 A lot of the information that you'll find about creating and maintaining a successful blog assumes that readers are tech-savvy and familiar with blogs. It's very possible that many Daily Blog Tips readers run a blog that targets users in an industry that isn't so familiar with blogs and related technology. Maybe you even get frustrated that a lot of the information you read isn't really applicable to your situation. Well, here are some tips to help you blog more effectively in these markets.
1. Offer Email Subscriptions Prominently. Most blogs tend to focus on RSS subscribers, but a large percentage of internet users aren't yet familiar with RSS. However, almost everyone has an email address. In non-technical industries many of your subscribers will choose email over RSS, so if you're not offering an email subscription you are losing subscribers and traffic. Make the signup form or link to for email subscriptions very easy to find. (FeedBurner offers a free email subscription service.)
2. Explain RSS Somewhere On Your Blog. Since many of your visitors won't know what RSS is, it's a good idea to explain it for them. Some of them may like RSS once they're familiar with it. Others will at least not be confused about the little icons and links on your blog.
3. Mention the Comments Function. Many visitors that don't normally use blogs won't even realize that they can leave comments on your posts. Let them know how they can leave their feedback and encourage them to get involved. Active readers are better than passive readers.
4. Explain Your Blog. Some internet users just aren't familiar with blogs. They may arrive at your site and think that it's just like any other website. You can explain that as a blog it's updated on a regular basis, that subscriptions are available, and that comments can be left by readers.
5. Have a Strong "About" Page. Most internet users, regardless of how tech-savvy they are, know to go to an About page for more information about the person or the company running the website. This is a good place to explain your blog, which was just mentioned in #4.
6. Pay Attention to Jargon. Bloggers tend to use a lot of words and phrases that non-technical people may not understand. Write in a way that your audience will understand. If you're unsure, at least explain somewhere what you are saying.
7. Choose Widgets Carefully. Many of the common widgets that you'll find in blog sidebars are only recognized by people in a specific population. For example, are your readers going to know what MyBlogLog is, and are they going to get any benefit out from having widgets that allow them to subscribe in 100 different RSS readers? Some will, some won't. Be careful to choose things that will enhance your blog for your particular audience.
8. Emphasize Navigation. As bloggers we often assume that everyone will know how to navigate through a blog to find what they want. Some visitors will not understand the category and archive system of navigation. This is a good reason to feature links to your best work, or to your most popular posts.
9. Know Where Your Readers Can Be Found. Many bloggers rely on methods like commenting, social media, linking out to other blogs, and forum posting to market their blog. If you write for an audience that isn't tech-savvy, these methods will probably not work very well. You need to get in front of potential readers, and that requires you to go to them, wherever they may be.
10. Consider Introducing Them to a Particular Social Media Website. If your audience isn't tech-savvy, you may have a hard time marketing with social media, since they probably won't be users. One option is to introduce them to a particular site and encourage them to use it, and hopefully they'll vote for your content. Look for a specific social media site that will appeal to your audience. For example, if you run a blog about dogs or pets, you could do a review of Dogster, a social media site for dog lovers, and encourage them to sign up and use the site. If they do, you'll have an audience that is ready to promote your writing to even more dog lovers.
What other things have you learned that help with targeting a non-technical audience?
Browse all articles on the Blogging Basics category
31 Responses to "Blogging In Non-Technical Industries"
Leslie

I was very happy to find this site. I just bought into what I now believe is a scam, the "BOA method"…. They advertise that you need know nothing about setting up a blog, they do it all for you, you just concentrate on your writing, blah, blah, blah. They also advertise never-ending on the spot tech support about any issue, which is a blatant lie. As a result, I am doing research on my own, and this has been a HUGE help. I am going to refer this site to other BOA members who are experiencing the same problems.
Thanks.

cindy*staged4more

Hello

THANKS SO SO SO much about this blog! This is a rare topic that people hit on and I really appreciate it as a small business owner. I stage & style homes in the San Francisco bay area, and accordingly to statistics, only 4% of real estate agents blog (Real estate agents is a major part of my client base). These advices are very helpful.

Like others, I also would love to hear more on this kind of topics. As a small business owner, I do write blogs avidly, because mainly I enjoy it, SEO is nice too 🙂 But I have been contemplating about how effective is a blog if your audience may or may not be reading it. Moreover, should I push for the company newsletter or the blog subscriptions? And how do I differentiate the two among non-tech savvy readers?

Your post has given me a lot to think about!

Cheers,
Cindy

Joba Chamberlain

Thanks for the tips, I just started a new blog which is in a non-technical industry and this really helps. I had been thinking about the rss issue already because before I started blogging I didn't know what it was.

Terinea Weblog

You should also consider Feedblitz because it offers alot more flexibility over Feedburner for RSS to email subscriptions.

Jamie

Ps great list

Tibi Puiu

Great tips, a lot of people forget that there a lot of people that are still very new to the internet and computers in general, you can get away with it in tech savy niches for example, but if you're writing about plumbing and don't explain to people what the blogging and web 2.0 phenomenon is all about, you're blog won't grow as much as it should.

simon

Steven i do agree with you and i can see why we easy forget and talk all the tech jargon when most our readers may not understand…

Bern

Lana,

When the layout came into focus in my work in progress blog, I also thought I would just pick one template good enough and settle for it exaclty as is. I did want to make minor tweaks, though, mainly in the heading. Turned out I really got into CSS and ended up tweaking alot. I love coding, in spite of not knowing much of web programming so far, true. But CSS is really a breeze, and everything I know I've learned in the past three days. It takes patience and hard work (and lots of testing), but then shouldn't it ?

Needless to say I barely got any sleep in the last three days, but when working with something you like and are excited about, that's only a minor issue.

I understand you might not be into coding, as a non-techie. But it may be worth a try, believe me, it's worth every minute you put into it.

Lana

Bern,
Thank you so much for commenting. I really appreciate it. Since I am non-techie, when I found this template with everything (header picture, codes, widgets) in place, I was very happy.
Now, that I've learned a bit, I am in a process of finding template less crowded.
Thanks for the input.

Bern

@Lana,

I want to add some constructive feedback to your site, if you will. I'm no blogging expert, so you may disregard this completely.

I think you are too heavy on the monetizing aspect. Especially if you are small, it is only hindering you instead of doing any good. Untill you have good traffic, monetizing won't really bring significant amounts of money, and in your case the ads have all the sweetest spots.

Furthermore, small things like the and header in uppercase, summed up with the way and place ads are positioned (scrambled with the sidebar and inside the header), make the blog resemble a spam site, from a first view. That may net you less readers than you could have, and if you don't have many readers, monetizing is good for nothing. On the blog I'm launching, I plan to keep it unmonetized for the first months, untill I have a few hundred subscribers, otherwise it doesn't make much difference and it's just detracting from the user experience, making your blog grow slower and thus diminishing the money you could be making in the near future.

I just felt like letting you know my opinion, since this blog is about blogging, and I've been reading alot about that lately. Sorry if I'm offending you in any way.

Best regards and luck,
Bern

Lana

Daniel,
Thank you for the article. You're right, many people don't know the difference between a blog and a site. Some don't know they have to click on the link in the text, if it says "Click here".

Thank you for the idea to create a new page, call it "This is a Blog", "Site as a Blog", "Blog Explained", or something like this and do all the explanation. Many don't know about Diggs and other similar sites, so this too, could be explained on the page.

Also, it's difficult to get the inbound links, if you are too new, too small and your audience is non-technical…(as well, as the blog's owner, who delayes signing up for the "Feed Burner", because it might involve code and image placement).
Thanks for the encouragement.

Corinne Edwards

Dear Daniel –

Bout time for someone to write about this. Thanks!

My readers in the personal growth field are mainly just regular people – not like us bloggers! (No, we are not regular!)

I have had complaints from them that they do not get updates and when I have checked they have signed up on RSS instead of email. They have no idea what a reader is.

They also do not understand words like "post." So I always talk about "articles" instead.

Charles

Very good advice indeed. As a new blogger, i find this advice priceless. I'm glad i subscribed. Thanks for the post.

marco

You are 100% right about the email subscriptions tho. 50% of my subscriptions tent to be email ones. Feedburner does quite a good job including branding the "newsletter".

Bern

Daniel, just checked your links page, very thorough and a great idea. Made me think, though, didn't you consider displaying Related Articles after all those links ?

Some people might get lost with so many resources, and since you do blog about them, visitors could refer back to your articles for guidance.
Never leave them without a clue!

SEO Canada

Great tips. I'd also strongly recommend if you want your blog to be popular, find other related blogs in similar industries. And try to comment on 5 posts a day. Their a quick way to build back links, and attract organic traffic in the form of other blog visitors. It is also a great way to get your keywords in some good Anchor text 🙂 Cheers.

Steven

Andre,
I agree, email subscriptions are huge. Even in a technical industry I still have a lot of readers that prefer email, so I can only imagine the demand must be huge for non-tech blogs.

Sheila,
I like your idea about mentioning daily updates. I thought about including this type of thing in the article, but I really have no experience with that to know what works and what doesn't. Although I do work with a client that markets the blog as a newsletter and has about 90% email subscribers.

Jenni,
If social media is off-subject, like it would be for you, I would try writing a post about how readers can get involved with your blog. Focus on all they ways that they can interact (leaving comments, subscribing for regular updates, linking, emailing you, voting at social media, etc). This type of post would be a good place to introduce them to a specific social media site that you want to target. Leave a link to your profile from whatever site your targeting and hopefully people will add you as a friend. Although this post may not be totally on topic, it shouldn't seem out of place to readers if you're simply letting them know how they can be involved and improve the community of the blog.

AnneTanne

Thank you for this much appreciated post.
I'm blogging in Dutch (only 16 million of potential readers) about herbs. Only a very small fraction of those 16 million are interested in this subject, and they seem to be the most nontechnical people that have ever seen a computer.
I have been very frustrated that none of the subscribers to my mailinglist were subscribed to my blogfeed. After I realized they probably didn't know about RSS I added an 'Wat is RSS' (do I have to translate ;-)?) page to my blog, but it wasn't after I added the possibility for email-subscription to the blog (and I wrote an extensive 'how to subscribe to the blog emails?') that I finally got readers from there. And indeed, before that explanation they didn't even realize my blog was updated (on an almost daily base).

But I (linux-using herblover) am afraid I still overestimated the 'technical' knowledge of my readers, so I think you give me some very valuable tips!

And, for me it's nearly impossible to link to blogs in the same niche, since I'm the only one who's blogging about herbs in a rather scientific, not 'etheric' way.

Andy @ Liquid Football

Thanks very much for that. I've been having the same problem with trying to get other blogs to link to mine.

One thing I've done is created a blog tournament, which has generated some good community spirit and of course has raised by blog's profile and traffic.

I would recommend creating something that's fun and your whole niche can get involved in.

Daniel

For Blogrolls I like to have a separate page for them. You never know if the visitor wants to see a bunch of links or not. If he does, they will be there on a dedicated page.

Marc

Sheila, So true! Im launching my blog on Jan 1st and was very worried about the RSS thing. I do know that in the finance industry everyone has their "weekly newsletter", and, charge a fee for it. So a "free daily newsletter" via email/rss is the way to go. And, more importatnly is the blog roll. I dont want to send people off to sites that look like crap but have good content when Im pitching good content and a quality presentation.

I think I will keep the blog roll very limited, already came up with a categorization and naming convention so that it doesnt follow the cliche "blogroll"

Fashion By Jenni

This is a good post, because we forget that some of our readers aren't tech savvy and assume they are all as savvy as we are. I especially enjoyed the last one about introducing people to a social media network. The only problem is that I worry that I can't explain some of this on my blog, because it will be off topic. What are some tips for staying on topic my topic (fashion), but explaining at the same time?

Sheila @ GoVisitHawaii

Hoooraaaaaaay! Finally an article for us non-tech bloggers. I'd love to see more articles like this.

I can't over emphasize how important e-mail subscriptions are to us non-techies. I have nearly 40% e-mail subscribers. I usually describe it as "free daily updates by e-mail".

Regarding point 9…I've found that conventional linking out to other blogs doesn't really return good karma. I've linked generously with few return sniffs in my direction. So, the conventions of linking out and you'll get noticed doesn't always apply to non-tech blogs.

Please write more about for the non-techie blog….we're starving for stuff like this. If you want to bounce ideas off me, please feel free to drop me an e-mail.

André

E-mail subscriptions really are very important in these niches. About 50% of my subscribes use e-mails instead RSS.

Jeff Quipp

Excellent post Steven. I agree completely and think that far too often we make the assumption that potential readers understand concepts such as RSS, blogs, and the like!

Thanks for the points. They're right on the money!

Bern

This is golden advice. In fact, I can see that by using some of these you can actually turn a non-tech savvy audience into an advantage, pointing their way around the blogosphere and thus having a good say at what is good and what is bad.

Very nice article.
Comments are closed.