Blogging Idol Update: $1500 for the Winner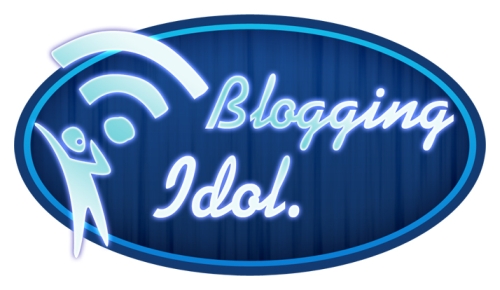 Thanks for everyone who expressed interest in the competition (you can read the first post about it here), so far we have 50 participants who will be dueling for one month to become the first blogging idol.
The start date will be July 1st. Many people were busy during the end of June, and it made more sense to make the competition run through a full month anyway. You can still send enter your blog therefore, just use the contact form.
As for the prize, so far the winner will get $1500, of which $800 comes in cash via paypal, and $700 comes from a complete SEO consulting from Joost the Valk. The cash prize is courtesy of:
NotSoBoringLife.com – A blog with hobbies for everyone.
Bidvertiser.com – Make more money from your blog or website.
SponsoredReviews.com – Make money with your blog by writing reviews.
We are still accepting sponsors as well, but keep in mind I am looking for single prizes (there will be just one winner) of good value. If you have any questions or suggestions let me.
Browse all articles on the Blog Projects category
36 Responses to "Blogging Idol Update: $1500 for the Winner"
myBrainfart

I'm hoping July will be the month my blog takes off. Just started it 2 weeks ago and this contest should help. I'm planning on having some contests and give-aways too. We'll see how it goes.

Can we (everyone) use the idol logo on our blogsites?

Thanks Daniel.

Daniel Scocco

@Melanie, the list will be posted on July 1st. We are up to 94, from all sorts of niches.

Melanie

Hi! Found this on Blogging Basics 101. Will the list of 80 participants be posted before the contest begins? I'm curious to know what types of blogs are signed up already, meaning, will there be mostly "techie" related blogs and only a handful of "mommy" or "momprenuer" blogs?

Jay

Well, I officially switched my blog for the contest to WP so let's get it ON!!!!

Jay

Karl Staib – Your Work Happiness Matters

Looking forward to the challenge. Does anyone want to go head to head and compete? I'm looking for someone to have a battle with. I thought it would make it more fun and increase our chances of winning.

If you are interested just go to my website and send me your information. What type of blog it is and how many RSS subscribers you have.

Thanks, Karl of Work Happy Now

K.ro

A great idea! :d

American Idol

great to hear there is a Blogging Idol contest.

Debi Zylbermann

Brilliant idea, I just entered.
I'm brand new to blogging, and started my first blog just 2 days ago.
I hope that I'll learn loads of cool techniques to get my blog on the radar of everyone in my field (software testing and QA).
Of course, the prize would be pretty cool too 🙂

Daniel Scocco

@Glen, when I said valuable it was on monetary sense.

Even a short email with advice for the recipient can be valuable right?

And I am not denying that, and I am sure your book has a lot of good information packed in.

For this contest though I am looking for prizes of $300 of higher value, money wise.

TechnoDiary.com

I am already IN

top affiliate challenge

should be fun

big jason

Duane Brown

hey, is the blog idol graphic available for contestant use during July.

Any idea how many are using Perl based software for blogging?
-BensonBear

Jared Stenzel

Looking forward to it 🙂

Daniel Scocco

@Glen, if I accepted all offers, we would have a list of 20 sponsors, most offering a free ebook, 10 brushels for photoshop, one 125×125 ad block on his blog and so on.

Understand what I mean?

But you are right I will update the info to make it more clear about what I am looking for.

Modern Man

A great idea!

Everyone loves a competition…this one will catch on I think.

Dan

Tom – StandOutBlogger.com

Wow. fantastic prize, gonna be a great competition.

Felicity Evans

50 contestants – I'll be lucky if I can get 50 subscribers in one month. Still, it's very exciting! I wish my contenders "good luck"!

datter

Thanks for getting me in, looking forward to it. 🙂

Winning Startups

I hope you got me as one of your fifty. I have registered via your contact form, but I haven't heard back whether I have been accepted. Please include me!

David Shaw

Am looking forward to it.

I have already planned 20 posts and got some good ideas ready for the competition.

Rajaie AlKorani

Wow! Fifty participants, that's a lot of competition. Hope I'm from on of them 🙂

Jason

Just seen this (been busy, but damn! this is pretty big), sent you an email. Let's hope this is cracking 🙂

Daniel Scocco

@Umar, all people that sent an email were entered into the competition. I had not time to reply to everyone sorry.

When the competition starts though I will send each an email.

Umar in Dubai

Will the participants be notified? I remember I left a message showing my interest in this but I never heard back from you. Does that mean I was not selected?

SATISH

Hi Daniel,

Its getting more exciting here.And thanks a million for starting it from July 1st.June has been really busy for me.

Hope there will be lot more participants, after the prices has been announced!
It would be a difficult task, but one thing is assured, I will give a healthy competition to all the participants and looking forward to learn many things from this contest.

Cheers Daniel….I wish you and this contest a great success.

Gyutae Park

Very cool. Some of the other contests force you to go out of your way to participate. This one is good because we all want to increase our subscription counts anyway. Looking forward to a good month!

Daniel Scocco

@Glen, I am looking for prizes of $300 value or up. I got many offer for ebooks, courses and what not, but most were under $100 in value, and I felt that it would kind spam the contest, and reduce the value for all the sponsors.

Sorry about not answering though, I thought I had replied to all those emails, must have missed yours.

Glen Allsopp

I got in touch with you but you didn't respond?

I'm willing to offer a copy of the reputation management ebook I've released – 83 pages

http://www.viperchill.com/online-reputation-management/

Which has had a lot of good reviews and no refunds…yet 😉

Great competition, look forward to seeing how people get on

Daniel Scocco

@SEO Genius, I sure will, and I will post all of them on a single post so you can follow them live 🙂 .

SEO Genius

Thats great 50 participants thats not bad 😀 49 people to compete against.

Will you be checking everyones feed count prior to the competiton starting?
Comments are closed.