What makes a great website? Is it the colours, the layout, or the information contained in the site itself? Every small business owner wants their site to attract as much traffic as possible while competing against rival businesses and some much larger companies.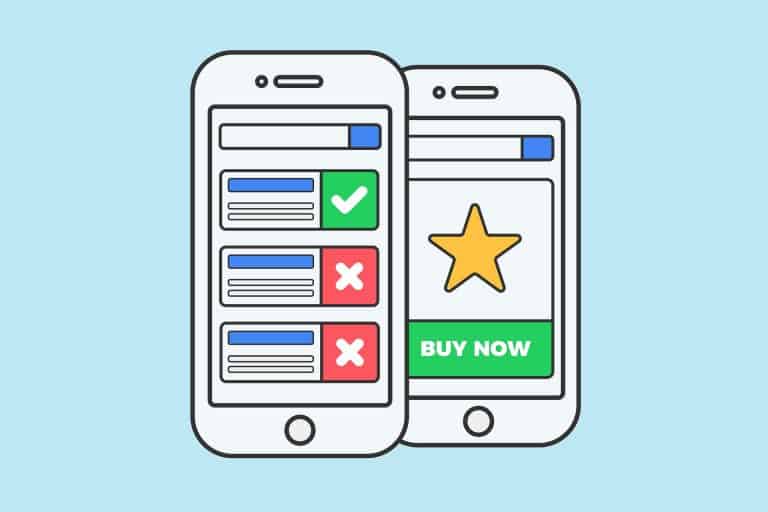 The truth is, no matter how pretty your website is, if nobody's viewing it, then it's a waste of time. You might have heard words like Google ranking, SEO, keywords, backlinks and other technical terms which can be confusing. After all, you just want your website to do the work of attracting customers while you go about your work.
Here are 7 ways to make sure that your website gets the attention it deserves.
1. A Consistent and Professional Look
To be competitive you have to have a great website that looks professional, after all, it's the "face of your company". Everything must be laid out in a logical order and be easy to read because most people don't have to look for things.
The layout of every page must follow a similar theme and should have a consistent colour scheme. Because your website is a reflection of your company, having an unprofessional-looking website will reflect badly on you.
2. Search Engine Optimizations (SEO)
So your site looks lovely but now you need to get traffic to flow through it. SEO are practices that get your site noticed and ranked by Google so that people looking for your product or service can easily find it. This means you need to use as many keywords and phrases that are specific to your product in your URL's and descriptions.
Another way to increase SEO is the use of backlinks. Backlinks are links from your site to others, and from other sites to yours. These links create relationships between the sites through which traffic will flow. You can also have internal backlinks to other pages on your site so that if readers see something interesting they can instantly navigate to that page.
3. Quality Content
It may seem like a no-brainer, but having quality content that's engaging for the reader is a must on any website. Not only should the quality be good, but the content should be regularly updated so that the readers that you've hooked keep coming back for fresh information.
Having good quality content also helps with SEO because Google looks at quality content that's regularly updated as a way to determine ranking. Some of the ways in which Google ranks the quality of the content is by analyzing the number of keywords as well as the relevance of the information with regards to what you are selling. Google also looks at the length of the content as a factor that determines whether its quality is high or not.

4. Tell a story
Your site is about telling people who you are, what problem you can solve for them and why they should trust you. In order to sell your brand, you have to have an identity.
When the reader sees your website they should see how your company was started, who the founders are, what your core principles are and why your product or service is better than the countless others out there. One of the ways to do this is by having authenticity. Don't over-do the sales pitch and try to force people into buying your message. Try to sound natural and talk about what you can do for the customer with a call to action at the end.
5. List building
Not all visitors to your site will be convinced into buying into your services, In fact, you'll get a lot of visitors that will never return again…..unless you do something about it. This is why it's important for visitors to your site to be greeted by a splash page that offers a subtle way to get their contact details.
The splash page can contain a free download, access to a promotional item or even a competition. The idea is that the visitor will want it in exchange for their email address. After gaining the address, you can send your newsletter or promotional material and build a relationship. Some websites even have a person on a live chat ready to answer questions and build an instant relationship with the reader.
6. Marketing
You may have a great site that's getting traffic from searches and ranking but it doesn't mean that you shouldn't look at other avenues of marketing. These days social media plays a huge role in promotions and your site should be linked to as many social media sites as possible.
You should have dedicated buttons linking to Facebook, Twitter, Instagram or any other social media sites that you use, as well as a share button. It's also good to have a live feed from one of those sites directly linked to your website. Obviously, social media sites should be updated regularly if they are expected to work.
7. Mobile Friendly
Over the last few years, the number of users accessing sites from desktops has been in a steady decline, with more and more people accessing from their phones and tablets. It's predicted that by the end of 2019, up to 79% of web traffic will be from mobiles with only 20% coming from desktops.
It's therefore vitally important to ensure that your site is optimized for mobile access because visitors that don't get a good experience on their mobiles are unlikely to return. Mobile friendliness is yet another factor linked to Google ranking. Since 2016, has taken ranking signals from the mobile version of the site and not the desktop version.
These 7 steps are some of the most important things to consider when designing your site. If you can get your web development team to implement these steps, you'll be on your way to having a great website that will attract traffic and do justice to your brand.