5 Must-read Blogs for Creative Writers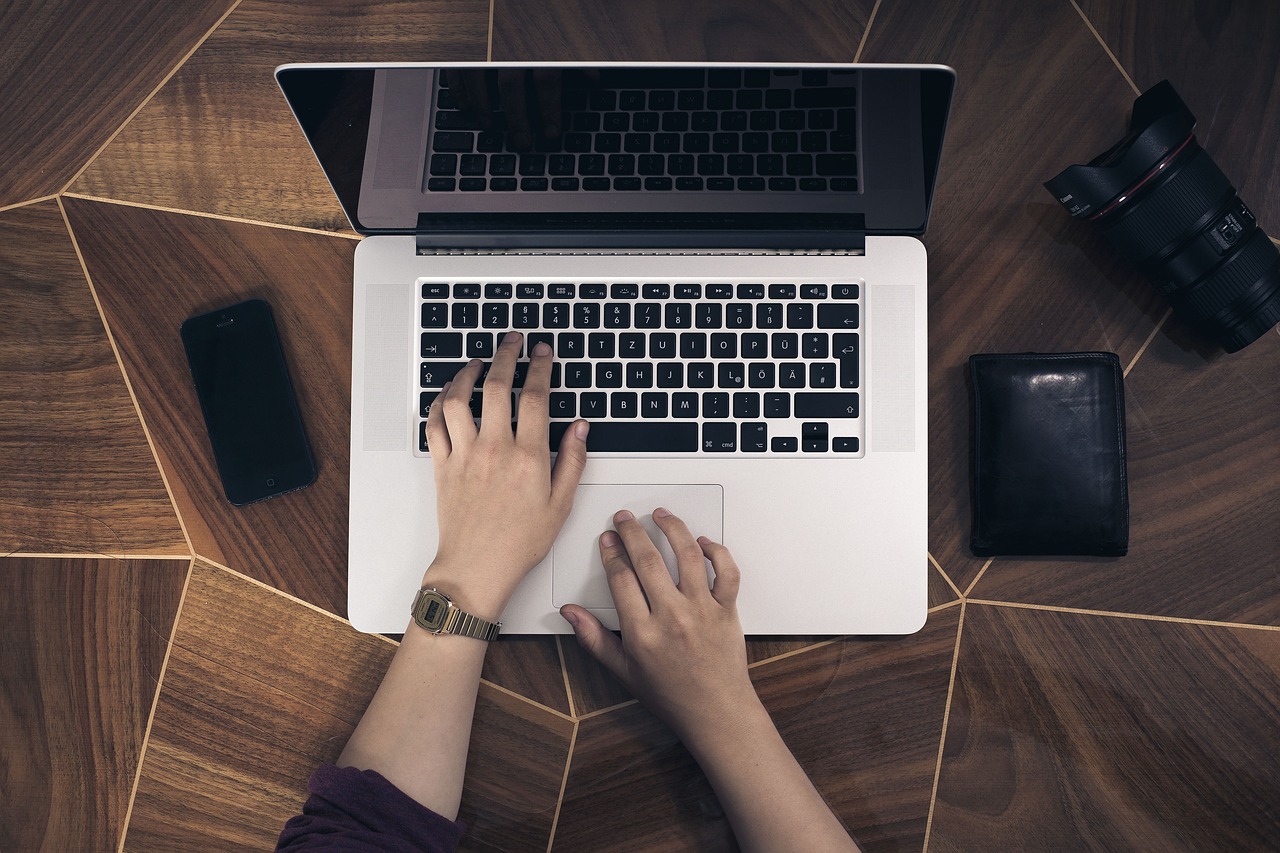 Freelance Switch recently posted an article titled 15 Must-read Blogs for Blog Writers. While it's not a bad list – the chosen blogs certainly aren't painful to read (I've seen plenty that are) – it could use a bit more creativity and fun. We are talking about more than just information. The creative style of writing isn't akin to standard journalism. Without further ado, I give you Adam's (shorter) List of Must-read Blogs for Creative Writers.
1. Penny-Arcade – Yes, it's a web comic. No, it's not running WordPress, but there are thrice-weekly written posts to accompany comics. Penny-Arcade is a videogame comic, a department at Wal-Mart that I usually skip over, but I still check out every update. The writing is amazing. Tycho (pseudonym) is a poet, a word sculpture. I can only aspire to reach his level of lingual transcendence.
2. Deep Jive Interests – DJI is a tech news site with a swirl of Tony's (incredibly accurate) predictions and intelligent opinions. Also he's a master of words. He may not update as often as TechCrunch, but whenever they cover the same topic, Tony's post is definitely more interesting.
3. Copyblogger – Yea, Brian Clark was on the other list also, but this is one that I can agree with. Brian does know his stuff, and his vocabulary is outstanding. I find myself heading over to dictionary.com regularly from his site, which I love (aside: this is a tip I would offer to anyone attempting to improve their writing – look up any unfamiliar words that you come across while reading).
4. Scoreboard Media – Scoreboard Media is an SEO blog (I know – boo hiss, but stay with me). Even if you're not into the content, Brian is a really funny writer. And he's not afraid to tap-dance on that invisible line we're all unsure about crossing.
5. Violent Acres – If you don't read VA, you have to at least give it a shot. It's raw (she's no Shakespeare), but it's very honest (as honest as an anonymous blog can be). The anonymous author pulls out all the stops and says whatever is on her mind. Needless to say, it can be very entertaining, and extremely edgy. I added VA to the list because she's a very abnormal blogger, and abnormal is a great place to find inspiration.
I recommend everyone check out the blogs on this list. If you are an aspiring writer you should bookmark and revisit them often. They are all fantastic. There are some lessons to be learned from these bloggers. Sure, A-List bloggers usually are good writers (good grammar/spelling, succinct, clear), and they share a lot of great information. But if they are discussing a topic that I'm not interested in, I'm falling asleep. I'll read a DJI post on a topic that I care nothing about just to see how he weaves his words together.
Interesting bloggers interject their personality into their writing, whether it's their attitude or humor, metaphors or similes, or just straight-up insults. I can read a newspaper any day for information, but when a blogger's words deliver the news wrapped up in a shiny lingual package, it hits my bookmarks, immediately. Sometimes, regardless of the gift, it's just more fun to play with the box.
Browse all articles on the Writing Content category
15 Responses to "5 Must-read Blogs for Creative Writers"
ATP

Why isn't mine on there?
I haven't found a single blog out there that teaches about, in addition to blogging, how to write stories.
I also have yet to see a site that actually posts stories (fiction, mainly horror). Why isn't my site listed on there. Once again, I have yet to seen any blog that does what mine does.

I'm sorry. That kind of burst out. But seriously.

Bang Kritikus

Thanks Daniels

Ryan Peal

Thanks for putting this list together – definitely excited about adding Violent Acres on my reading list.

Daniel

Tony, thanks for stopping by.

Jennifer, yeah I had a kick out of Violent Acres as well!

Brian Aldrich

Awesome list thanks!

Jennifer

Wow! This is really a great list. I have never heard of any of these sites except Copyblogger. I am really liking this last one though Violent Acres. You are very correct in saying that this is a raw site.
Great List Thanks for sharing.

Tony Hung

Thanks for the kind words — if nothing else, I try and entertain myself … glad to hear that someone else is similarly entertained 😉

Cheers
t @ dji

George

I just took a brief glance at the original list and it looks like I only read two of those blogs on a regular basis (problogger and Seth Godin). It's actually quite amazing how many good blogs there are out there.

There's just not enough time to read everything…

George

Daniel and Adam,

I see what you mean.

I checked out some of the blogs on your list and the Scoreboard Media blog is a really good read.

Adam

George – Agreed, totally. These blogs aren't for everyone. I just thought, after reading the Freelance Switch list, that people may want to read some more creative writing.

These blogs certainly aren't magic bullets.

Daniel

George, I agree that people don't want to "work" while reading stuff, but if you are looking to actually improve your writing skills than you will need to do some "home work" :).

George

Nice list Adam. I am not familiar with all of those blogs. I will have to check them out.

One note though. Many people don't want to do work when reading. So if you have to look up words on the dictionary to read a blog, that is likely to turn some people off.

Also, I have found that some people really like to read blogs that contain long post, while others really to read blogs with short posts, etc. It doesn't seem like their is any one size fits all blogging style.

All the best,
George

PS. Daniel nice to see you add a new writer. Hope that works out well for you.

John Wesley

Good list. I used to really like Violent Acres, but recently she's dropped off big time, posting these lame drawn out stories.

Daniel

Eli, the post is actually coming from Adam, one of our new staff writers!

Eli

Thanks Daniel, I've gotta start reading more blogs!
Comments are closed.