3 Reasons Why You Should Use Storytelling
If I tell you that you should post at least once a day, and that posting frequency is extremely important for a successful blog, what will be your reaction? Probably a modest "OK."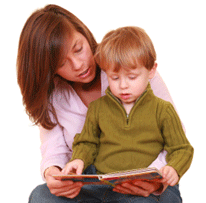 What if, instead, I tell you the story about when I increased the posting frequency on my own blog, illustrating what motivated me to do so, how I implemented the new strategy and the wonderful results I got out of it. Maybe this time you will say, "Interesting, I should try that."
What is the difference between the two approaches? The first one is stating a cold opinion. The second one, on the other hand, is telling a story that the reader can relate to. If used correctly, storytelling can be a very powerful communication tool, and here is why:
1. Stories are authentic. Stories come from personal experiences (well, some are invented, but you know what I mean…). It makes a big difference if you are reading about something that the author thinks it might be true compared to something that he actually experienced in the first place.
2. Stories create a connection. Ever caught yourself reading or listening to a story and thinking, "Yeah, I know what you mean!"? That is because you can related to the story somehow, maybe you experienced something similar in the past, for instance. Once you get that connection in place it is much easier to deliver a message, and it is also easier to call people to action.
3. Stories are easy to remember. I bet you have been to a couple of conferences or seminars before. There is always this guy that cranks up dozens of Powerpoint slides and slams you down with numbers, statistics, facts and the like. Guess what, half an hour after he is finished with his presentation you will not remember a single thing. People that instead go on stage with an interesting and engaging story are the most effective ones. You just get it, and when you are back home you will even repeat the story to friends and relatives.
As you can see, storytelling is a very efficient communication technique. While it does not belong in every post, it can certainly add some salt to specific ones. Good luck with your next stories!
*This post was written as part of the Three Blog Project, there are $300 in cash prizes so make sure to participate!
Browse all articles on the Writing Content category
19 Responses to "3 Reasons Why You Should Use Storytelling"
Bang Kritikus

Thanks daniel

K

Stories are essential to almost all genres of work today. Learning to tell or write a good story is the best way to improve your communication, persuasion, and presentation skills. Stories are powerful motivators and boost the retention of your message. From the CEO of a big corporation to a blogger in a small niche – stories are vital to success.

There are lots of good resources online to improve storytelling techniques, and even some classes. I took one in NY that really changed my professional life: Storytelling Seminar.

Anyway, another great post hitting on a topic that most overlook – looking forward to more.

Scott Townsend

I absolutely believe you are right about the importance of telling a story versus sharing information. Very encouraging.

Jermayn Parker

Yeah totally agree with your points. I do listen to a few people speaking etc with my part in church and story telling does indeed count as a good public speaker

Deron

I completely agree and it's something I've tried to go with on my own site. I love reading stuff where I can relate to exactly what the author is saying.

Patricia – Spiritual Journey Of A Lightworker

There are 2 writers in my family, my husband and me. He is writing a non-fiction based novel. I am blogging. I read and pass on the majority of your tips to my husband. He is a great storyteller but has bad grammar which I get to proofread and attempt to correct for him. Thanks for the tips. Patricia

Daniel

Jimbo, I've wrote a couple of stories here already, check this out:

Jimbo

Finallyyy… I'm not sure how this idea is going to work on technical blogs such as your own Daily Blog/Writing Tips, though!

Ramkarthik

Daniel, a very different article. Interesting and very clear. Man, You are sure to get many link backs.

William Profet from OneJobTwoSalaries.com

The story is something very powerful. It can touch someone's soul.

And writing a story is a great fun, too. :))

Jan

Oops, I guess I really don't know every single article you have ever written anyway. My bad 🙂

Thanks…

Daniel

Check this article for a basic outline:

Jan

Well there you go. Another Daily Blog Tip: "How to use Google Filters when researching for your blog" 😉

Usually I just end up punching in what I look for and then going through masses of pages until I find it. If I find it. If not I usually adjust the search term, but that is about it. Maybe I should actually sit down and study the filters myself, but since you now will be writing about it in the near future I guess I can let you do the research for me, no? 🙂

Daniel

I search most of my stuff with Google as well, but if you use the right operators you can filter down stuff easily.

Jan

I know. I just had to make a silly remark. I am in that kind of mood 🙂

I would be much obliged. I actually searched high and low and found practically nothing. Perhaps I am searching the wrong way by mainly using Google. I just find the Technorati search pretty useless so what else is there?

Daniel

Jan, I will collect some and post it. Thanks for asking.

Also, I am not running for the cash prizes :), even if my entry end up there I will not get the money.

Jan

I wonder what you will do when your post end up in the top three 🙂

Do you have any links to blog posts or indeed blogs focusing on story telling which is a fascinating subject indeed?

daniel

nice post, daniel. & very nice that you used a story to illustrate the importance of stories. it's that "oh yeah – he's right" moment that does it. showing people, not telling them.

this is the first time i've been to your blog (i reached here from dfinitive) & i'll definitely subscribe to the feed.

i hope life's good,

daniel

Hamlet Batista

You hit the nail on the head. I get a lot more comments and feedback from my readers when I share complex search engine marketing topics with analogies or my real life experiences. A fourth point that can be added to your list would be that stories are more interesting than cold opinions.
Comments are closed.