If I tell you that you should post at least once a day, and that posting frequency is extremely important for a successful blog, what will be your reaction? Probably a modest "OK."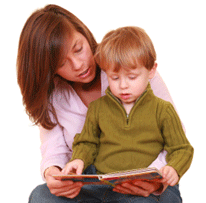 What if, instead, I tell you the story about when I increased the posting frequency on my own blog, illustrating what motivated me to do so, how I implemented the new strategy and the wonderful results I got out of it. Maybe this time you will say, "Interesting, I should try that."
What is the difference between the two approaches? The first one is stating a cold opinion. The second one, on the other hand, is telling a story that the reader can relate to. If used correctly, storytelling can be a very powerful communication tool, and here is why:
1. Stories are authentic. Stories come from personal experiences (well, some are invented, but you know what I mean…). It makes a big difference if you are reading about something that the author thinks it might be true compared to something that he actually experienced in the first place.
2. Stories create a connection. Ever caught yourself reading or listening to a story and thinking, "Yeah, I know what you mean!"? That is because you can related to the story somehow, maybe you experienced something similar in the past, for instance. Once you get that connection in place it is much easier to deliver a message, and it is also easier to call people to action.
3. Stories are easy to remember. I bet you have been to a couple of conferences or seminars before. There is always this guy that cranks up dozens of Powerpoint slides and slams you down with numbers, statistics, facts and the like. Guess what, half an hour after he is finished with his presentation you will not remember a single thing. People that instead go on stage with an interesting and engaging story are the most effective ones. You just get it, and when you are back home you will even repeat the story to friends and relatives.
As you can see, storytelling is a very efficient communication technique. While it does not belong in every post, it can certainly add some salt to specific ones. Good luck with your next stories!
*This post was written as part of the Three Blog Project, there are $300 in cash prizes so make sure to participate!