10 Ways to Ensure No-One Will Read Your Content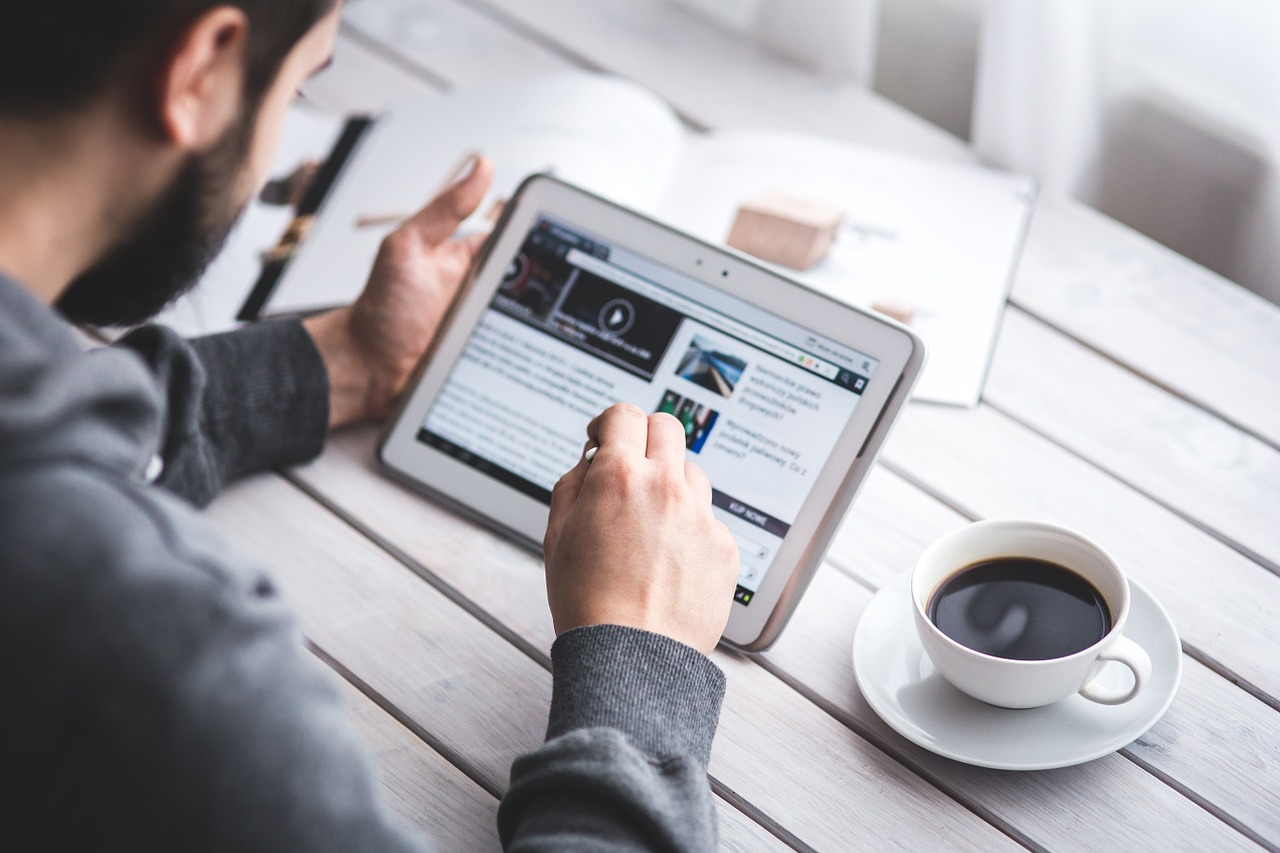 So many bloggers put tons of time and effort into getting more traffic – but perhaps that sounds like trying way too hard. Your ideas are so awesome, your personality so strong, that readers will just come to you.
I'm going to give you ten straightforward ways to make sure the whole world knows you're not going to pander to your readers. (Oh, and if you would like to have a few more readers – try doing the opposite of everything on this list.)
1. Give Your Post the First Title You Come Up With
You're in a hurry, right? So your post will do just fine with the first title that pops into your head. Sure, that title might not be descriptive or engaging – but hey, you're not worried about enticing people to click through and read your post.
2. Write Whatever Comes Into Your Head
Instead of sifting through some great ideas or coming up with a plan, just write whatever comes into your head. What you had for breakfast, that cute thing your cat did, your favorite rant about the goverment … put it all in.
3. Write Long, Dense Paragraphs
Subheadings, lists and bold text are for the weak. If someone really wants your content, they'll manage to get through those long blocks of grey text that you've written.
4. Use Formal Language
You were probably taught about writing in school: why not simply apply all those rules to blogging? Write in a dry, academic way, with plenty of long words, and you'll be certain that your posts are worth an A (even though no-one's reading).
5. Make Your Blog All About You
It's your blog, so make it about you. Every example you give should be drawn from your own experience. Don't bother phrasing talking to the reader as "you" – instead, use "I" as often as you can. [link to my post on you & I]
6. Don't Edit or Proof-Read
No-one cares about good writing online, do they? Don't bother re-reading what you've written: those typos won't matter. And if your general point is a bit vague and unclear, perhaps that's for the best…
7. Never Link to Old Posts
All your (three) readers have been with you from day one, so don't link back to old posts: they'll already have read them. New readers can just use that handy "Archives" page that's definitely on your blog somewhere.
8. Don't Promote Your Post
If you build it, they will come. Don't bother tweeting your post or mentioning it on Facebook: you need that space to moan about the long line at the grocery store and that weird guy on the bus.
9. Post Erratically
Sometimes you're filled with the desire to create – and sometimes not. Post whever the muse descends, even if that means twenty posts in a week followed by nothing for two months. Your real fans will stick with you … won't they?
10. Plaster Your Blog With Ads
You don't actually care about the readers: you're into blogging for the money. And you're pretty sure that the best way to monetize is to shove as many ads onto your site as possible, so that the actual content almost vanishes.
Ali Luke is a writer and writing coach, and has a weekly DailyBlogTips column on content creation. If you're struggling to get enough writing done, check out her free ebook How to Find Time for Your Writing.
Browse all articles on the Writing Content category
18 Responses to "10 Ways to Ensure No-One Will Read Your Content"
Frank

What's really funny is how many people will not see the sarcasm in your post.

It kind of sucks that people need to research before just blog-barfing whatever is on their minds, but a little preparedness goes a long way.

And why can readers only handle non-academic writing? Your're right of course, but can't we up the bar a bit? I suppose not. 🙂

Peter DeHaan

This is a great list. I agree with them all!

Unfortunately, I have at times been guilty of some (#2 and #4 come to mind), but my nemesis is #6. I am seriously bad at proofreading and no matter how careful I am, errors do sneak in — usually in direct proportion to how tired I am!

Georgiana Mihalache

One question in terms of paragraphs and posts: how many paragraphs and words do you recommend. My posts are sometimes just 2-3 paragraphs and sometimes 10 or even more. Which is best?

Tushar@BloggersEthics

I like #1. Actually i had a smile after that. Without thinking on the title and publishing what you think first time is not the best thing to do.

Pradosh

Writing takes time. and its better to wait for new ideas to come. About title, one must definitely wait and think twice before giving any because thats very important and should be attractive.

Jamie Northrup

One of the problems i encounter is too much to do in too little time, thats why I often write what's in my head and don't work on my headlines or proof reading much, I need to outsource some of my work.

Sune Swanepoel

I have to admit, I am guilty of number one – "Give Your Post the First Title You Come Up With"… I am sometimes too focused on the blog post's content, that I don't really spend a lot of time on the Title. I will definitely focus more on this in future, though!

Rahul kuntala

Great article on the mistakes of bloggers in a funny way!!

You can add few more..

Not linking up the blog with search engines like Google, Yahoo!, Bing etc. It's impossible to find your content without the help of search engines indexing. (So, the first thing to do is – check whether your domain name is indexed by the search engines or not, if not do it soon)

Launching a blog without having min. posts (you must have at least 10 to 15 posts before launching the blog)

Finally it takes TIME to get noticed by the readers. Build great content in your blog, then one day the readers flooding will be open!!

Anshul

Haha, love it. Fortunately I learnt a lot of these mistakes quite early on, especially the bit about "you" and "I".

Can't believe how many bloggers still do it on a regular basis and just makes me not want to read their content. Although there is room for improvement I always strive to put myself in my readers shoes before putting out a post.

Joe

Great article, easy steps that so many people don't follow, this is what makes a good blog and a crap blog, Great to read this.

Thanks
Joe

Dean Saliba

Good article, Ali. If I had to pick something out of the list that I need to work on a lot more it would have to be the one about coming up with post titles. I have lost count of the amount of times I've written (even if I do say so myself) good articles but I've ruined it by linking it with reall awful titles. 🙂

zahoor

I have a question
Q1:how should newbie promote site on social networks as they have not great following?
Please answer it i this problem really hurts me

Ehsan

Ali, You said that Don't promote your posts on Facebook and Twitter, But promoting posts on twitter and Facebook is actually good way to get some extra visits.

And as you said make your blog all about you is good.

Galina

I am not sure that such a sarcastic access to a problem of post writing or blogging is too helpful. Sometimes you understand an opposite saying is right (e.g. Write Long, Dense Paragraphs). But what about a right title of a post? How to choose an appropriate title for the post?

zahoor

Hey great post for the newbies.Can you give me some tips how to promote posts on social networking sites as a newbie as we have not great folllowing of people.Again thanks for your post

Leif G.S. Notae

Good article here and something I would show anyone who is getting started. Print it up, pin it on the wall and tell them to keep reading it until they memorized it; and then read it some more.

The only thing I noticed is the note about the linking to you & I, I don't know if that was intentional or not, but just wanted to say something. Sorry.

Thanks for sharing, always pleased with the information I get here. It makes me feel like I almost know what I am doing with my blogs.

Daniel

Some basic yet, helpful advice, Ali.

I think many bloggers throw up the occasional impulsive post, only to need to go through a fair amount of editing afterwards.

Not spending some time prior to writing a post header can at times cost THAT site a fair amount of traffic.

It can be difficult at times, as far as putting together a blog or website whereby all the boxes that matter are ticked.

Ferb

I actually agreed some of them, however, proofread is important because I don't understand why I got no comment on most of my post and there are 2 reasons ocurring on.

1. Because my blog is still young.
2. Because of you mentioned ealier, don't edit.

I don't know which one of them.
Comments are closed.