10 Things to Consider Before Starting a 2nd Blog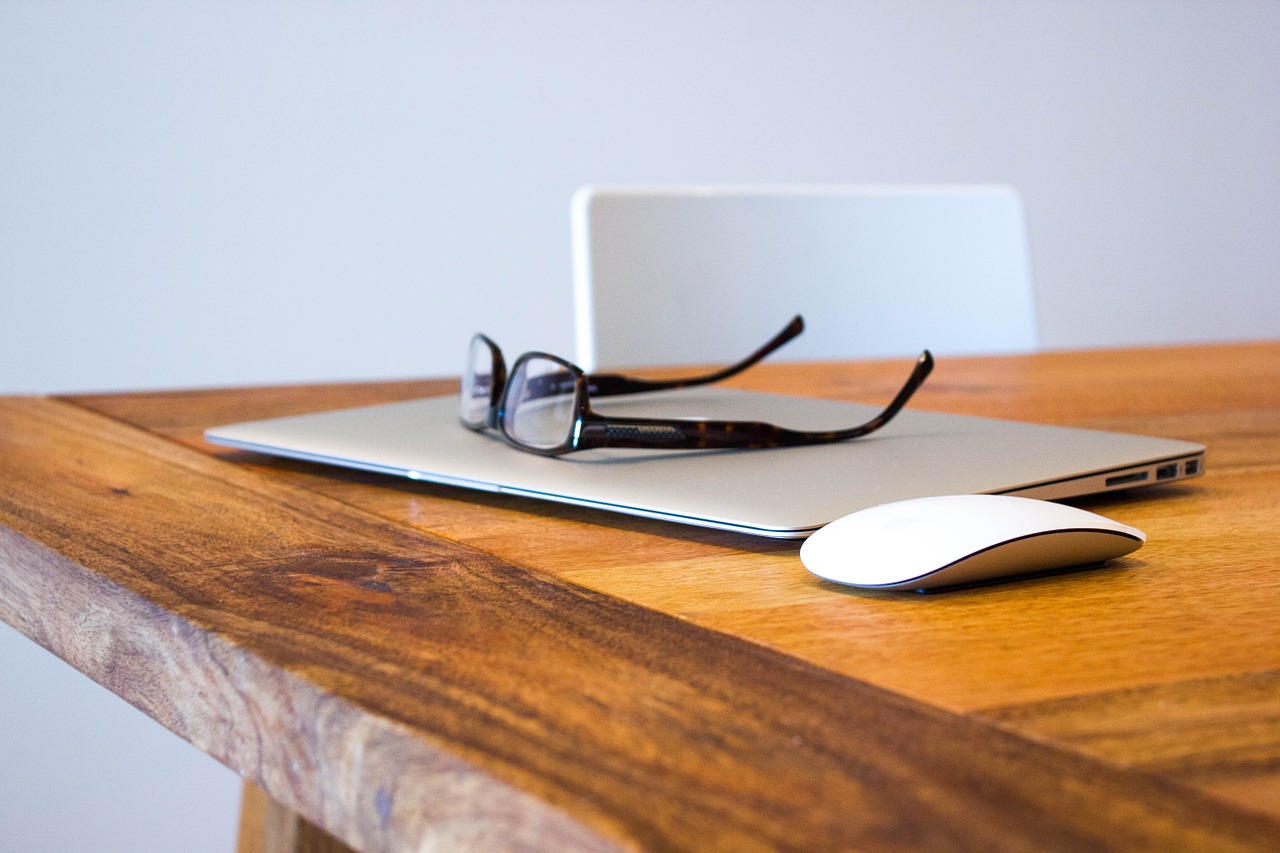 Most bloggers at some point face the decision of launching a new blog or just focusing on their existing blog(s). Whether you currently have one blog or ten blogs, adding another is something that should be given careful consideration. Typically, bloggers choose to branch out for one of the following reasons:
Income Potential — Sometimes a blog's income gets stagnate and in order to increase the amount of revenue from blogging activities, the blogger will choose to launch an additional blog.
Variety — By launching a new blog that focuses on different topics, you can get some variety in your work that may be very much appreciated.
Lack of Results — Sometimes a new blog is launched simply because the existing one isn't producing the results that the blogger was hoping for. The new blog is then an attempt to reach the goals by starting off in a new direction.
Something New — Burnout is a very real issue for most bloggers. Launching a new blog can bring some added excitement and enthusiasm that may otherwise be lacking.
Although it's very common for bloggers to launch a new project, it can have serious effects on the productivity and profitability of all of the other projects that you have going on. Before you jump into something that requires a significant commitment, take the time to make sure that the timing is right for you. Here are ten factors that you should consider before launching a new blog.
1. Time
How much available time do you have to work on another blog? Most bloggers do so on a part-time basis, and if you are adding one more blog to manage and maintain, it could have a significant impact on your schedule. I think most of us tend to get excited when we have an idea that we think will work, and that excitement sometimes prevents us from rationalizing about what is really involved. Be honest with yourself. Do you have enough time for a new blog? Don't just consider the time it takes to write posts. You'll also have to respond to comments and emails, as well as market the blog. If you are giving up one of your current blogs in order to free up more time, this may not be an issue.
2 — How will it affect your other blog?
If your new blog takes part of your time and your focus, what impact will that have on your other blogs and online projects? If you have other profitable sites, be sure that you won't be making too big of a sacrifice.
3 — What will take priority?
One of the things you will find is that when you have multiple blogs going at the same time, it's natural for certain priorities to form. You may not intend for it to happen, but something will be more important and will demand more of your time. The more you throw into the mix, the more this will affect your priorities. Try to anticipate how your new blog will affect you in this way and think about your order of priorities.
4 — Profit potential
Most bloggers attempt to make money from their efforts in some way. Maybe you are selling ads on your blog, or maybe you are using the blog to promote your services. Regardless of your approach, you need to consider the new blog's profit potential before you start devoting too much time working on it.
5 — Can you transfer readers?
One of the huge advantages to starting a 2nd (or 3rd, 4th, etc.) blog is that you will already have an established audience and you should also have a strong network of other bloggers. These are serious advantages over bloggers who are just getting started with their first blog. If your new blog will cover topics that are similar to your existing blogs you may be able to transfer some of your readers to the new blog by promoting it on your other blog(s). This is probably the best way to quickly build up your subscriber base.
6 — Can you transfer advertisers?
If you sell ads on your blog, you may have an advantage by starting a 2nd blog. Managing advertisers can take time and effort, and if you are able to sell ad spots on multiple blogs to the same advertisers, it could be a nice time-saver. If your blogs target similar audiences, many of your subscribers may be interested in marketing to both.
7 — Is the niche saturated?
I'm not one to say that you shouldn't enter a competitive niche. However, I do think you should understand what you are getting yourself into, and you should be prepared for the level of competition. Take time to do some research on other blogs in the niche and see what you can learn.
8 — What is your exit strategy?
When you start a new blog it's always a good idea to think about where you want to go with it long-term. In today's online environment, that may mean preparing to sell the blog. If this is the case you'll want to consider what you can do to increase the value of the blog while you have it.
9 — Can you outsource?
The more blog you are running, the more likely it is that you will want to outsource some of the work. Many bloggers now are turning to freelance bloggers to produce some or all of the content. Others are even hiring editors to handle more of the day-to-day operations. This is something that you may want to consider if you expect the blog to be profitable and you have a very limited amount of time available.
10 — Will you run out of ideas?
Running a blog require a lot of interest and knowledge (or at least a willingness to learn) on the subject at hand. How much do you have to say about the particular topic? If it's not an area that you have a strong interest in, the chances are higher that you'll have a difficult time finding things to write about.
What's Your Experience?
How many blogs you own? What challenges does this present to you? If you were planning to start a new blog, what would be the most significant factors for you?
Browse all articles on the Strategy category
34 Responses to "10 Things to Consider Before Starting a 2nd Blog"
Eryaman hali yikama

Good info thanks for sharing with us.Nice information, valuable and excellent, as share good stuff with good ideas and concepts, lots of great information and inspiration, both of which we all need, thanks for all the enthusiasm to offer such helpful information here…

Windows 7 Tricks

Personally speaking, I think that you have got to concentrate on one blog first and only after it has grown and become well known you can start "thinking" about a new one…at least this is what I am doing.

medyum

Maybe my point about an exit strategy should have been worded more effectively. I don't think every blog should be built to be sold, but if your goal is to sell, then I think you should consider that end goal as you go about building the asset. Yes, there are millions of sites online, but I think it is realistic to build for a sale. If that's what you want to go for it's very possible.

SEO Genius

Great article and some interesting points, i have been contemplating setting up a new blog with all the mistakes i have now learnt from and free time i currently have it would be the best time to do so.

Michael

I started a second blog a few months ago and it hasn't hurt my first blog at all, but the issue I have is that I've begun to ignore my second blog. I just haven't had the time to write on that second blog, but luckily I've been keeping up on the first.

I might not have been quite ready to start the second blog, but hopefully soon I'll start regularly posting on it again.

Suzie Cheel

How timely, spending this weekend setting up a new blog, a niche that will spin off my main blog .
Running out of ideas is a good point, i came up with 20 blog post topics before I decided to go ahead.
Also I am setting this up properly from scratch- The abundance highway has just grown.

henakrixer

I have 3 blog. 1 for myself, 2 for another different niche. Now concentrating on build up good contents specially in Malay language to attract more visitor from Malaysia specifically. I see that it is important for me to do that in that language because i get more traffic and continuous reading from the blog visitor. Anyway, nice post!

Dr. Bardou

Ninth item is good, but not so many bloggers use outsource. I use sometimes, freelancing copywriters can write in second (or third, or other) blog if you have no time for it. And they do it professionally.

team ray

i think were to get content is one of most important factor

Rajaie

Personally I think that you have to focus on one blog first and only after it has grown and become well known you should start another one. Most people start another blog without thinking about the amount time they need to promote it, write posts, and all the other stuff to do with blogging.

James

Nice topic..i got the same problem. I started my blog initially for technology niche. But later on i write more abut blogging. With this reason i am thinking to start another blog for blogging niche. But, again the problem is i'm afraid i don't have enough time to handle more than 1 blog..

vutha

Thanks for your sharing good post, I am thinking to start the second blog but what i am concerned is "Time" and "The topic".

Steven Snell

Adam,
Maybe my point about an exit strategy should have been worded more effectively. I don't think every blog should be built to be sold, but if your goal is to sell, then I think you should consider that end goal as you go about building the asset. Yes, there are millions of sites online, but I think it is realistic to build for a sale. If that's what you want to go for it's very possible.

Ryan

I've got several blogs, plus another site that's running WordPress but I really wouldn't consider a blog. It helps me to have several so that when I get tired of working on one I can spend some time on another. It helps with the burnout.

David

This post has been featured in FullTiltBlogging.com's Daily Blog Summary today. Great post!

Ben

I have about 8 blogs and yes they do chew up a lot of time. Since most of my material is not time sensitive I'm able to write in advance and generally I post on each blog, once or twice a week.

Four of my blogs are more or less experiments, so I really don't expect a larger return. It's just a lot of fun trying different techniques.

Good article for those looking to start another blog. Gives a lot of insight.

Daniel Scocco

@Shri, personally I would put all my efforts into the blog that is connected to your business, that way you can generate more leads and loyal visitors.

One idea, therefore, would be to migrate SEO blog inside the one connected with the e-store.

Cooker

I hope I got to make this decision one day. For now, I'm happy with 1 blog. I'll get back to this post when I might be ready for a second blog.

Adam Singer

i disagree with having an exit strategy – you should do it because you're passionate and want to continue with it

being bought out in a world with so many sites is pretty unlikely, really

Davinder

I handle and write 3 blogs on daily basis and they are not of same niche. It can be real strain sometime to update all on daily basis.

I am also pondering over to start 4th one. I guess I need to review above points to move ahead.

I already bought domains for my future projects, just could not take them off.. I guess planning is very important. Dont want to waste a good domain with no-so-good-content.

Nice post and points worth considering when you want to jump over to a new blog – Like me and many other bloggers 🙂

Troy Duncan

My blog is a loss leader and I use it to connect with others. I want to start another blog but can't seem to find the time to get it done.

The majority of my time is spent building affiliate revenue. Right now, I can't justify the time for 2 blogs. I can barely justify the blog that I have now.

Shri Nagesh

Great tips. Have a question though.

I own a template e-store and a blog thats setup to post latest product news and tips and tweaks to customize the existing templates.

And another blog setup much earlier about IM & SEO. I always mulled over merging both. (time factor to blame).

Any suggestions would be greatly appreciated.

Daniel Scocco

Another thing to keep in mind: don't launch a second blog after 3 months of launching the first one. Give it enough time for the first one to become established, else you would risk spreading yourself too thin.

fc

I run nearly 5 blogs ..

My biggest problem is that they don't belong to the same niche, so cannot leverage on each others traffic.. and of course the time required to maintain them.. sometimes it does get on to you and I end up not posting anywhere for 3 4 days.. (something I really need to improve on)..

I usually balance things out by writing posts in advance and not launching 'news related' or tech crunch model of blogging.. this would mean I don't need to post daily..

The important questions that I ask while launching a new blog is primarily the income potential.. then the competitiveness in the niche.. and thirdly if the niche is something I am genuinely interested in writing.. I try not to start blogs purely for the money even though it plays a major role..

nice post mate.. am sure it will lure a lot comments..something a lot of people can contribute to…
Comments are closed.