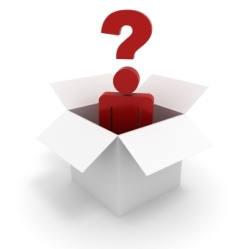 This post is part of the Friday Q&A section. If you want to ask a question just send it via the contact form.
Destination Infinity asks:
There are two ways to approach writing an article about a particular topic — One is to write a long article covering all the sub-topics in a single page. Another is to write shorter articles about each sub-topic, and publish them on different days. Which approach do you think is better?
The first one, hands down.
In fact this is an issue I faced on one of my websites recently. I hired a new editor to take care of the content, and he asked me if it would be fine to break long posts into smaller ones, and publish them as "Part 1", "Part 2", "Part 3" and so on. My answer was that publishing the long post in one piece was preferred.
Why is that?
Because one big post will bring much more traffic than two or three smaller ones, both in the short and in the long term.
When you publish a long post covering all the nuances of a particular topic you are basically offering a complete solution to someone's problem, a one-stop shop. As a consequence people reading that post will be much more likely to share it on social media (e.g., Twitter, Facebook, Digg), and this will increase your traffic on the short term.
Additionally bloggers and webmasters coming across that long and structured post will be more likely to link to it, increasing the search rankings of that post for related keywords. Over the long term, therefore, the post will keep getting traffic from Google and other search engines.
Breaking a post down into smaller parts and publishing it sequentially has some benefits too. For example, it's a nice way to create loyalty among your readers, as they will develop the habit of visiting your website more frequently. Most of the times, though, the benefits of publishing the post in a single piece weight more.
Finally, keep in mind you can do both things as well. Suppose you have one post listing the top 20 websites for learning how to play the guitar online. You could start a series and write one small post with a single website every week, and once all the 20 post have been published you could publish a big one summarizing the series and including all the 20 websites. Using this technique will make your big post lose some buzz (as most of your readers will have seen that content already) but it's a good compromise to get the best of the two approaches.
Thoughts?