Your Most Popular Stuff Must Go On Mondays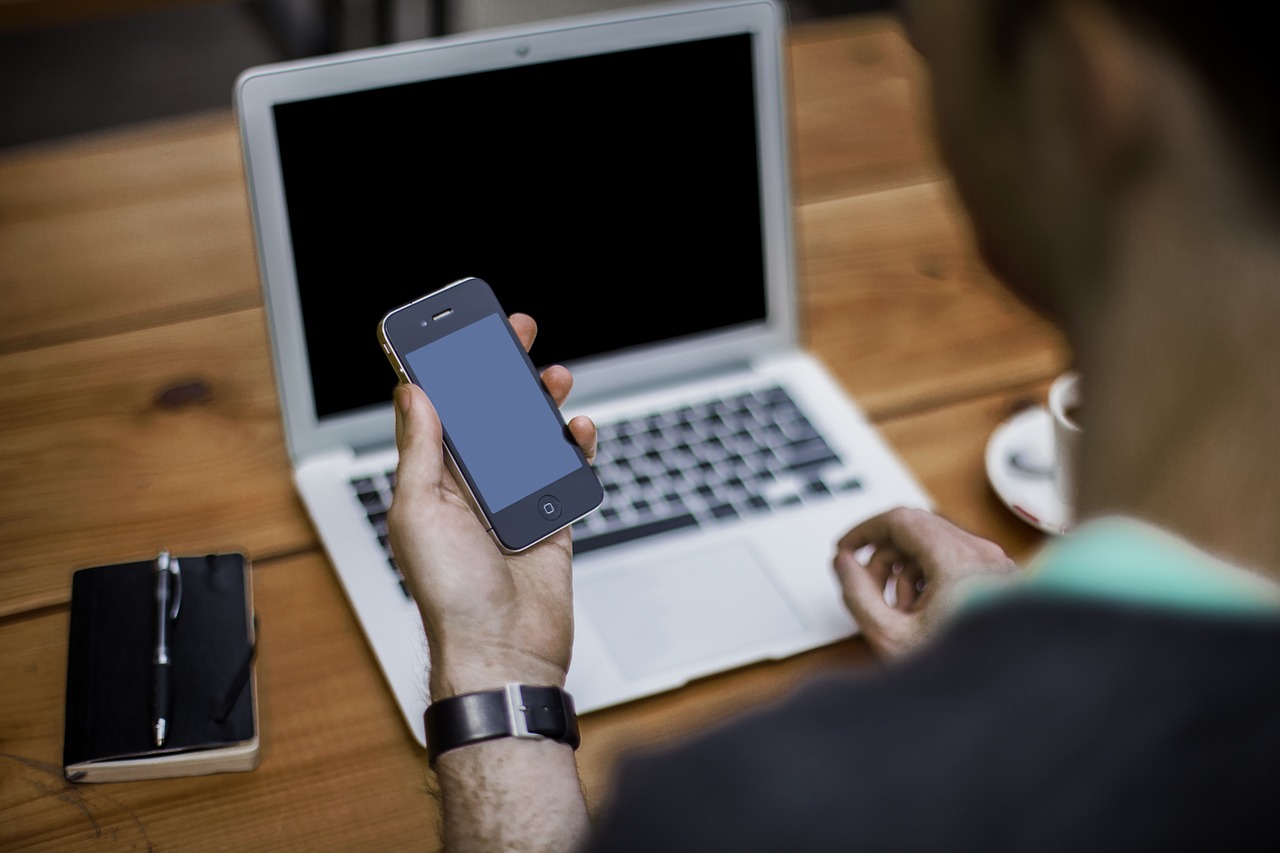 An idea for a killer post just pops in your head. You perform a quick Google search to check if someone wrote about it in the past, but no one has. Cool! You spend some days researching and writing the post, and then editing it to make sure it is bullet proof.
Now the question arises: "When should I publish it, to ensure it will get as much exposure as possible?"
There are different statistics around the Web, but most of them highlight higher traffic from Monday to Thursday, and a small dip on Fridays and over the weekend. That is what one would expect though, and it doesn't help to answer our question.
Is it the same if you publish your killer article on Tuesdays or on Thursdays? The difference might be small, but I think that the earlier in the week you publish it, the better.
The answer therefore is: Monday is the best day to publish your best content.
The overall traffic around the web must be similar for the first week days, but there are other factors favoring Mondays, including:
1. Fresh stuff. Bloggers and webmasters are always more likely to link to fresh material. Weeks start on Mondays (on most western countries at least), therefore people tend to associate content published early in the week with fresh stuff. I suspect that the same breaking news would generate more buzz if it came out early in the week, then if it broke on a Friday, for example.
2. More time for links. You need to also to consider the fact that bloggers and webmasters won't link to your article right away. Most of them have a posting schedule, and they might have other material to be published on the same day that you released your killer post. Now if you publish your material on Monday, they will have the rest of the week to find some time to link to it. If you publish it on a Wednesday, for example, there is a risk that the weekend will come in and that some bloggers will just forget to link to your material.
3. More time for social media traffic. The same principle applies to social media traffic. Usually it takes 24 hours for the traffic to peak (e.g. hitting the Digg front page or getting a critical mass of thumbs up on StumbleUpon). If you submit your material on Monday, therefore, the mass traffic will start coming on Tuesday, and you will have the rest of the week to capture it. If you publish your content on a Thursday, on the other hand, the traffic peak will already be smaller, because it will happen on a Friday, and the subsequent days might be disappointing as well because it will be the weekend.
Obviously there are some drawbacks as well related to publishing your stuff on Mondays. It is the most crowded day of the week, so you will be competing with more material for attention.
That being said, if your content is really top notch, I think that the advantages out weight the disadvantages.
What about you, when do you prefer to publish your best content?
Browse all articles on the Promotion category
47 Responses to "Your Most Popular Stuff Must Go On Mondays"
Toga AC

Thanks for this post. Like @Angel Cuala I already read this from problogger, But now I understood than before. Once again Thanks Daniel

Daniel Scocco

@Karen, yeah the specific audience of a blog will have an impact on this.

@himo, that is obvious. My argument is not that by publishing your content it will become "killer." It is, provided you already have a good article to go, when should you publish it?

@Angel, for time zone, I will try to release the article on the morning of U.S time. Say 7am of either western or eastern coast.

stetoscope

Thanks for this post.
There is a kind of tiredness factor in that story. The three first days people are fresher, getting ready to be interested in new way of thinking and so… But by the end of the week, they get tired, want to have fun!
So bloggers, put your smart article on monday and jokes on fridays.

himi

I'm really surprised to hear many of you get the most traffic to your blogs on Monday!
My blog drives most traffic on Wednesday.

Frank Gil

Thanks for your long but great article, I agree with you!

Angel Cuala

I think I already learned about this from Problogger but did not put too much attention. But it is good to hear your views about it.

However, I am from the Philippines so we have different time zone from US and others.

Now, my question is which time zone is advisable to follow?

Just wondering…thanks!

So

my best days are wednesday. I dont know why….

Louis Liem

My readers mostly come from US and I'm located in SE Asia. So, yes Monday does have a higher possibility for more exposure and that means Monday night in where I am 🙂

Joel

I definitely agree with this post. I write an indie music blog and bands usually release tour news, videos, and even new songs on Monday. We usually have our most traffic on Monday as well.

himi

Don't think there is any corellation between the day of publishing and good, killer content. A killer information, post or idea, will always attract more traffic, no matter what day it is.

Mattb4rd

Sundays are the best days for my blog for some reason. I receive ~ 25% more unique visits on that day compared to every other day during the week. Fridays are the slowest.

That could be because I have been publishing my best content on Saturday or Sunday.

I will test your theory. 🙂

Matt

Karen Clark

One thing you have to realize is what your market is – if you are writing for other techies who are always online, that is one thing but if you write for the general public, a lot of people do not go online as much on the weekend, if at all, and many people only go online at work and not in the evenings. So Monday mornings works for me in addition to the reasons listed in the article.

Internet Success Training

Interesting idea… decided to check my AWStats and look at traffic on days of week. For current month my best traffic was on Sunday with Tuesday and Wednesday being the next best days. Lowest traffic was on Thursday.

Expanded the data over the whole current year, Wednesday was the best followed by Sunday and Tuesday. Slowest day for the year was Saturday.

Thanks for raising this issue as I will begin to take better advantage of the data.

Daniel Scocco

@Scovens, my argument is not about when you should come up with ideas or write them, but when you should publish the result of that 🙂 .

Pink Ink

Interesting post, I hadn't really thought about timing making a difference.

I usually post over the weekend but don't get comments until Monday. I'm glad my readers have better things to do than to comment on blogs :-).

And then again, sometimes, I post on a different day, and get plenty of comments, so it's really hard to generalize. Just depends on the topic, I guess.

Jaan Kanellis

I dont think I agree here. I find my post gt more traffic and syndicated much better on Wend/Thur. I feel people are playing to much catch up on Mon/Tue thus to busy/lazy to read/syndicate your content.

R.L.Scovens

I think some of my best ideas come to me in the evenings…the day of the week really doesn't make a difference. So, now I'm going to check and see how fresh my mind is on Monday morning!

Ultimate Blogging Experiment

I really consider Monday as my best day also. They always say that the most people are on the Internet on the weekends but they are never the people that come to my blog. On Monday I always have a wealth of comments on my different blog posts so this fits right in with what you are saying

Pink Ink

Come to think of it, I usually post over the weekend, and then get traffic on Monday.

My "commenters" usually don't reply until the weekdays. Just like I do, first thing in the morning.

I never thought of the timing being an issue, but after reading your article, it makes sense!

And then of course, there are the killer posts, which, no matter when you post, amazingly enough you get a lot more traffic and comments…regardless of the day of the week.

Kurt

I usually post my top article on Sunday evenings…just before the new week start. Then by the end of the week I see how much popular it is.

Writer Dad

Wednesdays. It's the middle of the week. I like to lead up on Monday and Tuesday and then fly down the roller coaster Thursday and Friday. Wednesday's my crescendo.

Destination Infinity

Sunday nights. Thats when I like to post my fav ones. Not bcos of the traffic but thats when i find time!

Todd Andrews

I was just about to submit an article to Digg. Dang!

Guillermo

For me, Mon and Tue are the days for the important stuff just because they are the days with more visibility. Mon always get good traffic, Tue gets better and after that it starts going down until Sunday.

SEO Genius

I prefer to upload my best articles either Monday or Tuesday (if i didn't get time to finish the article, over the weekend).

However i do think there are many other factors which you need to consider and which i find more important than the time you submit your article.

Also some would argue that if you submit the article when most others submit articles (Monday, early in the week) then you would be competing with a larger number of bloggers many of which might already be well known therefore the social media sites such as Sphinn, Digg and Stumbleupon will already be crammed full of decent already popular blogs posting their best articles, so you may wonder if it would be to your advantage at all.

I was browsing Sphinn last night and found an article by one of the authors of SEOmoz and usually their articles are really good and informative but this one seemed dull and not really social media content however it was still receiving a larger amount of sphinns than other content which i personally found more interesting and better social media content.

However i suppose thats the way it works, big blogs grow bigger easier than little blogs. Although this could of just been down to personal taste.

Anyway the point i am trying to make is that if you are to submit your content when everyone else does, then your going to have a larger amount of competition to compete with, as well as the major bloggers such as this one and well you know the others.

Will.

Rhea

Funny, I think the opposite. I never publish great stuff on Monday. I seem to have lower interest, traffic, comments. I publish the best stuff on Tuesday and Wednesday.

Transcriptionist's Blog

I realized this sometime ago by looking at my statistics and though I publish only an article a week, I do it on Mondays!

tacogirl

I just checked Mondays on my analytics and can verify for the month of August there was a spike in traffic every Monday.

I was not totally surprised as I know weekends are generally quieter traffic wise. It is good to know hit them with something good on a Monday.

Daniel Scocco

@Satish, its a common mistake to think that "just because I behave in a certain way, other people must too."

You get more time to surf on weekends, but the bulk of the Web traffic comes from people that are working in the office or somewhere else, during the week.

But you are right on the fact that each must test and reach his own conclusions.

SATISH

Highly confused with this!
I was only thinking about the time of publishing the content on our blog, but you realized me on the day to publish the killer article.

I only know that, my blog gets least traffic on week ends. Don't know why? Actually I get more time on week ends to surf.
Anyway, I will do some experiments before coming to any conclusion.
And hope you are right about publishing on Monday may get more attention to our article. "Let me try"..
Comments are closed.