Why Blogging Helps Me To Build A Healthy Relationship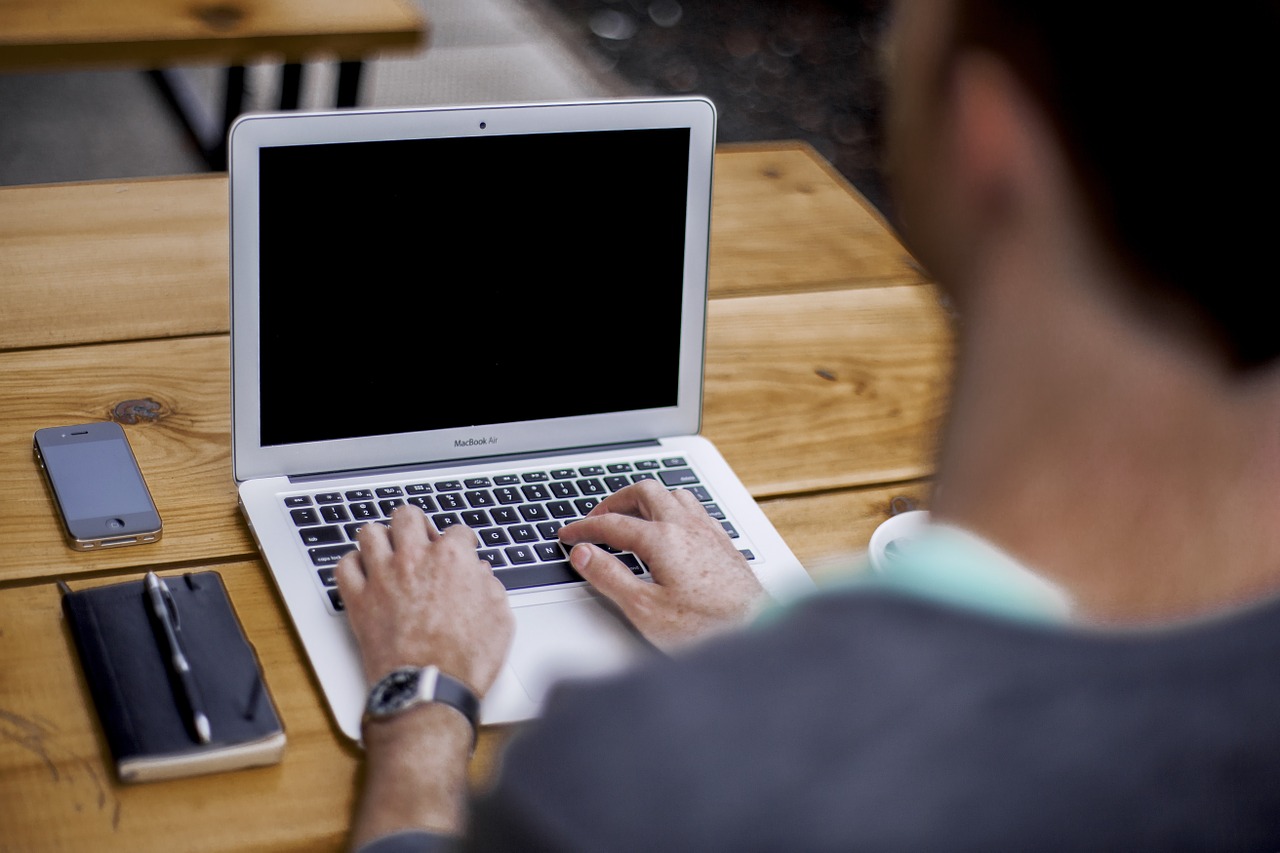 This is a guest post by Martin Cooney. If you want to guest post on this blog, check out the guidelines here.
Married twice, experienced pain as well as joy and pleasure in my relationships – I'm definitely far from perfect when it comes to the ladies. I continue to strive for an ever increasing level of understanding and togetherness.
The most significant gain I've had over the past 8 months is how I better understand myself and the growing realisation of how blogging about the subject of healthy relationships actually leads to having one.
So what's the top level advantages?
You think seriously what you're writing about – and concentrate more
You're openly expressing these thoughts to the world
Honesty and truth
Feedback from people you don't even know
Relationship growth from perfect strangers
Seriously?
Think about it for a moment. How many of you really consider what your relationships are all about? When you put your head down to write a blog post, you engage concentration, research and dwell on the subject to a much more intense degree.
When you write a blog post on relationships, the same mechanism comes into play. Take, for example, the area of simply how you communicate with your spouse. How many of you even give that more than a cursory thought? If you were to write about it, your brain springs into deep thought on exactly how , why, when and the reasons around your communication.
Do you think this is bound to make a difference in your every day spousal chatting? You bet it will!
Relationship Openness
When you're blogging to the world, it's an open book to everyone in your own world as well.
Blogging about relationships that are dear to your heart will mean you'll also be expressing your true thoughts. Wow, that might well be something completely foreign to some people. Coming from the perspective of openness and honesty is the ultimate compliment you're able to give your partner.
Relationship Truth
Just for openness above, truth is a byproduct.
And one person's truth is another's point of potential disagreement. You're going to find this rips open your relationship to it's very core. View it as a positive though. You're going to gain some great learnings from how your partner perceives your truth when compared to their own.
Look at the middle ground. What compromises are you prepared to make so your beloved is in a healthy relationship with you. And the reverse is also true; what are they prepared to do to make you their happy and contented partner?
Comments and Growth
The ultimate in feedback is when you get it from people from all walks of life and points of view. You write from your own experiences and think you've got validity as well as being on the right path and all of a sudden, BAM, someone from another part of the world slams you into perceiving another paradigm.
It's really a wonderful feeling knowing you've got a world full of experience ready to tell you the way it is, from their point of view. Never has there been an age when the relationship world is your oyster; to better yourself as well as your understanding of your partner and the intertwined feelings between both.
While we all gain from thinking within ourselves on how best to improve relationships and communication with our partner or spouse, I've found additional gain from blogging about the very same subject.
About the Author: Martin Cooney is a 51 year old IT Geek Manager who has a passion in helping both himself as well as others in healthy relationship growth, expansion and success. He runs a Relationship Advice Blog over at Geek and Jock – go check it out for yourself.
Browse all articles on the Blogging Basics category
15 Responses to "Why Blogging Helps Me To Build A Healthy Relationship"
Nasrul Hanis

Absolutely true!

I fell the change inside myself from time to time as a blogger – and believe it or not blogging let me bring myself to a better relationship within myself and the others. To be a good blogger you have to connect yourself to everyone and this educates you on how to get a healthy relationship. Thanks for sharing with us Martin!

Jerrick

Comment can growth very fast if you interact and build relationship with them. But i only do it for the few latest post. Because i have no time to comment back for the oldest post. Which it taken time. I believe you able to build more traffic with that and keep the reader back if you do keep comment them back.

Helen Neely

This is interesting- I have never being married and don't think I ever will. It scares me to death when I see friends, neighbours and strangers go through hell – that alone has put me off for life.

Cleber Lusa

I agree with this article, online relationships may increase social health.

Good comments can increase happiness and good humor. 😀

Toby

great post and I love the sentiments expressed, just so true – very thought provoking – great one

Martin Cooney

@George Tee: You'll always find something of me in my posts 🙂

My wife often ribs me about the way I'm direct and call a spade a spade. Life is too short to be living in a facade world and it's always important to live your life, true to oneself.

Thanks for your kind words

Martin Cooney

Glad you guys and gals enjoyed my few words and appreciate the opportunity to present it to an audience that's larger than my own blog.

Lisa: Great news on the LoA blog you're starting – it features hugely in my own life as well – written a few posts on it as well on my site. Really powerful stuff once you come to grips with what it is and how it can work in one's life. LoA was exactly how I meet my wife, in fact.

Tikyd

I think that blogging on relationship is in someways leveraging the time spent in an action that could produce money.

I remember that when I kept a blog on body language it not only made me share information on my site but it also gave me insight on my own person.

While I personally do not blog on personal relationship I think that I can understand to an extent what you said. What do you think?

Ikenna @Blogmobilepro

Blogging also changed my life in it's totality.. I can always tell my stories on how I built my first blog from mobile phone (you know, broke-ness) and now a full time blogger.. When I have kids they're surely gonna be proud of their dad..

Lisa Lewis

Hi Martin,

I want to thank you for such great insight into the power of blogging and more importantly, the positive effect of simply stopping and putting thought into a topic for us in our personal lives and our professional lives.

You said it very well and I appreciate the timing of your blog post. I am just about to launch another of my own blogs that is all about the incredible power of utilizing the principles of the law of attraction in conjunction with innovative marketing strategies. I am now even more energized to start it as it will give me a chance to really take a look at my beliefs and share them with others.

Thanks for your thoughts.

George Tee

Hi martin, awesome blog post. I believe that writing blogs for a certain topic will really make you learn much from it. I look at your niche, it is about relationships. Blogging in your own voice can put you on a path to self-discovery. After you open up and let your personality shine by means of on your blog, you can find out a little bit about yourself with every post.

Graham Lutz

I'm with you on that, Tom. I have 3 small children, both my wife and I are in school. Between family and work…It's hard to find the time, and TV watching is all but non-existent (which is fine with me)

Graham Lutz

One of my big goals for blogging is to find other people to connect with who have big ideas like me. I am surrounded, in my everyday life, with people whose thinking is anything but extraordinary.

I am always glad to be able to connect with other people who question convention, don't settle, and aim high!

If this is you, come find me – I'd love to connect!

Tom

I think that writing forces me to set time to write. The other time I devote to my wife and kids. Since I started writing, I've watch less TV. So my time is split between writing and my family.

Sometimes I need to make sure I don't get caught up on my computer for long.

Swamykant

Blogging has really improved me. I agree with all your point. Nice post.
Comments are closed.