When Purchasing Websites, Look For Very Small or Very Big Ones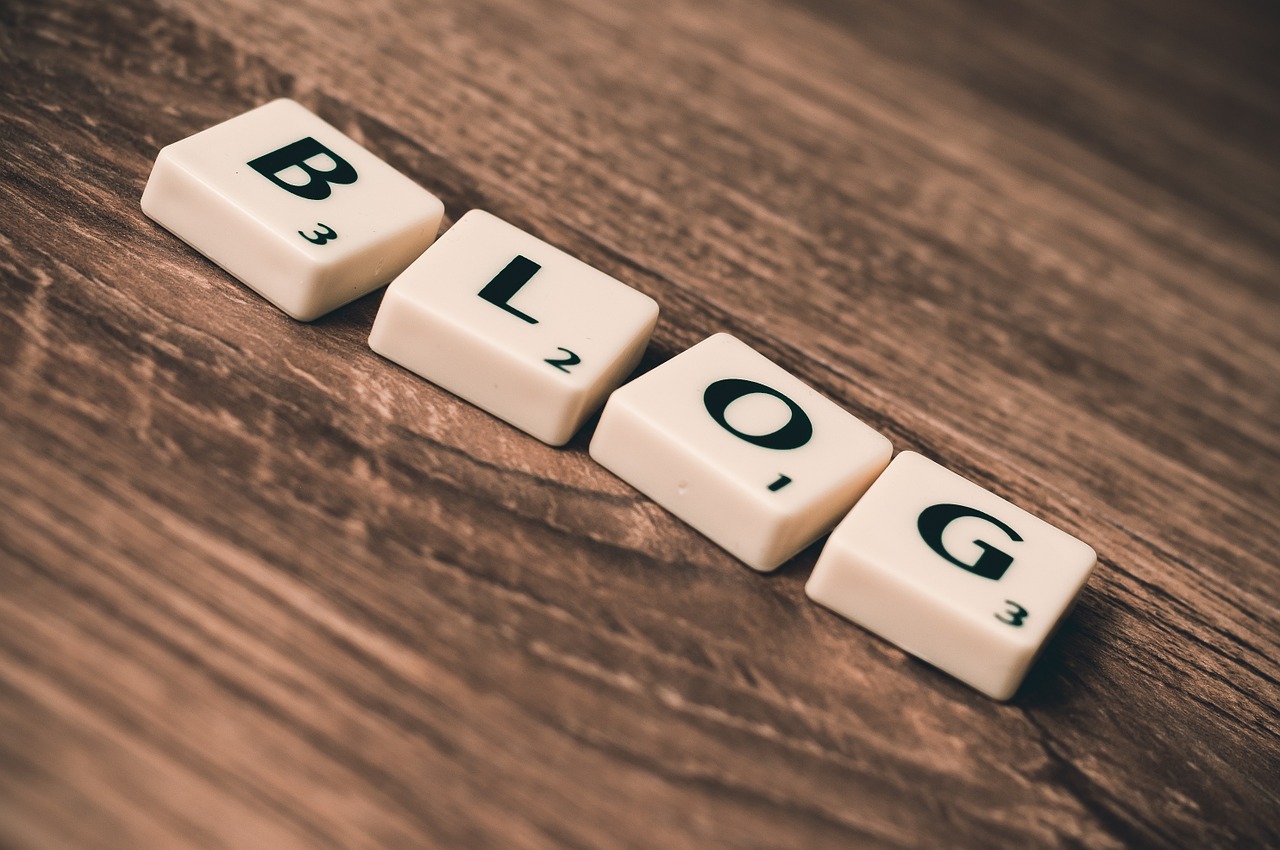 As you might know I am a big fan of purchasing websites as an investment option. Instead of putting your money into a savings account or buying stock you can purchase a website, work on it a bit and collect the monthly revenues, either from advertising or from products you might sell on the site.
This strategy has both pros and cons. The biggest advantage is the fact that you can get a return on investment that is much higher when compared to other investment options. I've see websites generating as much as 10% of their selling price, per month. That is, you purchase a website for $10,000 and it generates $1,000 monthly in profits.
The biggest drawback is the fact that you need some technical know-how to be able to run a website properly, and you also need to put some time to manage it (which is not true for the other investment options).
Just as the other investment options, however, purchasing a website also comes with a risk. The main one being that the website you'll buy will lose its traffic once you purchase it. Imagine purchasing a website that receives 500,000 monthly uniques, only to see this traffic vanish within months or sealing the deal. It would be quite a bummer, huh?
The problem is this happens quite often. Maybe the previous site owner used some shady SEO techniques and wants to pass the site before traffic starts suffering. Maybe he got lucky and traffic skyrocket without explanation, so he wants to sell while things are looking bright.
I've been burned by this a couple of times.
What can you do to avoid it? First of all you need to perform a careful analysis of the website, asking for all kinds of proofs, historical data and what not. But even with all this information at hand you might end up purchasing a lemon.
And that's why I believe one should limit himself to purchasing two kinds of websites: really small and really big ones.
Really small ones have all the risks mentioned above, but you won't need to spend a lot of money for them, so even if once in a while you end up with a lemon it won't affect your overall return on investment. Diversification, in other words.
The drawback of this strategy is that it requires more work, as you'll need to tweak those small websites if you want them to start earning money.
With really big websites the story is different. Those sites are much less volatile, so the chances of purchasing one and seeing its traffic vanish overnight is very small. I am talking about authoritative sites that are among the top three in their niche.
In other words, the riskier sites are the medium-sized ones. Those won't be cheap, and at the same time they are not authority sites, so there's a good chance that things could go wrong, ruining your investment.
That's my experience at least. What about you guys, what kind of investments in websites turned out sweet or sour?
Browse all articles on the Strategy category
16 Responses to "When Purchasing Websites, Look For Very Small or Very Big Ones"
Shell Harris

We bought a site a few year ago for $56k, based on traffic and its monthly income. Then StumbleUpon changed its tactics and the site lost 70% of its traffic and revenue. We just sold it ourselves after 2 years of trying revive the traffic with no success. Luckily we broke even, barely. The next site we bought was for $9k and that will break even after 3 years, but then will be a revenue source for much longer, but that site also got hit by the SU changes.

The moral is you never know how outside influences will change your traffic.

Melisa

I think you read my mind. Uhm!
Yes, I'm thinking to buy websites as investment, rather than save my money on bank, it only give a penny.
But the shady technique and shady person always afraid me and I still do not stand to take the change.

Vahid

Hi Daniel,

Thank you for sharing your experiences. Could you please have at least one post and give the examples of some sites that are bought by someone, and analyse if it worked for them or not? If you have personally bought some sites, please kindly let us know about one of them at least and share your experiences that if you are happy with the deal so far or not. Also please let us know what places are best to buy sites.

Thank you.

Daniel Scocco

@ES, AdSense is very stable in my opinion/experience. The largest fluctuation I have seen in terms of CPC is 5% month over month.

Daniel Scocco

@Andi, if you are going to spend $2000 or more for a site it's probably because it has some assets (e.g., many posts published, some traffic, some RSS subscribers, etc). That's why you buy it, to not have to start from scratch.

If the website has little to no traffic, though, then yes buying it would be a bad idea.

Daniel Scocco

@Alan, yeah you do need some expertise to turn a profits with this strategy.

Daniel Scocco

@Miroslav, both options are viable. Sometimes the owner will pass along the accounts, sometimes he won't. This is detail though, cause replacing the stuff is trivial. The only problem would be if you are banned from AdSense and the site you are buying relies 100% on AdSense, for example.

Ehsan Ullah

I've heard about buying and selling websites which is really a big business. I have also read your post on making $400,000 buying and selling domain names, but I have some questions in my mind, but few of them are already highlighted in Miroslav Glavic's comment. When I got It's answer than I'll ask another one.

ES

I like to build my sites from ground up. I want to write every post on my sites by myself (except a few guest posts). Obviously this limits the growth and revenue potential, but that's me. That's more because I am not revenue focused during the first couple of years. But it really hurts when I have to scrap a site on which I have worked for a considerable amount of time. The advantage is, the sites are focused on quality, than quantity. And I have full control over my sites.

The main issue with websites is the dynamic nature of their revenue sources. GAS/Ads might work for a year and suddenly the CPC becomes very low! Affiliate sales might be good for a month, but for the next two months it might be negligible. Paid posts might look lucrative, but suddenly SE's may decide to crack a whip on it. I think websites can be built and sold to companies that buy them for the popularity, than the revenue it generates directly. They can use it as a marketing platform for their products.

PaulG

While I haven't bought many sites – I have bought a few domain names. I think Houssen Moshinaly hit on the formular – buy a domain and add content which instantly equals added value so unless you bomb the site you are at least going to get some ROI.

I personally like buying domains over sites as it forces you to work to make money as I know some people get lazy when they buy a site that is already earning thinking they can just let it tick over.

Andi the Minion

I have read a couple of other posts this week covering buying websites, I am very interested in this, but I want to ask a question which is highlighted in Houssen Moshinaly's comment… If you are going to spend a few thousand on buying a small relatively new site with very little traffic would it not be better to build a brand new site from scratch, using the money to pay for real good quality posts to be written and added along with an ongoing commenting and link strategy?

Houssen Moshinaly

If i buy sites or blogs, i will be focused on the smallest ones (less than 20 pages) for making easy the analyse and know if his first owner is saying the truth about income and content's quality. With the numerous Google's updates, buying a huge site will be a a big risk for the long term.

Another good opportunitie is to buy good domain name, almost those who are 5 or 6 old. A friend of mine have buying a domain name related to homeopathy, then he have hired some writers and add about 200 post focused on this niche. Total investment was around 3500 $. After 3 years, the website was sold for 22 000 $….

Trent Dyrsmid

It is just a matter of hitting the right website. There are risks in all kinds of businesses and website investment is included. Make further studies as to what to look for in websites before you make a purchase.

Stella

I am still new to this area. I bought one website last month and haven't started working on it and today found this website was hacked. But I still like the idea that buying websites is a good investment. My main criteria to buy one website is how much time I need to spend on the site each week.

Alan Tay

Overall, I find purchasing a website is risky. I mainly find that it is risky simply because I do not know how to evaluate the site's condition and how to determine a great site is great.

If I were to purchase a website, I will go for the one which is very small. It will be tough if I bought a website for $10k which does not even generate up to $500 per month. I will be clueless at that time on what I should do further after that.

Miroslav Glavic

I am curious, let's say I buy a website. The previous owner added adsense or other affiliate/advertising banners (text/graphics) on it. When you buy those kinds of sites…does the previous owner transfer the adsense/affiliates/other advertising accounts to you or do you remove the adsense/affiliates/other advertising and start all over with your own adsense/affiliates/other advertising accounts?
Comments are closed.