When Choosing a Domain Name, Think About the Future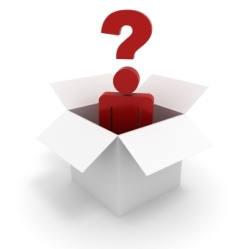 This post is part of the Friday Q&A section. If you want to ask a question just send it via the contact form.
Kaitlin asks:
I thought of a great blog name, but the .com is already taken by a pizza business. For clarity's sake, let's say the domain is BigSlice.com, and I want to start a blog that has nothing to do with pizza (a lifestyle blog) that's called "Big Slice." My question is: Would you ever buy a domain like BigSliceBlog.com if BigSlice.com isn't available, or would you give up on the name?
The answer is no. I probably wouldn't buy a domain like BigSliceBlog.com for one single reason: it limits the scope of what you can do with that site, and it also limits how far and wide you can expand it in the future.
Let me illustrate this point with a different example. Suppose you want to start a blog about funny and humorous T-shirts. You decide you want to call it "T-shirt Spot". That domain, however, is already taken, so you end up going with TshirtSpotBlog.com. Fast forward a couple of years and your blog is really popular, and every time you write about a specific T-shirt a lot of people end up buying it.
You figure it would be a good idea to transform the blog into an online store to sell the T-shirts, moving the blog itself to a sub-folder (e.g., domain.com/blog). It's a great idea indeed, but you would have some problems branding the store because your domain is TshirtSpotBlog.com. In other words, you got trapped by your domain, which is limiting the scope of your site. Had you decided to use something more generic like TshirtSpot.com, you would now be able to expand the site in any direction.
If the domain you want is already registered, therefore, keep looking until you find something you are really happy with, because the domain is one of the few factors you won't be able to change on your website.
Finally, remember that it's also possible to buy registered domain names. You just need to contact the current owner and make an offer. Sometimes with as few as $200 you can buy great domain names, and this will be one of the best investments you can make.
Browse all articles on the Q & A category
11 Responses to "When Choosing a Domain Name, Think About the Future"
Angela Natcus

If the exact domain is not available try adding a pre word, example – if BigSlice.com is not available why not try aBigSlice.com, theBigSlice.com, myBigSlice.com, yourBigSlice.com etc. This does not restrict what you do with the domain in the future yet it allows you to build your own brand around the domain.

Rakesh Kumar

I have registered my domain to region info and it doesn't have blog tag. Thanks

Muzi Mohale

Just to also add, its advisable to use Google Keyword Tools before picking up your domain name. This will help you better understand what is popular within your niche and what keyword commands high searches but with low competition. This will help you with organic traffic without much effort in the long term. Unlike picking a domain name just because its sounds cool to you, but when you test it on Google Keyword Tools…the results are zero, then you'll have a very steep mountain to climb in terms of attracting traffic.

eTipsLibrary

I do not think so that domain name is above all. What your domain (website) is offering is important . but it is true that you can not choose domain name which narrows your scope.

Justin

That's also a good reason not to name your blog after your own name. Might be difficult to sell your blog that way.

Togrul

I agree 100% that the domain name an important role in the future determination of the blog or website. I'd rather change my thought over a certain domain name than narrowing the scope.

Cheers,
Togrul

Nasrul Hanis

You got nice point there. The phrase 'blog' itself limiting future expansion of our site and we might have to find a new domain for it!

I got a few experiences of doing this especially when creating subdomains for sub-sites – the points mentioned above is something that you have to think seriously.

Matej

I never understood why Sedo is pricing some of their domains out of all proportions. high four, five figures € for just an average domain, no one will buy it for years to come.

I mean, I would gladly give more for a domain that I really want, but on there you can't even make an offer unless it's by their standards.

I really hate it that people hold on to average domains, never develop anything on the same and make it super hard to contact them for negotiations. By the time they actually sell it I will already have fully developed site in the exact niche, slightly different name and huge advantage… Little frustrating when you're looking for one.

DailyPhotographyTips

That's the main reason I went with .NET. I was looking for .com domain but was already taken. Just went with .NET and now I think that was not bad move.

Web Marketing Tips

You will loose a certain percentage of flying visitors to that domain which have .com

Because maximum of normal internet users knows only .com

Britain's Got Talent?

I could never buy a domain where I dind't own the .com version, even if I intend to use the .net domain I'll still buy the .com version and re-direct it.

For me it's a big risk having the .com version of my domain available. Even if it's taken by someone who is using it for another service, there's always the possibility that site will close and somone will buy the domain in the hope of sabotaging your website
Comments are closed.