What Software Do you Use to Create Screencasts?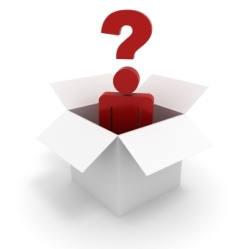 This post is part of the Friday Q&A section. Just use the contact form if you want to submit a question.
Lawrence asks:
What software do you use to create those screencasts?
For those of you new on the blog, a while ago I started doing some video posts, and all of them were screencasts. This question was actually sent a while ago, so I figured it was time to get it answered.
The software the I currently use to record and produce screencasts is called Camtasia Studio. It is a paid software, but I believe it is the best solution in the market.
I am a Linux guy, and I tried to use some open source alternatives initially (e.g., Istanbul and XvidCap), but they performed below my expectations. So now when I need to do a screencast I just boot my Windows notebook and run Camtasia. The recording process is very intuitive, and it also comes with editing software, so you pretty much don't need to use anything else. If you are going to record many screencasts, therefore, I do think the investment is worth it.
What about you guys, what software do you use or recommend to record and edit screencasts (or video in general)?
Browse all articles on the Software category
23 Responses to "What Software Do you Use to Create Screencasts?"
Himanshu

I never used any of the screen cast before but in future whenever I will start screen casting I will use Jing. It seems promising.

Jan Middleton

Please, change the above post to read…make videos *with pictures* (yours or theirs). Better yet, do a search for Animoto and read all about it.

Jan Middleton

Camtasia is great! I also recommend a free program called Animoto that allows you to make videos (yours or theirs) and puts them to music (yours or theirs) with captions. The Free version length is only 30 secs. but with a 30/yr investment, you can do whatever length that you desire.

Then, you write a summary which will become your description once the video is downloaded into YouTube.

You download straight from Animoto into whatever site.

Oliver

I've used Camtasia to make screen casts and I found it really easy and powerful with a load of good features. The videos I produced looked professional and were easy to make to how I wanted them.

Angelo

Screentoaster is by far the best.

Savitri

I use Adobe Captivate back in the days. Then I tried out CamStudio which is a very nice free application and then switched over to Camtasia. Love love love Camtasia!!! I've also tried Jing and for quick captures, it's great. But for more intensive work, I always go back to Camtasia. For the Mac I use Snapz Pro. I also have Camtasia for Mac but after using it I realize that the output is a bit limited and even though there are nice features I can do what I need to do on the Mac with Snapz. I wish Camtasia for Mac is like the Windows version, at least in terms of output. I also don't like how I can't determine the screen size with Camtasia Mac and this feature is so so awesome in the Windows version!!

Stan Dubin

I'm on a Mac and I've been using SnapProX. I think they have a free version, but I'm using the paid one. It has one very key feature that I haven't found elsewhere, which is the ability to determine the size (dimensions) of the screencast BEFORE starting the screencast. The other Mac screencast products, including the new Camtasia for the Mac do not seem to have this feature.

If Camtasia for the Mac included this feature, I'd pay to switch, as their new Mac version has a ton of other really great features. If someone knows something I'm missing on this, definitely let us know.

Kimberly Yow

I recently started using Camtasia Studio. I am in the process of editing a 2-part webinar but I also plan to use it for short tutorials that I'll post on my blog. Learning to record was easy, editing is a bit more difficult.

Kathy

Jing. Easy peasy, lemony squeezy.

Jamal

In my opinion MY SCREEN CAPTURE ActiveX V1 is best for capturing screen pictures if you want to take videos it is "My Screen Recorder " download it and tell you comments

Steve

I like to use the standard Windows screen capture and then I crop the photo using Paint.Net. Sorry, I'm a Microsoft guy.

GetBrowser

HyperSnap 6, a great free software.

Kingkong

Camtasia Studio has a free edition for starters.

Harsh Agrawal

I always plan to start with screencasting and I tried with Snag it but somehow I need more control. Just looked at the features of Camtasia Studio and it seems interesting..

Daniel Scocco

I must try Jing one of these days too. Probably good enough if you don't need anything fancy.

Dave Doolin

Jing does everything I currently need. This is partly because I'm willing to template my screencasts to Jing's capabilities.

I'd like to use Camtasia, not using Jing enough right now to shell out for the Camtasia license though. Soon. I have a mixer and a good mike, so I'm ramping up.

Daniel Scocco

@Robomaster, will have to check that tool, thanks for sharing.

Robomaster

The best screencast video app I found is screentoaster. It all works online, is free (no premium version!), and works amazingly! For screenshots, Jing works great. A bit annoying that they keep trying to make you pay though. Who else uses that combo?

Walter Wimberly

I've used Jing (free – from same people who make your camtasia) – good for quick little recordings. They also have a paid version ($19/yr is memory serves me) which allows direct uploading to YouTube and a couple other services – however, no real editing.

At work I use Captivate – which has good editing and import features – but is expensive.

I've also looked at Screenr (sp?) which is free and will post a link to Twitter for you. Not tried that one yet.

Jason Garrison

I started out with CamStudio since it was free. But once I really got into screencasting I moved on to Camtasia. It just makes the whole process easier and the results always look professional.

crille vuorenmaa

Cam studio is a cool free app. I use it almost once a week.

Angelica

I got to be honest. The best thing I've found for screencasting (if you need text notes as much as I do) is Adobe Captivate.

But it's a bit expensive (1k with taxes). However, there are tons of alternatves as: screen-o-matic, jing (by camtasia guys), etc. I found a bunch of them on mashable.

CrazyOldie

Cam studio is a cool free app. I never knew about it until hearing about it recently and for a person that is just starting out and playing around, its really does a good job.
Comments are closed.