What Has Blogging Got To Do With Losing Weight?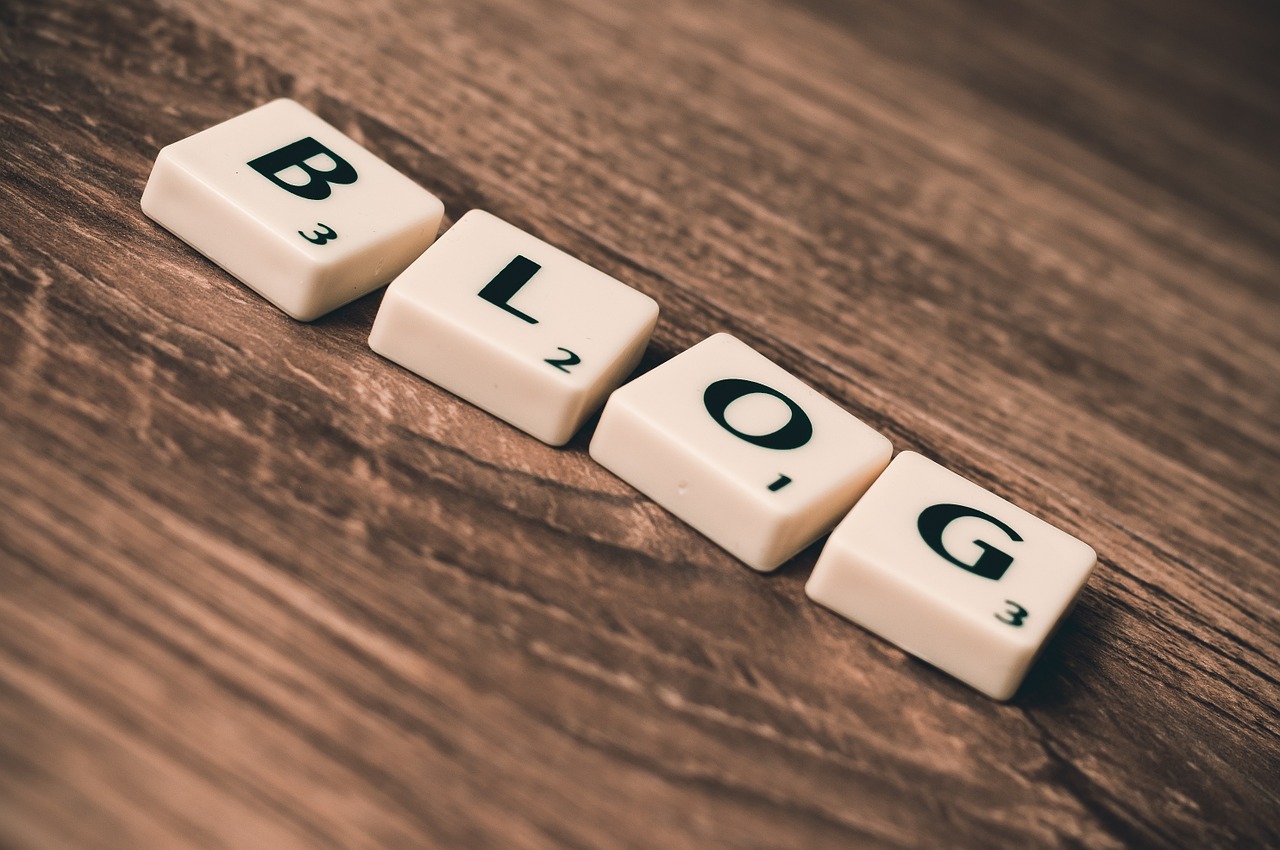 This is a guest post by Andrew Rondeau. If you want to guest post on this blog, check out the guidelines here.
As many of you know, this time last year I gave up the 9-5 corporate world and started working full time online. It was a move I had been planning for the last 3 years and it came to fruition a year ago.
But the bad news is… over the last year while working from home, I've added approx 14kg in weight. I've been fairly active with my ballroom and Latin dancing, playing badminton and my daily walks. But it wasn't enough to burn off all the calories from the daily chocolate biscuits!
This year, I decided to do something about my weight problem and have joined a gym (again!).
This time it is different, though. For one, I have paid the year's membership in full and I cannot get my money back. Two, I am focused to lose some weight no matter what. And three, I have a personal adviser/trainer.
I met with the personal trainer in the first week of January, and she showed me exactly what to do and how to do it. Over the past 2 weeks, I've been in the gym at 6.30am, 3 days a week.
I thought I'd be alone at that time.
I'm not.
There are about 50 others all exercising. I'm sure many are on their New Years Resolutions and some will drop out. I won't. I'm determined.
Recently, I've been thinking about my weight loss plan and gym work and how they can actually be applied to a blogging business.
Here are my thoughts:
1. It Takes Time And Effort To Lose Weight and To Build A Blogging Business
To see any significant weight loss, I know I am going to have to work hard, get advice and have a plan I can follow. I've been going to the gym 3 times a week for the past 2 weeks and so far, I've lost 2kg, so it's working.
Building your own successful blogging business is a huge challenge.
The only way for you to be successful is to work hard (don't believe the hype that running a blogging business it's easy, it's not). Get advice from a small number of people who have been successful. Write yourself a daily, weekly, monthly and yearly plan.
2. There Is Far Too Much Information Available
Over the years, I've always struggled with my weight — mainly because I love cakes, biscuits and puddings or should I just say "food in general"!
Just go to your local bookstore or library and you will see hundreds of resources on the subject of weight loss and healthy eating.
I've purchased many of them. Different products like "Eat for your blood type", "Body For Life", and "Healthy Eating" plus loads of home training equipment. You can invest thousands and get nowhere.
It's so overwhelming.
Plus many contradict each other in what is the best way to lose weight and eat right.
This year, I finally said to myself, "I'm going to get someone to help me. I'm going to listen to one person and follow their advice."
I know it's early stages but using the plan given to me along with my hard work and commitment, things are looking good and I am making good progress.
With Blogging and Internet Marketing, there are just as many products and resources available to choose from. It's easy to be overwhelmed and confused.
I recently completed some research on "How many Internet related products people had purchased" and the results were staggering.
You may not believe the results but 32% of those who responded had purchased over 20 'make money on the Internet' type products.
That's almost 1 in 3 had purchased over 20 products.
One guy actually said, "I ticked the more than 20 box in the vote, only because there isn't one that says more than 50!"
I'm sure he's not alone.
I've purchased numerous Internet related products as well. Some great, some good, some rubbish.
But the biggest turning point for me was…
What I did for my Internet Marketing business was find an Internet mentor and join their monthly mentoring club. That's what works for me and it may work for you. Find a blogging course or mentor or both and follow their plan.
3. Good Advice Is Useless Without A Plan
All the resources I've purchased to try and lose some weight have never helped me. Why? Because I never took the advice and acted upon it. I often didn't implement the advice.
Hence why I've now paid up front for the gym membership and got a personal trainer. She worked with me to create a personal plan and now provides advice as I go.
I know exactly what I am going to do each day I enter that gym door. It's planned out. I know what I am doing today, next week and next month. And she's there for any advice I need.
It's the same with Internet related products.
I bet you have purchased some and they just sit on the shelf collecting dust or clogging up your PC disc space.
You have to take the advice and implement it. I know that is hard when you have no plan to follow or no one to ask but you do have to take action.
You have to have a plan. A daily plan. A weekly plan. A monthly and an overall yearly plan of what you want to achieve for your Internet business.
Many people start and quit. I don't know the exact numbers but something like 95% of all blogs started are closed down within 3 months.
But the combination of great advice, hard work and an implementation plan can produce big rewards.
4. The Hardest Part Is Not Quitting
Back in the year 2000, I ran a local half-marathon. Not very fast, but I completed it. It was something like 1 hour 50 minutes but I have the medal and the newspaper cutting proving I completed it.
It was the furthest I had ever run. I trained for it. Up and down the hills. Through the countryside. Through rain and strong hot sun.
And, yes there were days when I didn't want to train. I wanted to quit. There were days my feet were sore and I wanted to quit. There were days when my muscles ached and I wanted to quit.
But I didn't. I was determined to do it.
And the same goes for my Internet business and perhaps you have thought about quitting sometimes, as well.
When I first started out, I thought I was going to become a millionaire overnight. The adverts promised it! I quickly created my first product, thought I would retire in a few weeks, sipping champagne while overlooking the harbour from my brand new apartment in the South of France.
Of course, it was the complete opposite. I sold very few. I wanted to give up. I nearly did. I was so disappointed. So angry. All that hard work and that's when I changed my mind and found a mentor. He told me the truth. He managed my expectations. He told me it would take 6 months before you will see any income. He was right.
I know many people (not just those starting out) struggle to get their Internet business to make some income. I received an email yesterday and she said, "I've been on the Internet trying to make a living now for nearly 5 years"
5 years!
She added, "Today, I've expended all my savings on purchasing Internet products and, if it wasn't for a friend, I'd be a street person right now. "
And she is not alone.
But she hasn't given up, like 99% of us have would.
Building an Internet Business does get hard. It can be frustrating.
But if you really want it and follow great advice, you will be successful.
Don't be defeated. Don't give up. Don't quit.
5. Measuring and tracking your progress is vital
As part of my gym membership, I have targets in place. Targets for:
Weight loss
Running times and distances
How far I can row before I collapse
Amount of weight lifted
These measures spur me on and make me work harder.
Do you have targets and measures in place for your Internet business?
I don't just mean income related. Income might be your overall end result target but what about your targets and measures to get there.
You could target/measure:
Visitors
Backlinks
Guest posts
Opt-ins
Blog posts
Comments
Targets focus you. I have a simple one of commenting on 10 different blogs each day. I don't go to bed until I do and when I do got to bed I feel great because I've achieved everything I wanted to.
In summary…
If you are just starting out on your Blogging or Internet journey… go for it but be warned it's not an easy ride.
If you are two or more years into your Blogging journey and it's just not working, see if these lessons can help.
Wherever you are, I encourage you to work hard, be committed and follow the best advice you can get.
Andrew Rondeau is the author of the free guide "The Income Blogging Guide Blueprint". You can grab your complimentary copy at WeBuildYourBlog.com today.
Browse all articles on the Blogging Basics category
21 Responses to "What Has Blogging Got To Do With Losing Weight?"
HP van Duuren

Interesting approach
to compare blogging that way…,

This morning I begun my day with Jogging a little distance
since besides a Happy Home Business Lifestyle Blog I also
have a Healthy Lifestyle Blog, and think I have to practice
what I preach 🙂

(BTW on that Blog you can find
an actual 'Slide show' Video that
can help to give Inspiration,
for building momentum for
Early Morning Jogging with
a stunning photo of the
upcomming Sun.)

Anyway,

Some time ago I on tv I saw dr. Phil talking about
Obisitas health risks etc etc. and also about that it
doens't alway's have to do with a lack of discipline.
So since I trust that dr. Phil has expert knowledge and is well known, I recently did put up his book, now you can even see a banner-link and yesterday I even 'installed' special link that makes his book 'Pop-up' when you 'hoover' near the link with your mouse!

All the Best,
To your Happy – Blogging – Inspiration,
HP

Andrew @ Blogging Guide

ShelleyD

Getting the right mentor can be the fastest way to success. I hope it is working for you, is it?

Andrew

Lady Hawk

Thanks for asking, Andrew. Yes, it has.

ShelleyD

Am I reading my own thoughts, or what?!

I had always been very active and weight conscious until I became a teacher. In 10 years, I hardly recognize myself for the weight gain. After I left my teaching career, I promised myself to get back into shape. I, too, joined a fitness club located just a few miles from my home.

I want to combine my writing and teaching skills to build a business. I read everything that comes my way. There is so much good stuff out. It doesn't take long for you to figure out it's impossible to read it all. And, yes. If you're not careful, you can spend an awful lot of money on resources.

It didn't take long for me to realize that blogging is tough. I finally realized that my only help would come from a mentor. Hopping around the internet trying to piece meal things together was not going to help me. It's important to have a plan (even if it's someone else's) to guide you to that target.

Thank you for this excellent post.

Andrew @ Blogging Guide

@ Anne. A blog is a great way to promote your business and treat the blog like a business. Sounds like you are doing just that and you are on your way to success…

@ My Skinny Jeans Challenge. You do have to tear yourself away. MY wife supprts me well – she often says, 'time for exercise' or something like that and it's a great reminder. Perhaps set an alarm to remind you. I prefer the name Bloggers Skinny Club!

@ Jim. Analogies work – don't they and not just in the written word, like you say.

@ Jennifer. You'll have to tell us your domain.

@KS Chen. I'm glad the post helped. Blogging success does take a long time.

Andrew

KS Chen

Hi Andrew! Nice to see your guest post here. Yes, we need to have a strong determination in blogging. The result won't come out in a short time. Thanks for sharing! Hope that i can always learn from you too! 🙂

Noel

Wow! Great & very details comparison. Never thought of blogging and weight lost have such a correlation. Thks for sharing! 🙂

Jennifer Brown Banks

Hmmm, I think I'll start to follow your suggestion of posting on Blogs.
Hope you'll consider posting on mine too. That would be cool.:-)

Jim Cronin

I love this post. It is an analogy I have used on many panels, interviews, sales calls and blog articles. It really makes for a great understanding of the effort and habit required to succeed.

If you don't mind, here is a post I did on this same topic that I called: "You Need To Lose 25 Pounds, And Your Blog Is Dead"

My Skinny Jeans Challenge

Thanks Andrew for you post. Yes sitting at home all day working on the computer does put the weight on. I started my skinny jeans challenge the middle of Jan and it's going well. The problem is taking time out to do the exercise. Today I managed to tear myself away from the computer and took my friends dog out for a walk. Yes I got some fresh air and i felt so much better for it. well done for making a change and good luck with the gym. we should start a club the bloggers fat club you never know it might catch on.

Anne

In the middle of last year, I started a blog to promote my pilates business, but also to motivate and inspire people who were looking to get in shape. This article hit me in on so many levels. I've often equated many of the points you mention with keeping my own health/fitness level moving forward.
1. Set Intentions.
2. Measure Progress
3. Stay Consistent
4. Get Support
5. Give Support

Thanks for a great article!

Andrew @ Blogging Guide

@ Nancy. I started off listening to every guru available and it was too much. I signed up to so many opt-ins. I eventually removed the vast majority and now I only follow a few. I feel if you get the right people to follow, you don't miss out on anything.

@ Adrienne. I was so surprized at the number of people at 6.30am. I did the 'body pump' class yesterday at 7am and it was full! I just prefer mornings, get up, exercise, shower and I'm ready for the day. You are right about the losing weight bit – I want that magic pill but I know it's not available – unfortunately so many people DO think it's available…including for blogging.

@ Jennifer. I hope you do take some action…what will be your first?

@ Chris. Unfortunately people think they only have to buy or get the advice…they forget about the action!

@ Arun. Thanks. Good idea about the presentation…got me thinking!

Andrew

Arun Basil Lal

woa! That's an interesting comparison, useful while giving presentations 🙂

People can instantly relate to this example, loved it!

Chris Peterson

Thanks for sharing your tips, #3 is always useful, without planning taking advice means wasting time.

Jennifer Brown Banks

Great post. I can relate to many of the points made here as I too share your love of food. 🙂 I'm encouraged by your pointers and tips, and hope to at least implement a few this year.

Much continued success!

Adrienne

There will always be people at the gym at 6:30. Those are the hardcore exercisers. Which is why you'll never see me there that early. Just like losing weight some people are looking for a magic pill to blogging success. If you pace yourself, you'll be more likely to stick with it. Whether it's exercising or blogging.

Nancy

#2 is a good point that I don't think I've ever seen anyone make before. There really is an overwhelming amount of information out there. Picking one or two trusted sources for advice is a smart way to focus and cut out the noise.

Really liked this post. The analogy makes a lot of sense.

Andrew @ Blogging Guide

@ Stephanie. We all have terrible months and you are right – accept them and know great ones are around the corner. What I am doing now is planning to make my income much more stable each month. Then…make each month great!

@ Deboyyoti. Please to hear it…what actions will you be taking?

@ Jack. Hi Jack – thanks. Blogging is just a business (for me anyway) and you have to plan…invest…work hard…take action…

Andrew

JackNguyen.com

Hi Andrew! – Great parallel comparison between the two. I did a similar post between the similarities of the Gourmet Gurus of Food Network and Blogging. I couldn't help it, I'm a foodie! 🙂

Debojyoti

Very Inspiring. Now I am pumped up.

Stephanie – Home with the Kids

Some really great points here. I've been building my business online for several years now, and it can be frustrating. I've had great months and terrible ones. If you want to succeed, you can't let the terrible times stop you.
Comments are closed.