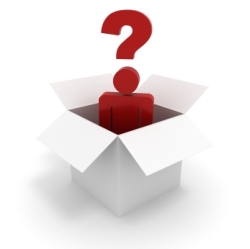 This post is part of the Friday Q&A section. Just use the contact form if you want to submit a question.
Dan asks:
How would you rate a site with traffic sources being 79% organic, 8% referral traffic and 13% direct traffic? Does that mean it would be a great time to start focusing on those keywords that bring visitors from search engines? Is it enough?
The question is not completely clear to be honest. What do you mean by "rate a site"?
What I can tell from a site with such a traffic source breakdown is that it could be monetized with CPC ads like Google AdSense and perhaps with affiliate marketing deals, depending on the keywords that are bringing the organic traffic.
I also can tell that the owner of such a site is probably focusing on the content, and not using social media marketing extensively (else the referral traffic source would be larger).
It that good? Bad? It depends on the objectives that the site owner has for the site. Someone looking to build a passive stream of income would love such a site. Someone looking to build a brand would need to work more on the referral traffic part.
As for focusing on keywords, well, that decision is not completely related to the traffic source breakdown. For one thing 80% of organic traffic does indicate that search engines tend to like the site, so building keyword focused pages and bringing even more organic traffic would make sense. T
That being said, even a site owner that is getting only 10% of traffic from search engines could decide to start building keyword focused pages, exactly to improve that percentage.
In reality the traffic source breakdown alone is not enough to understand what is going on with the site, in what direction it should press and so on. You would also need to know the niche of the site, its monetization strategy, its promotional strategy and so on.