Web Design Tutorials
Are you trying to design a sleek logo for your website? Maybe you want to apply some visual effects to your background image? If so you should check this extensive list of online tutorials titled "Web 2.0 Webdesign Tutorials".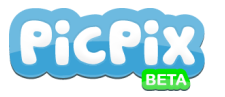 Here are some of the topics you will find inside:
How to create Web 2.0 logos (plenty)
How to create boxes
Creating Page Curls in Photoshop
How to use gradients and patterns
Photoshop Reflections
Text Effects
How to create Web 2.0 Badges
How to design buttons and tabs
How to design Web 2.0 Templates
Browse all articles on the Blog Design category
13 Responses to "Web Design Tutorials"
Ovi Dogar

Wow…nice collection!

Keep up the great work and thanks for sharing. 😉

Ovi Dogar
AbsoluteCovers.com

ganeshseg

Thank You Very Much!

bursa evden eve

thank

engtech

One of the best blogging tips around is get your hands on Photoshop/Illustrator. They really are that much better than the rest of the graphics programs.

Daniel

I am accessing it without problems, but yeah the site must be getting some big traffic lately so it might be slow to load.

Dan Hounshell

Am I the only one having trouble connecting to that site? I might be, my ISP seems to have DNS issues occasionally. Oh, I see that the site just got Dugg recently – that could help explain it.

Dawud Miracle

It is getting hard to find anything unique on the web. But it's out there. I'm always amazed at the talent that's building websites.

But for me, form follows function. Business results are more important than beauty. That's not to say that a site should be nasty – like many of the small business sites I see. But form really should follow function – content should rule over visuals.

Daniel

I agree with Lars that Web 2.0 desigs are not are flashy are kinky and some other trends that we experienced on the past.

Secondly, I also like the minimalist trend that some of those sits are following (not necessarily connected to Web 2.0) is interesting since it focus the user attention on the content rather than on the form.

inspirationbit

I partially agree with you, Lars-Christian:
Yes, truly good designers will be able to apply their own unique style to any trend. But in how many different ways can someone add a Reflection to the logo, or create glassy/gradient buttons, or web 2.0 badges/stars?

I'm not saying that Web 2.0 is worse than what we used to have before, not at all. I like its clean style, attention to details, effective simplicity, etc. But just like in any industry, the trends must not stay for a long time, otherwise they become boring and outdated. We have to move on, and be more innovative in design rather than apply our uniqueness to a repetitive trend.

Lars-Christian

You bring up a valid point, inspirationbit, but that is the nature of the beast known as trends. Truly good designers however, are those who manage to apply the styles of a trend to their own unique, personal style, which seperates it from the rest.

Personally though, I think that the current trend isn't nearly as bad in the way you put it, as it was back when the rockety/flashy/high-tec/whateveryouwishtocallit style ruled the web. Back then you could hardly seperate any website using that style (especially hosts!) from another. The current trend makes it a lot easier to apply a "personality" to the design.

inspirationbit

Do we really want most of the Web to look practically the same? I'm really getting worried about the popularity of Web 2.0 trends in Web&Graphic Design. It's getting harder and harder to find a truly unique, originally designed website/logo nowadays. I wish Web 3.0 will bring some distinctiveness to the modern design.

Lars-Christian

Nice Daniel! I personally love the Web 2.0 style. Styled simplicity will always beat the crap out of the early 200x years fad that was huge and flashy graphics all over the place. Will be checking out the list to see if I can find some new pointers and inspiration 🙂
Comments are closed.