The Five Biggest Mistakes That Bloggers Make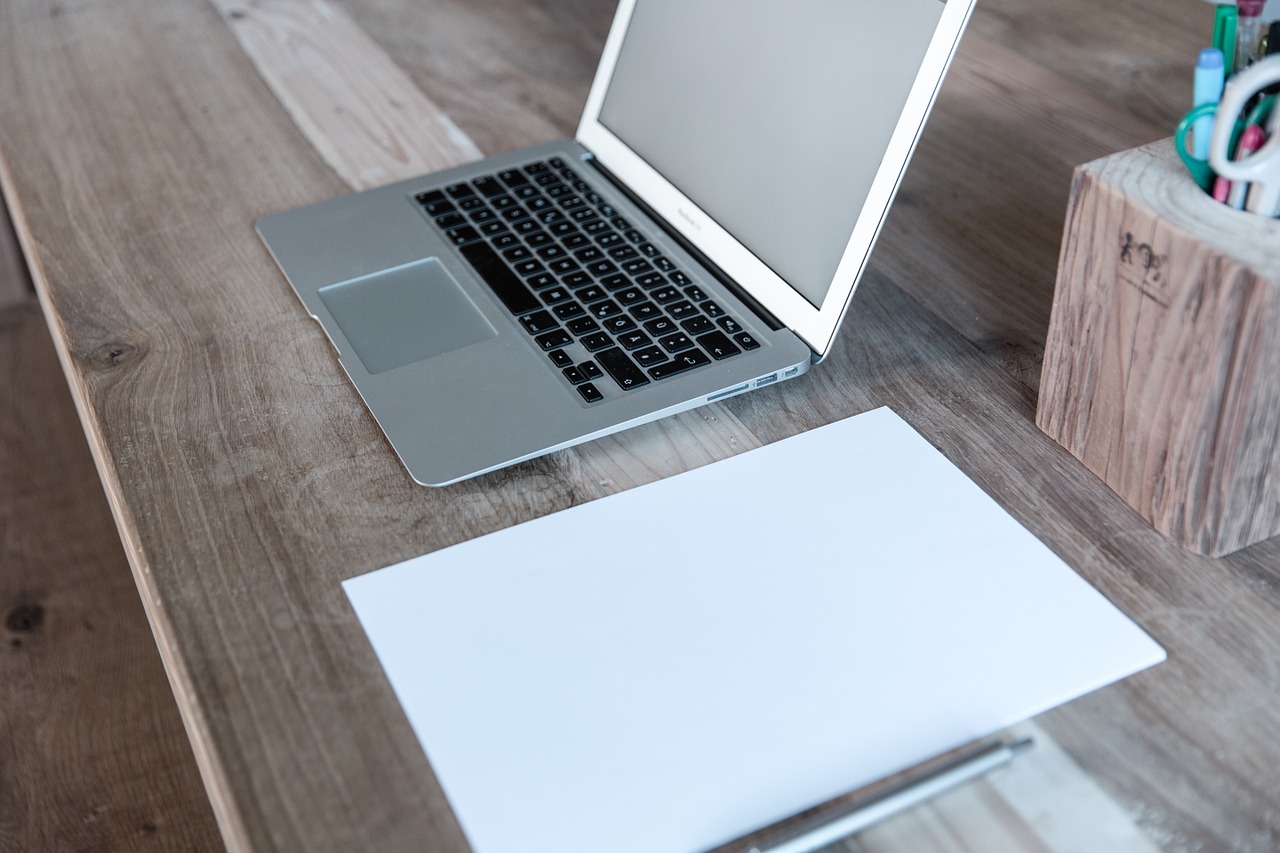 Are a few silly mistakes holding back your blog?
I work with a lot of bloggers, and I see some mistakes cropping up again and again. There's so much to learn about blogging that it's easy to get things wrong … but these mistakes can really cripple your chances of success.
Mistake #1: Not Having a Clear Goal
Why do you have a blog? How does it benefit you and your readers?
You need to know the answer to these questions in order to have a clear goal for your blog. For instance:
If your blog exists to make money, then your goal might be to reach $1,000/month through sales of a digital product.
If your blog exists to establish your expertise in your niche, then your goal might be to get named on lists of "top ten" blogs.
If your blog exists for you to build up a writing routine, then your goal might be to post a 500 word piece every day.
None of these goals are "right" or "wrong" … but you do need to know what you're aiming for.
Fix it: Work out your main purpose for your blog. Set yourself a medium-term goal (something you could realistically achieve within a year).
Mistake #2: Formatting Posts Badly
I come across a lot of excellent writers who are producing blog posts that simply won't get read. Why? Because they don't pay any attention to formatting.
It's physically harder to read on a computer screen than on paper, and most visitors to your site will be distracted by email messages, Facebook, Twitter, Skype … you need to make their life easy.
You can:
Write shorter paragraphs than you normally would
Use bullet-points to help break up the text and to increase the white space on the screen
Use bold text to highlight key points
Use subheadings to divide your post into major sections
Fix it: Take a look at your most recent post. Does it look attractive and easy-to-read at a glance? If not, look for places where you can add formatting.
Mistake #3: Erratic Posting Patterns
If you don't post anything for months, then start posting every day for two weeks, only to burn out and stop again … your readers are going to get fed up.
There's no rule about how often you should post … but you should try to be consistent. That means keeping the frequency of your posts roughly the same from week to week and month to month. If you do decide to make changes, phase them in gradually (and make sure you can keep up the pace).
You can be a bit flexible (e.g. posting twice one week and three times the next) but you shouldn't have long periods of no posts at all followed by a rapid-fire stream of posts; you'll overwhelm your readers.
Fix it: Come up with a blogging rhythm that works for you. Remember, quality is better than quantity!
Mistake #4: Poor Editing of Posts
Although most readers will be tolerant of occasional typos, constant mistakes can really damage your chances of success. If your posts are riddled with errors, or obviously dashed off at the last minute, can you really expect readers to feel confident about buying your products or services?
Once you've finished a post:
Set it aside for a few hours or even overnight. It's easier to see errors when you can come to the post with fresh eyes.
Read it through carefully: don't rely on your spell-checker to pick up every typo.
Rewrite any sentences or paragraphs that are repetitive or badly phrased.
Consider asking a friend to give you some feedback before you hit "publish".
Fix it: Build editing time into your blogging schedule. That might mean writing posts a day ahead, so that you've got time to go through them again before publishing them.
Mistake #5: No Call to Action
This is probably the worst mistake I see … and sadly, it's very common. Many bloggers just end their posts without giving the reader any clue about what to do next.
The final few lines of a post is a great opportunity to encourage readers to do something (this is called a "call to action" by marketers). You could ask them to:
Sign up for a mailing list
Subscribe to your blog
Leave a comment
Buy your product
Share your post on social media
… or pretty much anything else that would be useful to you!
Your call to action doesn't need to be pushy or intrusive. You can simply write something like If you enjoyed reading this, click here to subscribe to my blog. That way, you'll never miss a post!
Fix it: Go back to your three most recent posts and look at the final lines. Do you have calls to action in place? If not, add something.
So … it's your turn! Are you making any of these mistakes (or have you overcome them in the past)? Can you think of any other common mistakes that harm bloggers' chances of success? Let us know in the comments below.
Browse all articles on the Blogging Basics category
21 Responses to "The Five Biggest Mistakes That Bloggers Make"
Praveen

I'm glad that I ain't doing any of these mistakes.
Nice post as always.

Tim Winters

Regarding photos on your post- remember that it is very important for SEO that you not only describe your image via (ALT Text) but you might also want to place a caption and have a visual description for your readers as well. An image on a post without (ALT Text) is like a blank space on your blog- not good.

Walter Apai

Rules are meant to be broken. Once you learn about your mistakes keep an eye on things as the needs of a blog and its audience changes quite often and you need to keep up with it!

Ali Luke

Thanks everyone for all the great and thoughtful comments!

@Richard and @Patty —

The call to action doesn't necessarily have to be a "hard sell" of any sort. Patty, I think your idea about a tips summary is a great one. Sometimes my own call to actions are just a prompt for people to try something out: it's a win-win, because they get to implement something useful, and then they think more highly of my blog. 😉

@Bonnie —

Ouch, I feel your pain! And good point about pictures. I'm not entirely consistent with them, though on my own blog Aliventures I now try to have one good image at the start of each post. (It's nice to stick with the same size/positioning each time, too; for me, that's 500 px wide images centered in the post).

@Rasche Art Gallery

— It sounds like the goal of your blog is ultimately to sell more paintings (to collectors). So building your mailing list is one good step towards that: you'll have an easy way to stay in touch with people and promote the paintings.

T. Verina

It's very useful tips, for newbie on the "blog world" like me. I'm sorry if my english not well, but i understand with your tips to blog effectively!
I just want to ask you, how about copy paste some article to my blog? (but i add the link there). Some times i write my opinion about some condition/problem/event that need news sources or expert opinions for what i write. is that legal? Thks Ali.

Rasche Art Gallery

Great post! I am making a couple of these mistakes. Most importantly, I am having a hard time distinguishing between my web site goals and my blog goals. My web site is set up to sell my paintings. And my blog is to help me get collectors. But what my specific goal should be I'm not quite sure. I have a couple ideas (get mailing list subscribers, etc) but they don't seem quite right.

BTW, I've been blogging diligently for about 3 1/2 years now! I'd love anyone's suggestions.

Scott

Hi Ali,

Being completely new to publishing content I found this to be a great article! There were a lot of points that I could improve upon myself, the first one was the goal.

I can see the end result in my mind but have a hard time transferring it through the keyboard lol,,,

Bonnie Way

Excellent tips. I just visited a blog today, written by a friend of mine, and stopped when I saw that it was a full page of text. No paragraph breaks. On a multi-coloured background that made reading the post even harder. I got about halfway through and gave up. Please, PLEASE, please use paragraph breaks (and short paragraphs) when writing blog posts! Short posts are nice too. 🙂

I'd also suggest at least one picture with each post. I know that sometimes it's hard to find a picture that goes with your topic, but it brightens the post and helps attract attention to the post. And if someone is scanning posts in a blog, the picture may catch their attention and make them read the post. 🙂

Cherie Ronning

Thank You. It is far easier to get started knowing these tips. I am an infrequent blogger, but perhaps now I can get it together!

Dean Saliba

I'd also add "making untrue statements to try and sell products" to the list.

Tushar@BloggersEthics

Poor post formats are a big turn off for me. Bloggers need to learn that writing content is not enough. Formatting is also important

Slavko@ Lifestyle Updated

Great article. Many bloggers start and usually fall for these mistakes. I think that the most important one for avoiding is erratic posting patterns. If you are in this for making it possible source of income as well as your business where you can provide value to people, then start behaving like you mean it. And nothing looks more unprofessional than posting whenever you feel like it.
Other then that, posting on regular basis gives you persistence, builds up your routine that will be the number one factor for further success.

Wendy Tomlinson

Great article. I've been blogging for years but I still found this helpful. I do tend to be a little erratic with my posting, I aim for once a week now for each blog.

Patty@homemakersdaily.com

I would echo the question, should the call to action be at the end of every post? I post daily. I was trying to do a call to action but it seemed too much so I stopped doing it most of the time.

However, I started a new series of homemaker interviews. I had some feedback from readers indicating they would enjoy that series so I started it. But there isn't any call to action so I think most people are reading it and really only thinking about the person interviewed. What I want is for them to read it and apply some of the techniques used by the person interviewed. So I'm going to add a section at the bottom of each of those interviews that's a summary of the tips offered – sort of a call to action. I guess people need things spelled out – probably because of information overload – they just don't have time or energy to think about how something might apply to them.

Jessica Swanson

Awesome points Ali! I LOVE point #2 – Formatting posts badly. Even though this point may seem superfluous to some, it is SO important. I spend quite a bit of time making sure that my posts are never a big, long, intimidating page of black text. No matter how great the content…you've already lost most of your readers before they've begun! I also think that the blog title can be a HUGE "make-it-or-break-it" factor as well. I often peruse blog titles in Google Reader and pick out the ones that I will read based on their titles. Thanks for these 5 reminders on how to blog effectively!

Leif G.S. Notae

Always great points in your article Ali, it looks as though I still have much to learn. Always gotta learn something, right?

Thanks for sharing, I have some things to tinker with, apparently

Naveen | Expert Blog Tips

Ali,
Great tips. I think formatting and having a blogging schedule are really important.

Mr. Ven

Hi Ali,

I think blogging without goals is one of the biggest mistake and secondly, the plan to achieve that goal. Only having goals is not enough, there must be a plan to achieve it and more important, you should stick to the plan. It is a good advice to have reasonable or achievable goals.

Lee Ka Hoong

Ali, I agree with you on the call to action part, I saw many bloggers don't put any call to action at the end of the post, and the comments seem to be less on the post. Anyway, I used to post a simple question to the readers at the end of the post, that would be easier for readers to leave a comment and answer the question.

Besides of these, I find that site architectural or site design plays an important role as well, it could lead of failure of a website as people tend to not investing in any premium theme or at least get a better theme with neat and clean structure.

What do you think Ali?

Richard Ng

Hi Ali,

Thanks for the useful tips. For the Mistake #5 (Call To Action), is it advisable to include it in every single post? I personally view that if we do it on every post, it will deemed "too hard sell"!

Also, I would like to add one more item here, which is the Unattractive Post Title! I personally view that the post title will be one of the key factor to determine whether your visitor will continue reading your post or not.

What is your view on the above 2 points?

Cheers!

Sid

A blog can be driven on a success track with a solid blueprint. It may have to be re-worked with the changing situations. The lack of visitors to the blog is a main stumbling block that can derail the plan and affect the motivation. With consistent efforts, traffic should be increased. When more and more readers visit the blog and read the posts, many of the success elements fall in their place just by themselves. Thank you for the excellent post.
Comments are closed.