26 T-Shirts for Internet Geeks and Web Workers
T-shirts are an interesting communication vehicle. They allow you to express yourself and to connect with like minded people.
Over the years I came across some cool t-shirts for Internet geeks and web workers, and today I decided to compile a collection of them. All the images are linked to where you can buy the t-shirt (no affiliate links, don't worry). Enjoy!
Official T-Shirts
Google logo t-shirt. ($14.90)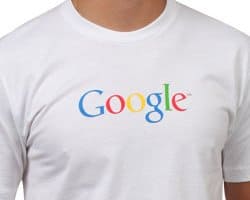 For WordPress lovers. ($17.00)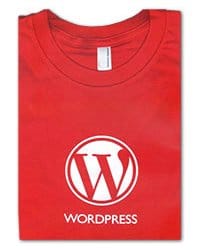 The official Digg t-shirt. ($17.00)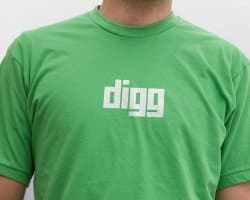 Wikipedia globe. ($20.99)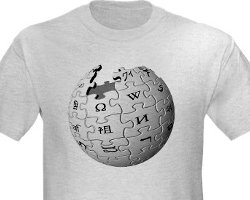 Social Media T-Shirts
We couldn't leave Twitter out huh? ($18.00)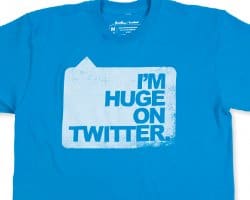 Classic blogging t-shirt. ($21.99)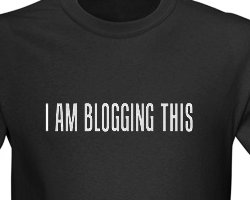 Facebook t-shirt with a bit of geekness. ($15.95)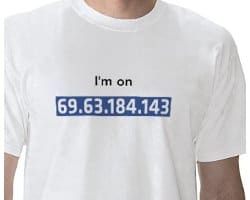 Anyone still using MySpace? ($8.95)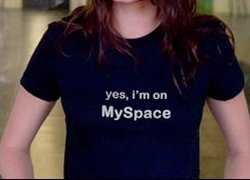 For the Shoemoney fans out there. ($10.00)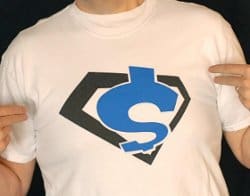 LOLcats? ($23.00)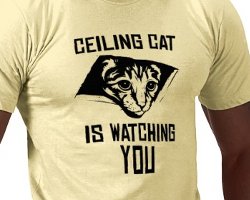 HTML and CSS T-Shirts
This is the front. On the back you obviously have </body></html>. ($18.00)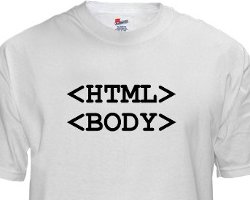 Hexadeximal colors. ($16.90)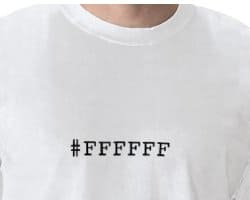 Do you know HTML and CSS? ($17.95)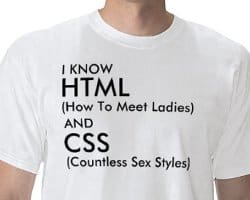 Needing a break? ($15.00)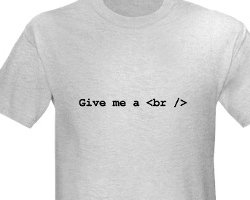 SEO T-Shirts
Is your robots.txt file in order? ($25.00)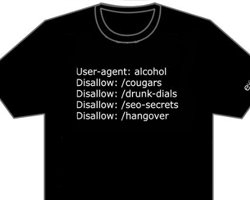 Matt Cutts anyone? ($18.50)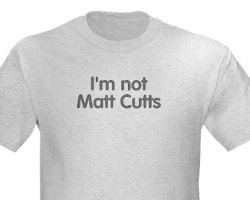 Blackshirt SEO? ($19.00)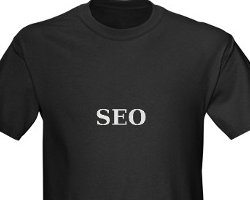 Linkbuilding ftw. ($19.00)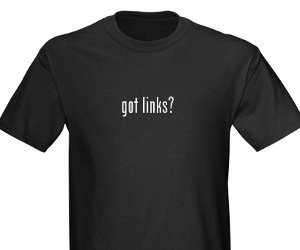 Funny T-Shirts
You got Rick Roll'd! ($19.95)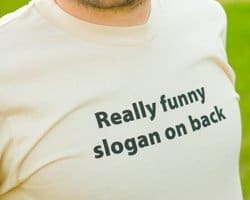 As seen on YouTube. ($23.35)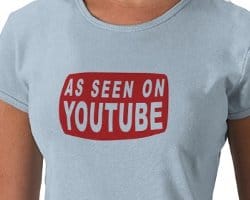 Because suits really suck. ($16.99)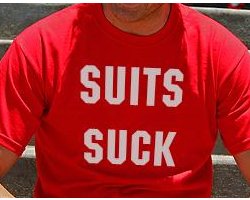 Home sweet home. ($15.99)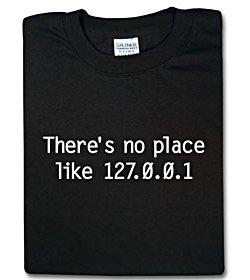 It is nice to be nice. ($20.00)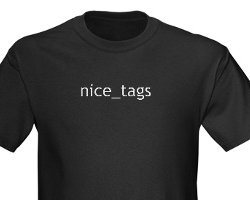 We needed one from T-Shirt Hell. ($19.00)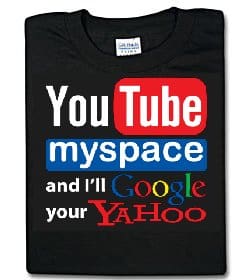 ebay-a-holic. ($28.95)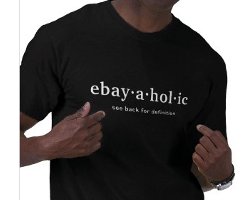 Classic. ($11.99)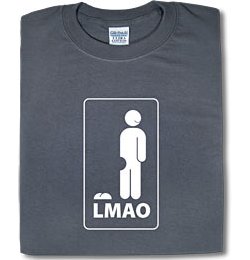 Got any to add?
Browse all articles on the General category
22 Responses to "26 T-Shirts for Internet Geeks and Web Workers"
Leandro

So nice i love the wordpress t-shirt, i'll going to buy it

Kim

My husband bought my this one and I love it, didn't see it on the list but it definitely should have been:

Boris Mahovac – eMarketing Coach

If you're into email marketing check out this one:

Bala

All the T-shirts are very nice… I like Google and SEO…. I wanna buy one…

redwall_hp

There are some good ones here. You forgot the wolf-moon shirt though. 🙂

Amin Ramjee

I thinks that this is best t-shirts. This one is the best web site resource of t-shirts

Surender Sharma

I,ll not purchase these but I'll give the T-Shirts with my blog logo free for blogger brothers and readers.
Would you like to wear my Blog's T-Shirt without any cost?

Steve

Awesome list! I like and would wear the tshirt with "Do you know HTML and CSS"

Tom Bradshaw

lol, best one is Do you know HTML and CSS – not that id ever wear it!

Chester

Nice. I'm digging the twitter shirt! I gotta buy that one!

Rick Regan

You left out my favorite: it says "There are only 10 types of people in the world: those who understand binary and those who don't" (

Melvin

The robots.txt shirt is a funny one and unfortunately I couldn't find a company that ships it to my country..

Anyway have you ever tried having your own personalized shirt for dailyblogtips.com? I thought that would be intersting

Steve

Shoemoney has the best shirts. Take a look at the gallery on his site.

Adam

This one is the best TODAY :

Adam Baird

hahaha…I recently received "I'm huge on twitter" as a gag gift.

Matej

Lol, last one is great 😛 ! I like the shirts but I don't see myself ever wearing them ..

I came across these shirt couple weeks ago, not exactly for online workers but made me laugh 😛

Boerne Search

Nice, you forgot the PageRank t-shirts I have seen some wear. 🙂

Kane

Bob Dye

I think that this is the ultimate geek t-shirt.

Marsplan

Nice ones, i like the html and css one… good collection…

Andrew

YouTwitFace (inspired by a Year 3000 prediction by Conan O'Brien)

ithemesdotnet

These are some very clever t-shirts. Wish I would've thought of them.
Comments are closed.