If you are not familiar with the term, whois privacy is a service offered by most domain name registrars that protects your information as a domain registrant from people performing a "whois" on your domains.
Here is a screenshot of a domain using that service (it is actually one of my domains, and I am about to remove the privacy from it):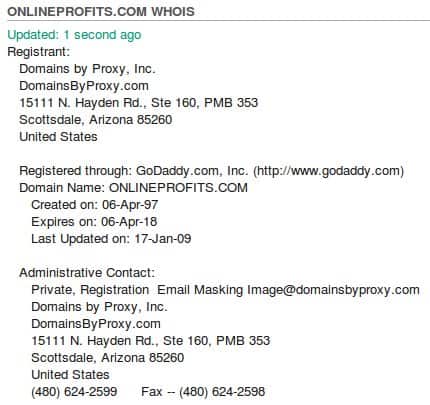 And here is one of a domain without the whois privacy: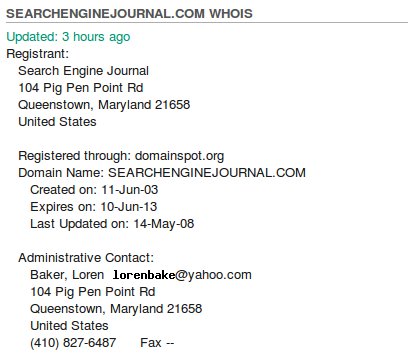 As you can see the one with whois privacy does not reveal the information about the registrant. Instead it displays the name and contact information of DomainsByProxy, which is one of the companies offering these privacy services (you also have WhoisGuard, WhoisProtect and so on).
Until some years ago many people would recommend you to use a whois privacy service. It would protect your contact information, after all, and given the privacy issues on the web this could only be a good thing.
Well, I believe this advice is no longer valid. If you are planning to make money with your blogs or websites, or if you want to build an online business, you should not use a whois privacy service on your domains. Why? Because these days using such a service will actually reduce your credibility.
Spammers and scammers use whois privacy on all their domains, but they have a reason to do so. If you are building a legitimate website or business, why would you want or need to hide your contact information?
And I have heard many stories from experts on different segments that back up this theory. For instance, last week I heard an email marketer saying that whois privacy on the domain that is sending newsletter emails is a bad sign, and it is one of the factors that spam control organizations take into consideration.
Another day I read an article about safe online shopping, and one of the points used to verify the credibility of an online store was to check the whois information for the domain. If it was protected, the article stated, you should get suspicious. So on and so forth.
If you are creating a website as a hobby and prefer to keep your contact information private, then using a whois privacy service is fine. If you are building an online business, however, I would not recommend trying to hide your contact information.
Finally, if your reasoning for using the privacy protection is the fear of getting spam on that email address, well, the solution is as simple as creating a unique address to be used just for domain registrations (and if you are worried about your security register a business name and make it the owner of your domains).