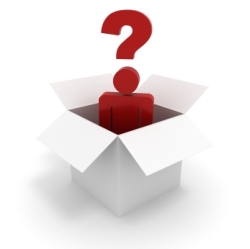 This post is part of the Friday Q&A section. Just use the contact form if you want to submit a question.
Satish asks:
Do you think using your real name/surname in your Twitter ID (or any other online profit) is good, or using your company/website name is preferred?
Good question, and one that I have considered in the past already. As usual the answer is "it depends on the situation."
More specifically, it depends on your business model and strategy. If you are a web publisher or a business owner and you have a core brand, then I would use that brand all over the place, be it on the Twitter profile, on YouTube, on the business card or on your email signatures.
One example of this is Shoemoney. He has several websites and projects, but they all gravitate around the "Shoemoney" brand (and not around his name, Jeremy Schoemaker). To reinforce his brand he uses "Shoemoney" whenever he can, and it is working pretty well.
I also believe that this is one of the soundest strategies you can have. Focus leads to power, so if you focus on a single brand you will make it very powerful over time.
Sometimes, however, people will not want or be able to use that strategy. The ones who might not want to use it are self employed people like consultants, painters, artists and writers. These folks make money thanks to their personal brands, so promoting their names would be preferred.
People who are not able to follow the strategy mentioned above are the ones who have scattered properties. I include myself in this list. Daily Blog Tips is one my brands, but I also have OnlineProfits.com and some smaller projects, so I decided to use @danielscocco on Twitter, making it possible to talk about any of my projects under a single profile.
Over time, however, I will try to change this and focus on a single brand (probably OnlineProfits), trying to build a solid business around it.
What do you think? Do you prefer to use your personal name or company/website name? Feel free to answer to Satish's question on a comment below.