What Is Essential On A Blog?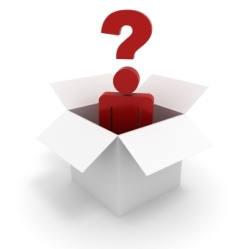 This post is part of the weekly Q&A section. Just use the contact form if you want to submit a question.
Saurabh asks:
Can you mention 5 must-haves for blogs? For eg. a 'Featured Posts' gadget.
I am not sure if you are asking about general things a blog must have, or layout elements. I will answer to both so we will be set regardless.
First of all here are the 5 general things I believe blogs must have if they want to be popular and successful:
Valuable content. There are several ways to provide value with content and articles. You can teach your readers something. You can entertain new. You can keep them updated with the latest news from a certain niche and so on. It doesn't matter your angle, but you must make sure that your readers will get something out of reading your blog.
Unique content. If you copied and republished all the articles from the New York Times, your content would be valuable, right? It would be valuable, but not unique, and it is likely that when choosing between visiting your blog or the New York Times to get the latest news from around the world, people would choose the latter….
Consistency. Readers need to know when new content will be available in your blog. It does not matter if you post thee times a day, once per week or once per month, as long as you stick to that schedule.
Perseverance. The blogs that people read are the ones that post for years in a row without ever taking breaks or going through inactive periods. If you are not committed to writing on the blog, why readers should be to read it?
Community. The social aspect is extremely important on the new web. You need to build a community around your blog, and make readers feel part of it.
Now 5 layout and usability factors that all blogs should have:
Clean design. If readers can't find your content easily and read it without getting distracted, they will just go somewhere else.
Brand. With thousands of blogs in every single niche, having a strong brand is essential. All aspects of your design (e.g., logo, favicon, colors, template, titles) must work together to strengthen your brand.
Popular Posts: Help your first time visitors find your best content. This is one of the best things that you can do to convert them into loyal visitors, or at least to convince them to return tomorrow and then decide.
About Section: Unless your blog aims for a magazine/newspaper style, having an About section is a good idea. Blog readers want to know who is behind the articles they will read.
Contact Details. There is nothing worse, from the user perspective, than a website with no contact information. For the site owner this is terrible, too, as he would be missing some potential opportunities and useful feedback.
Browse all articles on the Q & A category
31 Responses to "What Is Essential On A Blog?"
ravi

Excellent List… The perserverance can be the most critical and the most difficult at times.

I'm constantly assessing my blog and realizing the certain areas need to be updated for branding purposes.

medyum

This is perfect timing. I am having my blog customized…will ad popular posts. I had forgot that I do look at them on other blogs, especially over the term archives.

Rob

The about section is surprisingly popular on blogs if you check your stats. It can even be more used than the contact page. Another one to check or at least reduce is a huge archive in the sidebar. Have a method to find those old articles, but new 24 or more months worth. Most people are not looking for something that you did seven months ago. If they were, they would search first.

Also, if your blog has more than 100 pages, it better have a search.

Troy – VIPMillionaireLeague

I think a big problem I had in the beginning of my blogging "career" was consistency if not perseverance. It is so hard in the beginning and it was a big problem for me to deliver unique, quality articles and a good pace. Good list.

rainer

Well, this post was very valuable for me…. 5 points are easy to remember…..Happy Blogging

Caden Grant

Great tips here I agree with them all.

Miguel

How about that, I've been asking myself this question over the last two weeks. Maybe I won't need to write a post after all? Reading Leo's "book the power of less" has been helping me lock in on the essentials in everything I do.

-Mig

Miles Technologies

Great tips on blog must-haves. Also, a custom domain name can have a positive effect on your blog's popularity/online visibility.

BLOGBOOZE

It's very great to see that your #1 selection is Valuable Content…

Daniel Scocco

@Ajith, not yet. I will post about it soon.

bansama

This reminds me, I really need to think about creating a fav icon as well as fixing up the about page and so on. Still I have plenty of wriggle room as the site is still brand new =) I really should also think about setting a schedule at some point, although right now I'm far more interested in just getting content up.

Rarst

@Monevator

Posts are what I write, don't want to write sidebar on top of it. 🙂 I think secondary info must be automated and not suck time for deciding which post is better, is it time to refresh them, etc.

I know for some people micromanaging sidebar works well but I prefer that plugins handle it.

Ajith Edassery

@Daniel, offline topic: I see that your feed count is halved as well like most others. Did you get any reply from Google on this?

Shueqry

this post helps me a lot, especially about branding. Thank you!

Monevator

@Rarst, you do not have to show the posts that were statistically the most popular. The point is to show your best posts – very often they'll be your most popular, but not always. The idea is to let new readers know the very best your blog is capable of.

You can set this up manually and edit as and when you like. See my sidebar for an example.

NEO

Great arguments. Yes, perseverance is pretty much important too along with the other 4 reasons. I could see a major traffic downfall when it comes to changing servers, dnses or just… taking a break, stop from writing for a few weeks.

Ben Moreno

That is a very good list. This blog has all of those things for sure. Yes, I also noticed that consistently posting makes a big difference. Which is why I try to at least post 3 posts for the week on Monday and schedule them for each day.

If I have the time I will try to post all the posts for the week on Monday! It is nice to have them all done then you can spend the week on other stuff like promoting and social media.

David

Very helpful little post, i'm going to put in into use right now.

Shawn

Love your posts! They are always so helpful.

Sheila Atwood

This is perfect timing. I am having my blog customized…will ad popular posts. I had forgot that I do look at them on other blogs, especially over the term archives.

Thank you

Sheila

Book Marketing Buzz

Excellent, excellent. I've noticed when I post quality articles and on a regular basis (once a day and going strong), the stats are flying off the roof. I love your blog and agree with all points discussed here. Quality content, posting regularly (posting once a day is getting mine noticed extremely well) and a feed to where people can sign up for. I also noticed when I listed my blog in the RSS feed directories, stats went sky high since then. Also, if you can get your links on blogger blogs and the bloggers have added you to their blog roll and set the settings to show what the blog post is about that day, I find a lot of people check out my posts that way.

Keep up the good work!

Dorothy Thompson
Book Marketing Buzz

Destination Infinity

Nice compilation Daniel. Lately I found that people are also sensitive to the theme of the blog. Real or imagined, if there is a post out of that theme, they do notice it and comment.

Do you think variation is a good idea (in a personal blog)? Or do you think it is better to write on the same theme(We might run out of ideas on this one)?

Destination Infinity

idrys

I agree with your opinion about several points that very essential on a blog. Good content will attract more visitor and reader every time.

Leonardo

A lot of Blogs here on Brazil do not put a Contact Details page, and it is one thing that makes me forget to return.

Swyzzler

It's so hard to get good community feedback from like-minded professionals about blogging–articles like this help, but it's really that community aspect mentioned above which helps the most. I would love to see an article/comments on how to best begin BUILDING that community from scratch.

Sincerely,

Heidi
blog.swyzzle.com

SEO Tips

Excellent tips here I struggle on three of those tips at the moment 2 of which I shall be correcting today.

Thanks

Scott Williams

Excellent List… The perserverance can be the most critical and the most difficult at times.

I'm constantly assessing my blog and realizing the certain areas need to be updated for branding purposes.

Daniel Scocco

@Raj, fixed it thanks.

Raj

Unable to follow Saurabh's link on IE7 and Chrome. Anything wrong?

Rarst

Good selection of features.

I have bit of trouble with popular posts. I had read negative feedback about stats tracking plugins (cluttering database, degrading performance) and not too fond of external services for calculating post popularity.

I display most recent posts that got most comments as popular at moment.
Comments are closed.